I've been thinking about this lately and I wonder why so many are focused on the reward aspect of things. For me yes, of course I like to be rewarded but for me to get a lot of comments from the community, whether a follower or new person commenting is the best part of creating content. I have done so many giveaways and time sometimes isn't on our side, so you get stuck repeating. Recently I have been trying hard to actually write and let people in knowing some of my thoughts etc. Now I do see some big account and small, its just across the board really, that a lot of people post and then don't even engage back, isn't that why we are here? Or is it just income? I just made yesterday a nice post, well at least I thought it was and it receive good rewards but the fact that so many commented and it was more new people then my following, that is what I am talking about. It creates positivity and it just keep me pushing and driving me to make more content. I still will keep giving away monster cards and tokens because I love to give. I never require or ask for an upvote, a follow nor resteem and that really should always be the culture here for those who do giveaways.
Now I am thinking of more engagement and I think I might start a photo challenge and what I hope will be successful in fulfilling more engagement for me. I love photography, owned a good camera, sold it and now I want another but I ask myself why? These smartphones these days especially the Samsung s10 5G has an amazing camera. So I am think that I love photo's that are absolutely pure, meaning the actual shot you took, I do like edited photo's but I love the original shot, in the moment 1,000 times better. It's pure and not fantasy edit etc. I also like like, when it comes to a challenge to actually do the challenge, not just put up some stock photo you have had for 2 years or from five years ago. That is absolutely not a challenge. My hopes are to get out, get you out, explore this beautiful earth we have. So many amazing sights and sounds that has got me addicted on going out with the wife and seeing it all.
So with that said, I want to make this a challenge and a beginning of what will be a weekly or so challenge , to get out and get some shots, some pure shots.
Rule 1: Use any camera or phone
Rule 2: Only show me something You went our for, for the subject challenge (Yes this is an Honor system)
do it when you go out shopping or whatever
Rule 3: Absolutely NO EDITED PHOTO'S
Rule 4: Have fun
Rule 5: Post it here in the comment section so I can see and decide the winner
Rule 6: NO PLAGIARISM
Rule 7: You have 7 days to enter at start of this post and ends in 7
For this challenge the winner will receive 10 Steem and I'll also give upvotes to some of the posts, also please make a good post, I will judge not just the photo or photo's but quality will count. The payout will be after 7 days
Thank you and good luck, I cant wait for more engagement
This weeks subject is Tree Shots, I love trees especially crazy looking ones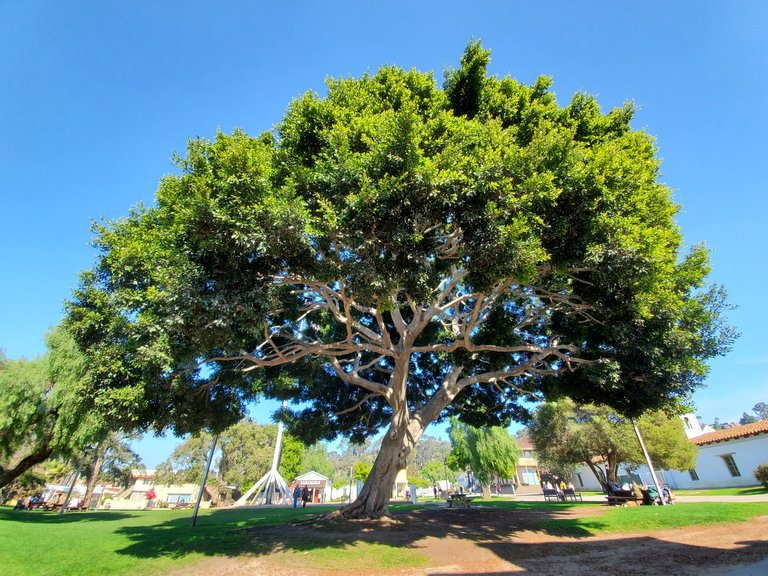 Here is a shot I took with my Samsung s10 5G and I call it "The Tree of Life" I swear this thing is massive, estimating about 30+ yards in both directions. Absolutely an Amazing tree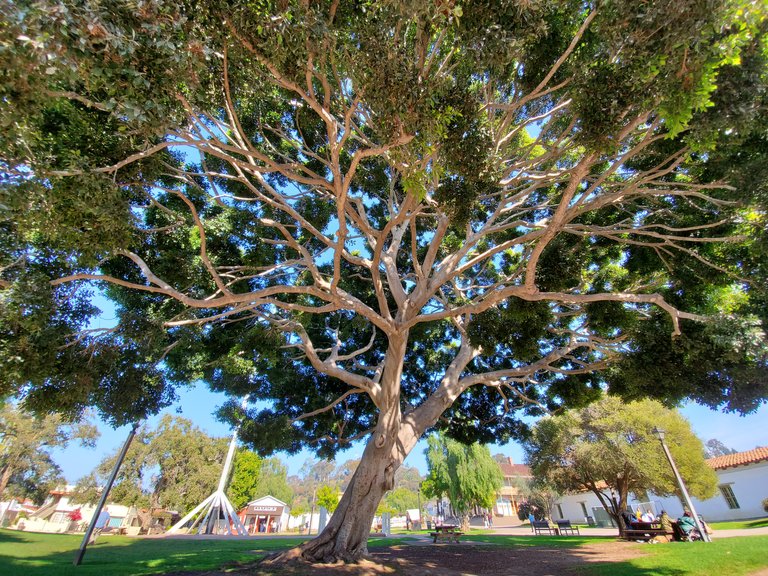 Also I am and will always be a proud member and founder @dosdudes with @dkid14 but I just want to keep giving more back to this community that I have grown to love.
On that note, thank you all that have continually supported @shoemanchu I am so blessed to be here and appreciate all the love the family has shown me.....
Strive for the Best
God Bless.....

In case you want to help my journey, you can donate to these addresses....
Bitcoin: 13z8G6thHHVsiCj95AkSAMJLivEyb9YHdK
Ethereum: 0x29062f4585DB37b2AC1DDAb8f6B33EB0d76a202b
Litecoin: LdQHXahvpF1UcstTboEHQbHGfzjj9cpM4N
Also I've been using Coinbase which makes it really easy and safe to buy, sell, and store digital currency (like Bitcoin).
Sign up now and get $10 of free Bitcoin when you buy or sell at least $100 of digital currency.
Claim your invite now: https://www.coinbase.com/join/5a1e4d14dfb316011f890a07?src=android-email-invite
You can join Robinhood App here:
Your free stock is waiting for you! Join Robinhood and we'll both get a stock like Apple, Ford, or Facebook for free. Sign up with my link. https://freestock.robinhood.com/tonyb298
Mannabase Universal Income Referal link here:
https://www.mannabase.com/?ref=4763b999a7
Kucoin Exchange referal link:
https://www.kucoin.com/?rcode=2414g
Cant forget my @steemmonsters referral link:
https://steemmonsters.com?ref=shoemanchu
@steemmonsters affilate program, join today. Here is my link:
https://steemmonsters.com?ref=shoemanchu

Also don't forget to check out @dosdudes giveaways...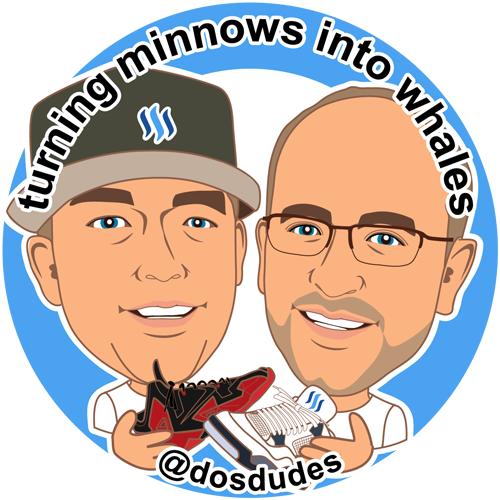 Posted via neoxian.city | The City of Neoxian