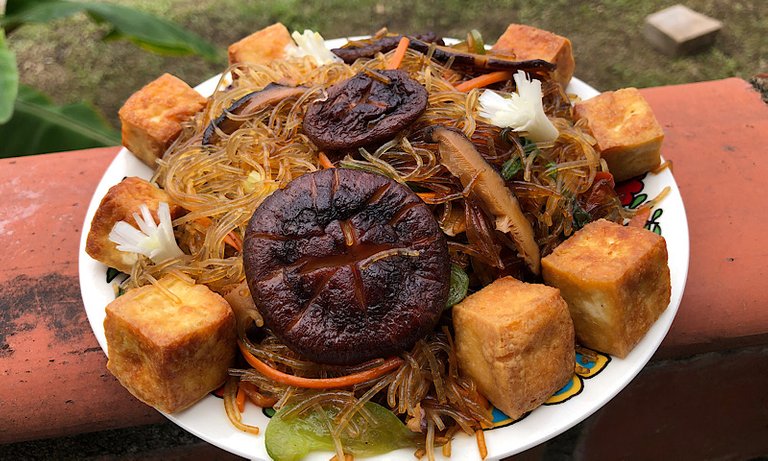 Hi from Paramaribo, Suriname everybody 🙏🏻🤝🤟🏼
Today I have another Ital recipe. It's bean thread noodles steam with black mushrooms tofu and I will to share with everyone for...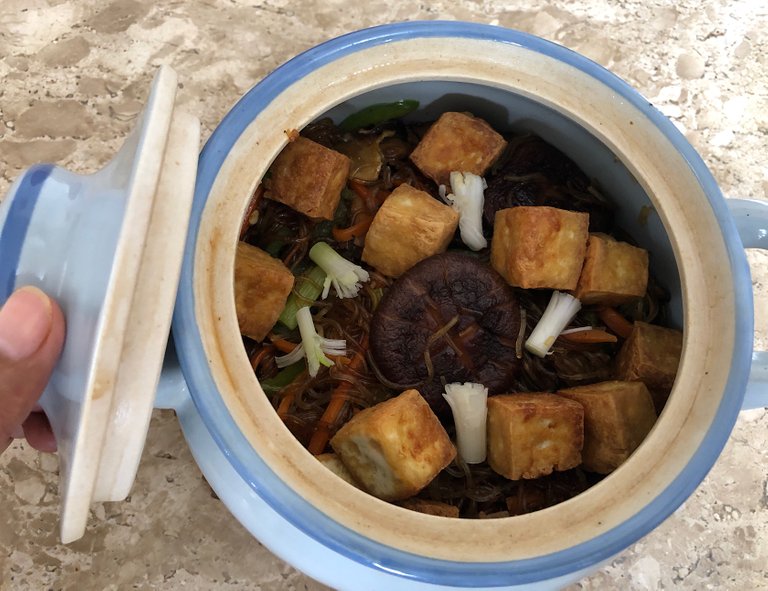 I picked bell pepper in garden for my food and for #fruitsandveggiesmonday.

Khmer Steamed Glass Noodles Recipe
(ចំហ៊ុយមីសួផ្សិតខ្មៅ)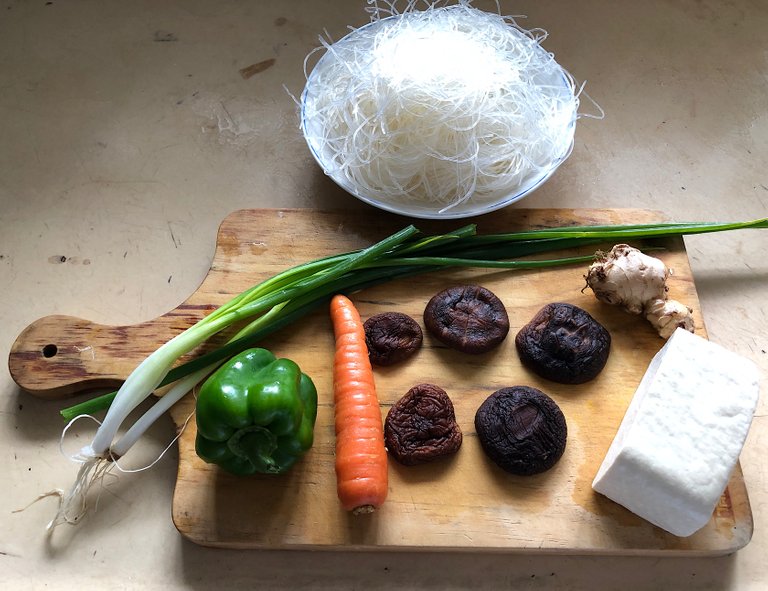 Ingredients
200 grams bean thread noodles
5 mushrooms
1 bell pepper
1 carrot
2 green onions
1 small piece of ginger
1 tsp salt
1 tbsp brown sugar
1 tbsp soy sauce
1 tbsp thick soy sauce
1/4 tsp black pepper
1 tsp olive oil
1 tsp sesame oil
1/2 cup mushroom soaking water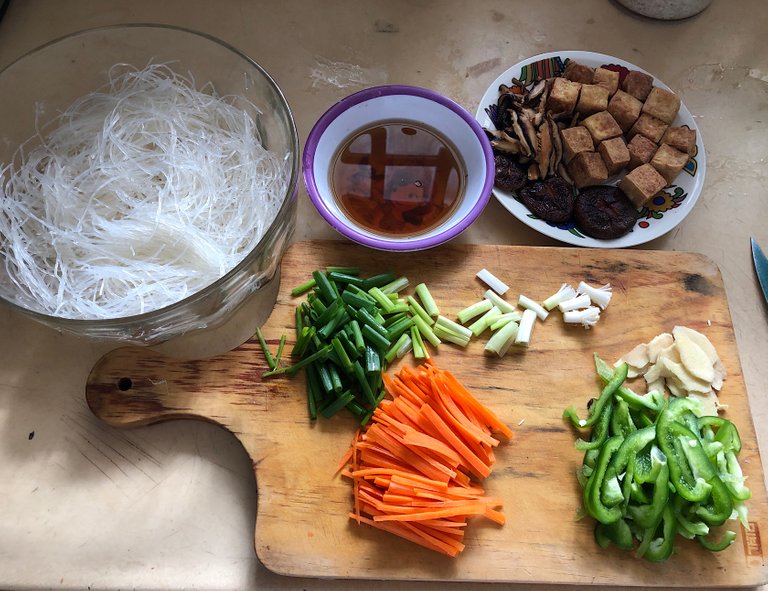 Put mushrooms in water until soft then take it outside and keep mushrooms water for cook.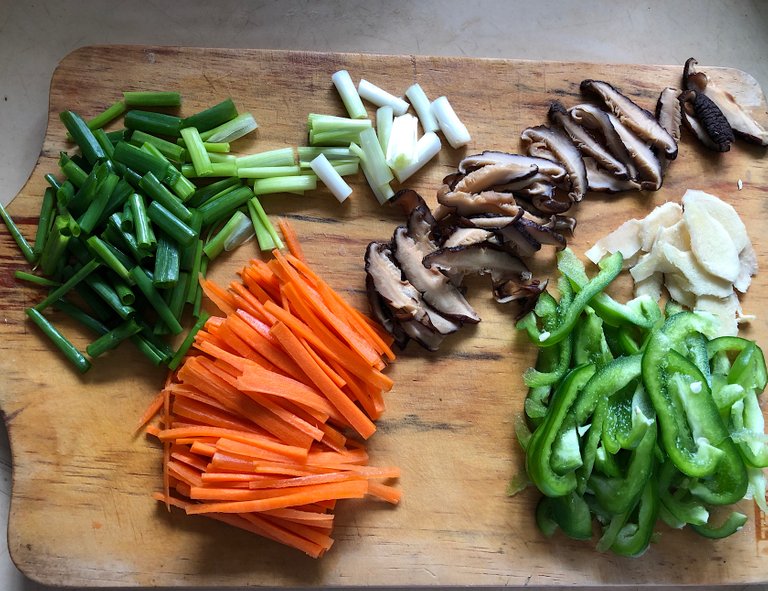 Cut the vegetables like this. cut mushrooms two and keep it fry three or as you like.
Step 1

Shallow-fry tofu.

Step 2

Shallow-fry mushrooms too.

Step 3

Saute sliced mushrooms.

Step 4

Put it in water 10 minutes then take it outside.

Step 5

Take big bowl then put ingredients in bean thread noodles, salt, sugar, soy sauce, soy sauce black, sesame oil and black pepper.

Step 6

Mix it up.

Step 7

Then put all the vegetables and mushroom water.

Step 8

Mix it up.

Step 9

Then put it in pot for steaming.

Step 10

Then put fry mushrooms on top.

Step 11

Steam it 15 minutes, but don't Steemit.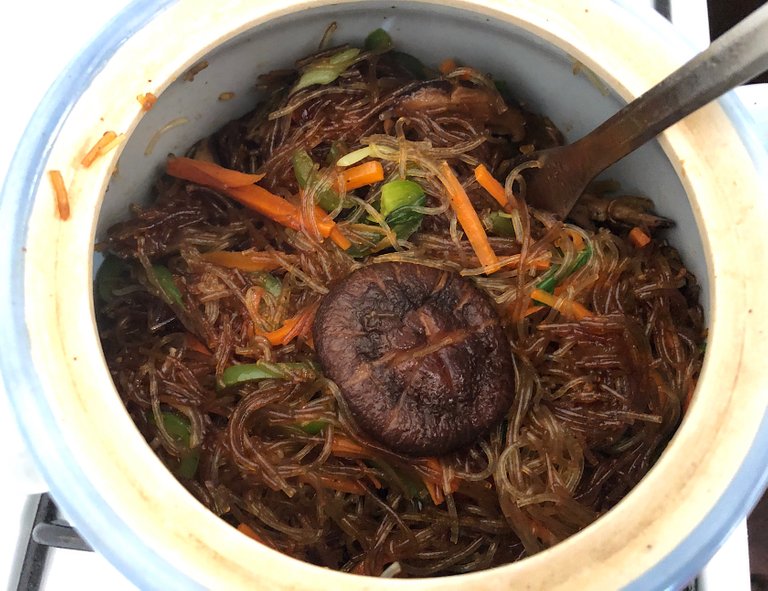 After 15 minutes it like this its smelling very good, its smells make me hungry to eat now.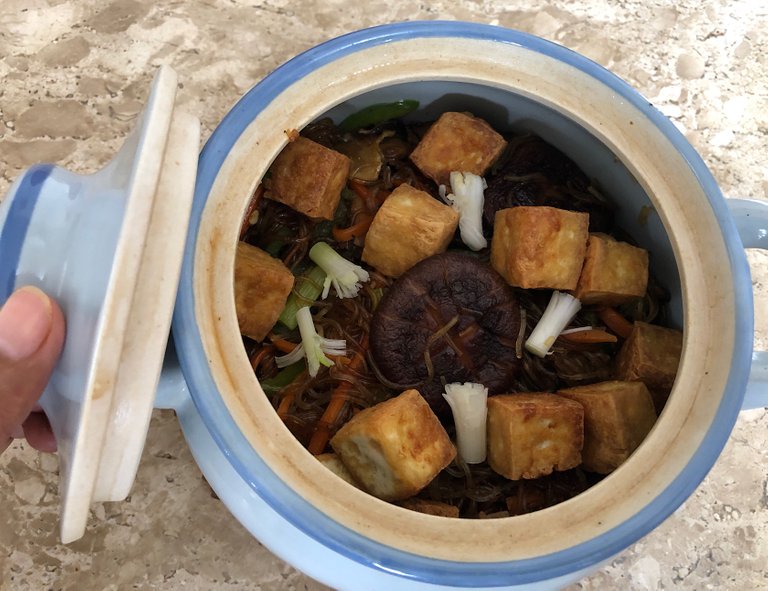 Finally put fry tofu it already.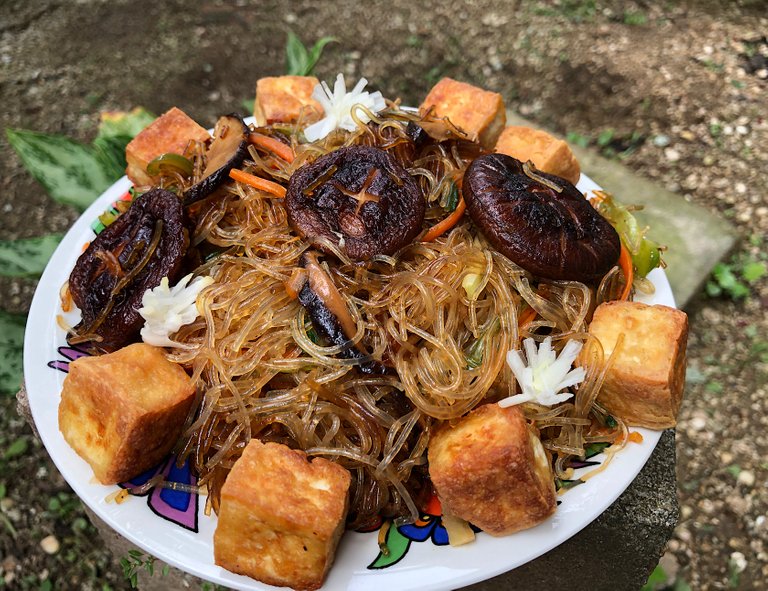 Looks its beautiful I like it too much.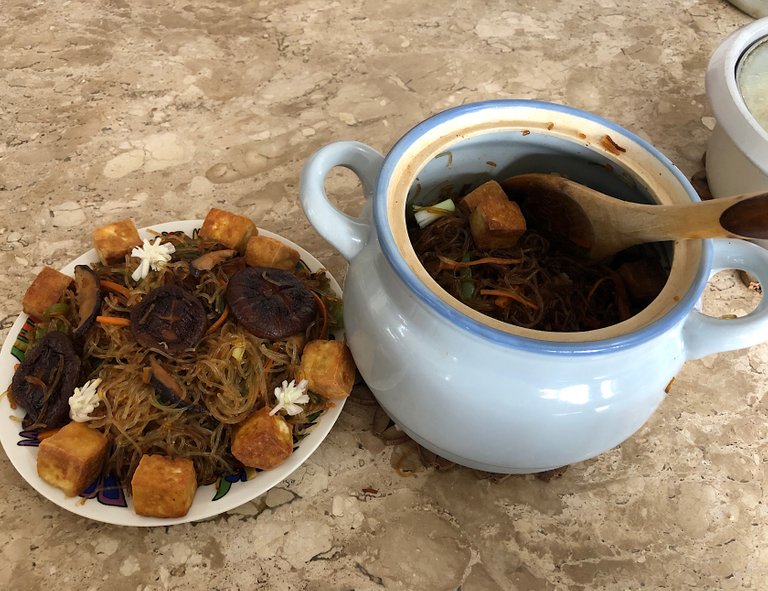 I ate it with rice but my husband ate it alone. I talk to him, you eat it alone? He said yeah, because it's noodles! I said, but my country eat it with rice, he said, your country not simple lol.
But my mom likes it alone also but I ate it with rice a lot. I hope everyone like my recipe vegan. Have a great time to you all.

🙏 THANKS FOR READING 🙏
If you enjoyed this post, please upvote and reblog.

WE PROUDLY SUPPORT
@themarkymark
@joshman
@canadian-coconut
@azircon
@jeanlucsr

Posted via neoxian.city | The City of Neoxian