Yesterday I had a wonderful night with my family after ages. Sunday has always been a special day for us but yesterday it had something amazing. On Saturday when my brother passed his Fellowship of the College of Physicians and Surgeons (FCPS) part3, my baba and mama were so excited. I know how he studied hard to pass this exam. First 2 steps were easy he passed in just first attempt. But this one seems quite difficult he passed it in the third attempt.
It was indeed great news for us. And we demanded treat. He is a boy and he usually does get together with his friends so he decided to take us to the countryside village type of restaurant(Dhabba). I really loved the environment of that restaurant. We decided to sit outside of the restaurant and I was enjoying live cooking. I actually went to them one by one and took pictures while the staff of the restaurant were too busy cooking. Although they have given a village-style touch to grab the attention of the citizens I'll admit they were really taking care of hygiene and the entire staff was wearing masks.
Let's not do more gossips and let me share the pictures.
The first dish I am going to represent is Sajji. Sajji is a traditional dish which belongs to our province Balochistan. It mainly consists of the whole lamb but here where I live we can enjoy chicken sajji as well instead of lamb. I don't like lamb as much so I prefer chicken.
---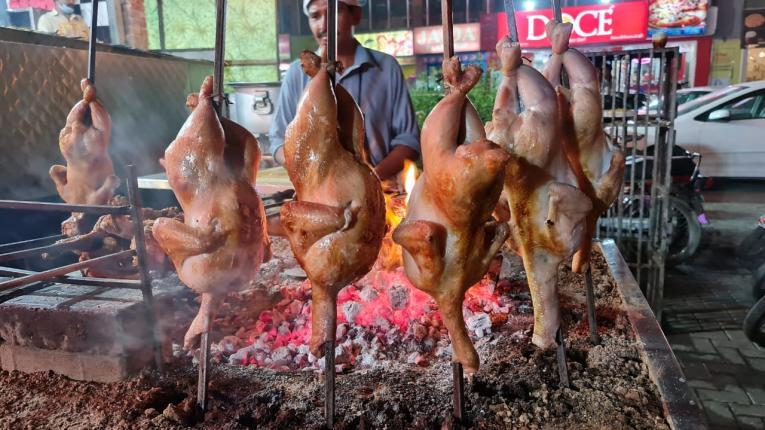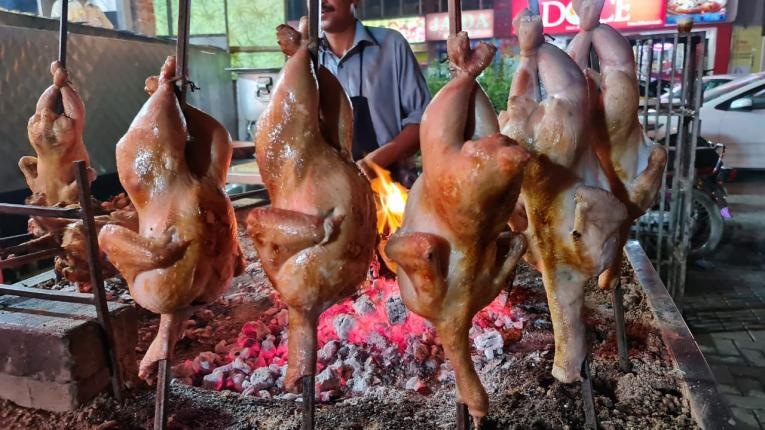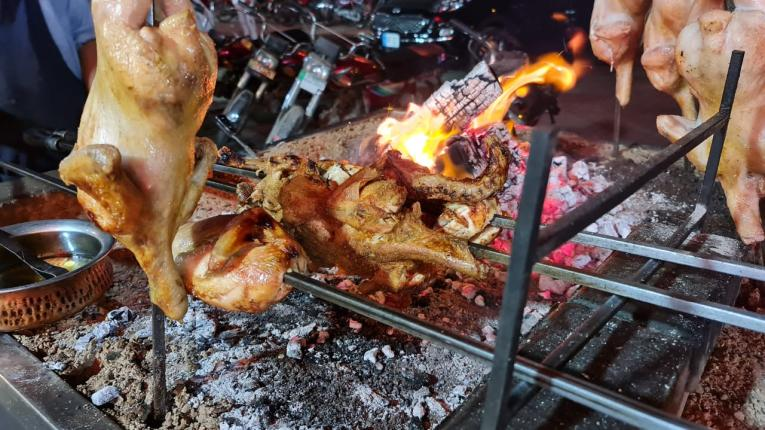 This is how they cook it but they serve it with rice. Like this
---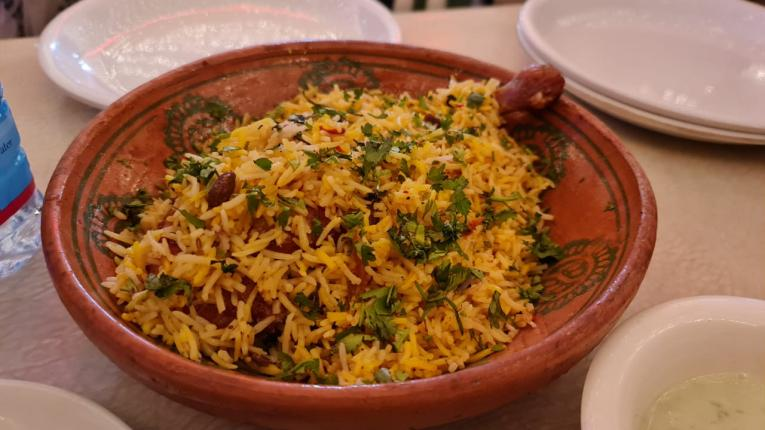 ---
The next dish is Tawa Chicken They cook chicken on big flat plate with lots of spices.
---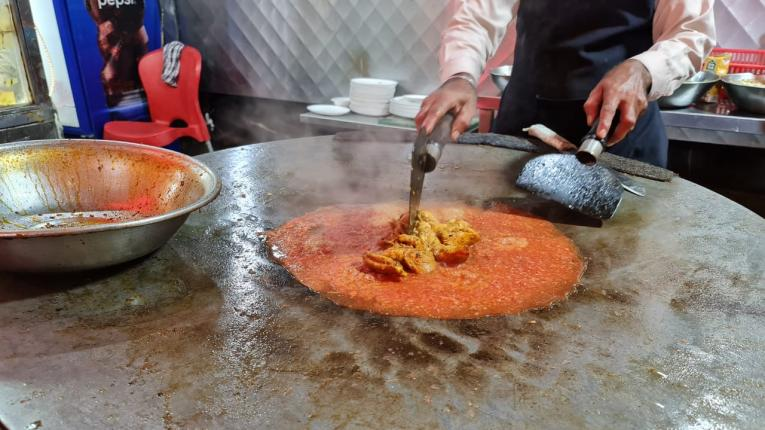 The next dish is Malai Botti They cook cube cutting chicken in just cream and yoghurt with different spices.
---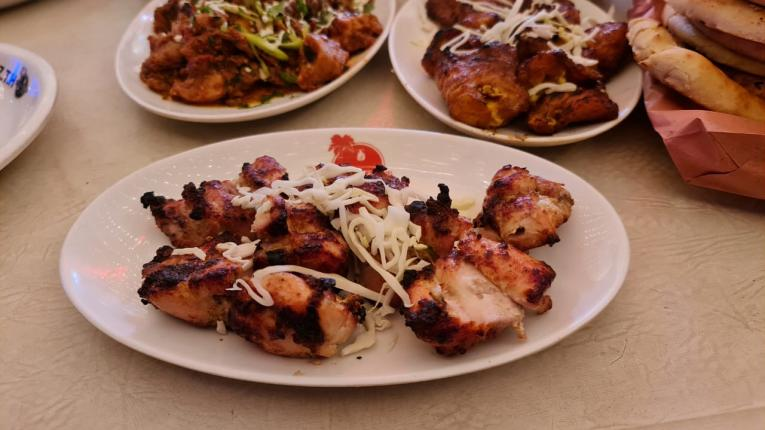 ---
Have you ever tried Fish BarBQ? Well, I tried yesterday for the first time and i can't express the taste level of this dish.
---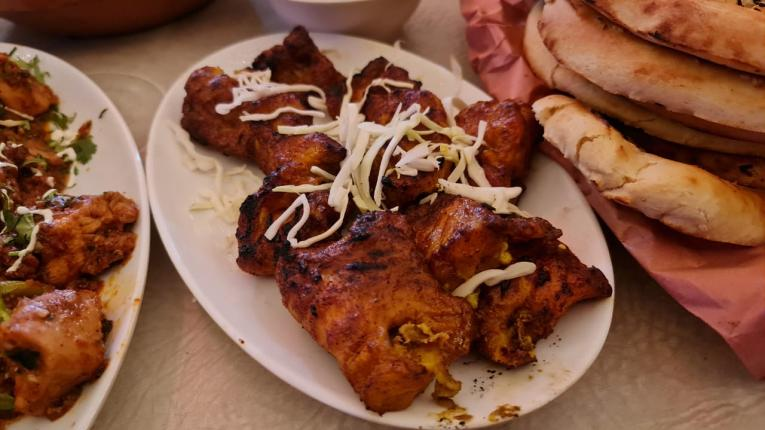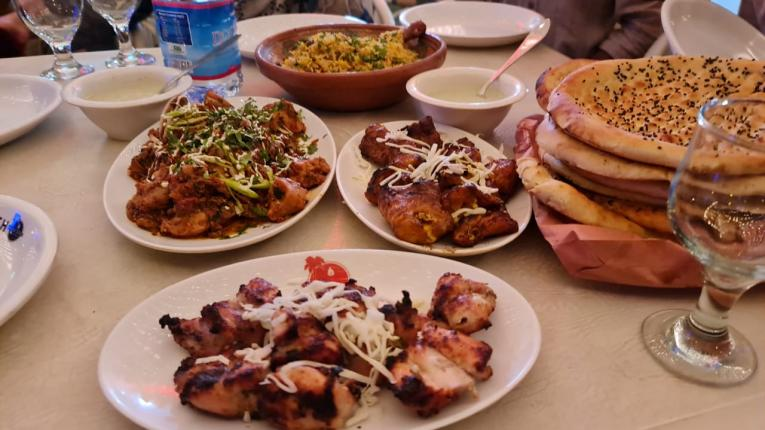 This one is a dried chicken ginger dish. Classic spicy. If you are not used spices then this food is not for you.😂 I had to order fresh lime to digest all these spices :P XD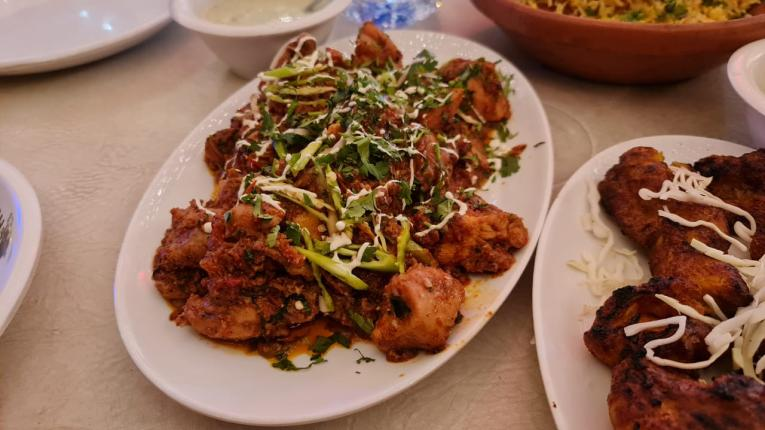 That's the whole fun I had with my family last night. Now it's pretty late. I didn't go office today but tomorrow for sure so need to sleep see ya good night.
Posted via neoxian.city | The City of Neoxian