Hello Splinterian's
Are you also getting tired of daily quest rewards? hmm seems many are getting tired and people are literally pissed. Yes, when we spend hell a lot of money and moreover we are investing our time in playing quests. At the end what you get? useless chest loots.
I usually don't complain about my rewards. But I've been getting totally useless 10, 13, 14 decks for the past few days. Today I got No neutral quest. I have 3 accounts and I play with all the three accounts at the same time. I complete 3 quests at a time. But when you claim your rewards and all same lame rewards from all accounts hehe :P XD
Anyways we were talking about rewards in the city of neoxian then we got to know from a well-known splinterlands team member that they implied this reward system because there was too much dec farming by bot accounts and human multi accounts.
Ok fine if this step is for the betterment of the game then to be fair those who are investing heavenly are getting pissed of these useless rewards.
I think I am done with my epistle. So As i mentioned above I got no neutral quest. I love no neutral quest just on my own accounts. Because I play with different strategies without any stress. I don't care if I lose or win i just go with the flow. My strategies sometimes work or sometimes not.
i completed my quest in no time and My ECR was 90%. My score was 4k+ so I decided to claim my rewards in champion 2. It was a bit hard but not impossible.
I completed my target with this amazing win and got to champion 2 and claimed my rewards.
---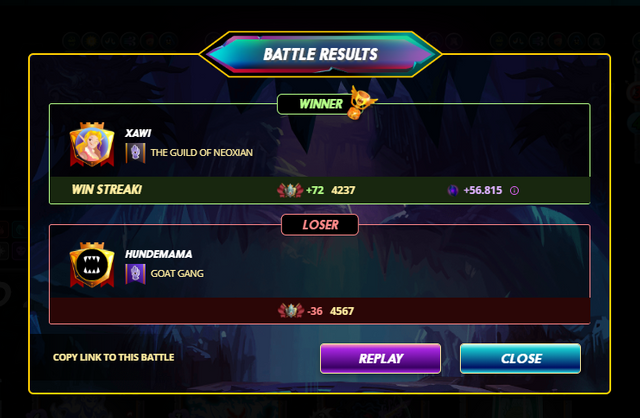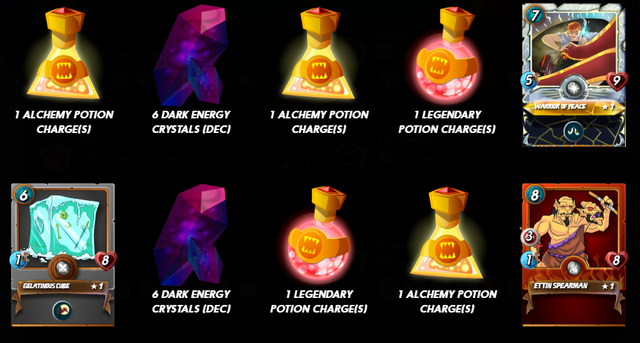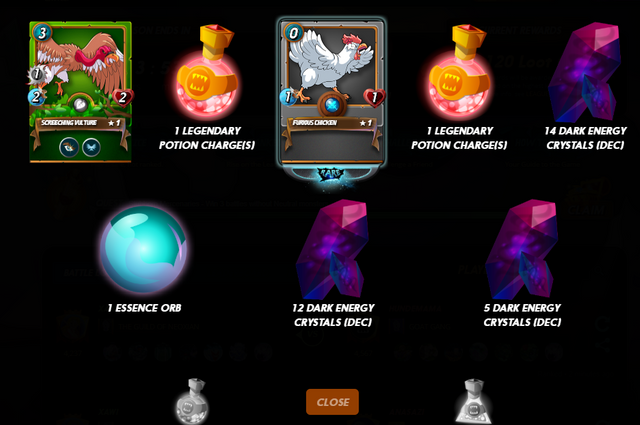 Oh yes got an Orb after ages. Didn't open yet will do it when i will have potions :P XD
I guess I am done with my complaining epistle post see ya XD
Posted via neoxian.city | The City of Neoxian