I never believed that there could be a kind of thing called free money until I got it myself. I have always been lazy being when it comes to doing airdrop thing which is the hot cake of the town. Yea I have seen how my friends are very serious about those airdrops and they are actually earning quite a lot. Since I am in a crypto world and I am still trying to understand this world to be fair. More research needed and we need more lesson on crypto from Neo sir.
Last night I got pinged that I need to claim a GTC airdrop.
---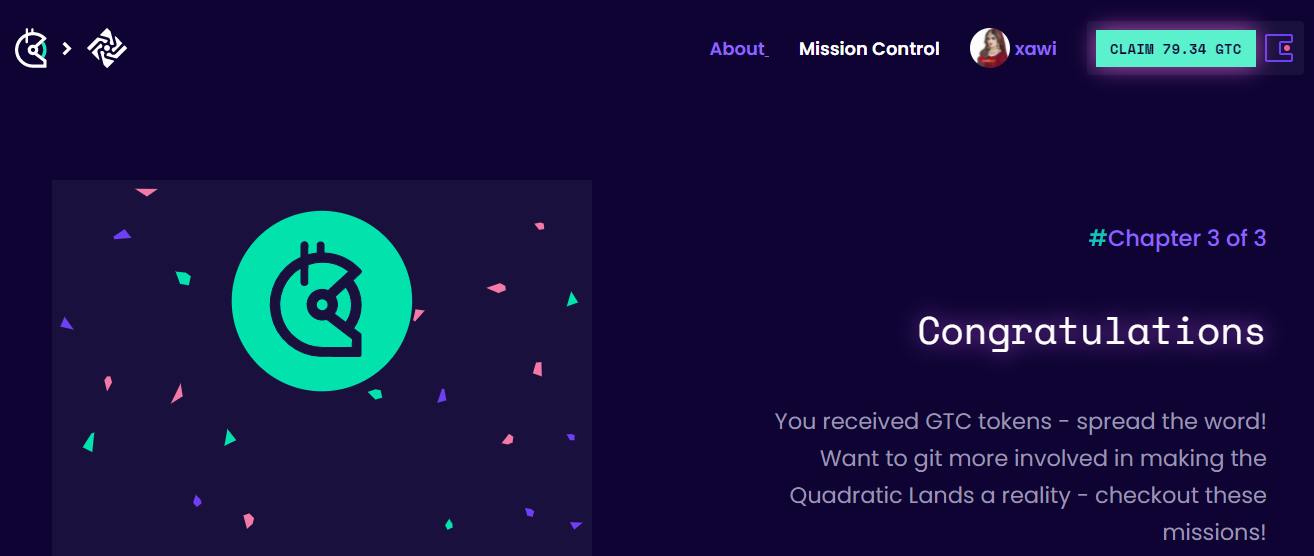 ---
GTC airdrop is for those who donated a little bit of money to some projects on Gitcoin. To be honest I did all of this with the help of my friend udezee. I didn't have eth to donate he sent me eth to donate. All these free airdrops I am getting because of udezee so thank you so much, Ude.
In order to claim this airdrop, I had to complete these 3 tasks.
---

---
As proof of knowledge, they give you a 7-minute duration video and tell you about the GTC project. After that, they ask 2 simple questions and give you multiple choices to pick your correct answer. In the second step, you have to delegate some power to one of their team I suppose I dunno. And in the third step, you claim your airdrop. It costs me 11Usd to claim that airdrop but the current price of my 79 GTC is
Price of 79.34 GTC is 0.01518885 BTC (602.984 USD / 51125.90 BDT). 24 hours change -43.003%. Updated at 5/26/2021, 5:58:28 PM.
It went to 13$/GTC but then dumpers dumped it to 7$/GTC. All-time high it went to 80+$. I am not dumping it is free money for me so I am going to hold it. Who knows it might hit 80+$/GTC? again. Nothing bad in playing holding game :P XD
Posted via neoxian.city | The City of Neoxian