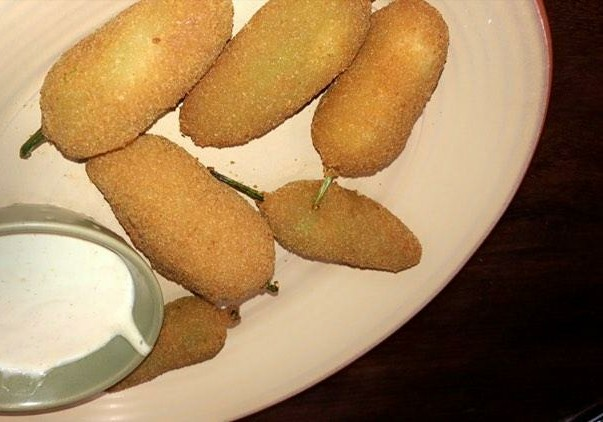 Yumm, delicious lunch after ages. During a lunch break in the office, my colleague asked me we should go outside for lunch today. I said ok. She asked if I have something in mind where we should go and what's the plan. I told her that I am missing Nando's Peri Bites. It's been ages since I've visited this restaurant. Peri bites wouldn't be a heavy lunch.
I go office without breakfast because I am always late. Thanks to my mama she always gives me fruit salad for lunch, light, healthy and always delicious. But daily you can't eat the same thing. You need variety in your life so that was the reason I immediately accepted the outside lunch offer. The restaurant has been decided. It was Nando's and Dish has also been decided Peri Bites.
Honestly speaking Nando's has taken grilled chicken to another level. This post is for all chicken lovers. If you truly want to whip up the taste of appetite then do try peri bites. And the sauce they serve with those notes is simply the best.
These peri bites can tantalize your taste buds. Hot and spicy Peri bites are actually deep-fried green chillis filled with cheese and grilled chicken. Then they coat those green chilli's first with white egg then bread crumbs then again white egg, then white flour and they repeat this process like three times to make it super crispy.
The peri-peri sauce is the main ingredient with these chilli bites. That sauce magically enhances the taste of the bites. If you haven't tried these bites yet then do try them and thanks me later.
I tried to take a picture when we ordered but trust me it looks really odd when you take photographs of food in front of people you hardly know well.😂 Anyways I took few somehow let me share i am not even sure while capturing these pictures what was the angle of my mobile. :P XD But it is what it is.
---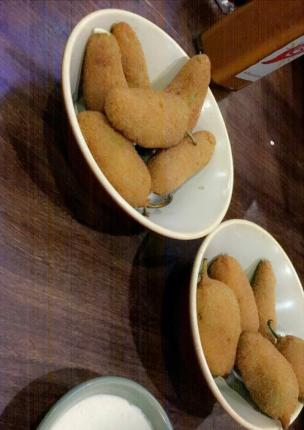 ---
Posted via neoxian.city | The City of Neoxian