Stay Alive :)
After reading my post, you guys might think I have gone crazy,or something, but trust me, I will share my real-life First ever dating experience with no one but myself :P XD. I would have never posted about it If I hadn't won the dragon vote. So i was thinking about what to post because always i post about splinterlands. Although i post once in a while still, I feel it's pretty dull to post about the same thing all the time. I decided to try something new so here I am. Ok, this was a totally unplanned date with myself because I tend to be pretty lazy lately but yesterday I was pretty determined I will go out and enjoy myself.
I woke up took a nice shower and wore my favourite comfortable clothes. I went downstairs and straight went to My mother's room. I asked her if she can accompany me. She asked me what is my plan I told her that I want to have steak badly and do some shopping that's it. Well, she had a mild fever so she refused and asked me to take my brother's wife. Well, she was sleeping with his one-year-old naughty boy. I see how hectic her life as a mother so i decided to go alone. I didn't want to bother anyone anyway. I wanted to see how it feels when you just go alone and enjoy yourself.
First I went for some shopping and after that my next stop was my favourite place when it comes to steaks. Steak House is also known as Ox & grill. I never tried beef steak because I don't eat beef. I always order chicken steak. But today I wanted to try something new. Since I was all alone and I had no issue if I had to waste that steak if I didn't like it :P otherwise fear of others always makes me play safe lolz Damn that was so daring for me to try out Beef steak. Since we go more often to that restaurant for the steak party so almost everyone in the restaurant knew who I am. When I ordered my steak you guys won't believe the waiter had to reconfirm if he heard it correct because he knew I only prefer chicken steak LOlz that was quite amusing to see him such surprised hehe :P XD
I went round about 4 p.m so the restaurant was quite empty only 2 or more families were enjoying food so I was actually quite comfortable and was at peace and having a good time with myself when I got my steak.
---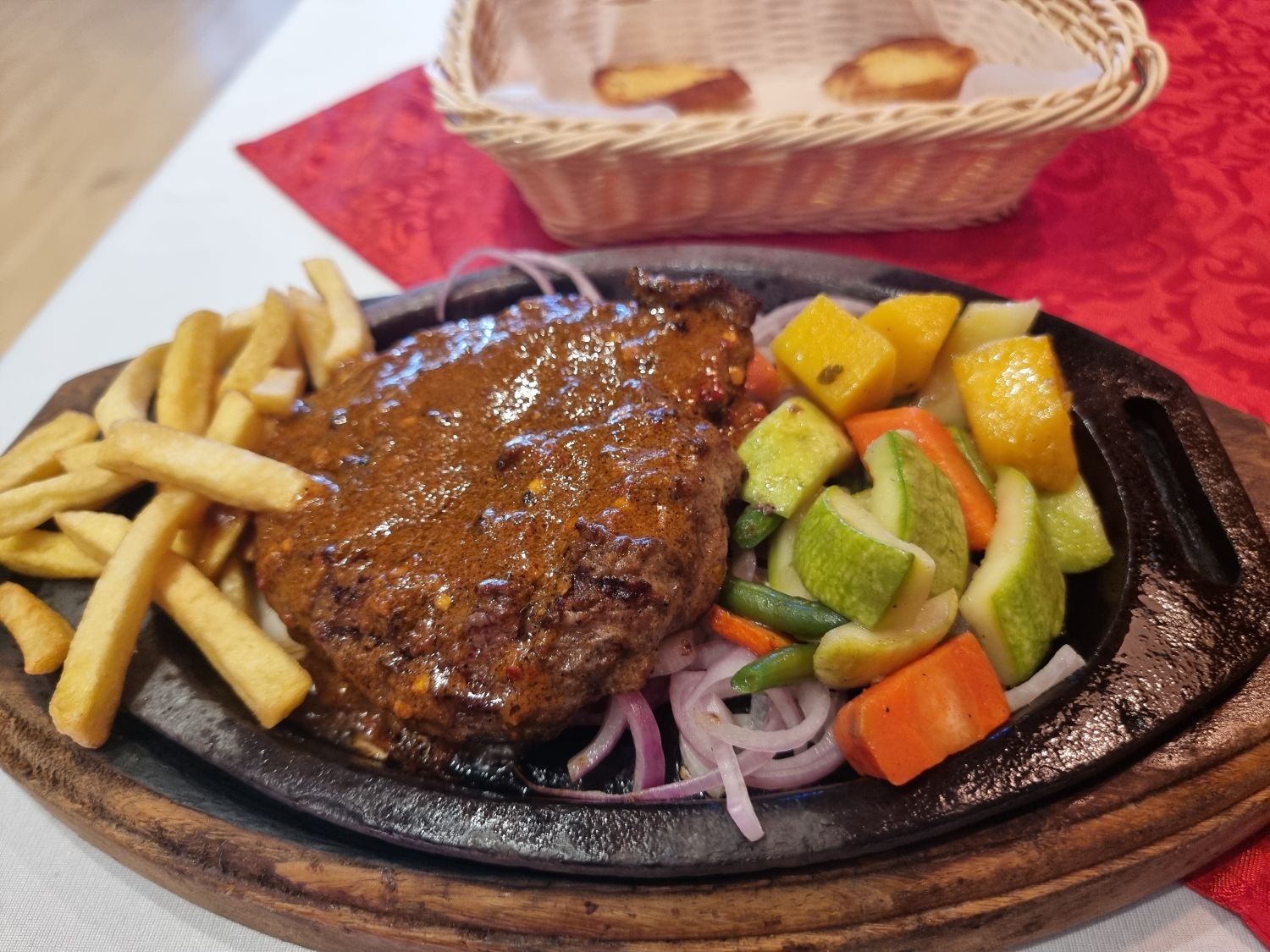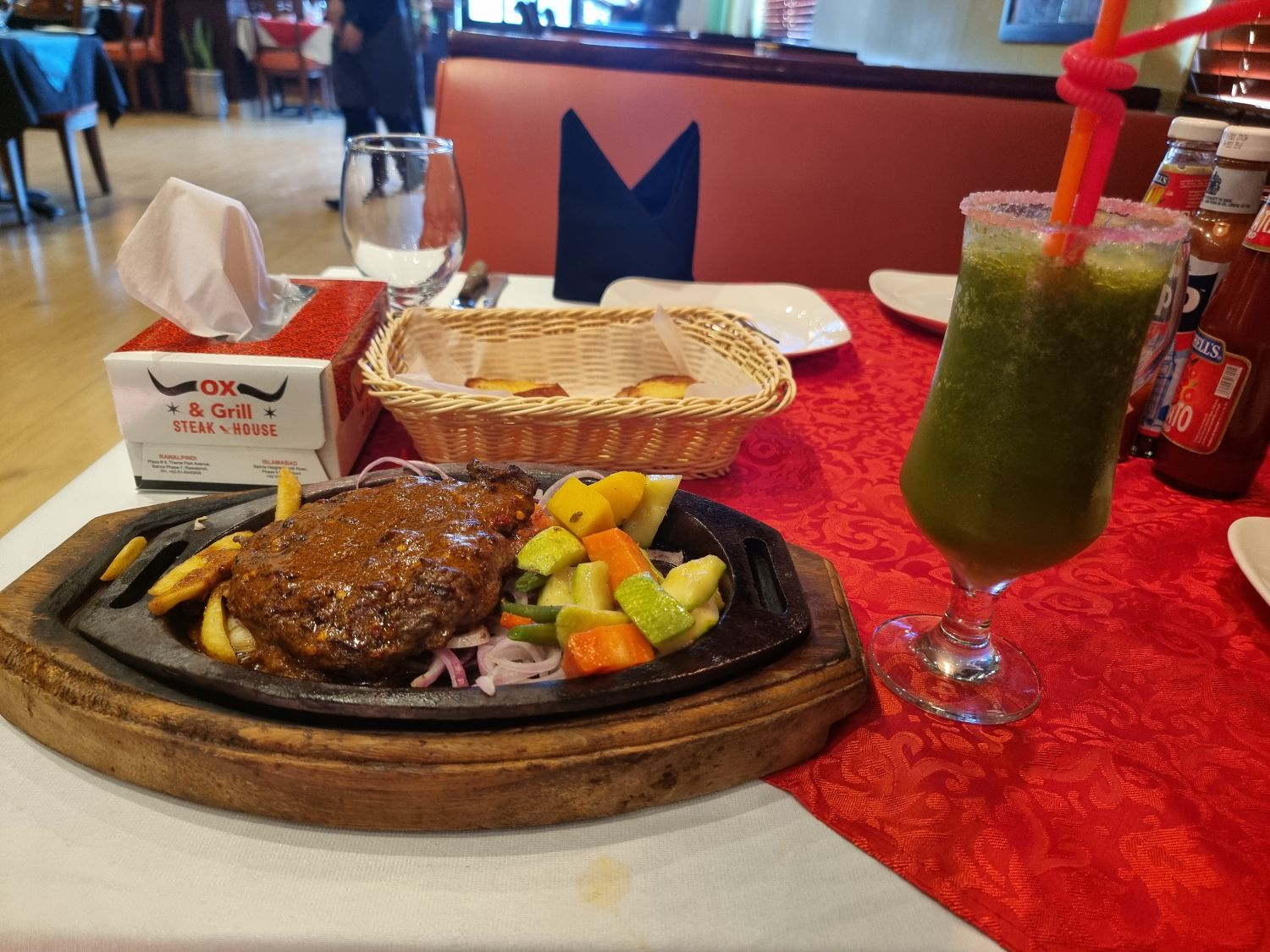 Don't ask me the name because I am trying it the first time and it was a special steak from the restaurant and i tried to learn the name but I again forgot the sauce name they used for it. Also, it was quite spicy and I ordered Mint Margarita with this steak. I always go for well-done steak so it was well-done and when I started eating i was totally lost because it was so delicious. So now onwards no more chicken steaks :P There was one thing very new they used grilled pineapple and those pineapple chunks were so damn yum. I am definitely going to try it again. Lastly, I ordered my favourite desert Molten lave with Icecream And that's how i completed my date with myself :P XD
---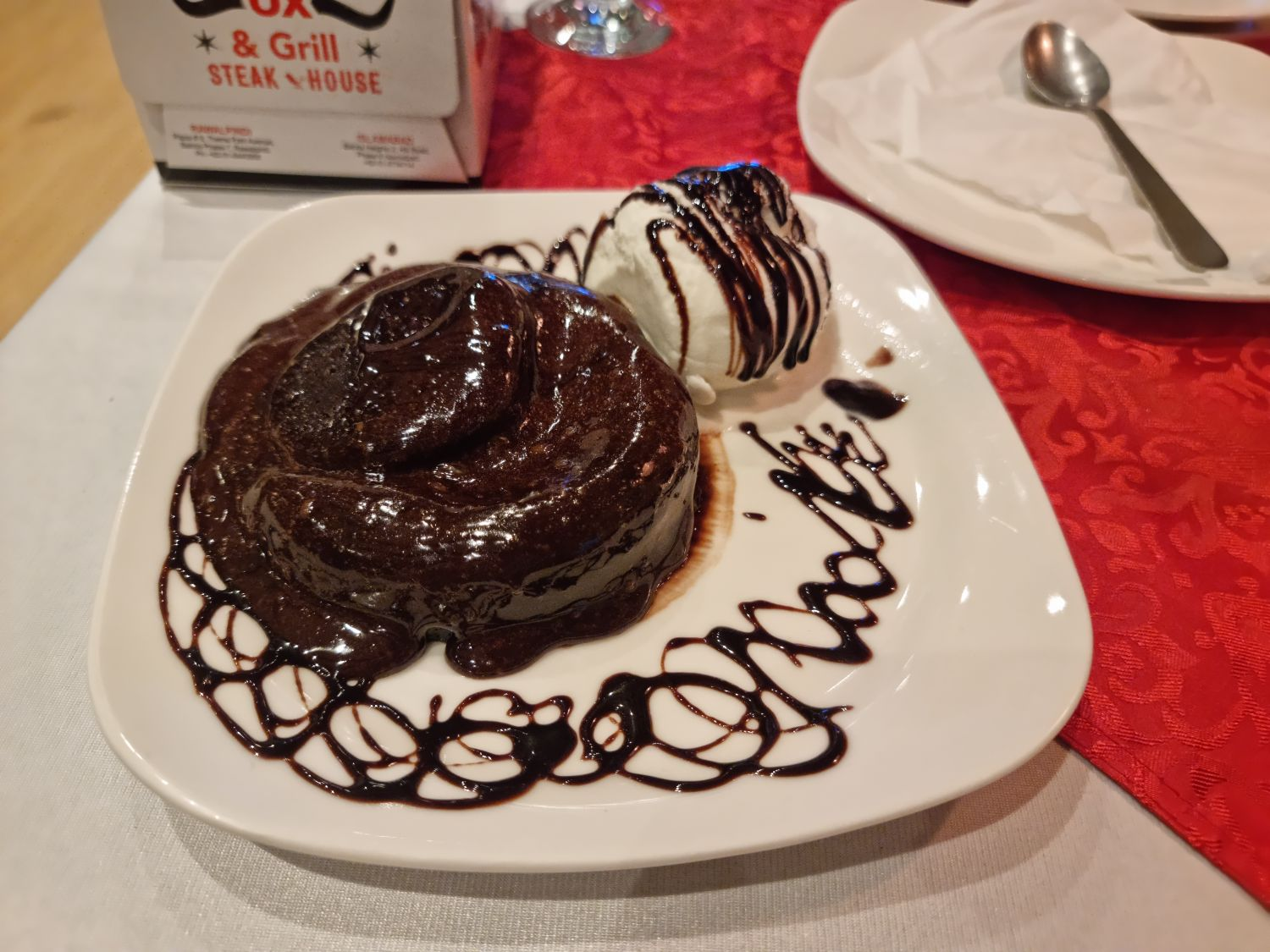 If you are also forever single like me and crushing over impossible then at least enjoy yourself :P Finally, I have figured out how can you enjoy your life without being in a relationship. try it once and thank me later because its worth it :)
I am sharing this song because I wrote this post while listening to him :P His voice is my strength I love him so much damn 😂😂😂
My Impossible Crush
---
Jung Kook (정국) 'Stay Alive (Prod. SUGA of BTS)' | Promotion Video

---
Well, I am listening to him on Spotify but I shared his youtube video enjoy :)This song totally justifies my post. You can only enjoy your life if you are alive :) so please stay alive.
Posted using Neoxian City
---
---