reflected in dog's eyes (13 foto)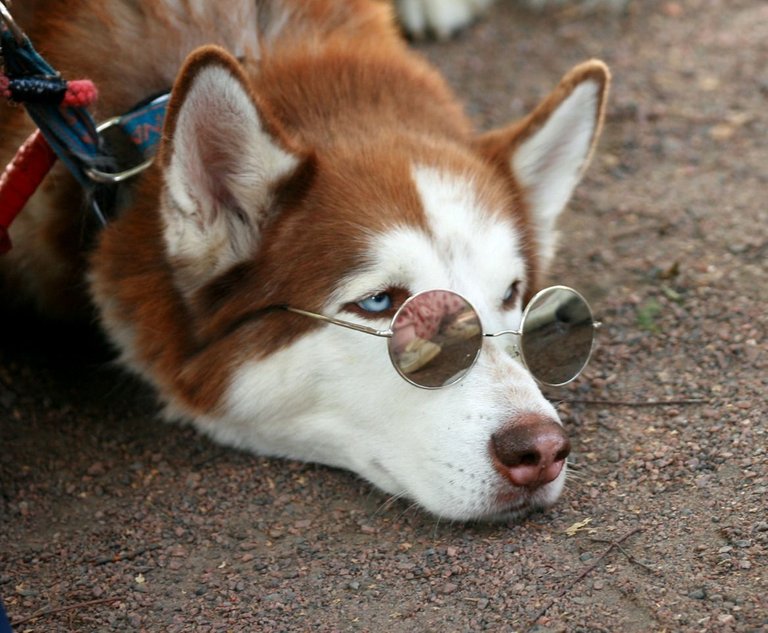 Yesterday I've stumbled upon a nice opportunity...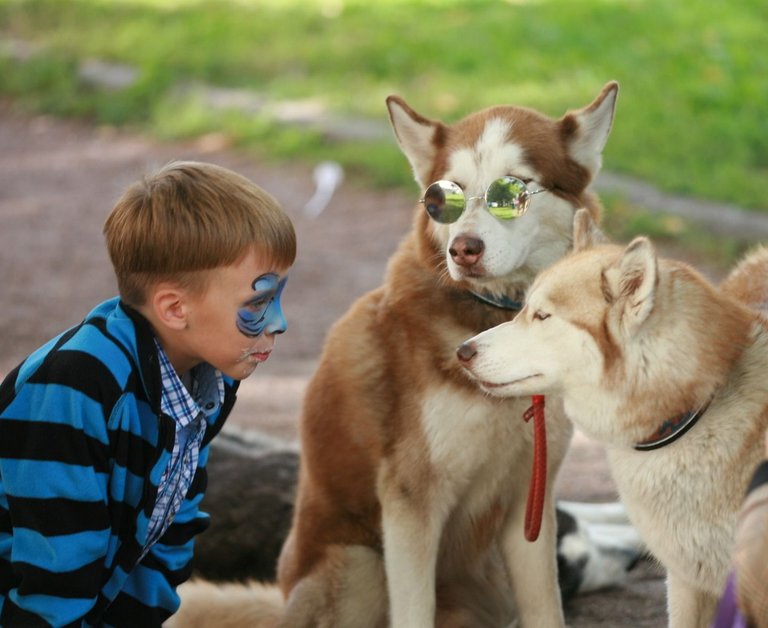 ...to shoot reflections in a dog's eyes.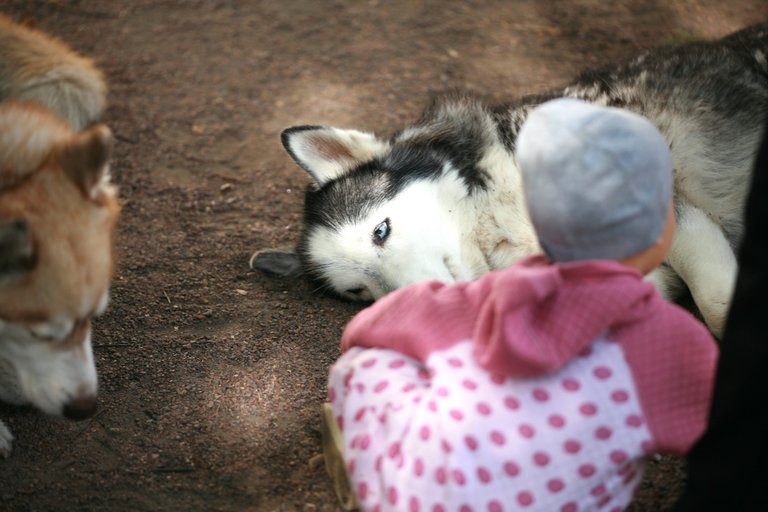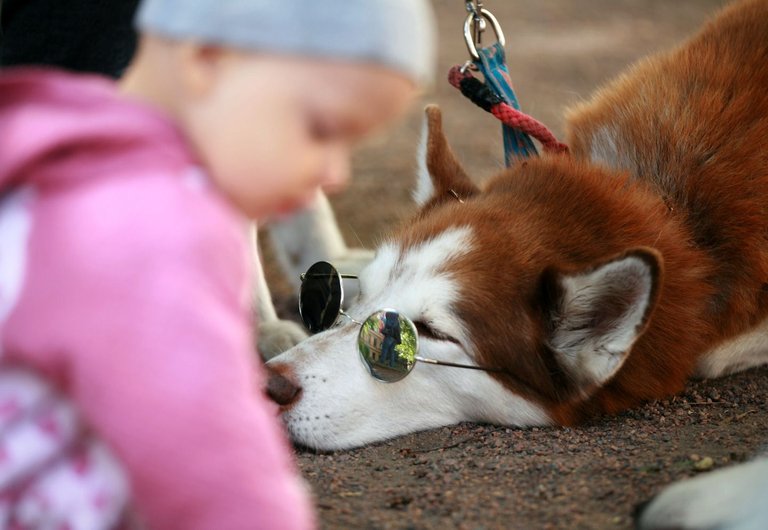 Ok, ok -- I mean glasses, not an eyes actually. But the eyes itself were cool in the same way as reflections... or maybe even more cool. These dogs (of Husky breed) have amazingly piercing, human eyes.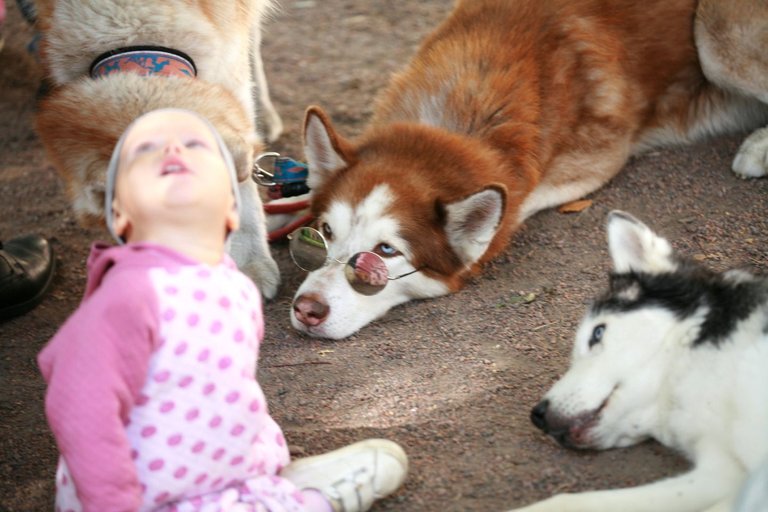 In my opinion thats quite a rare opportunity. Actually, maybe it is the 1st time in my life, that I see a dog was wearing sunglasses...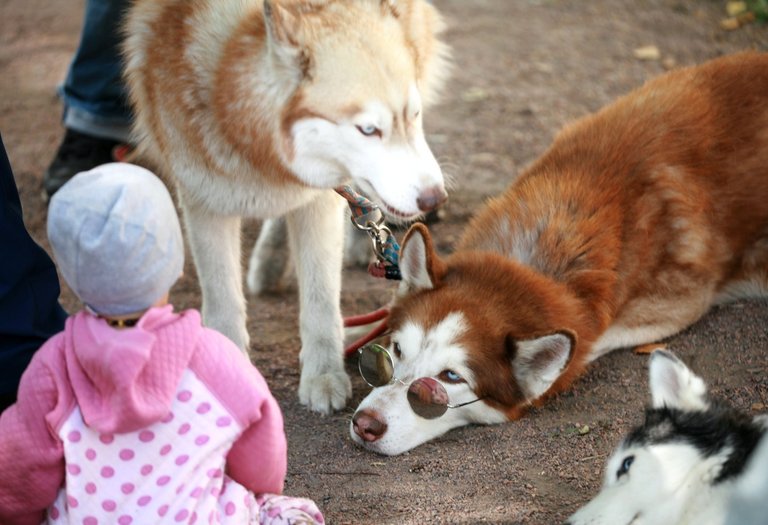 Besides that, they were good enough to produce reflection.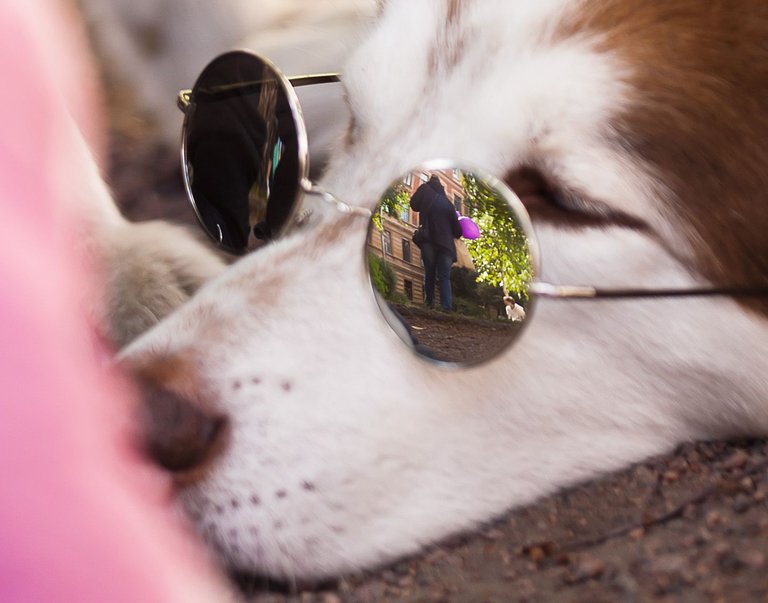 Sp, you can see well all the environment in the glasses. A parent with a pink ball.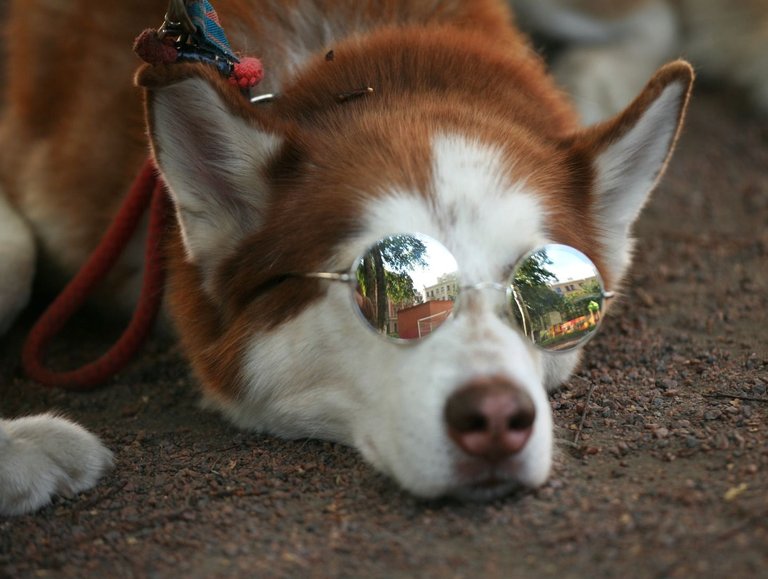 Children's playing ground...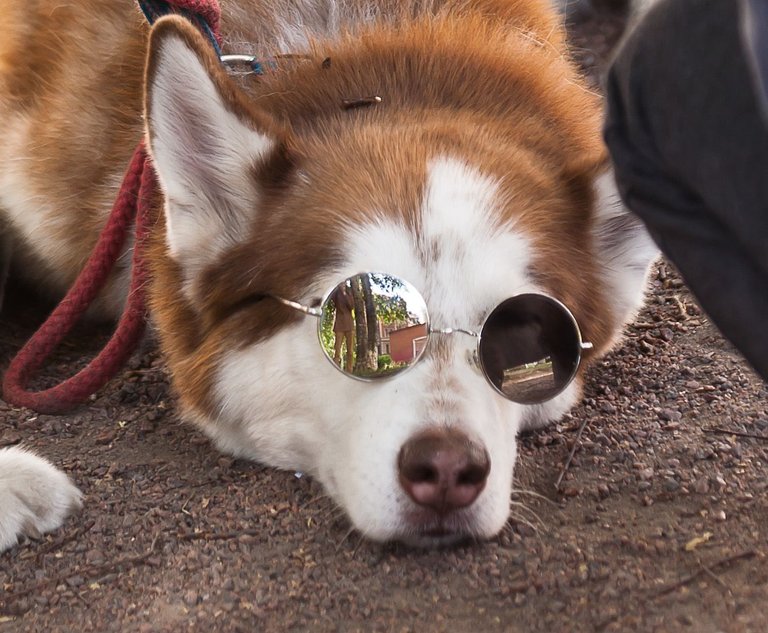 And my own self-portrait too!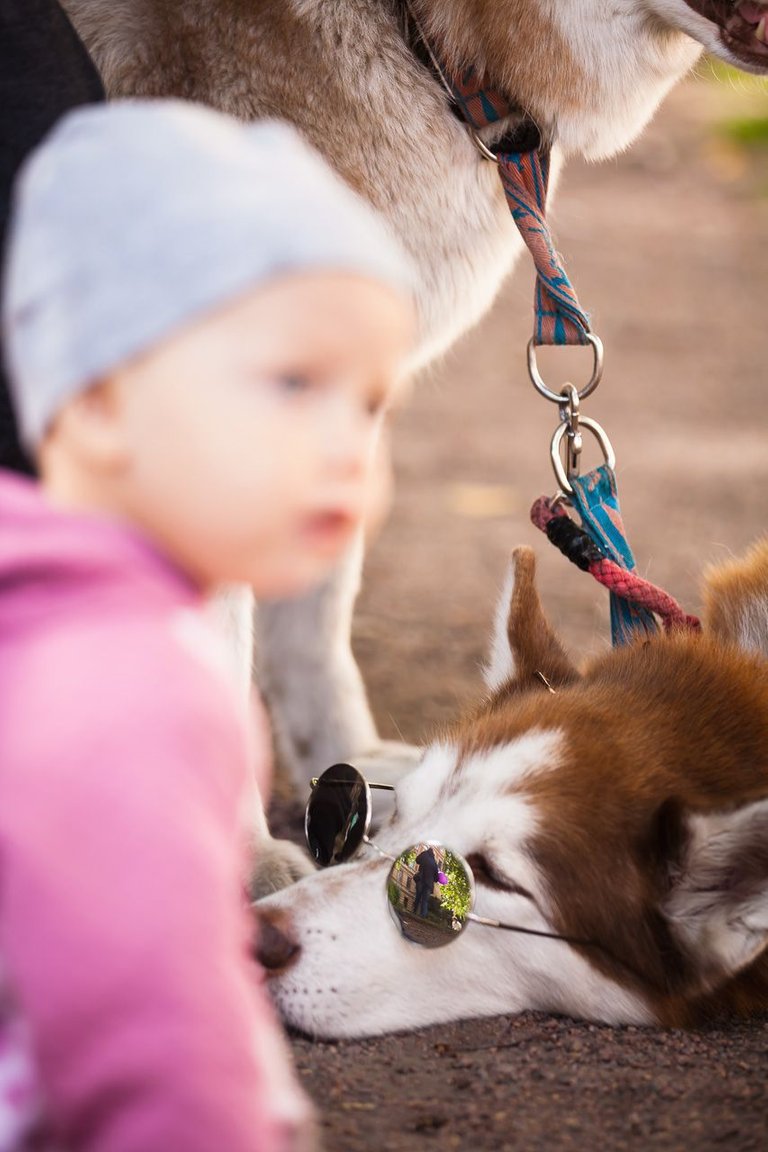 More than that -- the said dog was not running!
It almost posed with its glasses for the pics (excluding the moments when it saw something interesting and constantly quickly moved its head from side to side).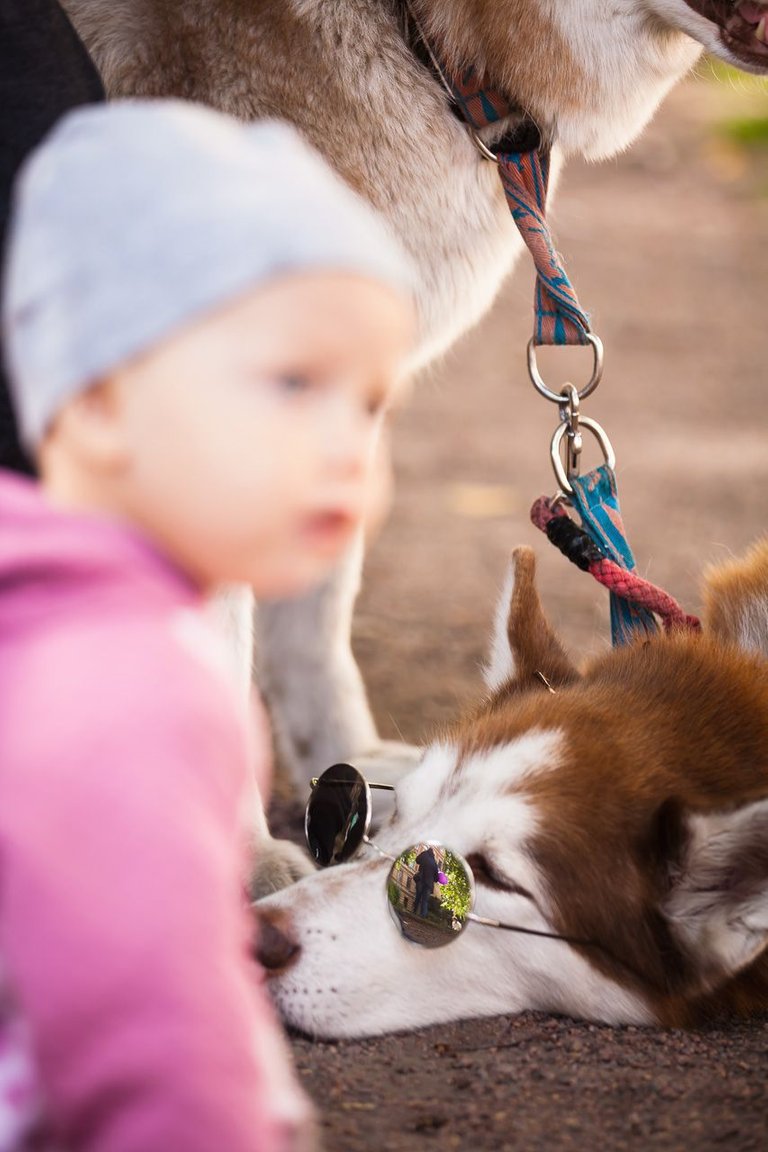 And I wasnt the only person attracted by the scene and intrested in shooting it.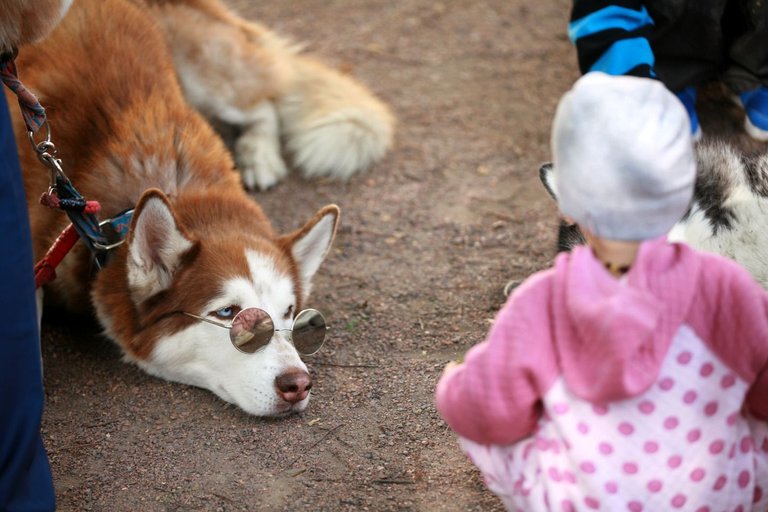 This is me, and my big black camera (on the left).
| | | | |
| --- | --- | --- | --- |
| location: | St.Petersburg, Russia | September 2021 | natural light |
| camera/lens: | Canon 5D | Sigma 150mm | raw-conv |
| f/2.8 | t 1/125 | ISO 125 | -- |

This was supposed to be my entry to the #reflections contest, but suddenly happens it is off for vacations. So, I will post these gems off the contest, just for fun!
Thanks for stopping by!
---
---