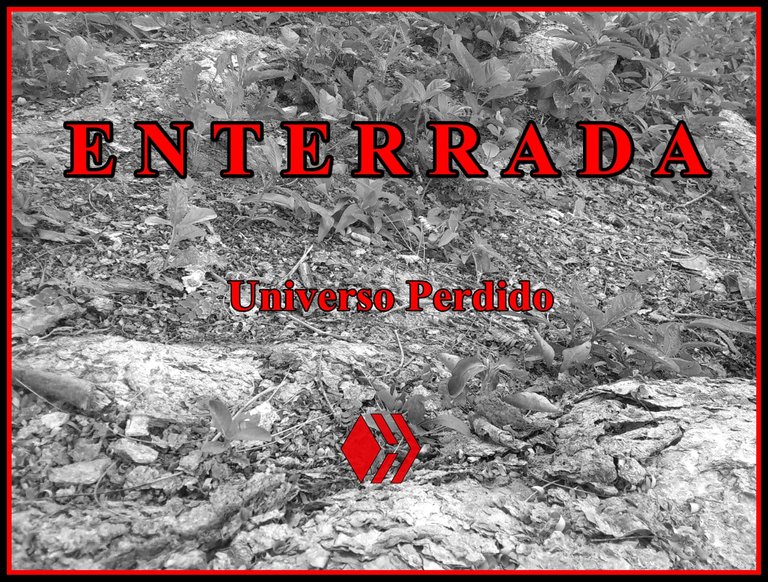 Imagen de mi propiedad editada con PhotoScape
---
«En los celos hay más amor propio que amor.»
«In jealousy there is more self-love than love.»
---
— François de La Rochefoucauld

ESPAÑOL
ENTERRADA
Si hubiera reaccionado de una vez. Si hubiese buscado la manera de evitar que una tragedia se colme en desesperación, una persona muy allegada a mí se hubiese evitado tanto horror que tuvo que cargar sobre sus hombros. Pensamos que jamás volvería y que al final cedió a los brazos de la muerte, pero algo inesperado ocurrió; algo que creemos, y hablo esta vez en general, que jamás nos sucederá.
Desde que conocí a Johana mantuve mi impresión sobre ella como una chica tímida y aislada. Era la única hermana menor de mi prometida y la extraña de su familia. Había días en que la joven postadolescente se perdía noches enteras; según lo que Matilde me comentaba sobre su rara hermana. Yo trabajo como médico interino en el hospital general de la ciudad, he tratado muchos casos incluso fuera de mi especialidad.
Llegué a atravesar días demasiado atareados para soportar; todo por causa de estas terribles circunstancias que nos tienen nerviosos a todos. He asistido casos que, para una persona fuera del mundo vertiginoso y sofocante en el que me encuentro, podrían parecer hechos bruscos del más allá. Sin embargo, el caso al que vengo a comentar en esta historia, parece ser uno de los más inverosímiles para nuestra época actual, no obstante, sucedió.
Antes de adentrarme un poco más quiero explicar ciertas cosas que tienen que ver con dicha singularidad. Jamás estudié psiquiatría ni ninguna otra ciencia práctica que se le pareciera, pero después de presenciar lo que le había ocurrido a mi cuñada, tuve que empaparme sobre ciertos temas.
El cuerpo humano es el motor de nuestra vida, compuesto de engranajes biológicos y pulsaciones que ayudan a que consigamos realizar nuestras menudas actividades. Es controlado por un sistema que emite informaciones que permiten nuestros movimientos, apoyados por músculos y huesos que, si no fuesen por ellos, solo seríamos una bolsa glutinosa con destino llano al deceso.
Dentro de nosotros viven una serie numerosa de virus, parásitos, bacterias y células, al mismo tiempo que todo tipo de sustancias ya sean naturales o artificiales. Existen extremos, como en todos los casos, que pueden tanto ayudarnos a ascendernos como desfallecernos, he ahí el punto al que quiero indagar; cuando permitimos que ciertas substancias o químicos reaccionen en nuestro cuerpo, permitimos que desvaríen algunos atributos importantes que realizan funciones primordiales.
Estos reactivos artificiales son, por supuesto, de origen externo y a pesar que nos otorgan cierto momento de gozo, lo cierto es que podrían hacernos perecer definitivamente. Matilde no sabía nada de su hermana, a penas la conocía siquiera, pero ese día por la tarde que fue encontrada en su habitación con una sobredosis de cocaína, la exaltación tanto para ella como para sus padres fue terriblemente angustiosa; y fue llevada inmediatamente al hospital donde trabajo.
Mi colega, el doctor Bustos y yo, intentamos desintoxicar a la paciente que es mi cuñada, pero no respondía ante los neurolépticos por lo que nos angustiamos a sufrir una batalla perdida inminente. Johana había perdido una gran cantidad de neuronas, habiendo una falla grave entre los neurotransmisores de su cerebro con el resto de su cuerpo. Fue en ese instante trágico en que comenzó a padecer un ataque epiléptico, y fue después de unos segundos, que el electrocardiograma dejó de emitir pulsaciones; la estábamos perdiendo.
Intentamos con todos los medios a nuestro alcance revivirla pero fue demasiado tarde, Johana había fallecido o eso pensé. Nos aseguramos con un electroencefalograma que no haya actividad en su cerebro y como sospechaba, así fue. ¡No sé qué ha pasado! ¿Estábamos tan mal? ¿Acaso las máquinas no funcionaban? No puedo decirlo, jamás me había enfrentado a algo similar. Después de darle la noticia a Matilde y al resto de su familia, todos caímos en un abismo de aflicción.
El día siguiente fue el entierro, pero la noche anterior tuve un sueño. Mientras estaba en el hospital trabajando me quedé dormido de repente. Fue como un desmayo en el que me desplomé sobre el suelo de uno de los pasillos. Allí me encontraba sentado en una banca frente al hospital; y Johana apareció junto a mí de repente. Me suplicó que la ayudara y que no la fuesen a enterrar, ya que pronto despertaría de su parálisis y volvería con su familia. Durante todo ese instante vislumbraba el suceso de manera incrédula, siendo víctima de una situación irracional y de un cansancio profundo, pero había algo en la voz de Johana que me estremeció en todo momento y luego de despertar, fui impulsado por una corazonada que me hizo realizar las acciones contiguas.
Tomé una hoja de acero del hospital; la más fina y cortante, y la llevé al día siguiente al velorio de Johana. Allí, de manera sigilosa, mientras nadie me veía, coloqué el objeto junto a cuerpo en su ataúd y luego volví con Matilde y el resto de su familia. Nadie se dio cuenta de lo que hice. Johana fue enterrada durante la tarde de aquel día. Esperaba no equivocarme, sin embargo, si así fuera, no iba a producir ningún cambio.
Durante la madrugada del siguiente día, a las tres de mañana, desperté bruscamente puesto que alguien azotaba la entrada de mi casa varias veces con violencia. Me dispuse raudamente hacia el portal, miré por el picaporte y luego de quedar anonadado por lo que vi, abrí la puerta. Era Johana parada frente a mí, cubierta de tierra y raspones. Me observó con el rostro alargado y dibujado por el horror devolviéndome la herramienta que había dejado con ella.
—Gracias por escucharme, —dijo ella—, de no ser por ti, aún estaría atrapada en ese hueco.
FIN
ENGLISH
BURIED
If I had reacted at once. If I had looked for a way to prevent a tragedy from filling up with despair, a person very close to me would have been spared so much horror that he had to carry it on his shoulders. We thought he would never come back and that in the end he gave in to the arms of death, but something unexpected happened; something that we believe, and I speak this time in general, will never happen to us.
Ever since I met Johana I have kept my impression of her as a shy and isolated girl. She was the only younger sister of my fiancée and the stranger in her family. There were days when the post-adolescent girl would miss entire nights; according to what Matilde told me about her strange sister. I work as an interim doctor at the city's general hospital, and have treated many cases even outside my specialty.
I came through days too busy to endure; all because of these terrible circumstances that have us all on edge. I have attended cases that, to a person outside the dizzying and suffocating world in which I find myself, might seem like sudden events from the beyond. However, the case I come to comment on in this story, seems to be one of the most unlikely for our present time, yet it happened.
Before going a little further I want to explain certain things that have to do with this singularity. I never studied psychiatry or any other practical science that resembled it, but after witnessing what had happened to my sister-in-law, I had to soak up certain issues.
The human body is the engine of our life, made up of biological gears and pulsations that help us achieve our little activities. It is controlled by a system that emits information that allows our movements, supported by muscles and bones that, if it were not for them, we would only be a glutinous bag with a flat destination at death.
Inside us live a large number of viruses, parasites, bacteria and cells, as well as all kinds of substances, both natural and artificial. There are extremes, as in all cases, that can either help us to ascend or make us faint, that is the point I want to investigate; when we allow certain substances or chemicals to react in our body, we allow them to deviate some important attributes that perform primordial functions.
These artificial reagents are, of course, of external origin and although they give us a certain moment of joy, the truth is that they could make us perish definitively. Matilde did not know anything about her sister, she hardly knew her, but that day in the afternoon when she was found in her room with an overdose of cocaine, the excitement for both her and her parents was terribly distressing; and she was taken immediately to the hospital where she worked.
My colleague, Dr. Bustos and I tried to detoxify the patient who is my sister-in-law, but she was unresponsive to neuroleptics so we were distressed to suffer an imminent losing battle. Johana had lost a large number of neurons, and there was a serious failure between the neurotransmitters in her brain and the rest of her body. It was at that tragic moment when she began to suffer an epileptic attack, and it was after a few seconds, that the electrocardiogram stopped emitting pulses; we were losing her.
We tried with all the means at our disposal to revive her but it was too late, Johana had died or so I thought. We made sure with an electroencephalogram that there was no activity in her brain and as I suspected, that's how it was. I don't know what happened! Were we that bad? Were the machines not working? I can't say, I've never faced anything like this before. After giving the news to Mathilde and the rest of her family, we all fell into an abyss of grief.
The next day was the funeral, but the night before I had a dream. While I was at the hospital working I suddenly fell asleep. It was like a faint in which I collapsed on the floor of one of the corridors. There I was sitting on a bench in front of the hospital; and Johana suddenly appeared beside me. She begged me to help her and not to be buried, as she would soon wake up from her paralysis and return to her family. During all this time I was seeing the event in an incredulous way, being a victim of an irrational situation and a deep tiredness, but there was something in Johana's voice that shook me at every moment and after waking up, I was driven by a hunch that made me perform the actions next to it.
I took a steel sheet from the hospital; the thinnest and sharpest, and brought it to Johana's wake the next day. There, stealthily, while no one saw me, I placed the object next to her body in her coffin and then returned with Matilde and the rest of her family. No one noticed what I did. Johana was buried during the afternoon of that day. I hoped that I was not mistaken, however, if I was, it would not make any difference.
During the early hours of the next day, at three o'clock in the morning, I woke up abruptly because someone was beating the entrance to my house several times with violence. I rushed to the doorway, looked through the doorknob and, after being shocked by what I saw, opened the door. It was Johana standing in front of me, covered in dirt and scratches. She looked at me with her face stretched out and drawn by the horror of returning the tool she had left with her.
-Thank you for listening to me, -she said-, if it weren't for you, I would still be trapped in that hole.
THE END
---

Relatos anteriores | Previous stories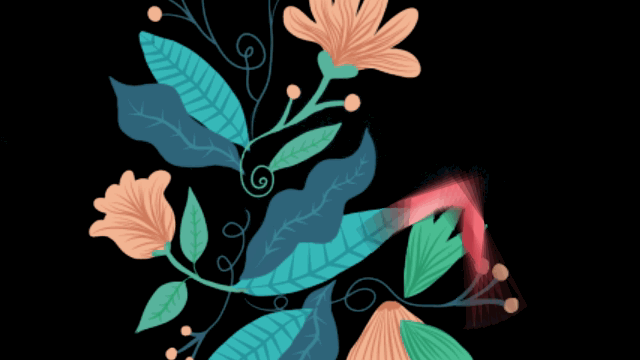 ---
¿Eres escritor? ¿No encuentras un lugar adecuado para colocar tus trabajos literarios? Unete a Literatos, una comunidad en Hive donde puedes publicar tus cuentos, poemas, ensayos literarios y novelas inéditos de tu propia autoría.
---

GIFs elaborados por @equipodelta