Getting out of home to buy lunch for my wife. A truck used by one political party for campaigning had passed outside my place.
要出去给太太买午餐。为竞选使用一辆政党的卡车已经在家附近经过。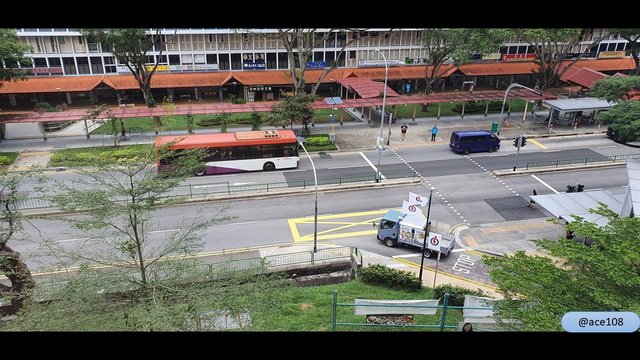 🎶Meanwhile, some music for you to enjoy as you read. This piece is part of Vivaldi's The Four Seasons, particular the first of the 4 violin concertos, called Spring.

🎶让大家继续读的时候,欣赏一点音乐。这件作品是维瓦尔第的"四季"的一部分 - 4小提琴协奏曲中的第一首,名为"春天"。

Source | 来源: https://musopen.org/

https://soundcloud.com/alan-chang-563971986/four-concerti-grossi-4-vivaldi-op8-i-la-primavera-allegro-largo-allegro
Source | 来源:
https://musopen.org/music/2213/antonio-vivaldi/the-four-seasons/
---
As I walked towards my inlaws place, there is not a road without the posters from the political parties...
当我往太太娘家方向走,没有一条路是没政党海报的。。。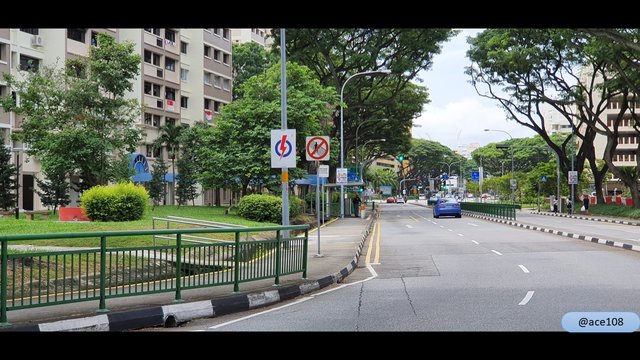 ... including the market and food cente at Lorong 7 Toa Payoh where I was buying lunch for my wife.
......包括大巴窑7巷。。。市场和食品CENTE我在那里买的午餐我的妻子。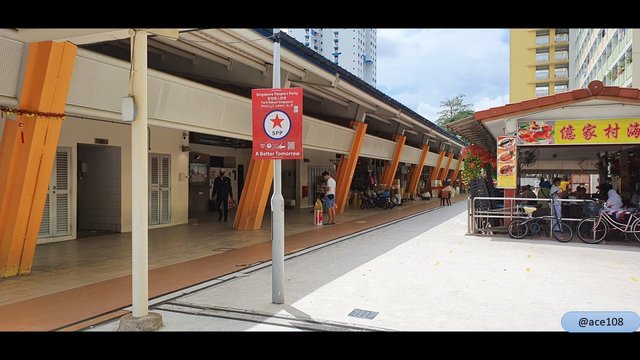 Hmm.... a group of men in white. I guess this is their campaigning ground.
嗯....一群穿白衣的人。我想这是他们的竞选活动地。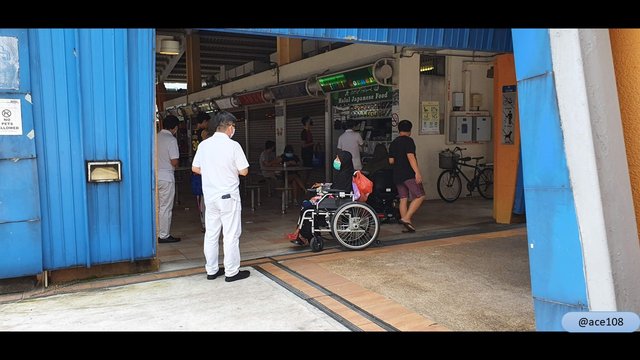 After reopening more things, the outside of the shops around the market has also been more busy.
重新打开更多的商业后,附近商店的外面更加忙碌。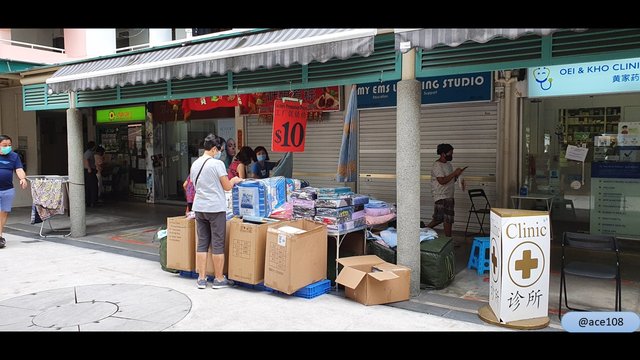 Still haven't decided what to buy but the men in white are coming over.
还没有决定买什么,但在穿白衣的人在走过来。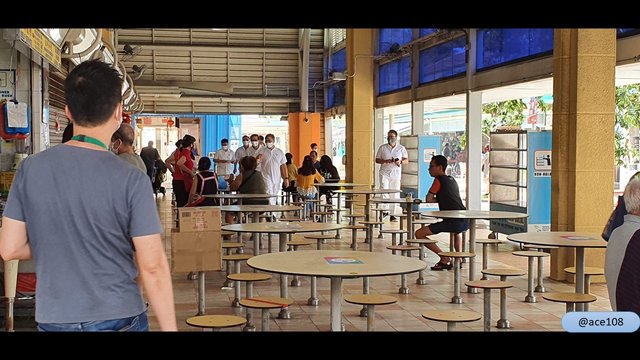 It was peak lunch time and the place was packed.
那时是午餐繁忙时间而熟食中心也挺多人。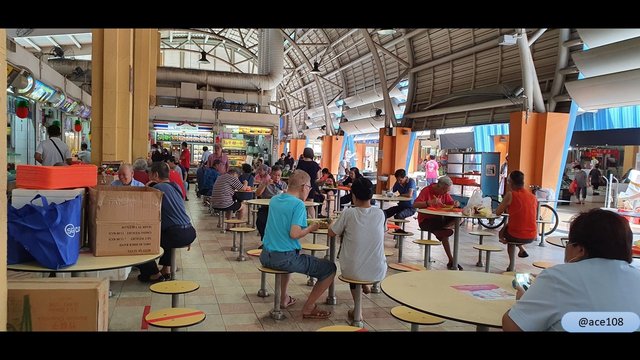 I decided to go to the chicken rice stall in the middle because the queue wasn't long. One man in white came to queue behind me. A bit too close. I wanted to turn and tell me stay 1 metre away please.
我决定去在中间的去鸡饭摊位,因为队列不长。一个白衣男子来到我身后排队。有点太近了。我想转身告诉我,留1米较好。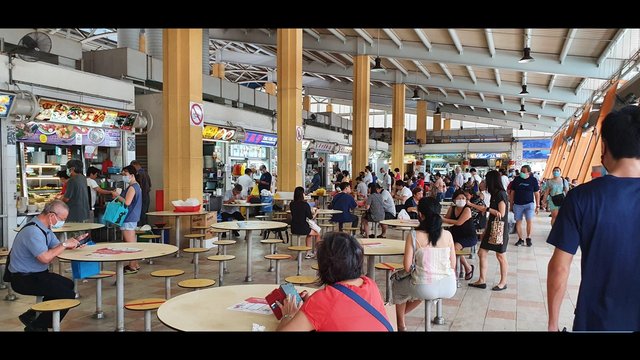 I was looking what else to get but decided turtle soup isn't my thing.
我看看还有什么可以买但山瑞汤可不是我有兴趣的。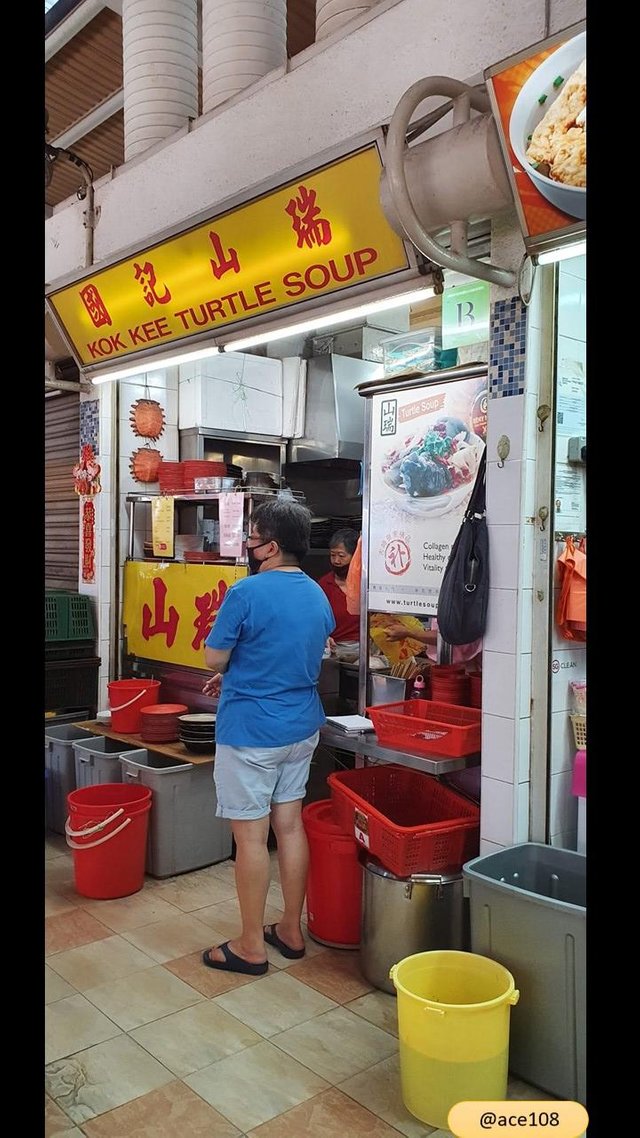 On the way to the inlaws' place and I was surprise to see this political party was able to secure a sport here for their banner.
去太太娘家路上,有点惊喜地看到这个政党能够在这里摆到他们的旗帜。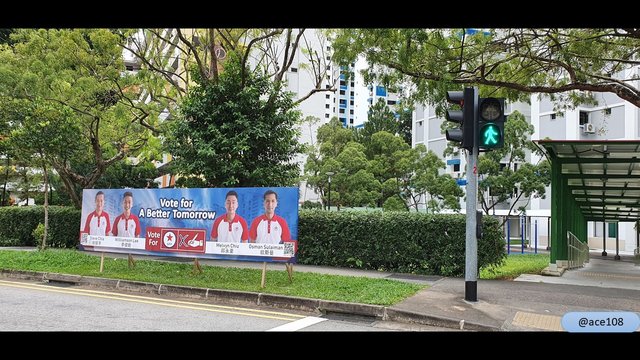 Made it there in good time because it started to pour outside.
去到太太娘家时间刚好,因为外面开始倾盆大雨。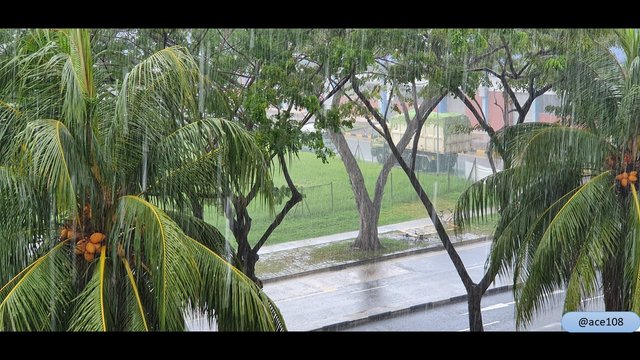 Who cares what's happening outside when I have a $3 chicken rice there. Well, it was raining and it could have been better with some soup though.
我有一包$3的鸡饭在那。谁管外面发生啥不过如果有一些汤会更好啦。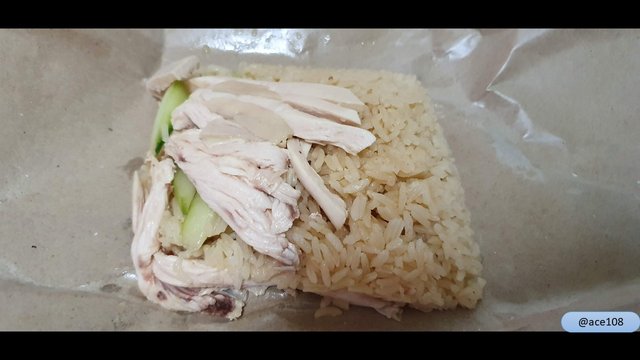 [//]:# (!pinmapple 1.335724 lat 103.857055 long Toa Payoh Lorong 7 Food Centre d3scr)
---


Please see my other posts:
@ace108
请看我其他帖: @ace108
---