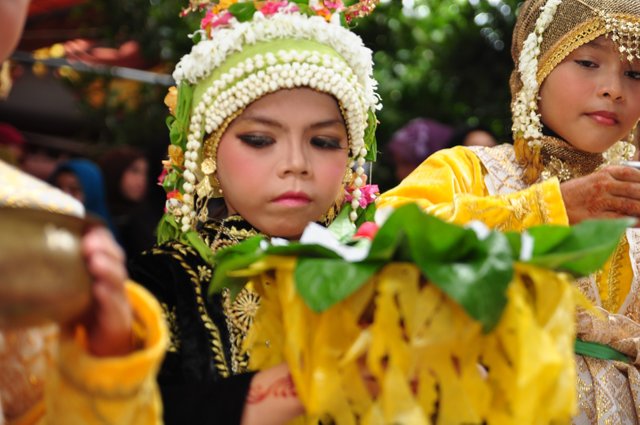 ---
In a ceremonial event in every country, even in the provinces, there must be regional dances that become symbolic of certain events.
Dalam acara seremonial di setiap negara, bahkan di provinsi, harus ada tarian daerah yang menjadi simbol peristiwa tertentu.
Indonesia also has a variety of cultures that become icons in a dance at each ceremonial take place. Aceh Province has a variety of ceremonial dances, one of which is called Ranub Lampuan, this dance is usually presented at every important ceremony, both in marriage customs and entertaining important guests.
Indonesia juga memiliki beragam budaya yang menjadi ikon dalam tarian pada setiap upacara berlangsung. Provinsi Aceh memiliki berbagai tarian seremonial, salah satunya disebut Ranub Lampuan, tarian ini biasanya disajikan pada setiap upacara penting, baik dalam adat pernikahan dan menjamu tamu-tamu penting.
---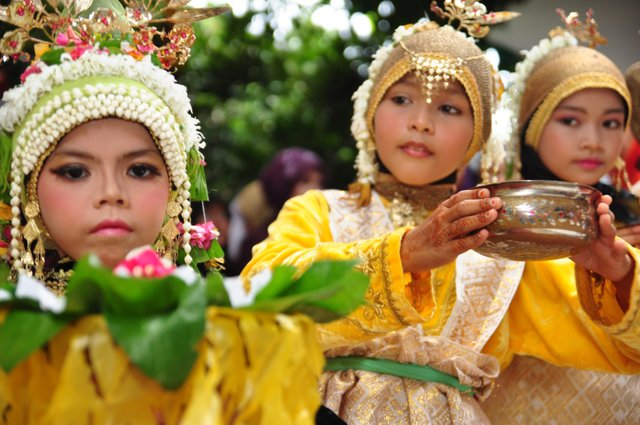 ---
Ranub Lampuan is a symbolic dance, Ranub which means the traditional food of guest hosts made from betel leaves, areca nuts, and other Acehnese spices served to guests who attend a ceremonial. Ranub is usually distributed to guests of honor after the dance is presented first.
Ranub Lampuan adalah tarian simbolik, Ranub yang berarti makanan tradisional dari tuan rumah tamu yang terbuat dari daun sirih, pinang, dan rempah-rempah Aceh lainnya yang disajikan untuk para tamu yang menghadiri upacara. Ranub biasanya dibagikan kepada tamu kehormatan setelah tarian disajikan pertama kali.
---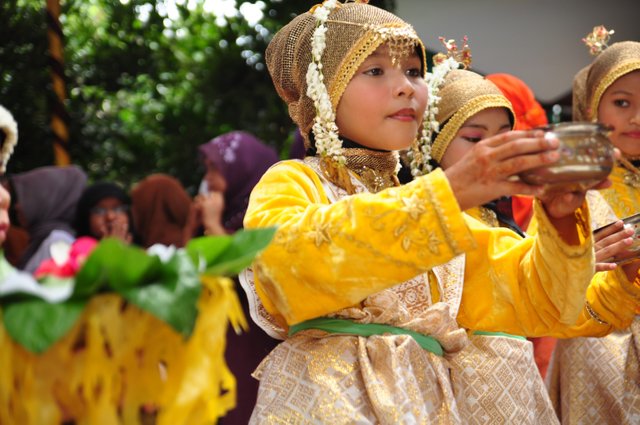 ---
The number of dancers also varies, but always chooses odd numbers in determining its members (5,7,9). That was because one of the dancers became an icon holding a container containing Ranub who would later present the invited guests when the dance was finished.
Jumlah penari juga bervariasi, tetapi selalu memilih angka ganjil dalam menentukan anggotanya (5,7,9). Itu karena salah satu penari menjadi ikon memegang wadah berisi Ranub yang kemudian akan menghadirkan tamu undangan ketika tarian selesai.
---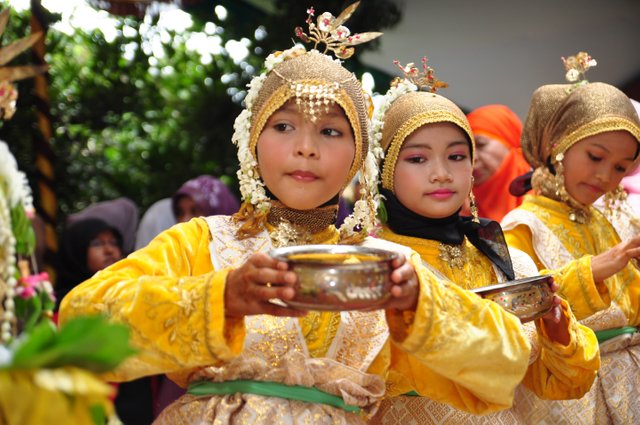 ---
Ranub The ability to dance accompanied by a single musical instrument is usually [Single organ music], but the traditional music that is presented is certainly.
Ranub Kemampuan menari dengan diiringi oleh alat musik tunggal biasanya [Musik organ tunggal], tetapi musik tradisional yang disajikan tentu saja.
The photos are some moments of traditional little dancers that I managed to capture at one of the traditional wedding receptions in my area. Ranup Lampuan dance is one of the mandatory dances when traditional marriages are held rapidly.
Foto-foto itu adalah beberapa momen dari penari kecil tradisional yang berhasil saya abadikan di salah satu resepsi pernikahan tradisional di daerah saya. Tarian Ranup Lampuan adalah salah satu tarian wajib ketika pernikahan tradisional diadakan sesaat pengantin tiba bersama iring-iringannya.
---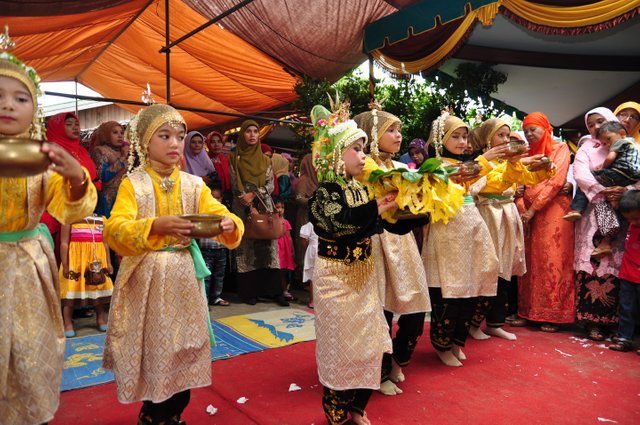 ---
You can also watch footage of the Ranup Lampuan dance performed by Little Dancers at a wedding party below which I managed to get on the Youtube site.
Anda juga dapat menonton cuplikan tari Ranup Lampuan yang ditampilkan oleh penari Cilik disebuah pesta perkawinan di bawah ini yang berhasil saya dapatkan di situs Youtube.