The Joy of Communal Cooking
Ever tasted Nigerian party jollof rice? No? I'll tell you something about it in a bit.
In Nigeria, despite the lingering inflation and high cost of living that seems to get higher and costlier everyday (I was beyond shocked when I went to the market this morning), Saturdays are days we look forward to with expectations. Reason being it's a convenient time for lovebirds to tie the marital knot and host their guests.
I'll look at this topic from the point of view of a guest. As a guest, you may not really be interested in the affairs of the couple. What would matter more is how good the "Item 7" would be. Item 7 is a word we coined for foods and drinks at occasions.
For the women folk, we love to come together and do what we call communal cooking. Actually, my mom participates in this communal cooking at almost every occasion she attends. This only happens if the couple does not hire a caterer to do the cooking.
The women would come together in a meeting, decide those who would go shopping for all the ingredients needed and soon as they return, it's all hands on deck.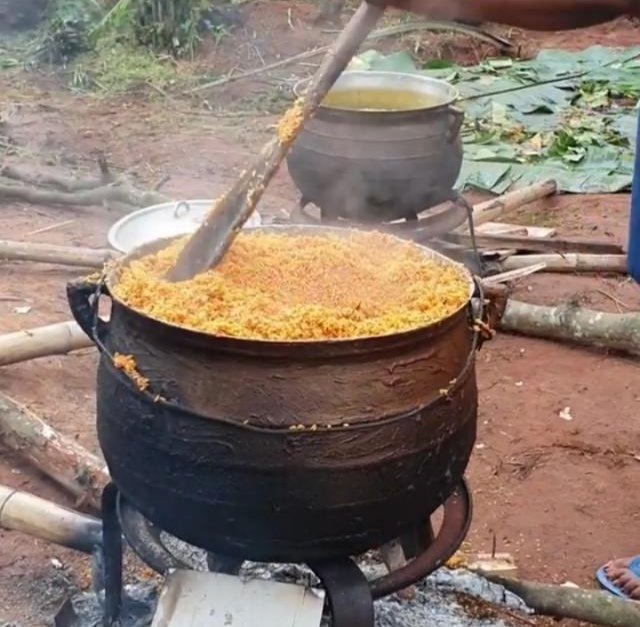 I attended a wedding a while back in Okene, Kogi state where these photos were taken. After dressing up for the church service, I strolled through the bride's house and then my nose perceived this sweet aroma of party jollof rice. I followed the aroma, lol, and saw these women behind the house, cooking special delicacies for the wedding guests.
You could see the joy on their faces as they cooked together. They shared interesting stories to make themselves laugh while cooking.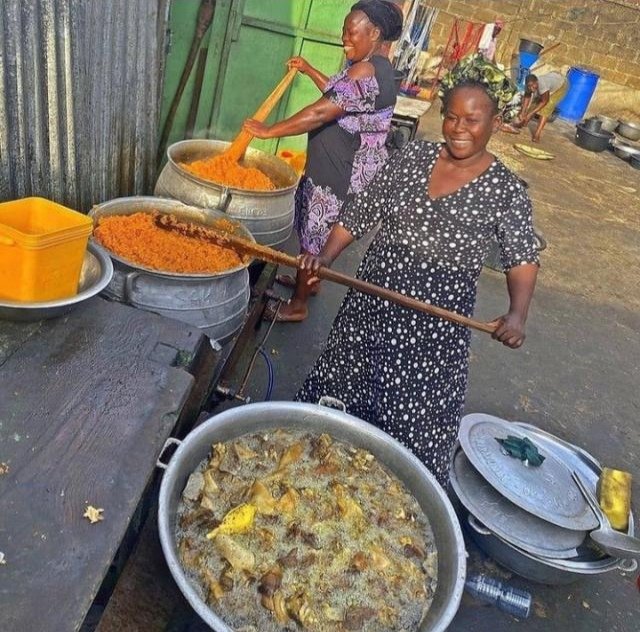 Usually, guests look forward to party jollof rice in almost all our parties. Have you heard that Nigerians make the best jollof rice in the world? LOL. I'd always wondered how this statement came to be or how true it is but there is an ongoing battle between Nigerian jollof rice and Ghanaian jollof rice.
I can't really say much about Ghanaian jollof rice because I have never tasted it but I know ours tastes good, especially when it's cooked communally. Seeing these women, their happy faces and joy they derive in cooking for a large number of people makes me appreciate their commitment not only to keep the couples happy and make sure their day is a success, but also to keep the guests satisfied.
Enjoying your weekend? How are the wedding delicacies in your country prepared?
Thank you for visiting my blog.
Images taken by me unless stated otherwise.
---
---