Ganesh Festival in Pune - The most important festival in South India
---
I was in Pune, the cultural capital of Maharashtra and thoroughly enjoyed this delightful festival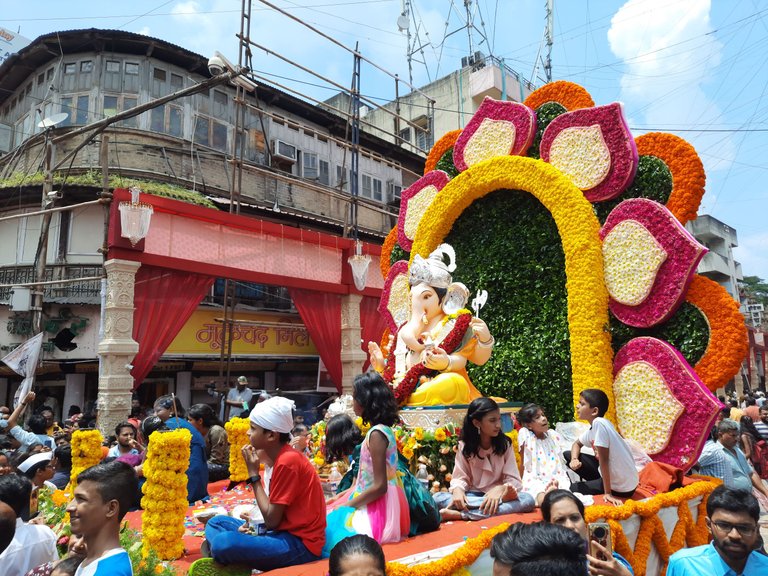 Ganesh Chaturthi or Ganesha festival is the most delightful festival in South India. And the festival is the best time to enjoy in Pune. Fortunately I was in Pune this year for my office work, and I did enjoy the festival in fullest - for the entire day, I was at their most happening place. Its impossible that you will find anyone who is not talking about this festival during that time or celebrating it. So I did the preparation the earlier day, with information from my friends in office - READY to be at Laxmi Road and Dagdusheth Ganpati, by 11 am, and travel in an auto and then walk, as roads are closed.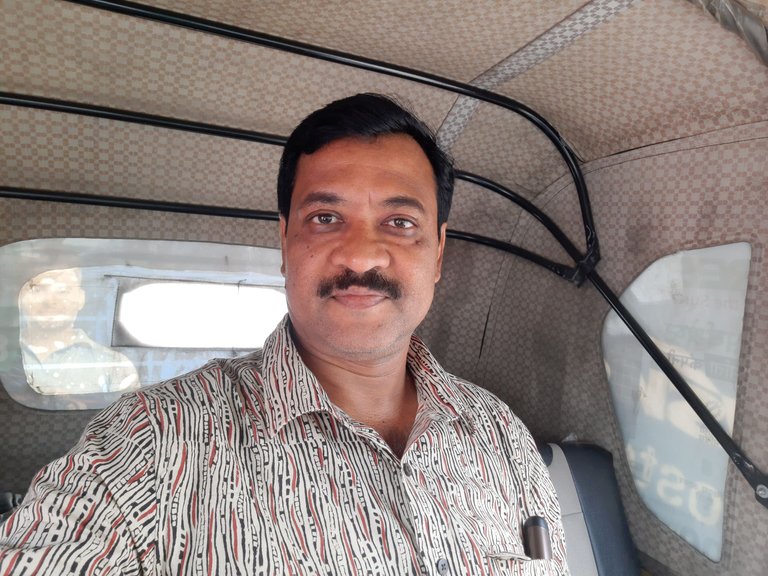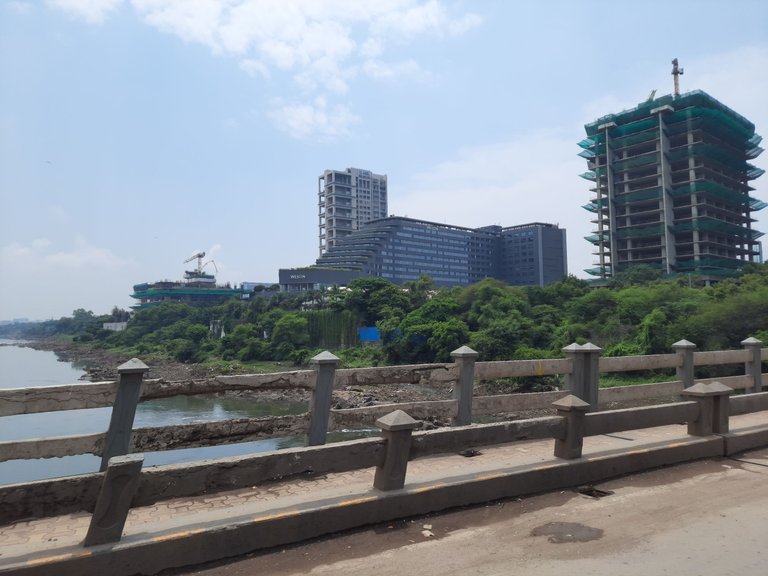 As soon as I reached the area, that is much before Laxmi Road , I could sense the feelings of celebration and had to get off the auto and walk down the road.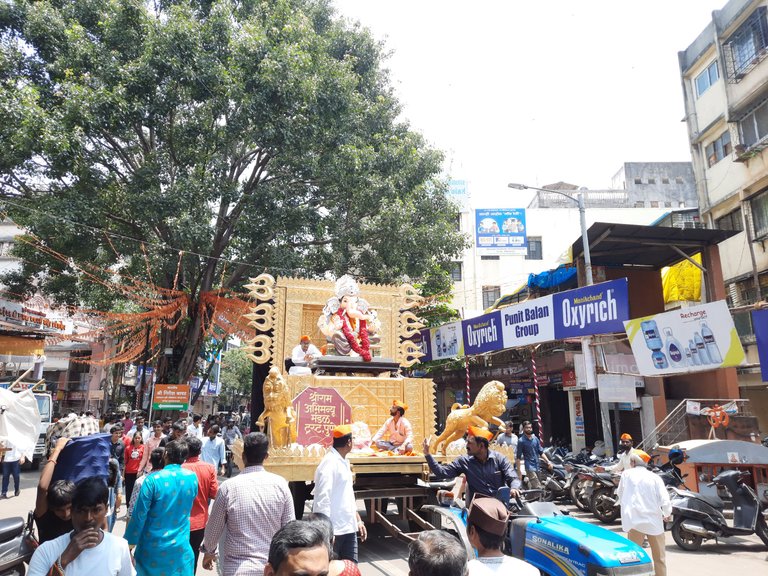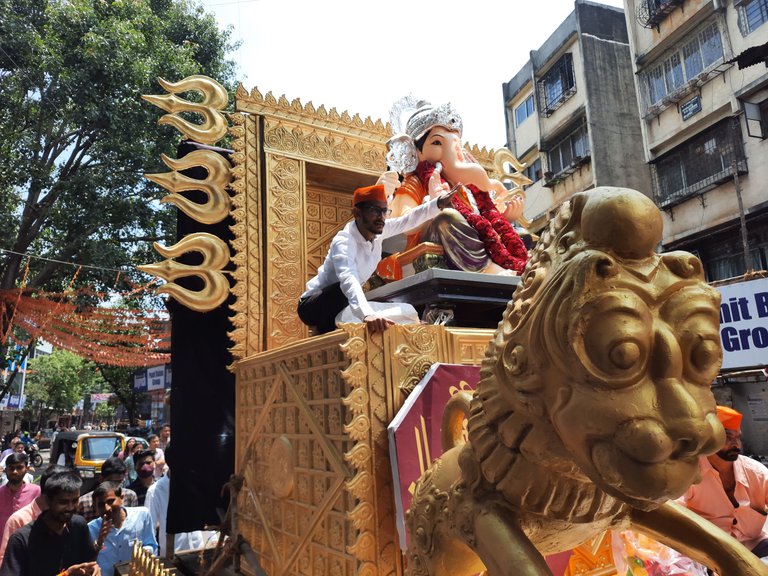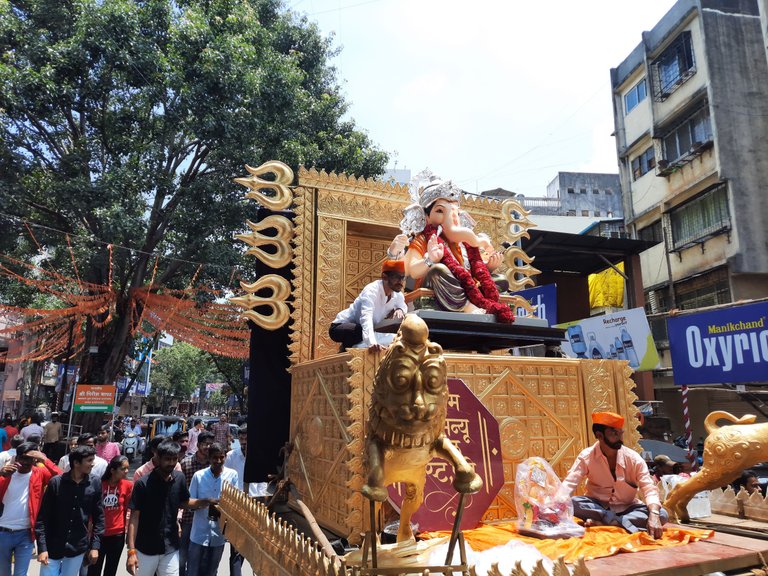 But then some loud sound attracted me on another pandal - lots of people playing big drums. So I could not resist walking there and spend a good time enjoying their effort and spirit. This is the first place in the video.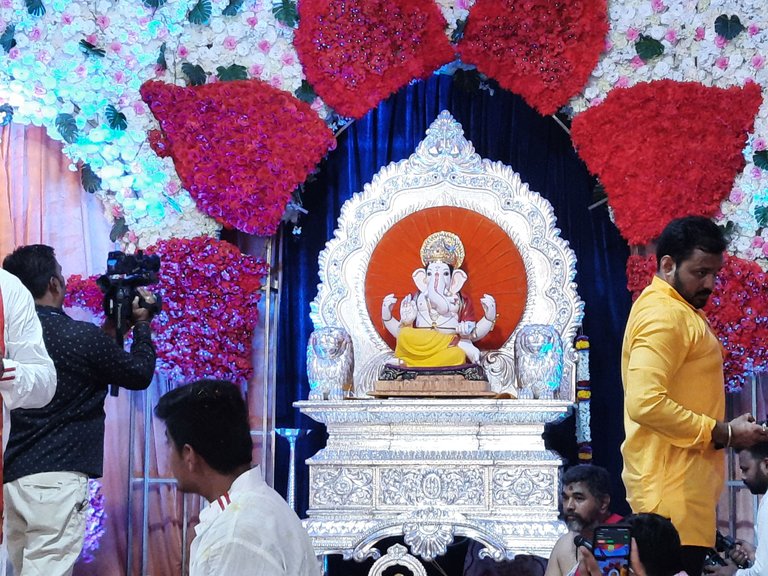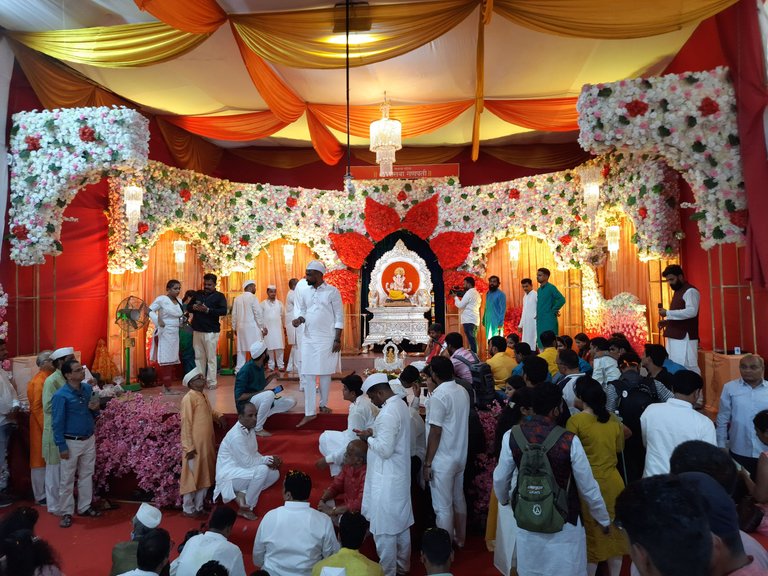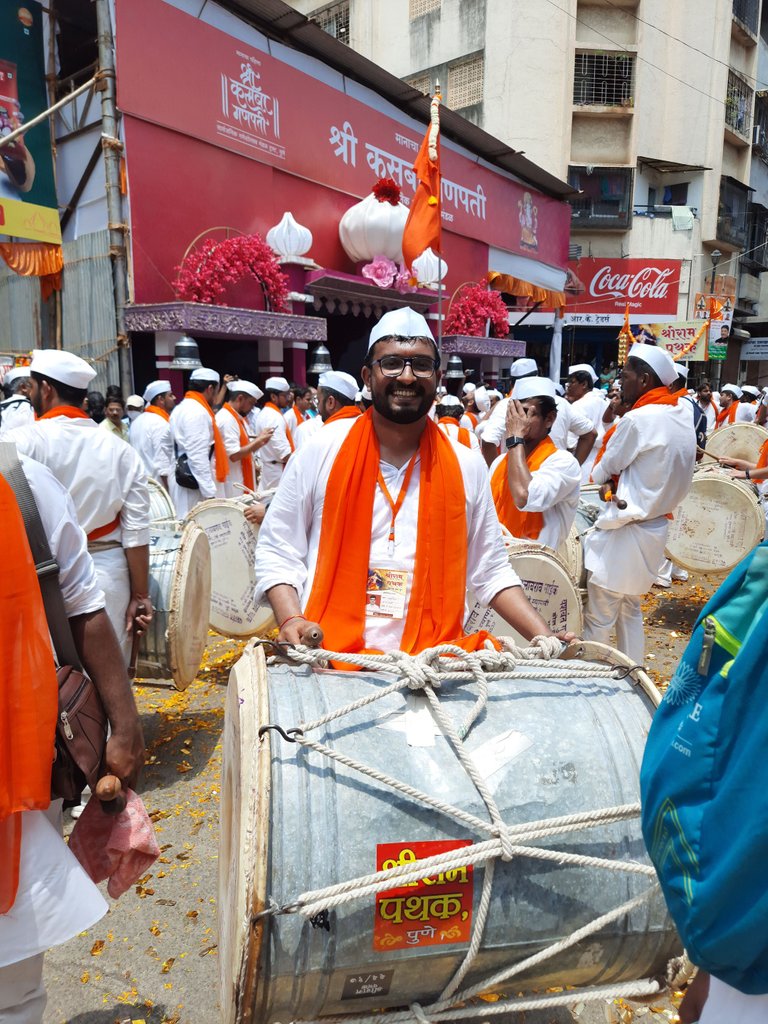 I am sure, you get how people celebrate this festival in a grand way in Pune. This is known as Dhol-Tasha (a form of group dance celebrating festivals in a disciplined & musical way). Out of curiosity, I talked to Mr Anish, and came to know that they start practicing this couple of months before the actual festival to get ready for the charitable work on the mega day. And there are thousands of such young devotees across the state, who come to the city to be part of this grand celebration. Look at their skills, and patience - its definitely not possible to play this for hours without practice and dedication.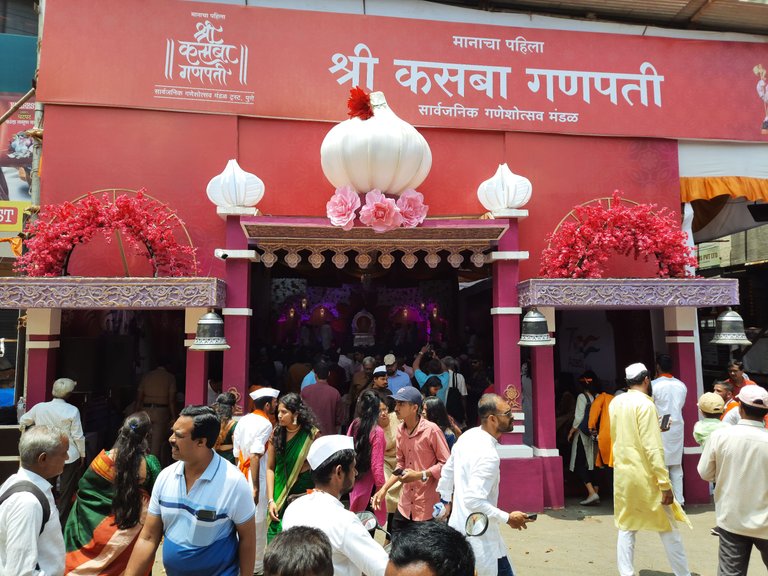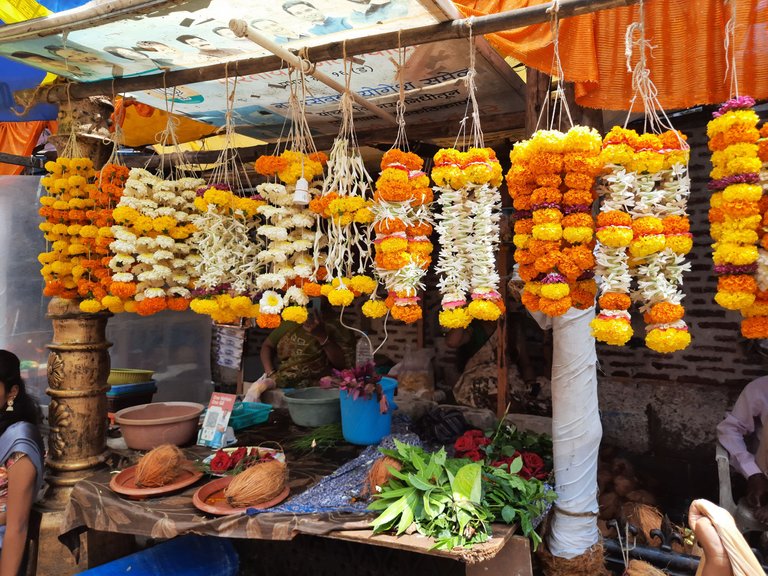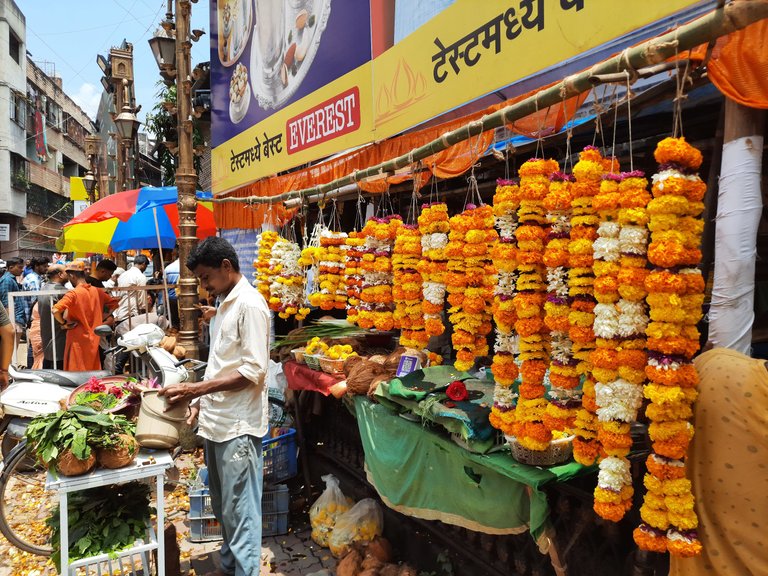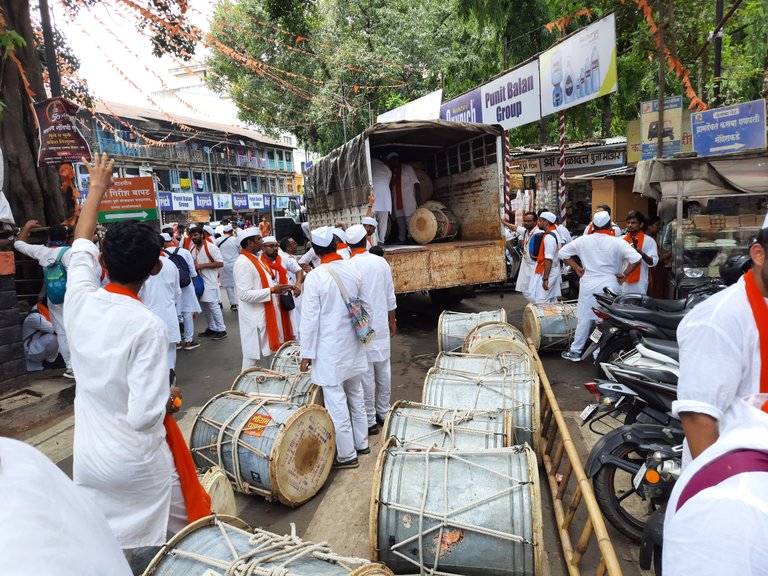 As they moved out, so as I towards the Laxmi Road, where the grand celebration happens, the center of attraction being the Dagdu Sheth Ganpati. All the pandals come in a procession through this road where people gather and enjoy the most beautiful festival in Pune city.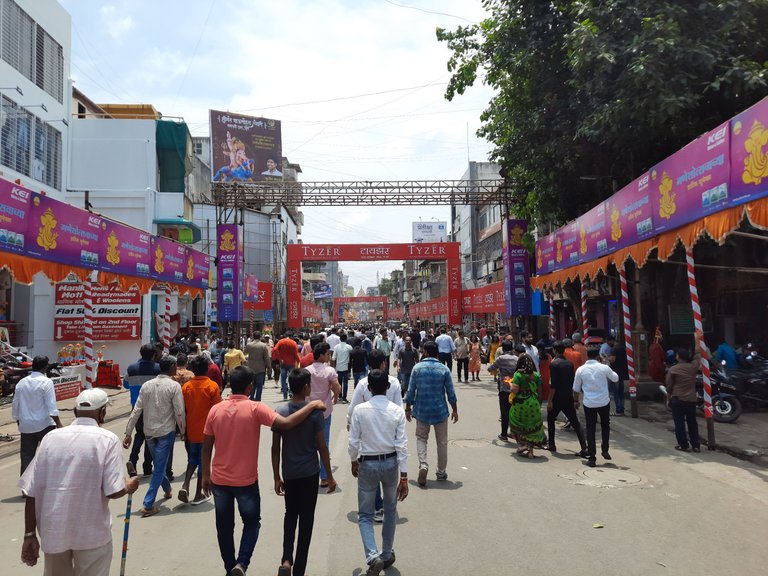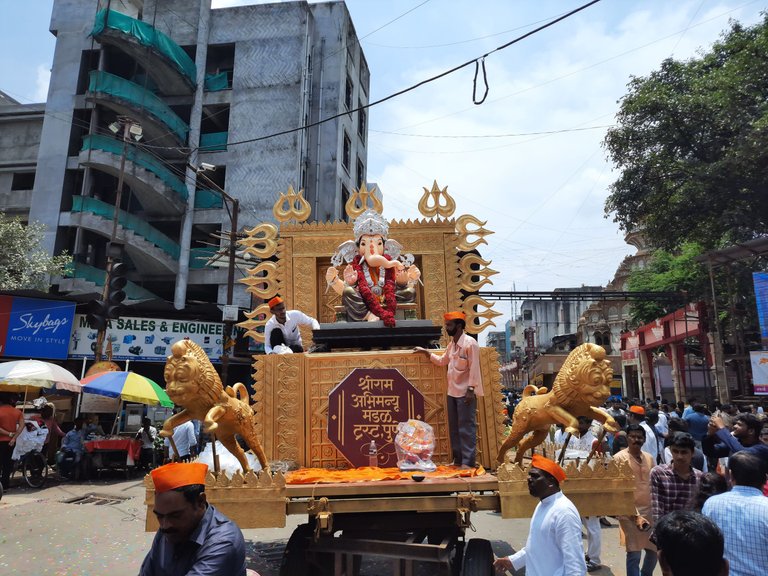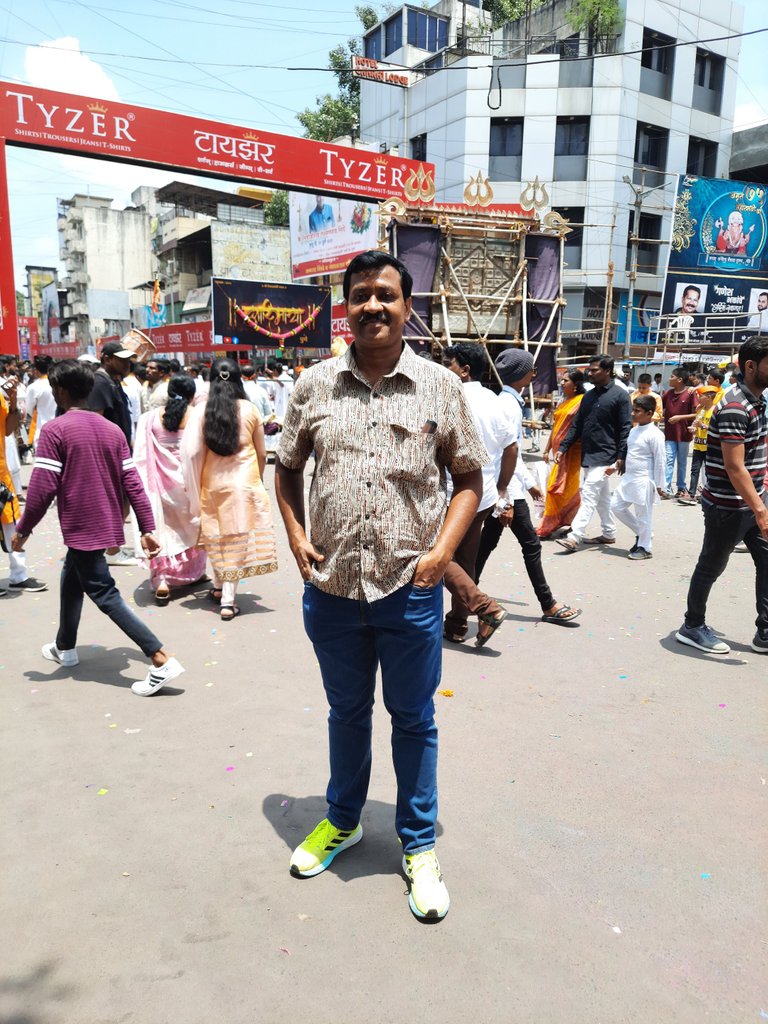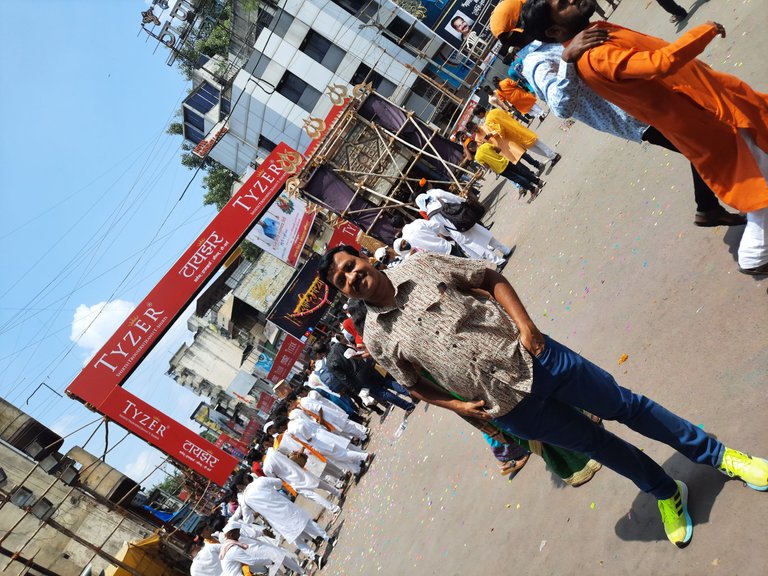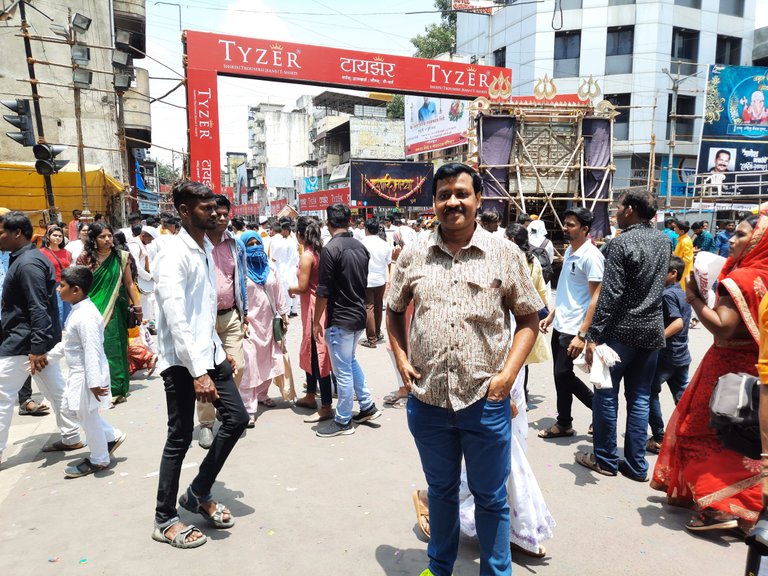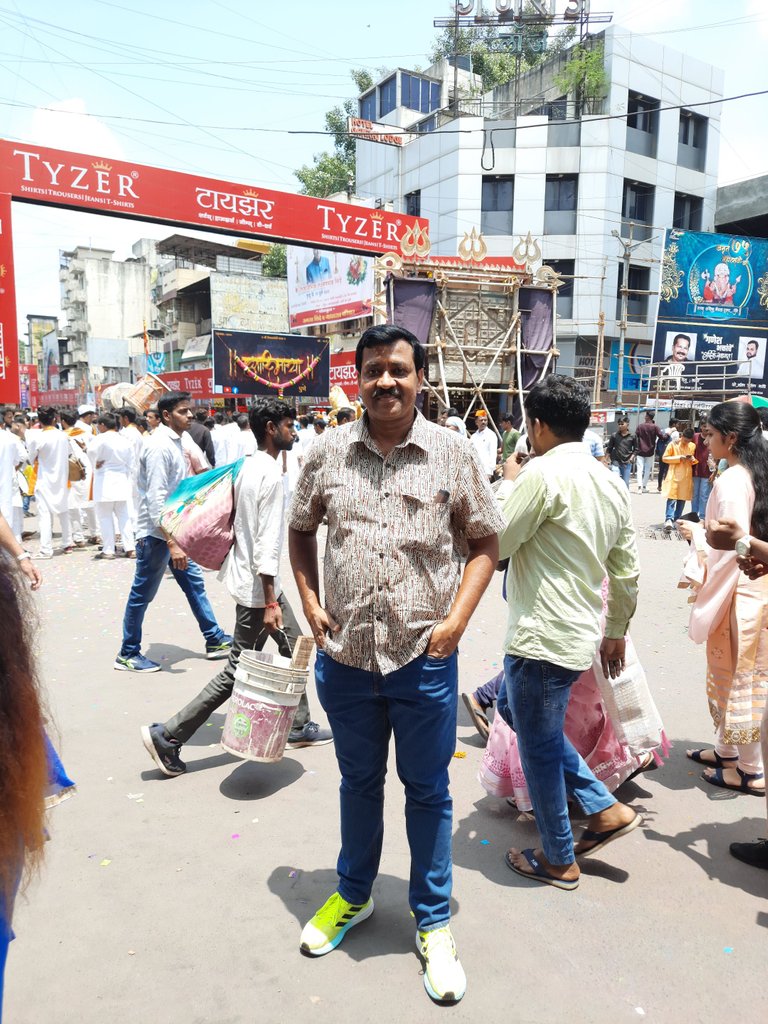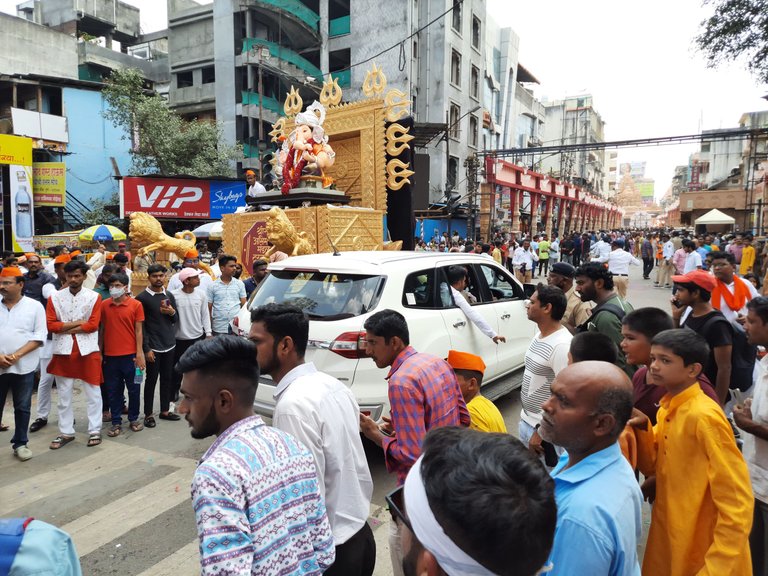 Some high profile political leader came to inaugurate the festival - only then you can have a vehicle driven in such crowd.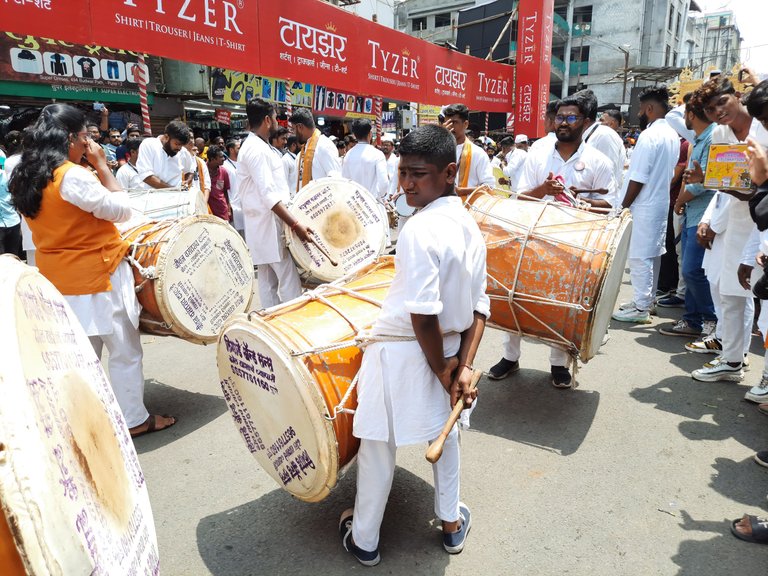 The boy was not big enough, but not small as well to handle that drum.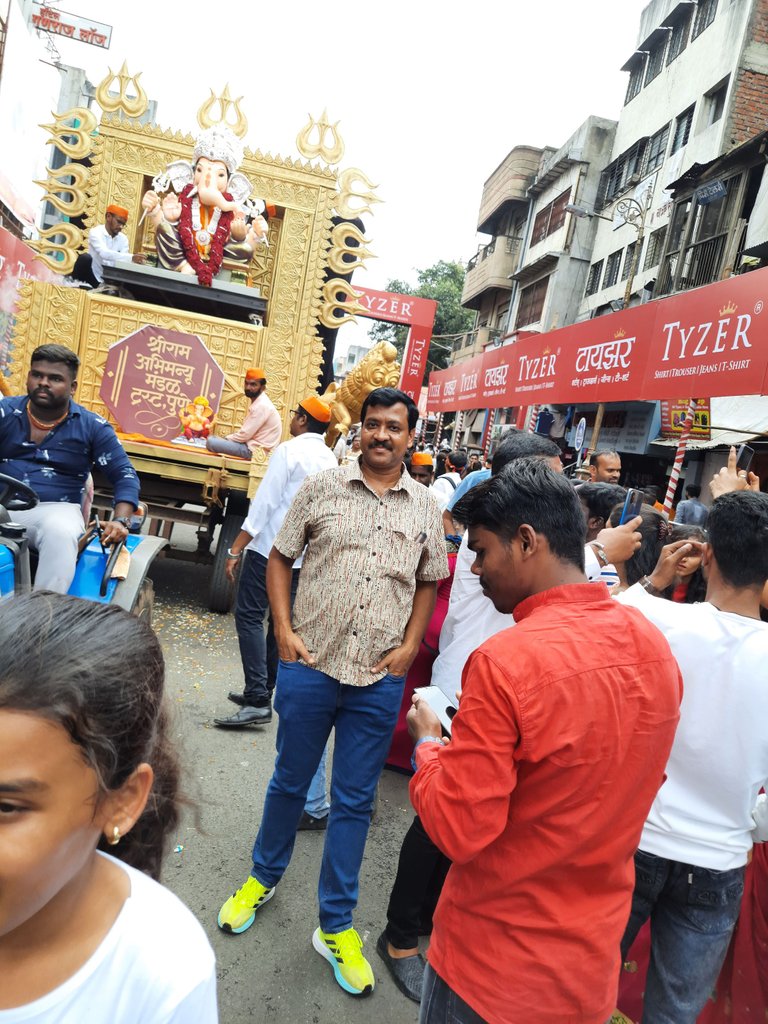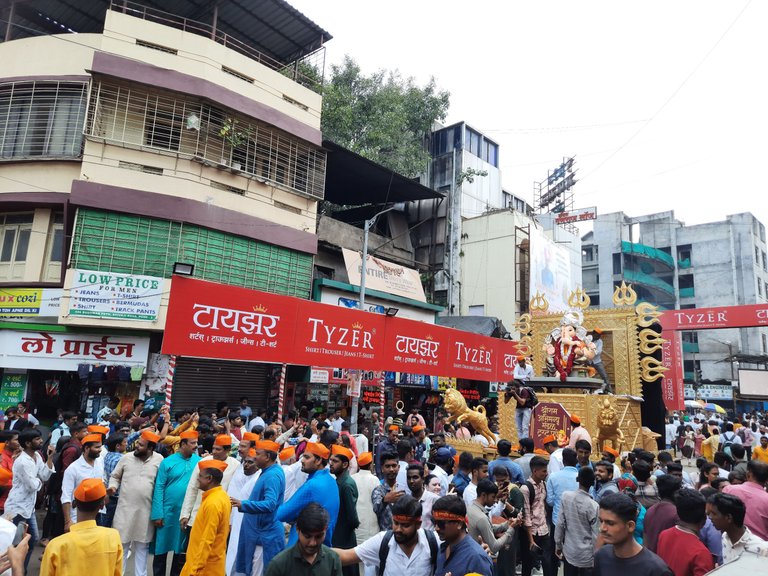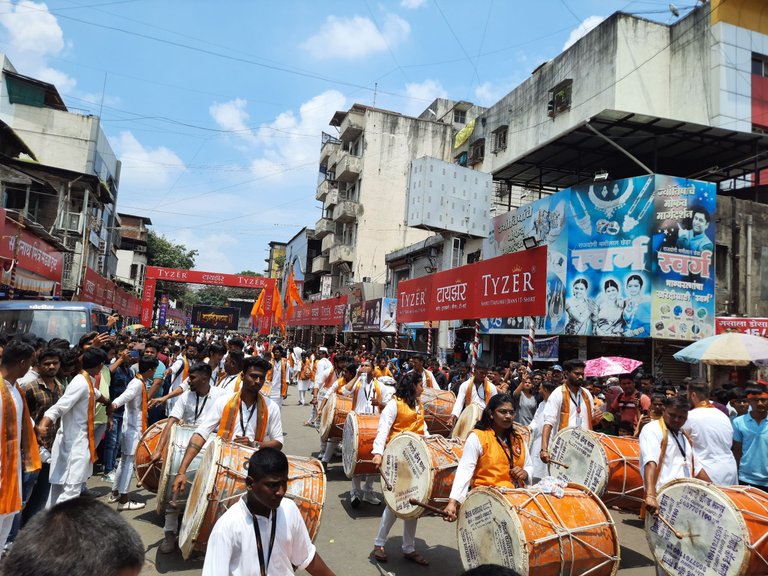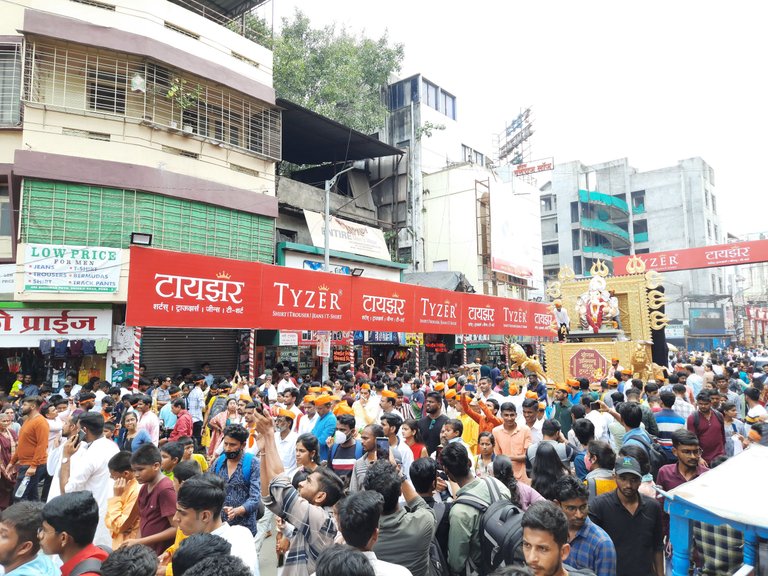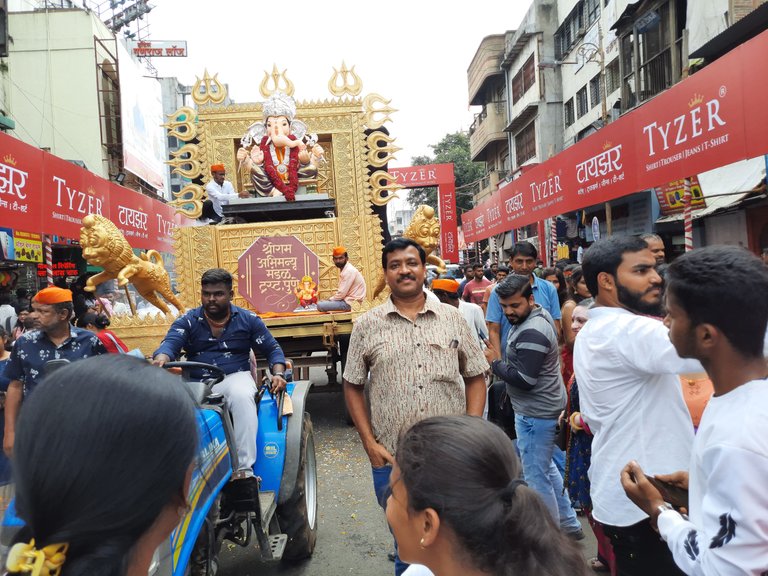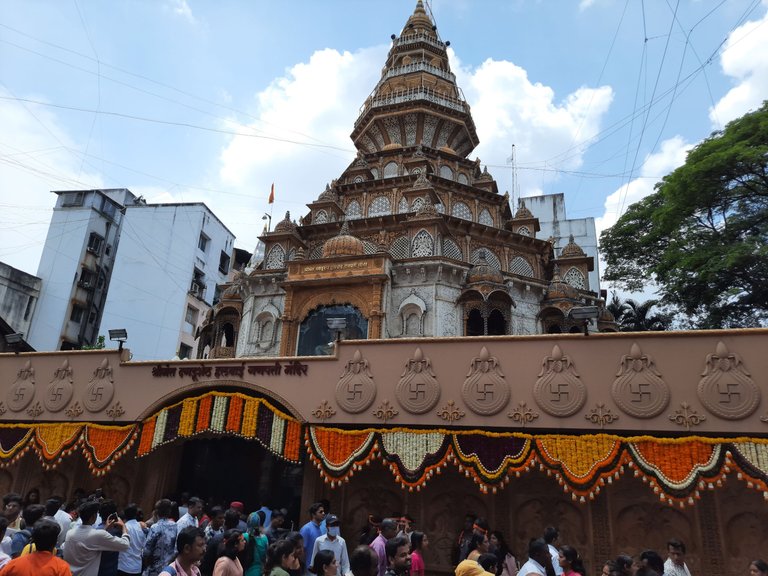 As I walked, I reached the Dagdu Sheth Ganpati Temple, this is the permanent temple and has got quite a bit of very interesting history and facts, which I will present in my next post ( yes, I had to split, because of the 5GB limit on video), but until then enjoy the festival and fun. It's one of a kind experience to enjoy the carnival-like procession that brings people together, making it one of the most popular festivals.
And are you watching Hivefest ? It was nice to watch it live stream, it was so much fun.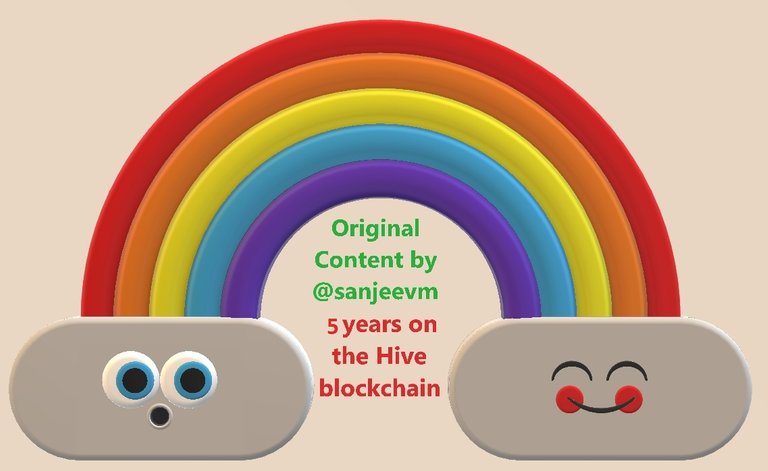 copyrights @sanjeevm - content created uniquely with passion for #HIVE platform — NOT posted anywhere else! #HIVE is my only social diary - my blog is my life.
---
▶️ 3Speak
---
---