The Reds of May... and some
I seem to be collecting (or posting them) sunset scenes by the month... by month. Unintentionally, but it happened that way. In reality, whenever an interesting scene pops up, I shoot it!
Almost always the same ol' view, but scenes are always different, albeit upto Mother Nature, at her whims and fancies! ...where her brush strokes take us!!
Then they get filed into folders (that get forgotten...) and then retrieved when I feel I want/ought to post something. I must admit sunset scenes or golden hour photos are easiest for me as fortunately, I own a 'magic' window! First class first row seats at my front window! What more could I ask for...
Posting for Sunday #goldenhourphotography day (errr.... I might have missed a day)
---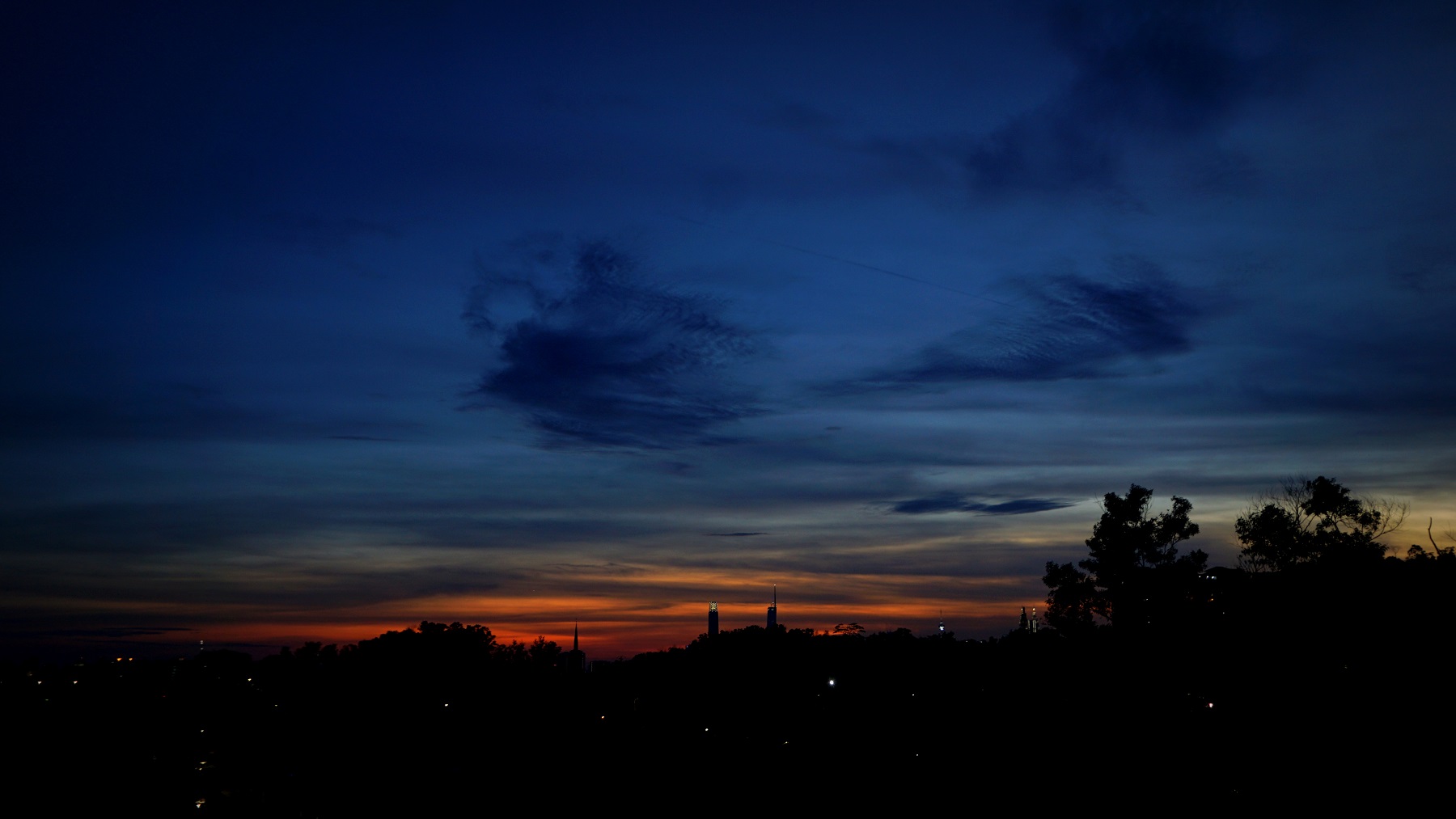 6th May ~ 7:42pm
Let's start it dark... lovely deep deep blues and some orangey reds to highlight the horizon - slim streak but serves as a backing to the city skyline...
---

10th May ~ 7:41pm
Orange, gold, pale blue... as a backdrop to these tree tops... The monkeys and birds' favourite perches! None here tonight though... To the left are the Petronas Twin Towers and the KL Tower, starting to light up
---

12th May ~ 7:26pm
Do we have a fire-breathing dragon in the the house tonight?
Certainly looks it! 🔥🐉
---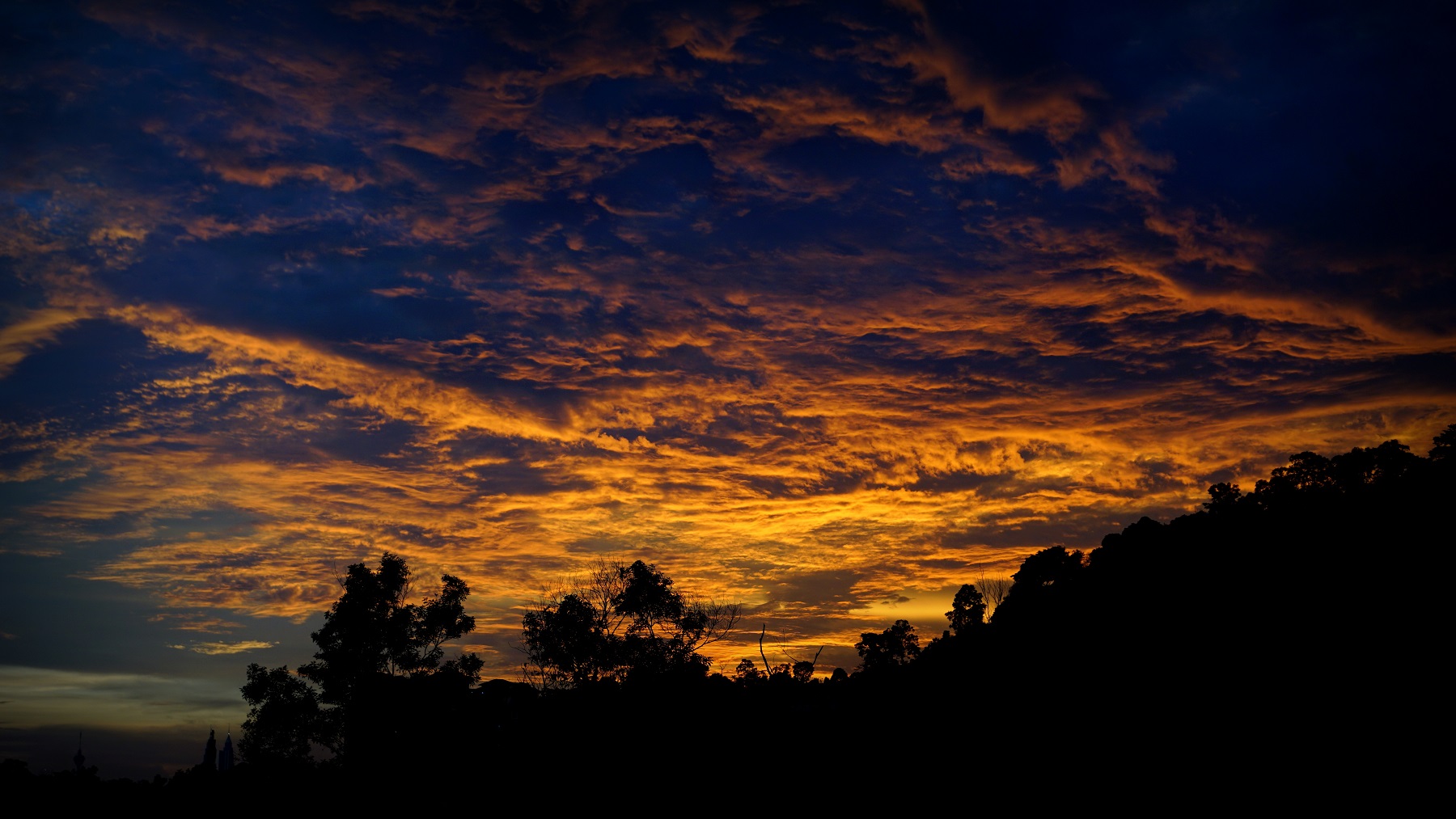 12th May ~ 7:29pm
Fire dissipates, dragon flies away...
Blue curtains fall...
---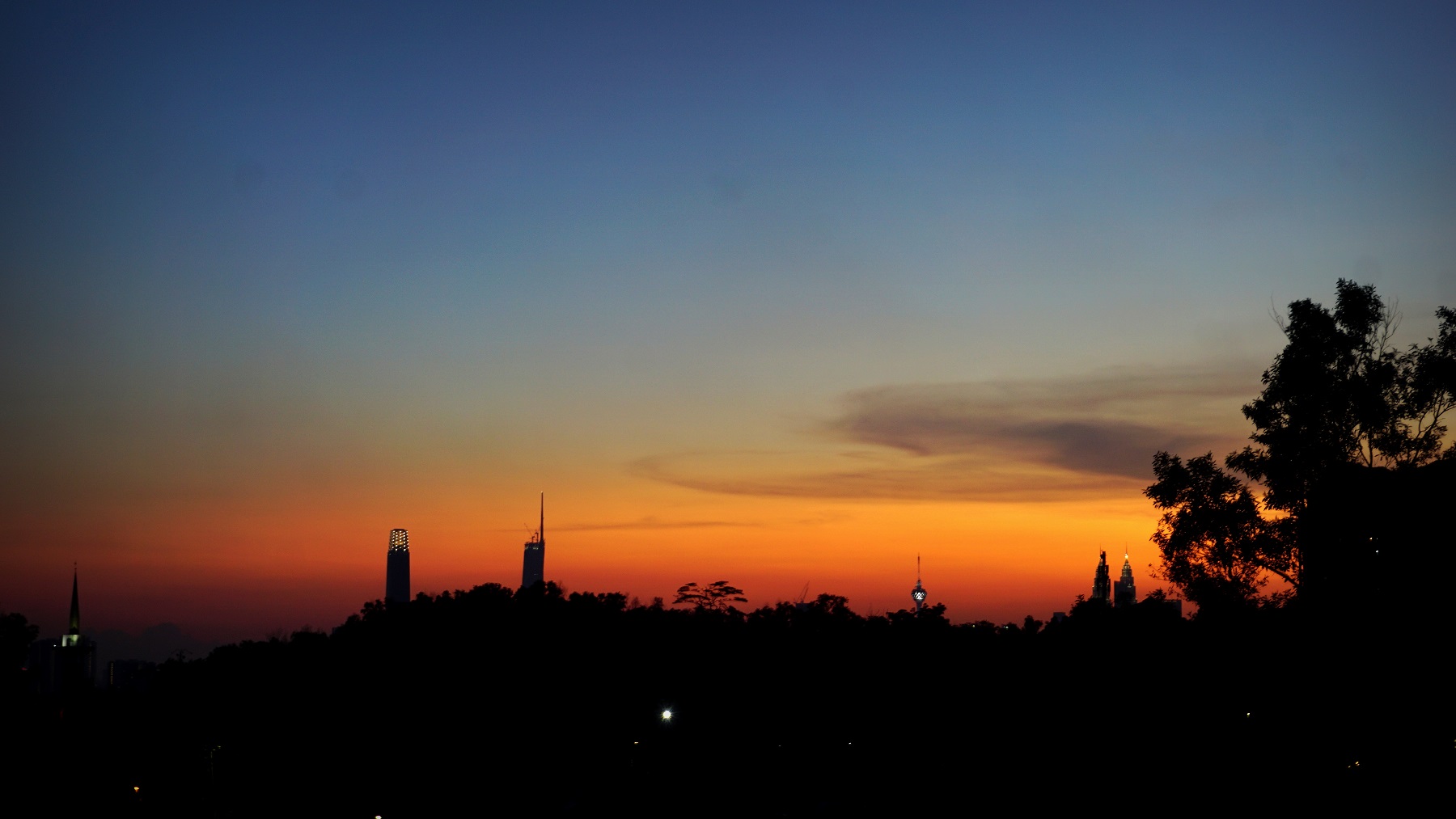 20th May ~ 7:44pm
Calm cool evening, although the orange and red belies it
My favourite colours of evening!
---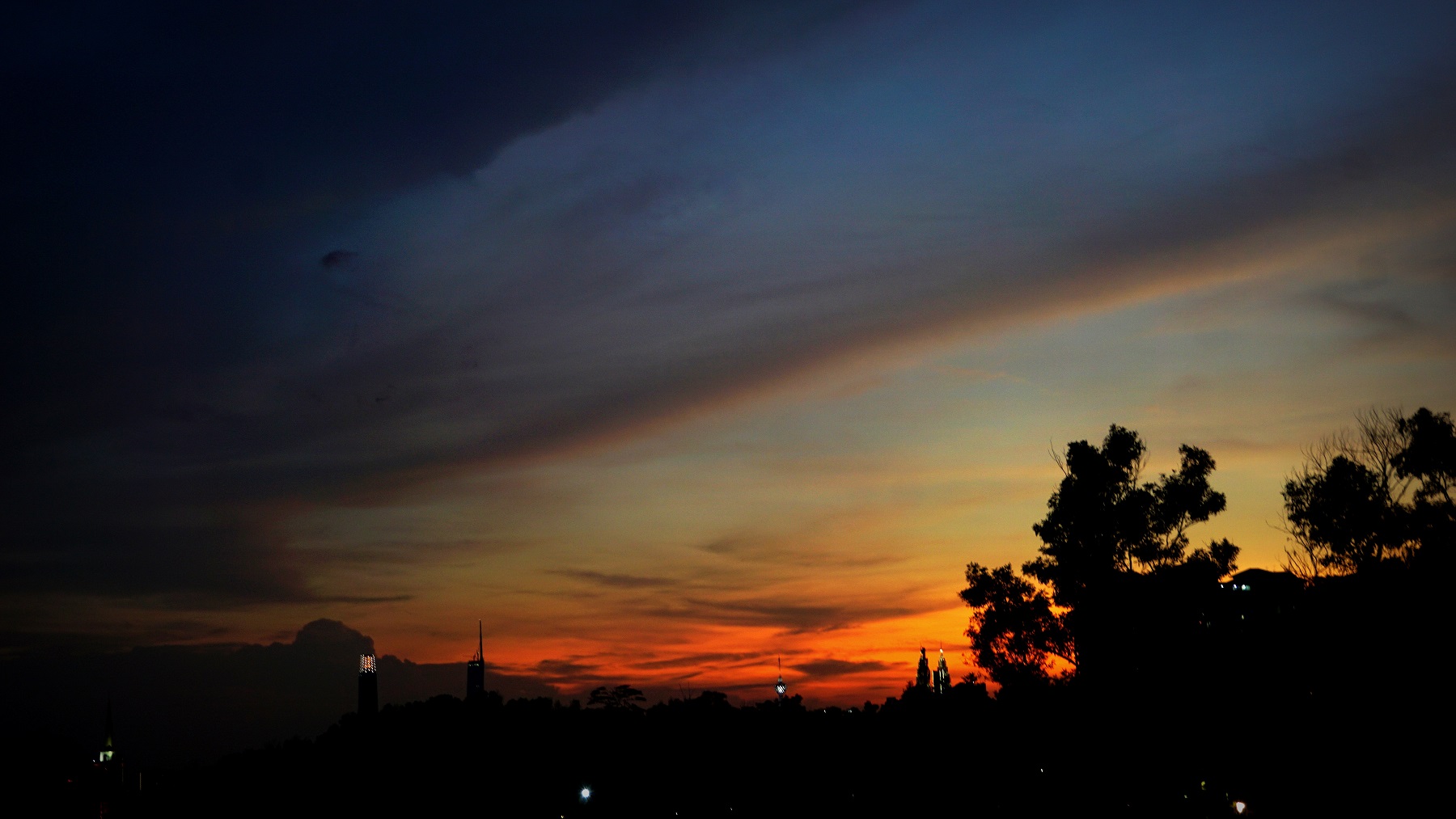 22nd May ~ 7:46pm
I thought the cloud formation looked impressive... somehow it doesn't seem as 'wow' here now... 🤨
---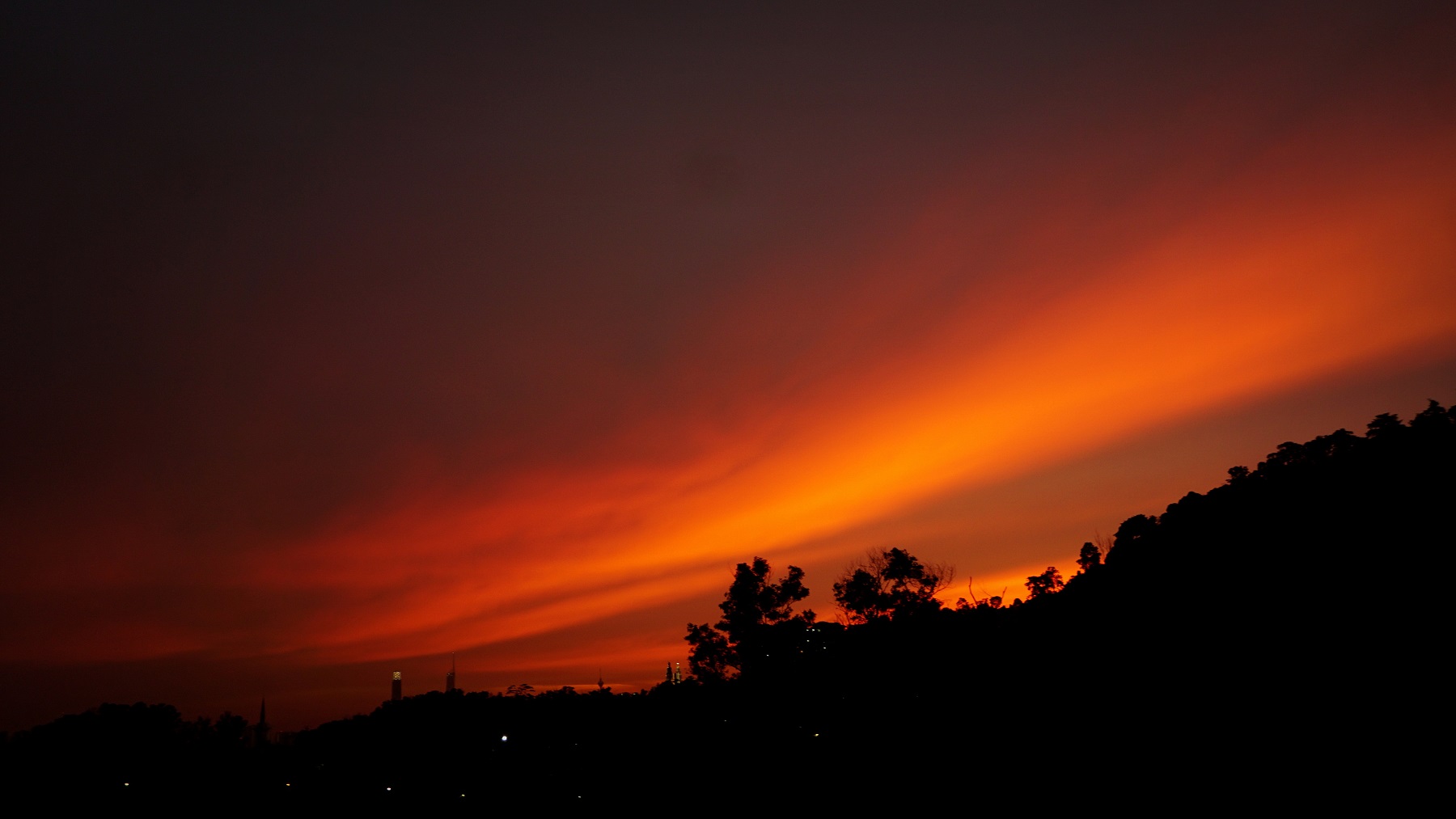 Captured with SONY A5100 | ©images & text my own
23rd May ~ 7:34pm
Just reds... smooth as silken scarves fluttering across the skies
But just reds!
---
---
---