Everything started with the announcements of the world's smallest FF camera… and then someone remember to mention Sigma FP…


We missed presentation of Sony a7S III made on July 28th, not because it was a bad camera. On the contrary, it is extremely well made VIDEO camera with a bit of savage price at $3499 and 12Mpix only… which is not bad but isn't a photographer's dream also. And the rumors were already ripe for a 'fantastic new compact FF' out of Sony in September. Here it is in front of us… virtually in front of us: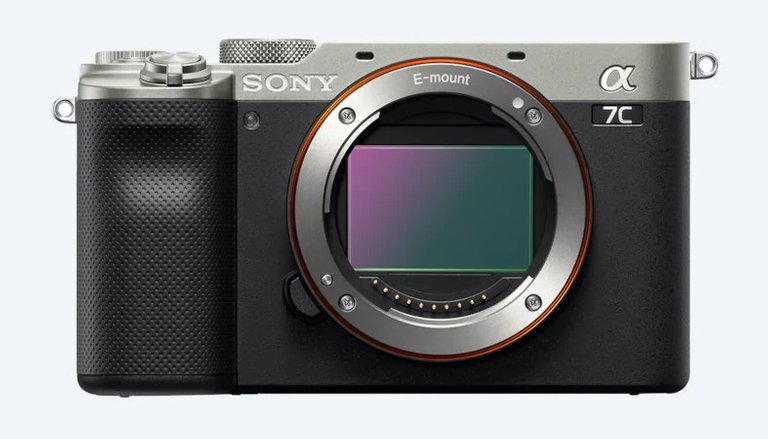 Source: Sony
Duration: 4:15
Looks like very much a fat a6600, right? That is really nice, but the the world's smallest FF camera still stays Sigma FP, as you can see at the short comparison table:
| FF | Sony a7C | Sigma FP |
| --- | --- | --- |
| Sensor | BSI-CMOS | BSI-CMOS |
| Max Res. | 6000x4000 | 6000x4000 |
| ISO | 100-51200 (extends to 50-204800) | 100-25600 (expands to 6-102400) |
| Lens mount | E-mount | Leica L |
| Viewfinder | Yes | No |
| Dimensions | 124x71x59 mm | 113x70x45 mm |
| Weight | 509 g | 422 g (inc. batt) |
| Price (body) | $1799 | $1799 |


Despite the similar looks, a7C is much different beast.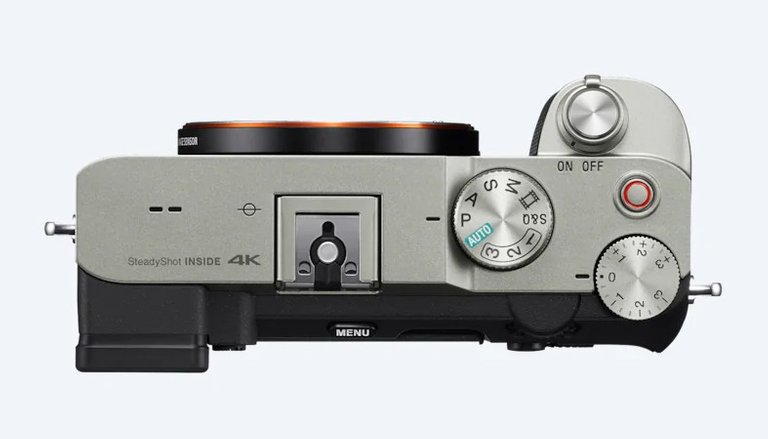 Source: Sony
In the realm of FF rangefinder styled cameras, so far we only had savagely overpriced (yeah, I repeat myself) Leica – a true rangefinder. Market success show that people liked very much Fujifilm X-Pro, X100 and X-E series, because of Leica-like controls, but those were, unfortunately, APS-C cameras. Could this be Sony's attack at FujiFilm, then? Hardly. Sony will never remember to give you a nice, simple controls, which they have inherited from Minolta, they've bought in 2006. The same brilliantly simple user interface from analog Minolta XD series, that was ingeniously implemented by Fujifilm. No, they will never do it. Obviously a corporate decision is to stick to the 'idiot friendly automatic controls' and discouraging any kind of manual control via 'all-day fun digging through the user interface'. Don't try to be creative. Let the camera think instead of you and turn over your pockets… and your credit cards. They think the fantastic AF is enough for all of you. Even the noble control freaks among you. Well, it isn't!
Could this be a perfect street FF camera? It might be, but we'll wait for the tests, since Sony will not send one to your @lighteye to test it at the most interesting place in the whole Universum – a Flea Market! Or in some attractive caves! Or at football tournaments!
Could this be a perfect vlogging camera? If you are an orthodox vlogger you should ask Kasey Stern from Camera Conspiracies as soon as he got his hands on it… with a bit of preview opinion. Unless Canon criple hammer gets him first.
But I digress. Let's return to the old… new Sony a7C. Here are some more comparison of the new camera within the family…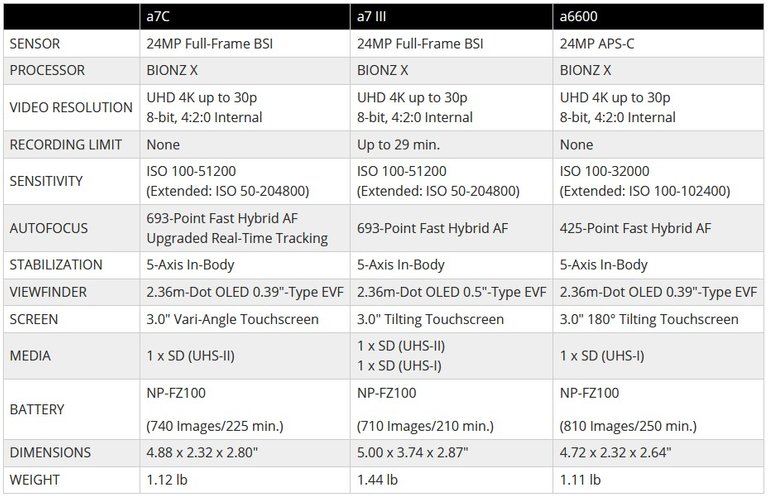 Source: BHPhotoVideo
…and in direct clash with the closest competitors:
Source: dPreview


Too bad Nikon Z5 isn't in this table. Yes, the clash with Nikon Z5 at $1400 might be too much competition for a7C. Especially if we see so called 'kit lens'…
Kit Lens
Forget it. This thing (marked as FE 28-60mm f/4-5.6) which Sony attempts to cheat you buy with a body as a kit for $400 more (or $500 separately!?!), can only be needed by a desperate zombie… newbie.
Source: Sony
Not wide enough for vlogging, not fast enough for street or sport shooting, not long enough for portraits, not small enough to be pocketable, not googly enough for a bokeh to talk about, not cheap enough to throw it at the political opponent or a pesky rodent… Simply forget it and invest the same money in an excellent Samyang (Rokinon, Bowens) 35mm F1.8 autofocus lens for Sony E-mount. Or in an equally compact normal Samyang's 45mm F1.8 autofocus lens for only $329. Or a fantastic Samyang AF 18mm f/2.8 FE Lens for Sony E ($300), to which you can add very cheap manual Russian Helios-44 58mm f/2 for portraits (don't forget it's a Zeiss Biotar formula), and you will be far better off with creative choices at the lower price than with that thing called 'kit lens' for some reasons.
If you have a penchant for portraits and a bit more fiat, you can get an excellent Sigma 85 f/1.4 DG DN Art lens ($1200) which makes with a7C the second best 85mm portrait combination in Sony's system (behind A7R IV with the same lens and tied with A9), tied second in Pana/Leica L mount Lumix S system, and third overall…
OK, I know you will ask:
Well, for that price ($1800 + $1200) no one, but if the price would not be an issue, best 85mm portrait combination at the current date would be Canon R5 ($3899) with Canon RF 85mm f/1.2L USM Lens ($2599) And still almost $2000 short of Leica M10 body only…
But I digress again. Let's return to Sony a7C pros and cons:
Pros
Compact body
Best AF from Sony
Excellent photo quality
Fantastic battery (shared with A7III and a6600) life
Fully articulated touchscreen that does rotate freely even if you stick microphone and headphones at the same time!
No record limits for video – and no overheating! (hear that, Canon?)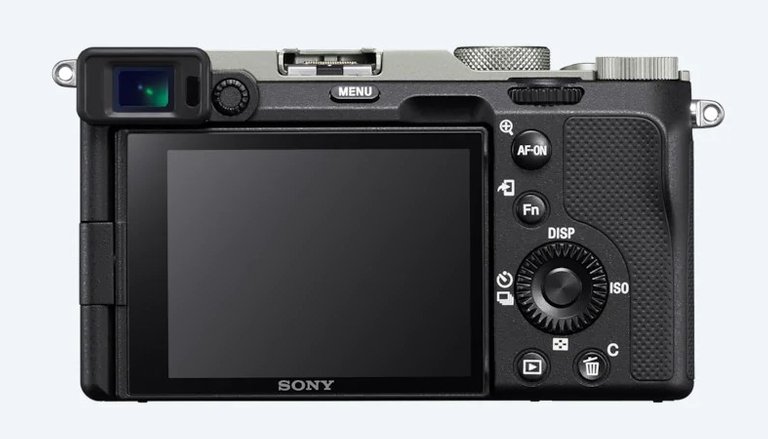 Source: Sony
Cons
Toy viewfinder
No joystick
Poor handling with a traditionally ridiculous menus
IBIS not so good as in A7III (use gimbal)
8-bit video only (for those who care)
Still unacceptable level of rolling shutter in video
One card slot
Buffernig problems
Limited functionality of that fully articulated touchscreen
See the details in the excellent short presentation made by Gerald Outdone… Undone:
Duration: 16:20

Verdict
Don't get me wrong – at the first glance, your @lighteye likes this camera very much and is just $1300 far away of getting this voluptuous body. Still, patience is a virtue. First we will wait for the tests and hidden flaws. Then we'll wait to see the price after Fujifilm and Panasonic launch rumors on their hybrid cameras with global shutter and hopefully better AF. Then we will wait for Pentax to launch… No, better not wait for that one. Just wait for the price fall at the reasonable level. Until then, in this class you really do not have anything better…
* * *
Related posts: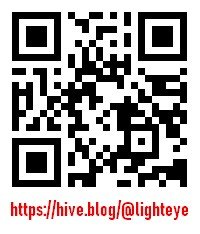 Check out ABRA and easily invest in 28 cryptocurrencies or BIT10, an index of the top cryptos. Use this link to sign up and get $25 in free bitcoin after your first Bank/Amex deposit, or 1.5% cash back when you exchange cryptos

1GZQG69sEKiMXKgGw9TcGcUCBoC4sC1ZYp