vintage tools
this post goes for Qurator's Monday Missions.
This week prompt was: "Old stuff"; exactly what I am obsessed with and -- more importantly - the stuff I have around me right now. I made a special trip to shoot things I can find at abandoned house at the neighbourhood to our village place. There are a lot of instruments and broken pieces scattered there. I did it 4 days ago, but sadly -- I am very restricted in terms of notebook access time and bandwidth connection -- I had no time to sort out and edit those pics, not saying about shaping them into a proper post. And I probably crossed the deadline to post for the challenge cause its actually 3:30 of Monday, as I am typing this intro... be it.
scissors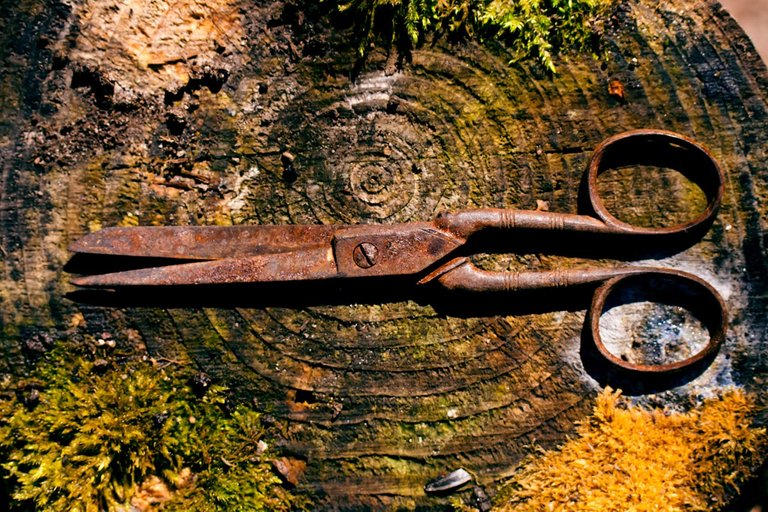 I've found this classic vintage scissors (actually, outdoors, not under the roof). It was a nice surprise for me cause I adored exactly this model for a long time and wanted to posess it. I am not exactly in the know when it dates from - 1950-es, 1960-es? or probably earlier.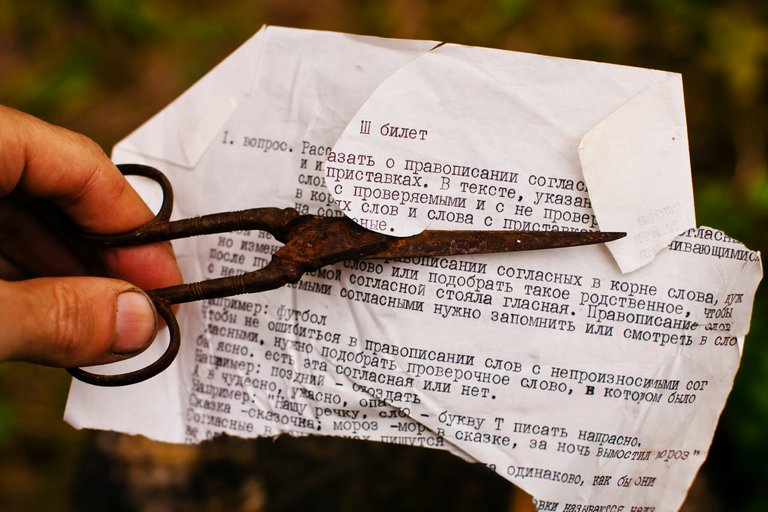 Ржавые, но не тупые и не безнадежны для реставрации и восстановления. Я собираюсь их смазать, возможно удалить ржавчину при помощи средства ВД-40; как я проверил (см. пруфпик) они отлично режут бумагу и ничуть не расхлябались, это удивительно но факт! Вот ведь раньше умели делать вещи... сейчас таких уже не делают...
They are rusty but not thick, and not hopeless for restoration. I'm going to grease them, the rust possibly could be removed with the help of VD-40; proofpic below: as I've checked they still cut paper perfectly and didn't loosen up, it's amazing but true! they knew how to do things before ... now they don't do things like that anymore.
---
medley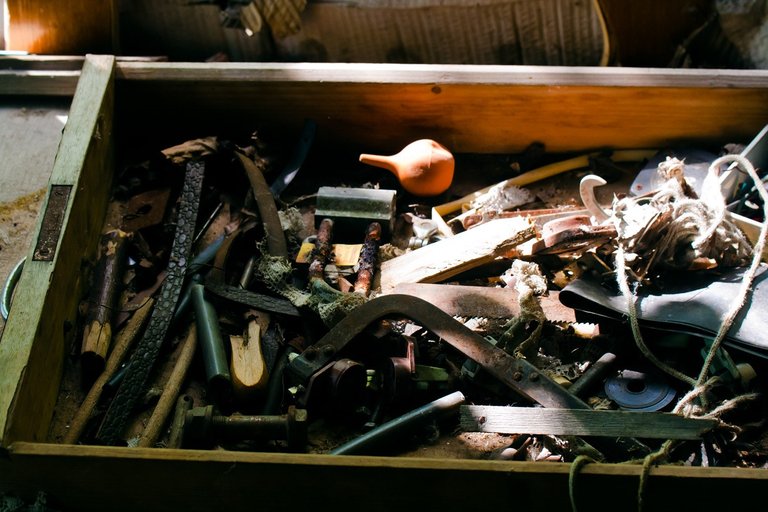 A medley of gear and rust in a wooden box... to give you an idea how this place looked like. Especially I loved the locks and a little rubber enema.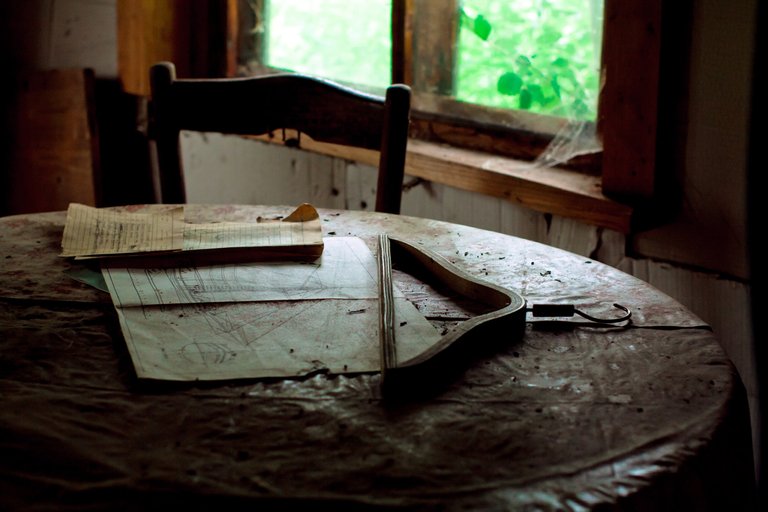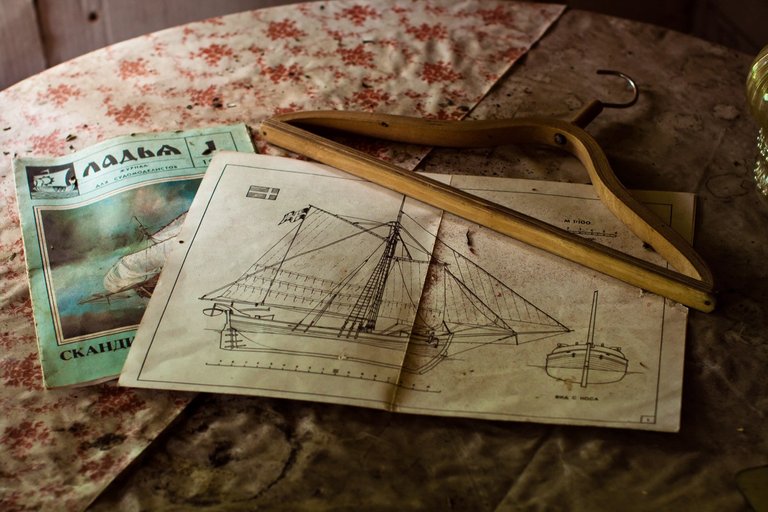 На кухонном столе лежит журнал для судомоделистов "Ладья", чья-то начатая и незавершенная работа...
There is a 'Ladya' -- magazine for ship modellers -- lying on the kitchen table, someone's started and unfinished job...
---
locks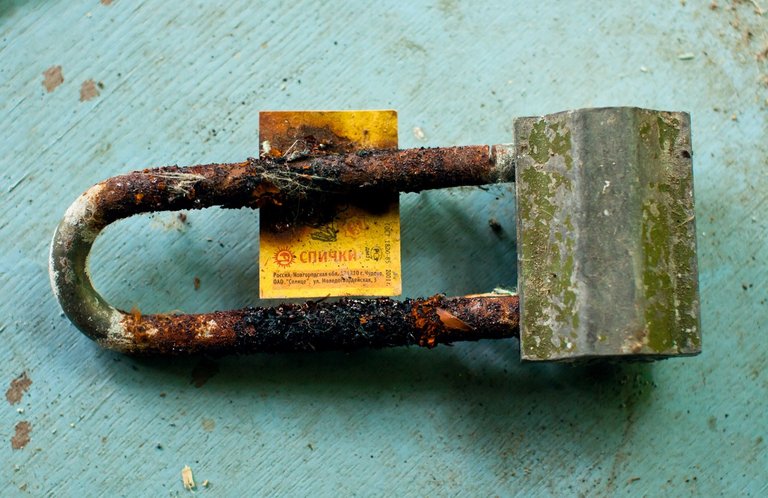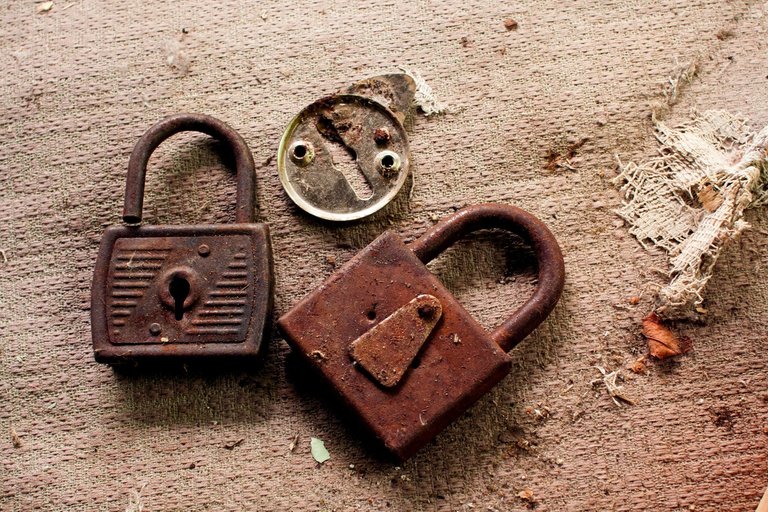 I've found sufficient amount of locks -- and no keys. I would love to find some vintage keys but probably someone have found them all a long before me... ;)
in the kitchen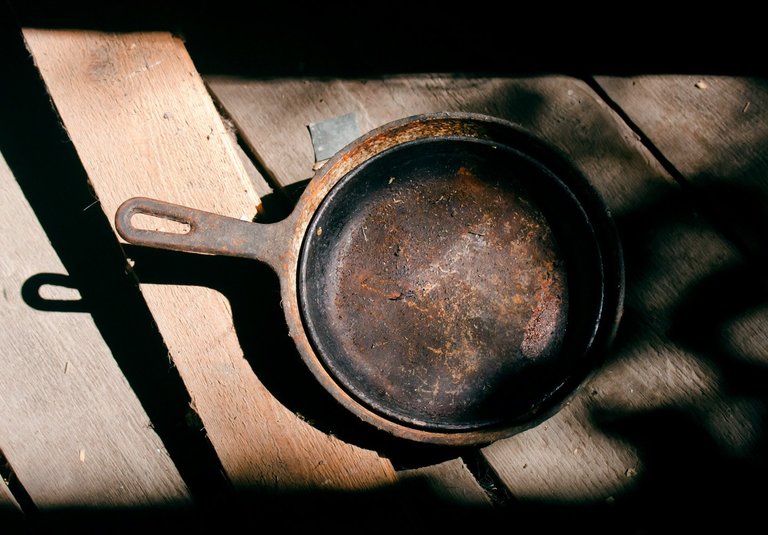 I discovered a few pans, two of them - cast iron pans - on the photo below, they look like new they could work perfectly for the next 100 years. I am considering of stealing them to give a new life, even though I have a good pan and dont need a new one... Damn, I'm so tempted, I love to give second life to old things..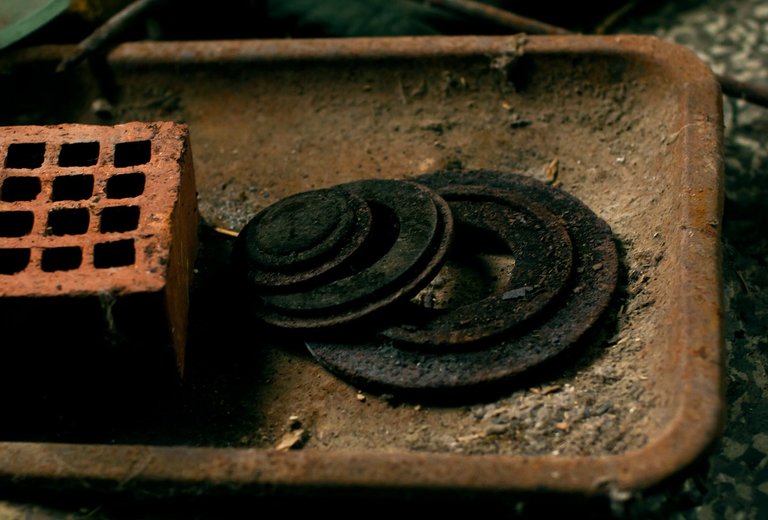 Those are not the tools, I figure out they are particles? fixtures? parts of a Russian oven (tho I didnt see one in that house).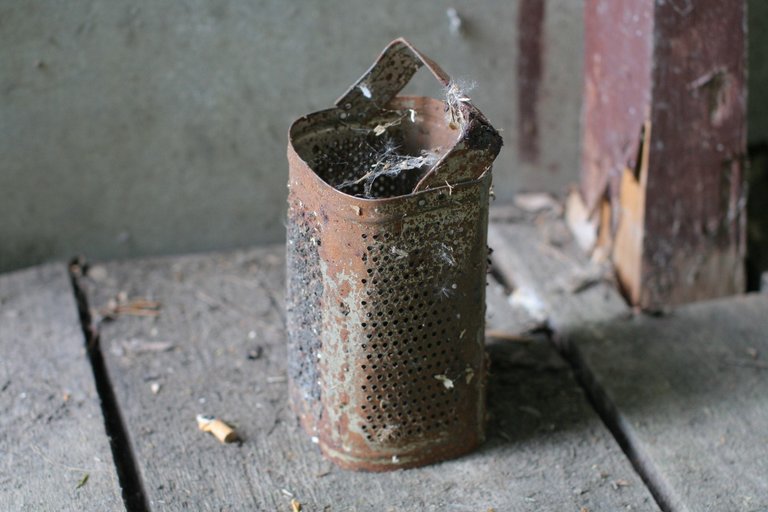 Kitchen grater is an indispensable tool in every household.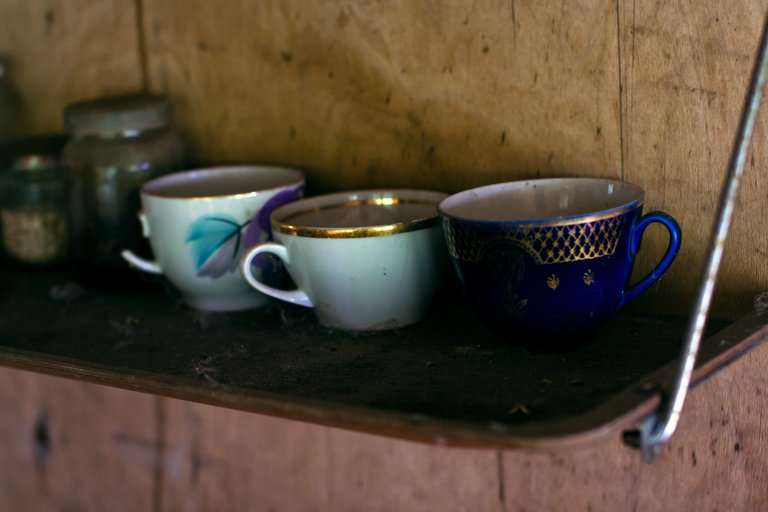 In the kitchen I also noticed a special cup - this one, of intense cobalt colour - it distinguished from others by its breed, even standing on the shelf. Whats so special with it? Well, its just a product of St.Petersburg's Emperor Porcellain factory. Elite production and old traditions of handycraft.
I played with it for 5-8 minutes lot, trying to capture the reflections cast onto the shadows.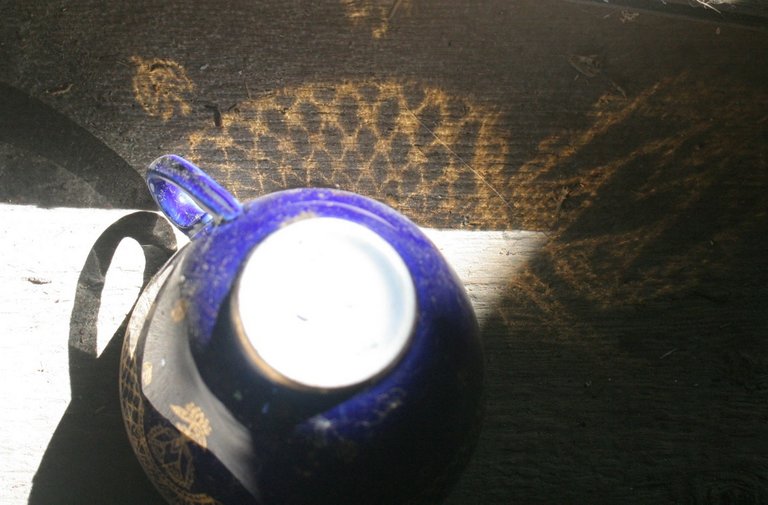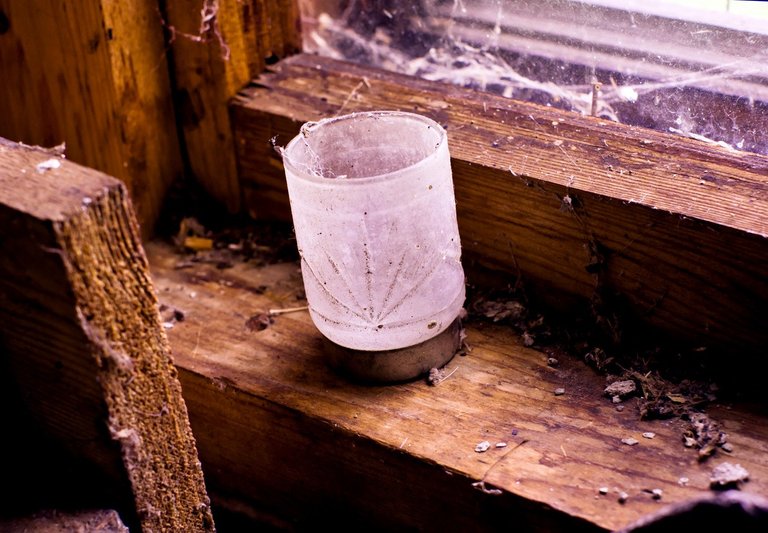 This is a glass shot -- traditional vodka measuring device :P
A must at every self-respecting soviet household.
---
Ok, back to the instruments again!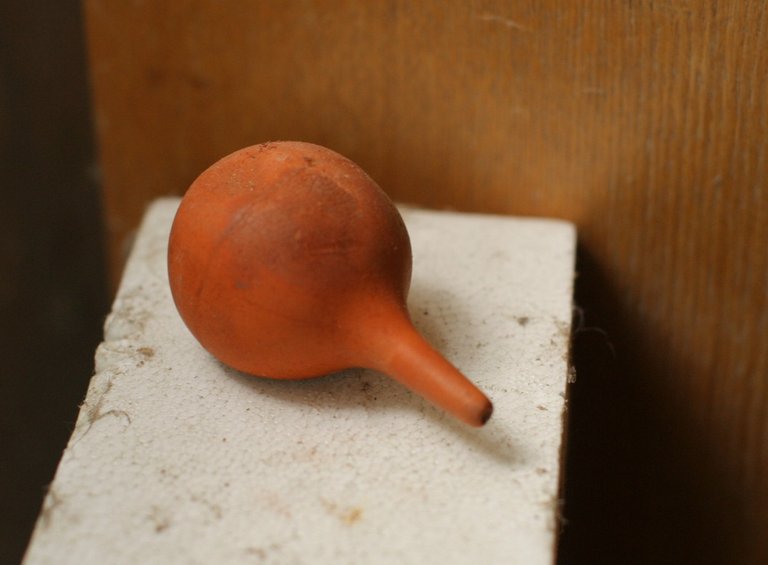 The abovementioned rubber enema. I could resist the temptation to compose a little dusty bodegon with it. And those funny plastic glasses which arrived directly from 1980-es.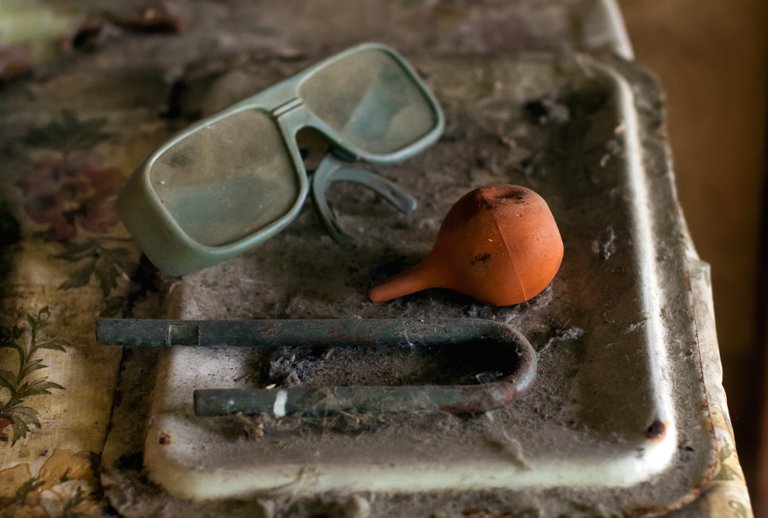 Soviet retro vintage!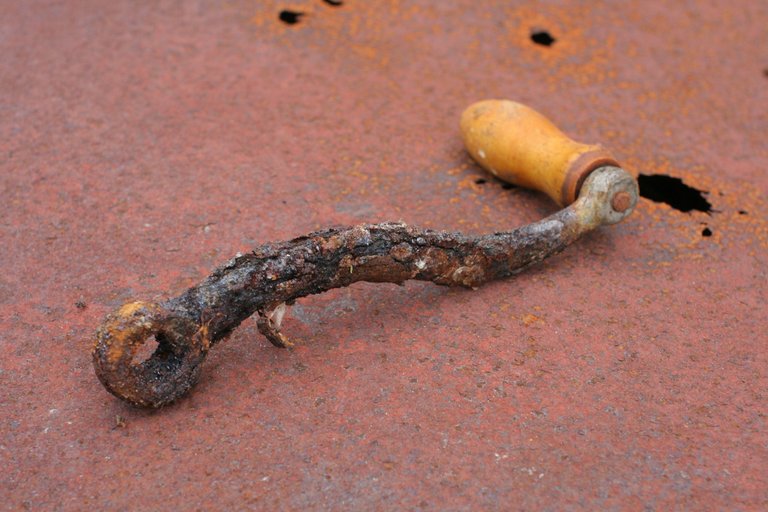 This handle is the part of a manual meat grinder. I took it outside of the house under the sunlight, to take a shoot.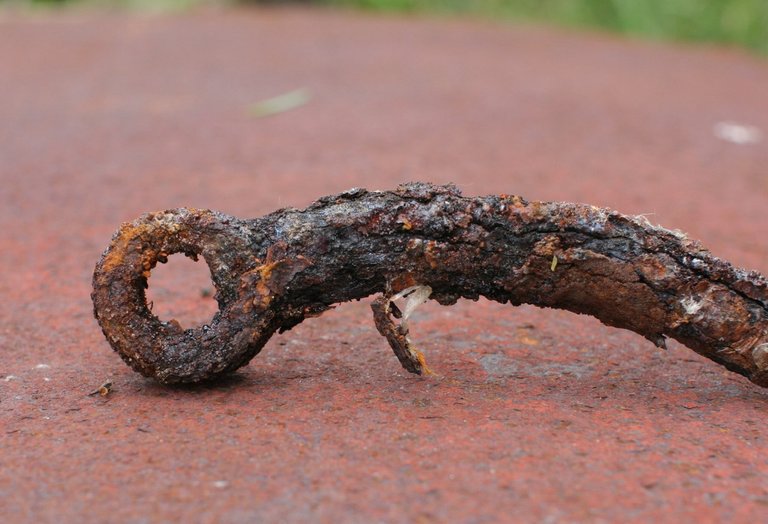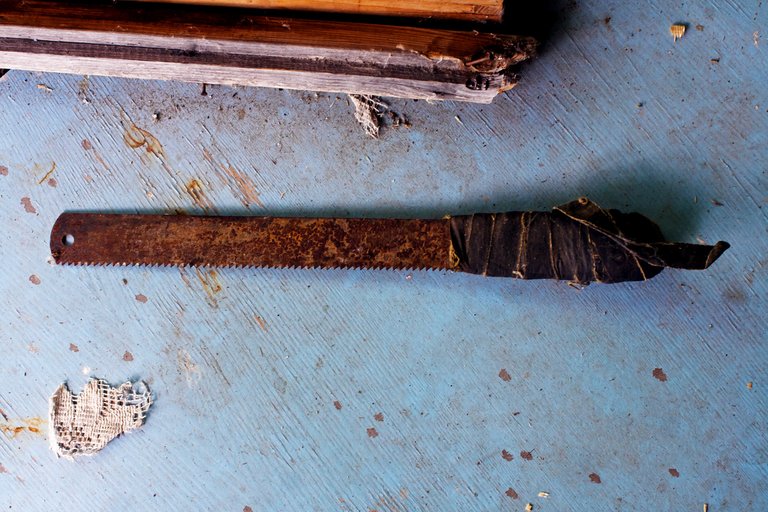 The saw - almost a hand-made.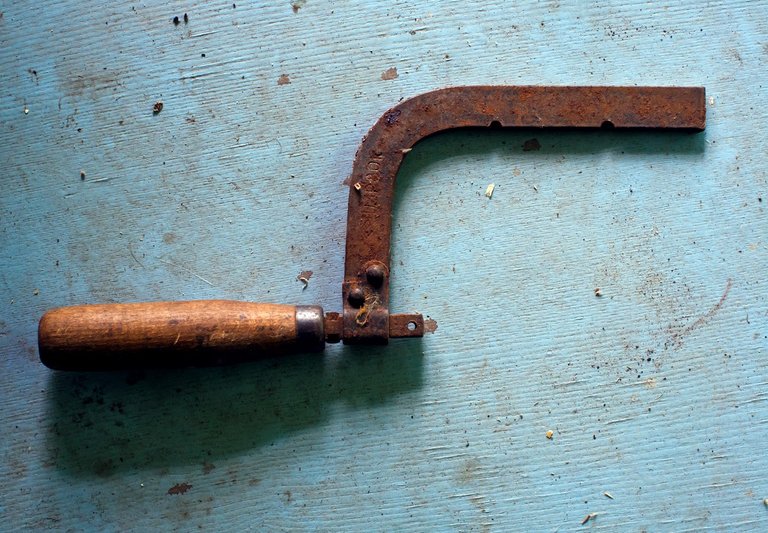 This is .... I do not know what kind of tool it is. I have a pure guess it might be a glass cutting tool. But I don't know for sure, actually.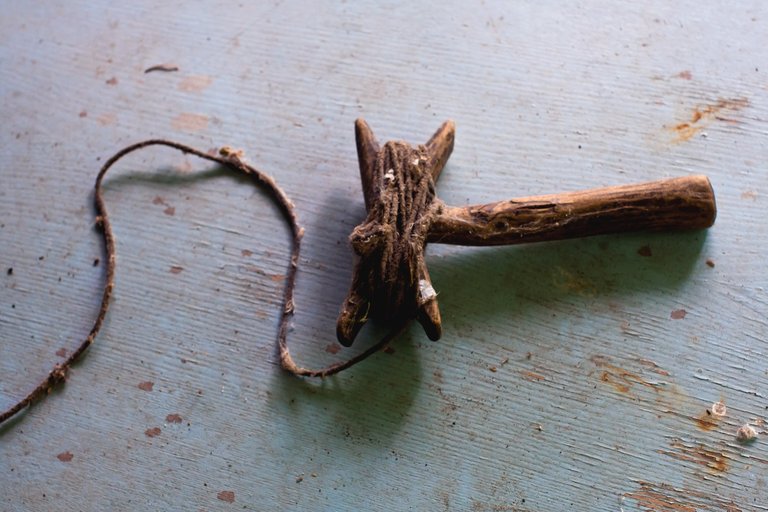 Any ideas what this one might be? Again, I have a guess this is a tool for winding a rope!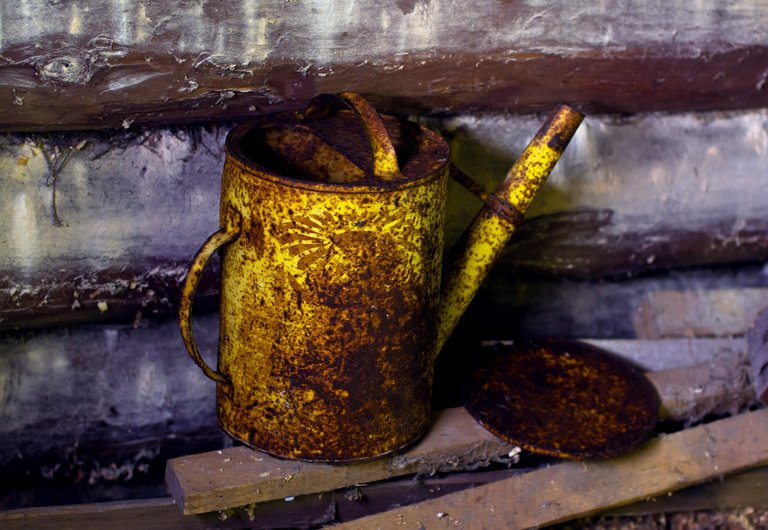 A simple garden watering can, without a bottom (it had rusted off and lays nearby) inexpressibly pleases the eyes with its color contrasts. It will finish our urbex tour today. Part (2) will probably follow, sometime later -- there is still a lot of old stuff left in that house... Hope you enjoyed walking with me today!
---
| | | | |
| --- | --- | --- | --- |
| location: | Russian countryside | July 2020 | --- |
| camera/lens: | Canon 350D | Sigma 50mm 1.4 | raw-conv |
P
L