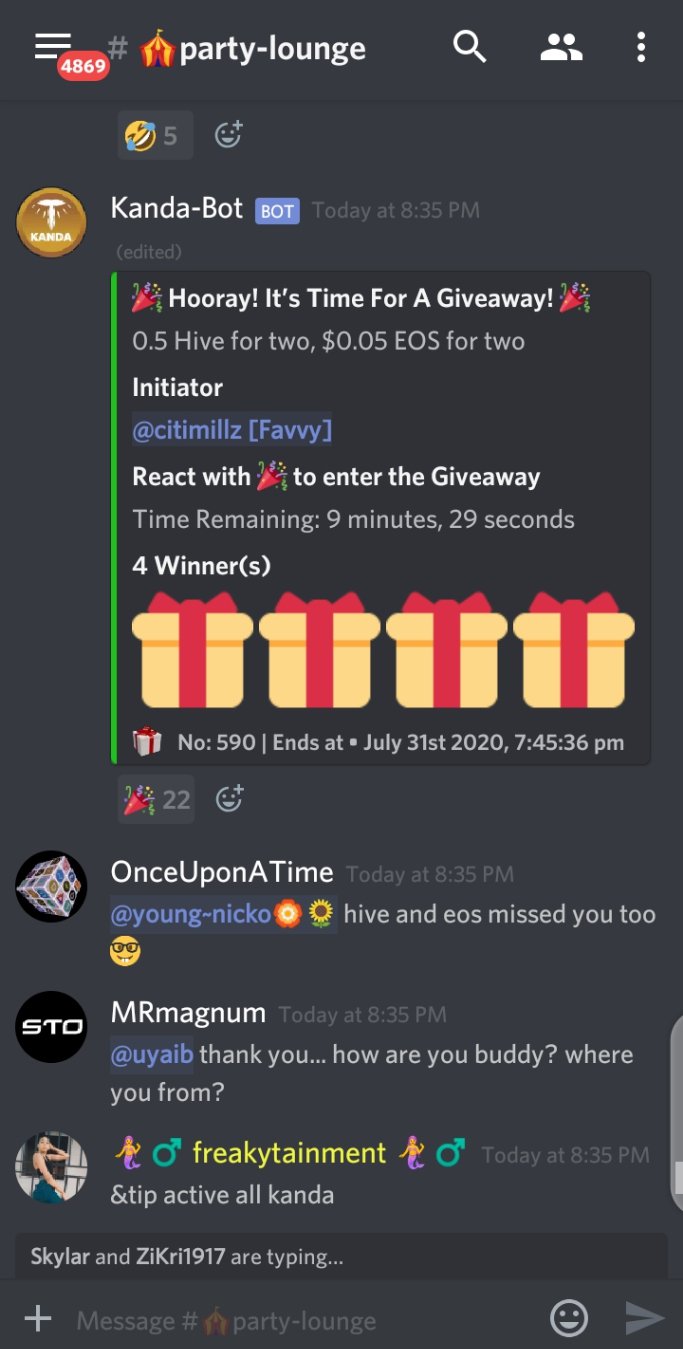 @kandabot GIVEAWAY
The 'Telokanda Weekend Discord Party' was quite fun tonight and as usual, a handful of community members turned up for the party. It was so lit as attendees witnessed redpackets, redenvelopes, airdrops, trivia drops, emoji game, quiz session, voice chat, music play. We got Turnt. 😜 If you missed this week's edition, do not miss next week's edition. Over at TELOKANDA Discord, we party for a living. Come over and win free Crypto tips given out using @tipit bot, @tip_cc bot and we also setup Giveaways with @kandabot. Party with Bloggers, Investors, Photographers, Analysts, Enthusiasts etc. Experience rains of HIVE, KANDA, SATOSHI, EOS and many more. Here is a breakdown of our Official parties.


VOICE CHAT
Wednesdays 6pm GMT+1: Axey Trivia Show
Fridays 8pm GMT+1: Telokanda Weekend Discord Party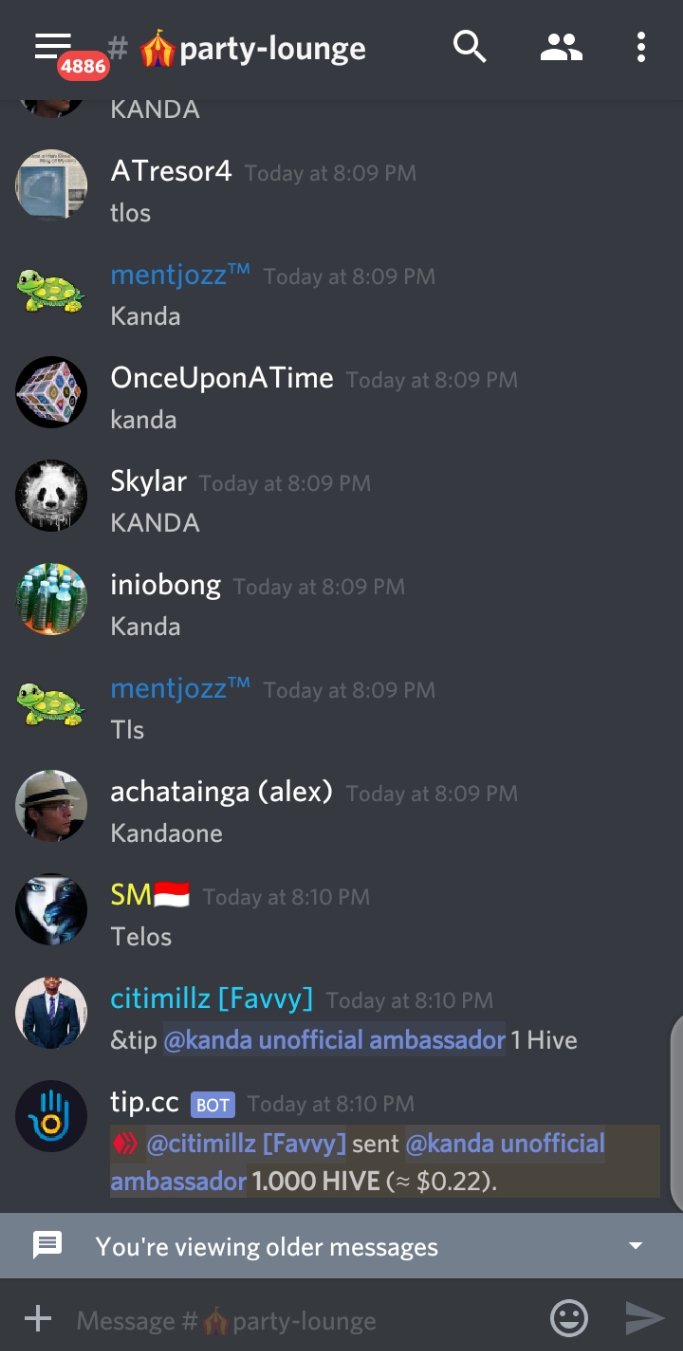 QUIZ SESSION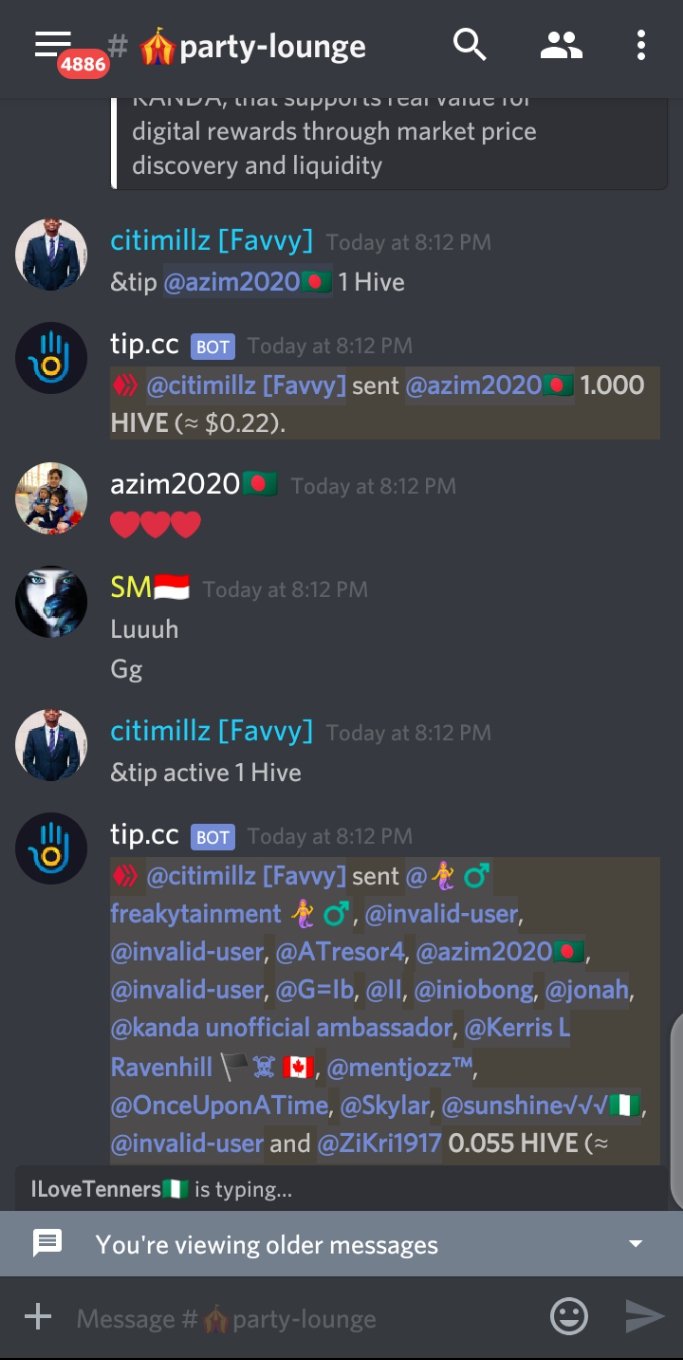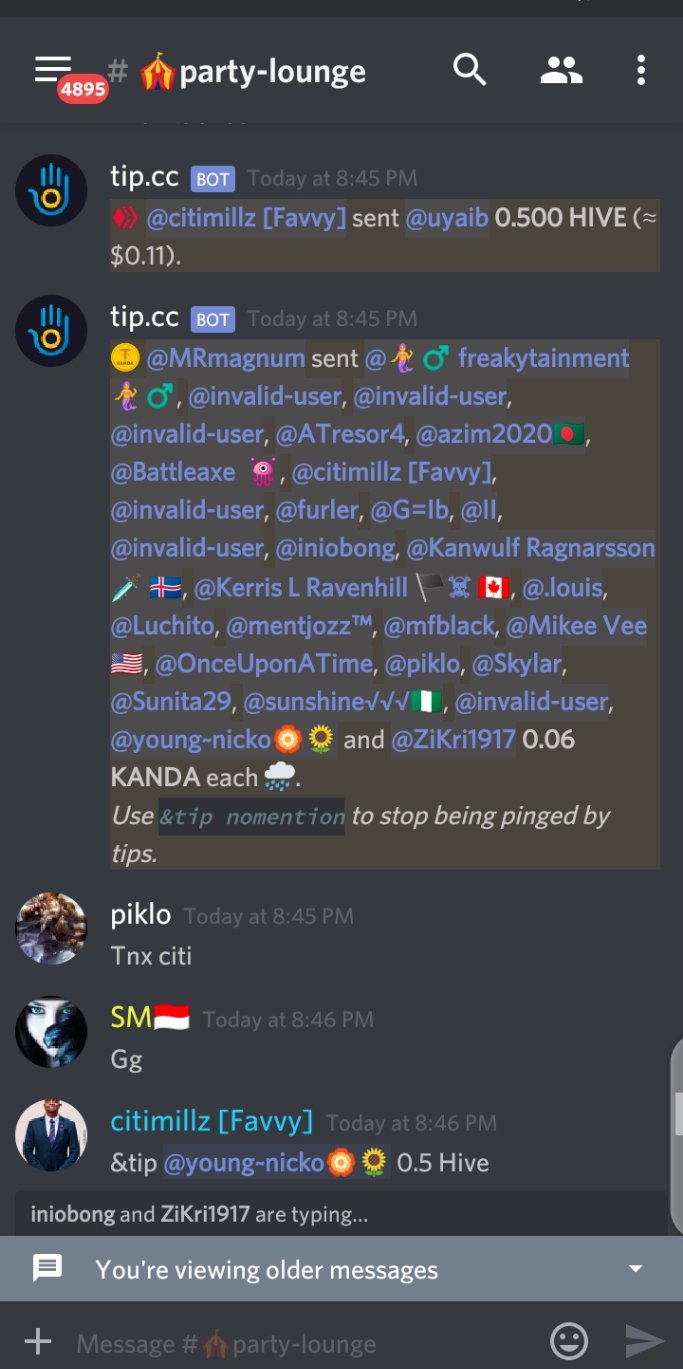 @tip_cc Tips
Join Telokanda Discord here https://discord.gg/ECsVqza
Telokanda is an advertising platform which uses Hive, Telos and EOSIO Smart Contracts to Reward it's users for taking certain Actions. Telokanda has a native cryptocurrency called KANDA which is available on Newdex and @hive-engine.
Subscribe to the Telokanda community on Hive https://hive.blog/trending/hive-182425 and drop screenshot as proof on comment section to get a good Hive upvote.
Earn KANDA when you create contents using the Telokanda Tribe website https://nitrous.telokanda.com
Have your PROMOTED Telokanda nitrous post show up every hour on our Discord for other community members to read and support.
You can buy KANDA on Newdex with TLOS here https://newdex.io/trade/telokandaone-kanda-tlos
Buy KANDA via hive-engine here https://hive-engine.com/?p=market=KANDA
Visit Telokanda website here https://Telokanda.com
Instagram: https://instagram.com/Telokanda/
Telegram: https://t.me/Telokanda
---
Posted from Telokanda Hive Dapp