Nameless cactus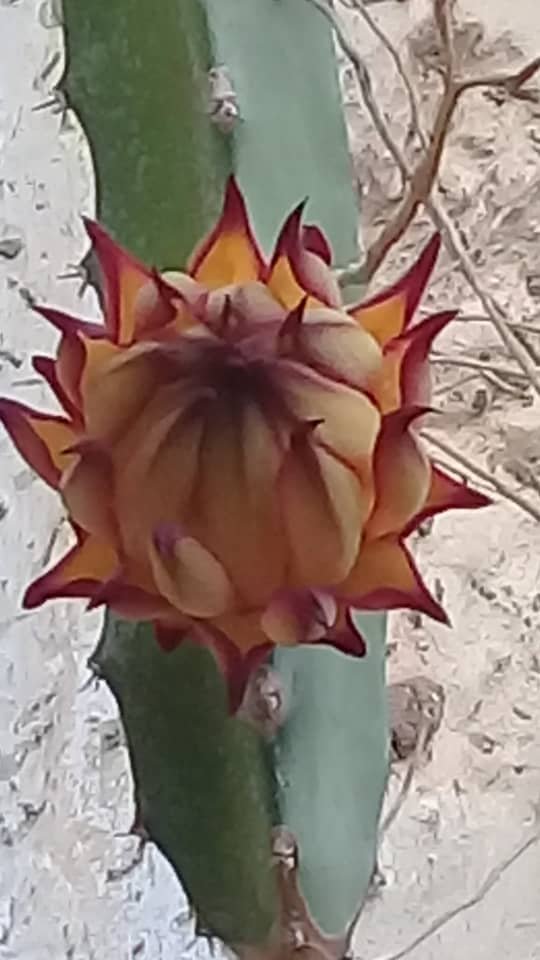 Last year a friend gave me two branches of a cactus that, according to her, gives some very beautiful flowers. But the cactus itself is not a big deal, it looks like a scruffy cactus, joined by thin segments, they are thin and long stems that hang or climb. It has three thorny edges, which are sometimes serrated and other times wavy. With areolas of two to three spines 3 cm long. And it features aerial roots, which makes it look more scruffy.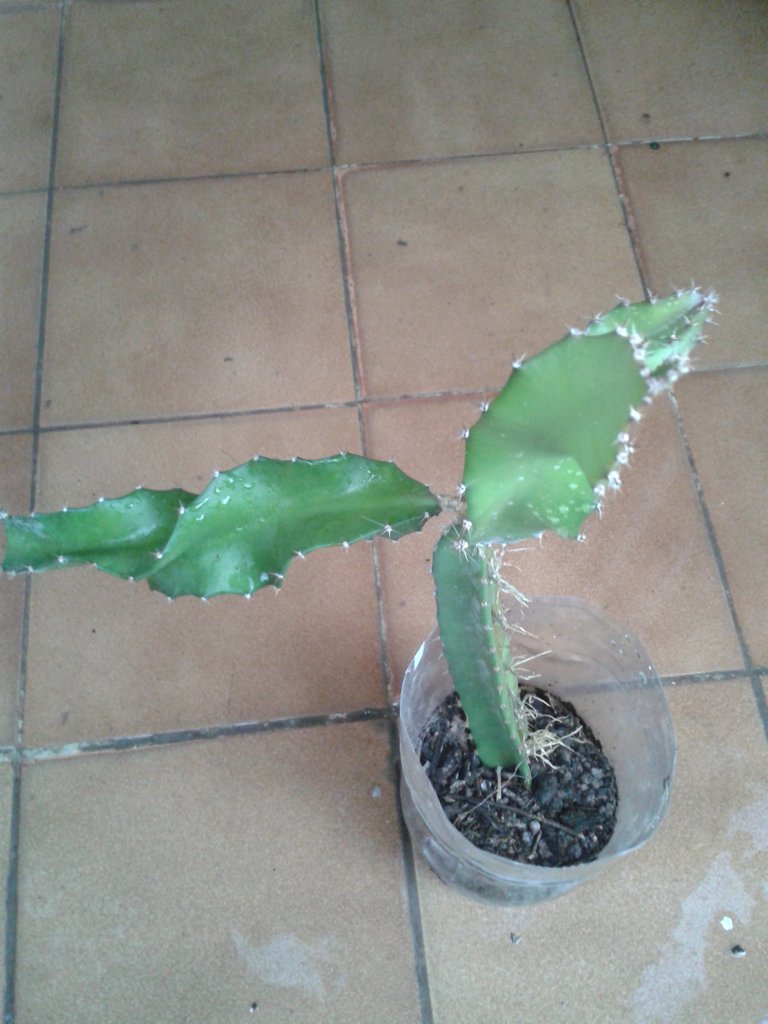 My cactus has not grown much. I placed it on the ground. My friend says it is a climbing cactus. What I mean is that I planted it and didn't pay attention to it, because the cactus is just... very simple.
My friend tells me that her cactus bloomed. Which cactus? I ask her. She tells me, do you remember the cactus branch that I gave you last year? I answered, yes, I remember! Well then come see it, she says.
My friend lives near my house, one block away. I leave as soon as I can to see the flower of that cactus she invites me to see.
It really is beautiful. I never saw this flower up close. I took several pictures. I loved the flower, we don't know the name but I am currently in charge of looking for it!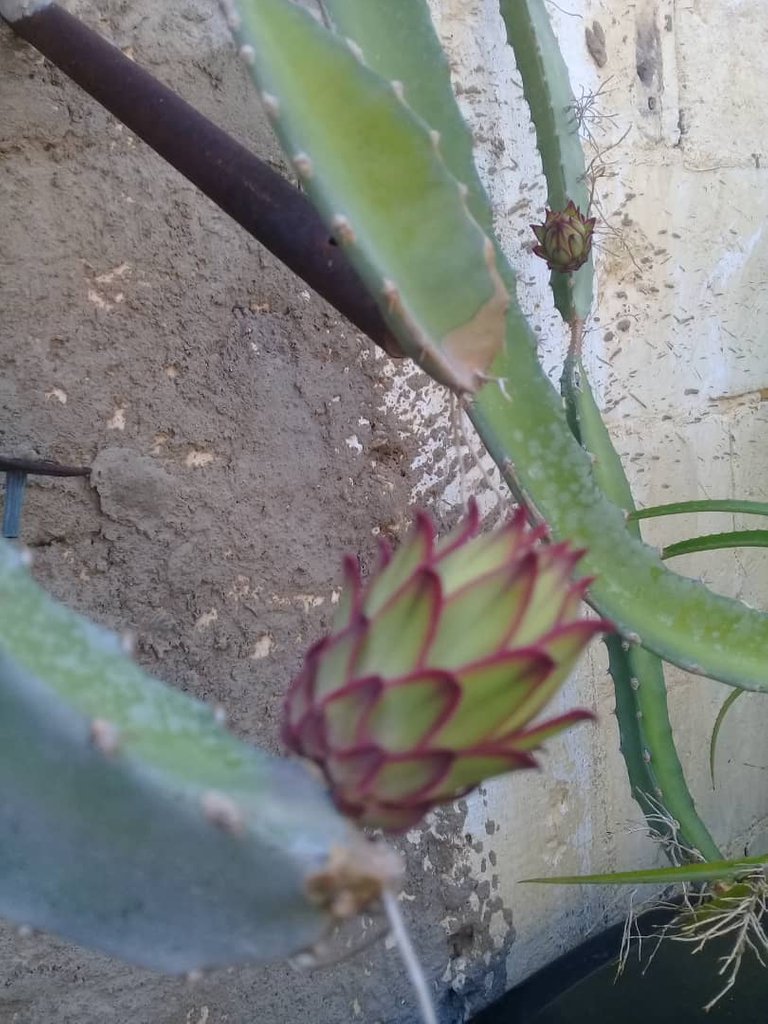 I searched in many ways until little by little I found something similar to the green flower, however I can't find its yellow flower. It appears to be a Hylocereus, but I'm not sure.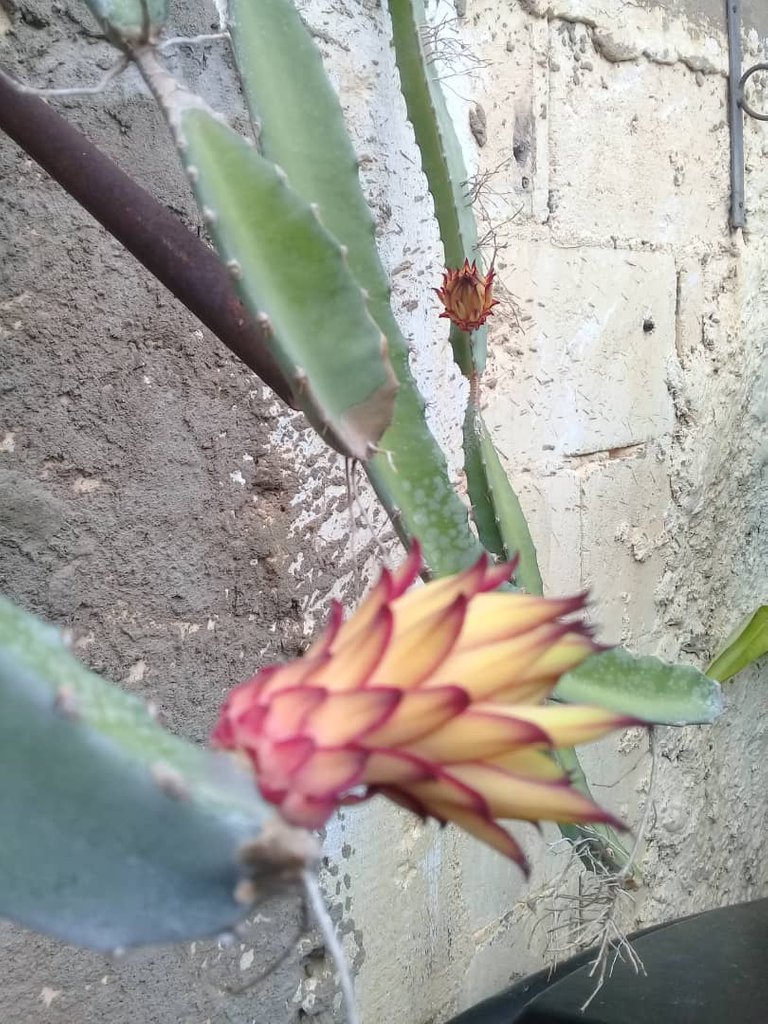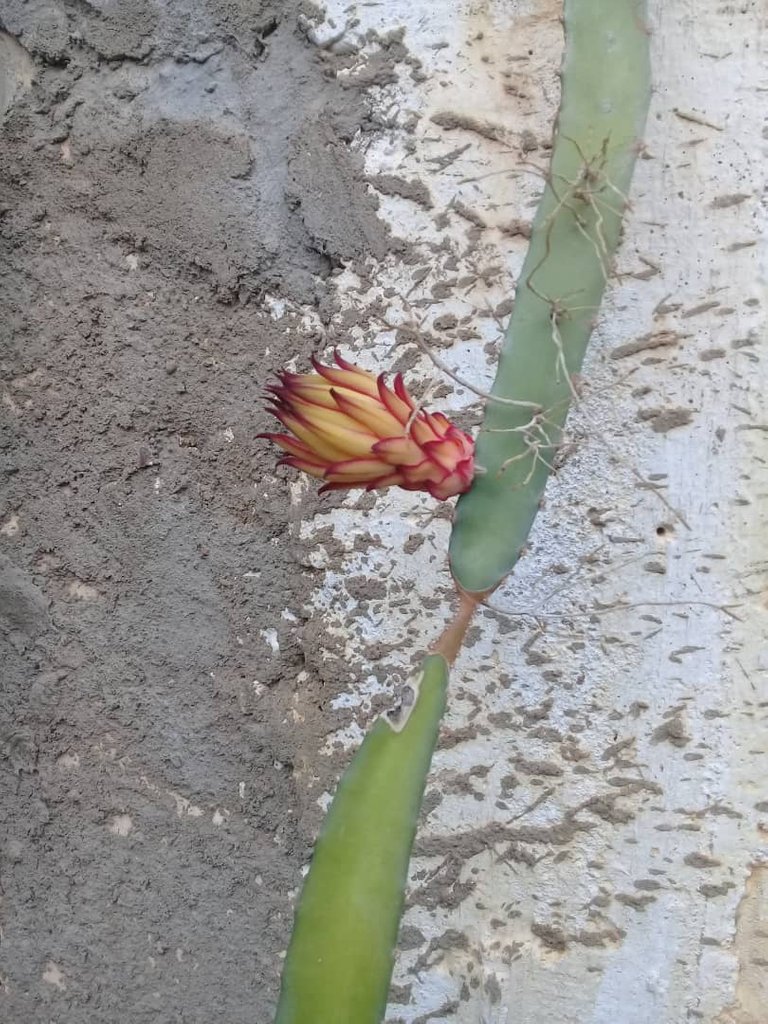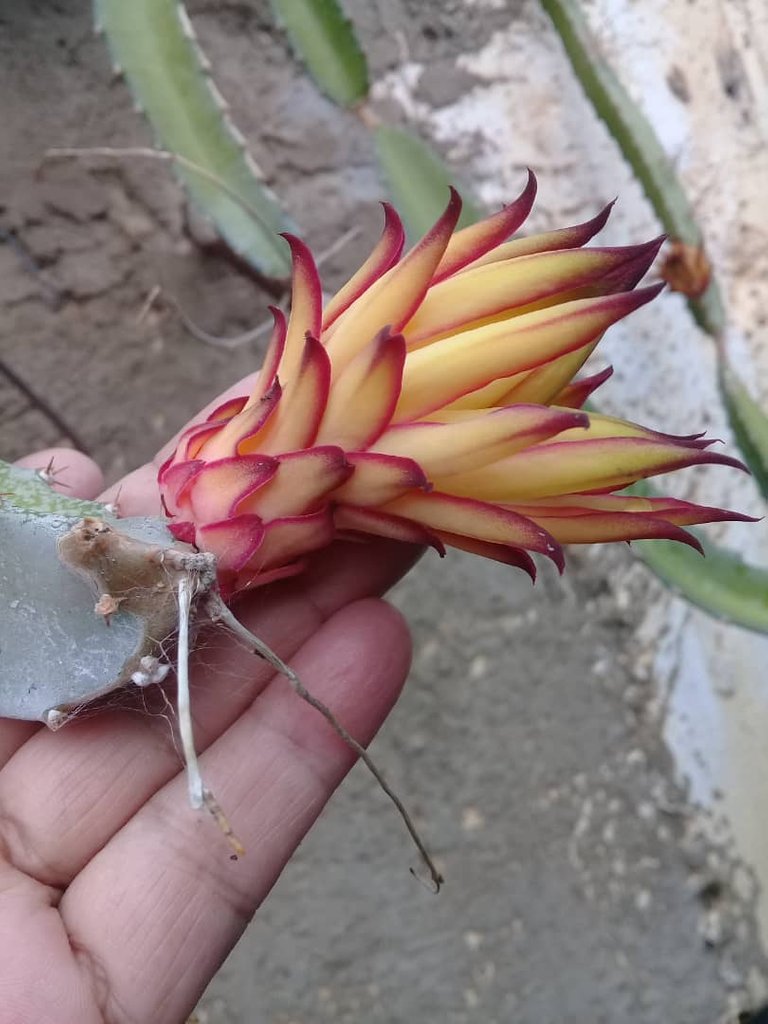 And I have it in my house, in a forgotten corner of the garden. For months now.
I already cut several stems and planted them. I replanted them in a pot because I thought that in a pot it would look better. But now I don't care, I'll Let it grow as it wants !!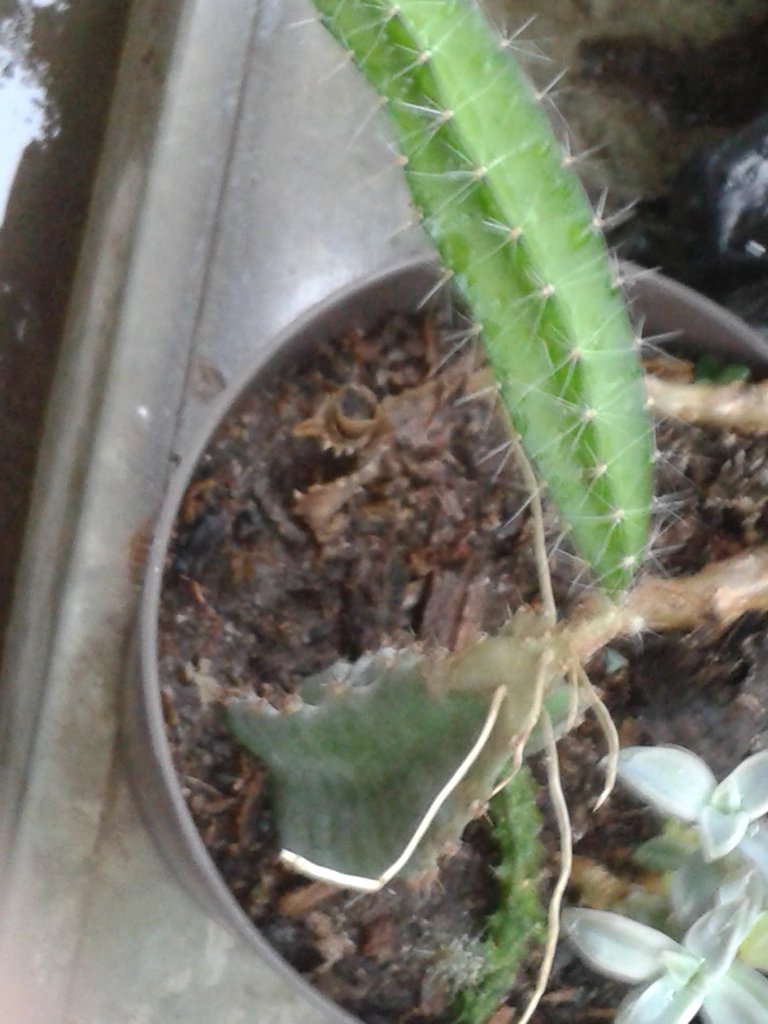 All photos are of my property. Taken with my samsung mini s3 phone
God bless us always!