For the people who were asking, Peanut is doing very well, being a general nuisance and massacring all the lizards in the garden. Here he is relaxing on my desk after a long day doing catstuff.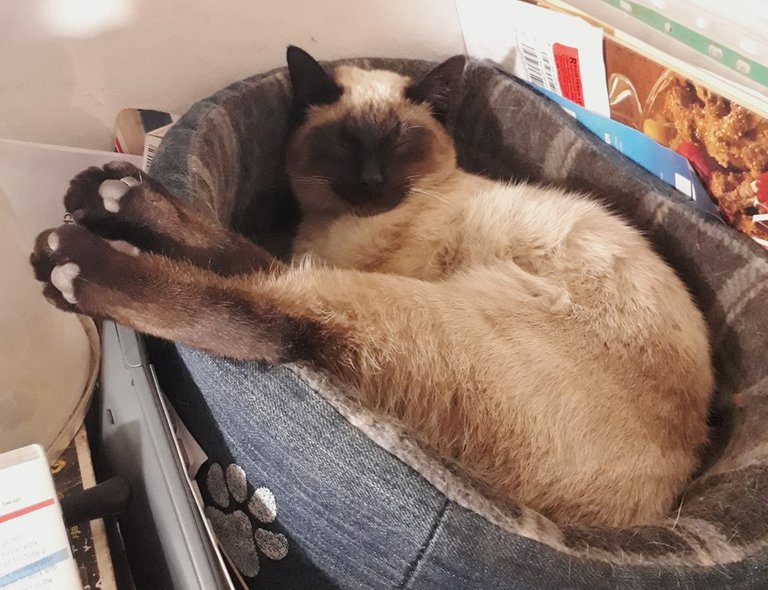 Taken this morning. See how he fills the bed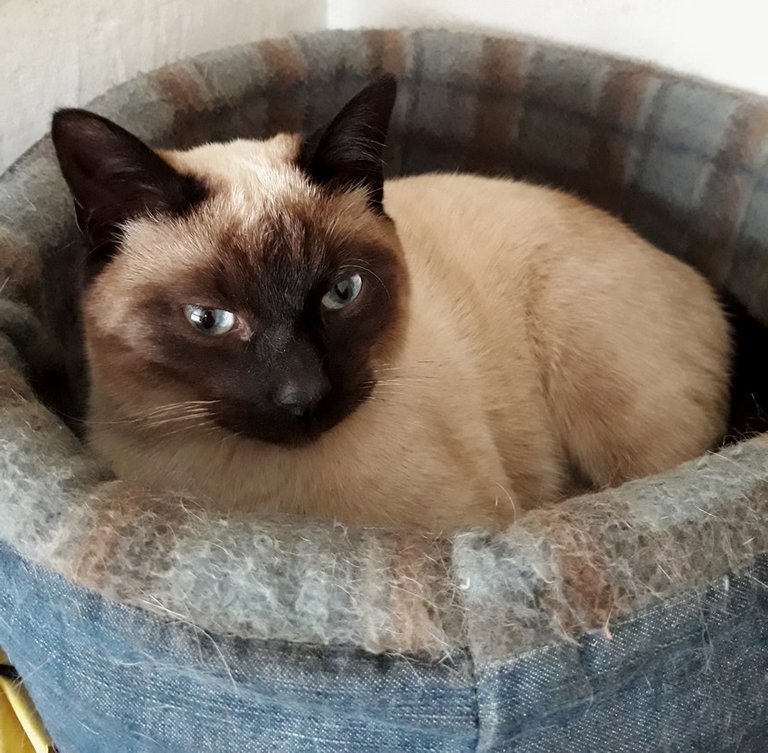 Apart from all the work on my rock garden that I wrote about here I am busy repotting and getting ready for spring. August is a very windy month and many flowers are already blooming, it's warm, dry and dusty and now it's a waiting game of enduring the heat and allergies until the first rains fall. The garden needs to be kept alive with regular watering or it will all just roast.
On the vegetable front, the eggplants survived the winter, even though we had severe frost and I read that they can be kept as perennials so I cut the long stems down and I'll see what happens next.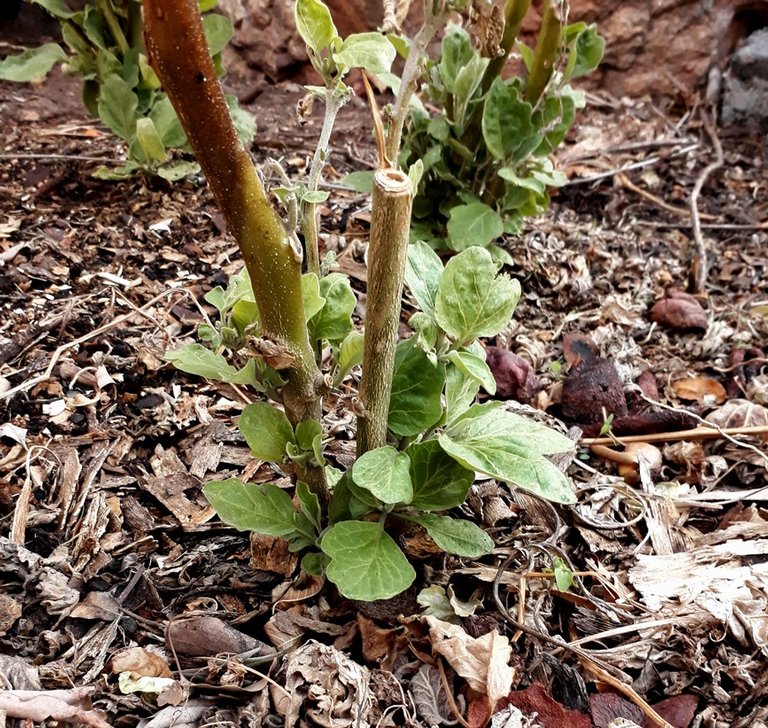 The monadeniums weren't so lucky. They seemed ok after the one severely cold week that we had but then the long stems started rotting at the base. The little offsets seem ok, I'll try and remove those and plant them.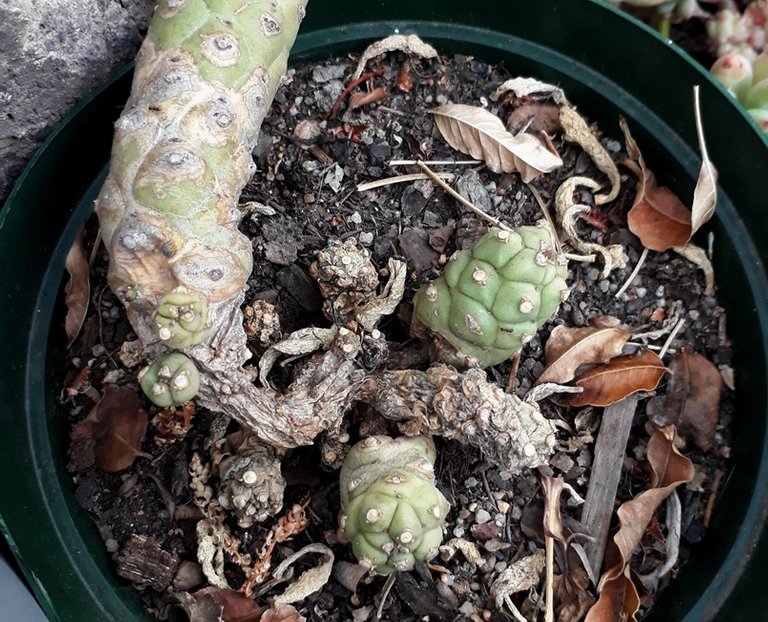 Aloe "Tuffy" did just fine and is flowering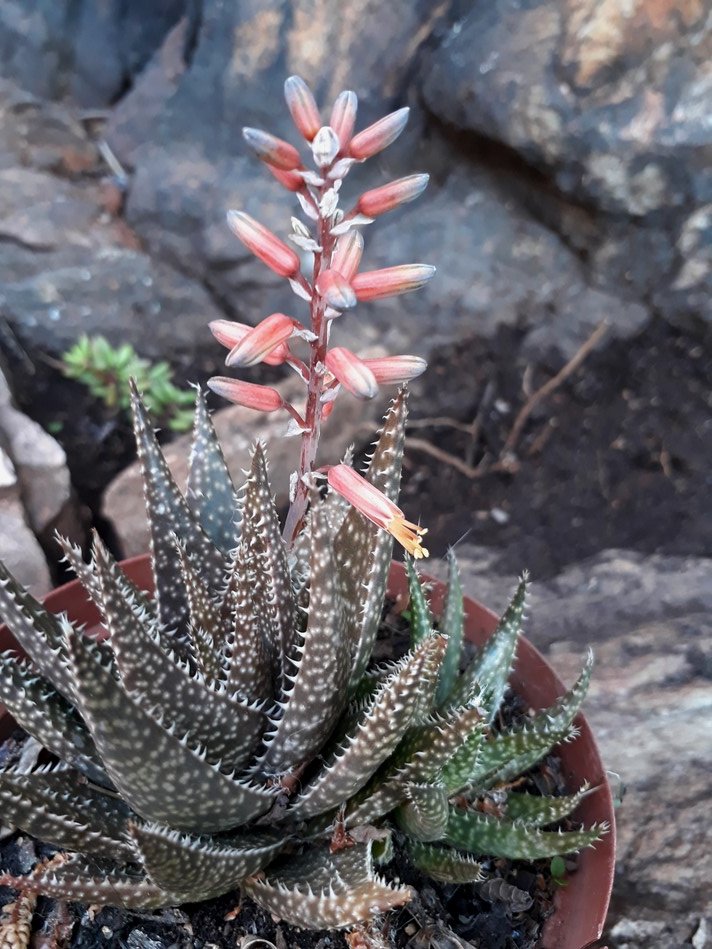 A more unusual cactus, Hatiora salicornioides aka Bones cactus is also flowering at last and it looks like a tiny Christmas cactus. These cacti are normally found in trees and should be grown as orchids, not cacti. It flowered for the first time since I started keeping it in my bathroom and watering regularly.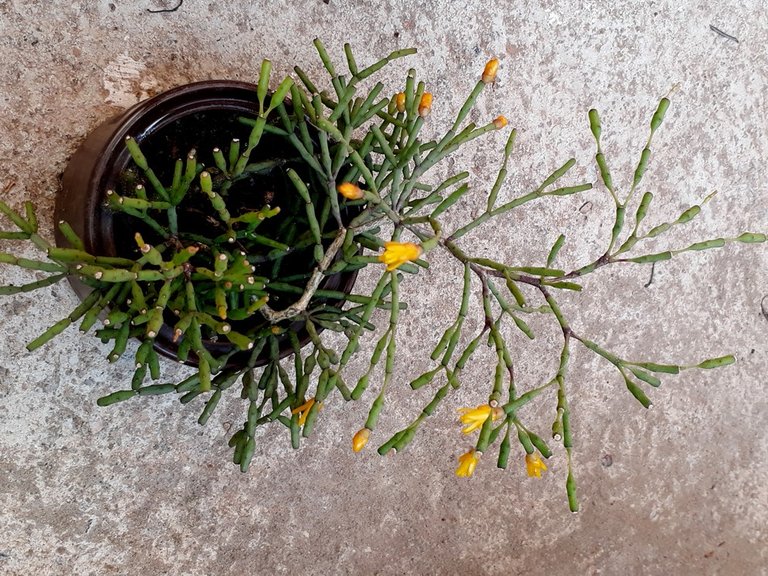 I also got some more plants in the mail. These adorable little fuzzies are Haworthia Venusta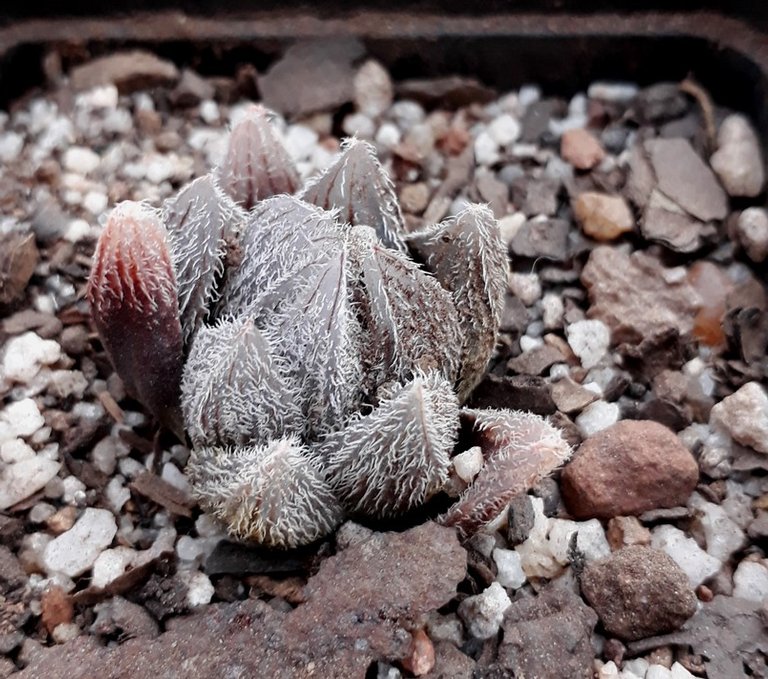 Haworthia Parksiana, the smallest of the species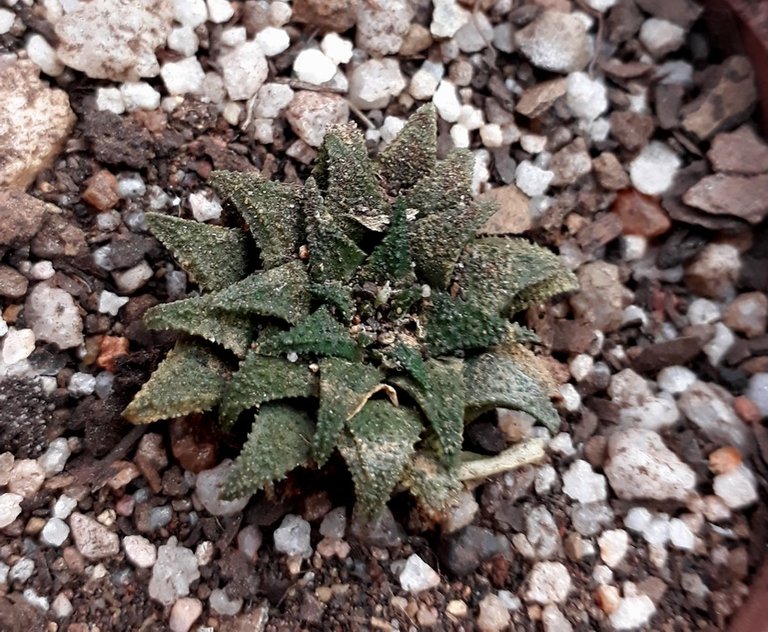 This pair are Tulista marginata, they are both the same species, just very variable. That is why I got 2 of course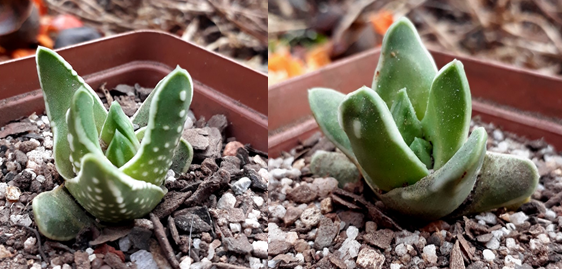 Finally, these beauties, A little clump of Gymnocalycium damsii var. tucavocense. Thanks @ewkaw for the id!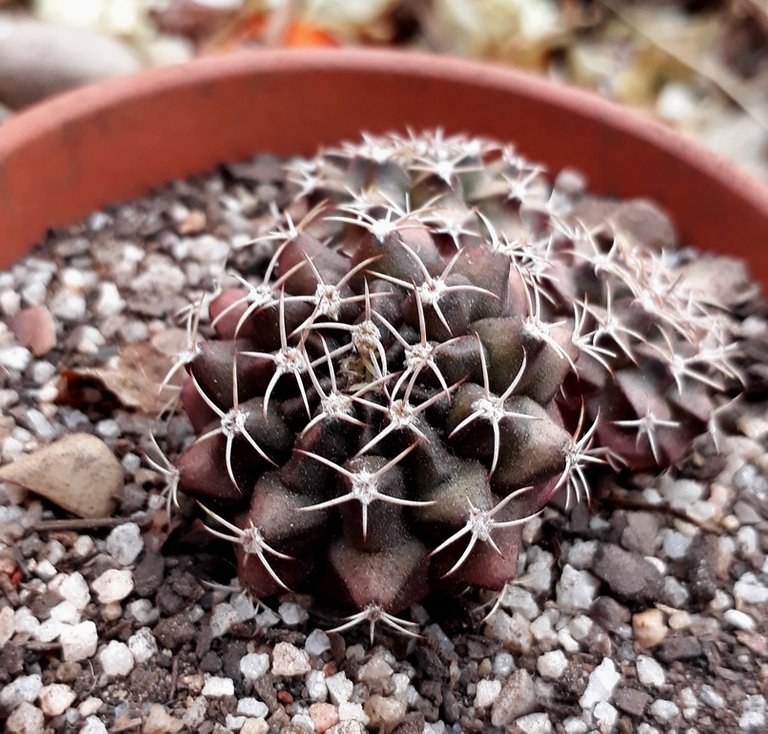 It's been a busy autumn and winter. Because it's so hot here, any hard labour is best done in the cold dry months and then summer is just time for weeding.
Posted as part of @simplymike's August Garden Journal Challenge