Down By The River!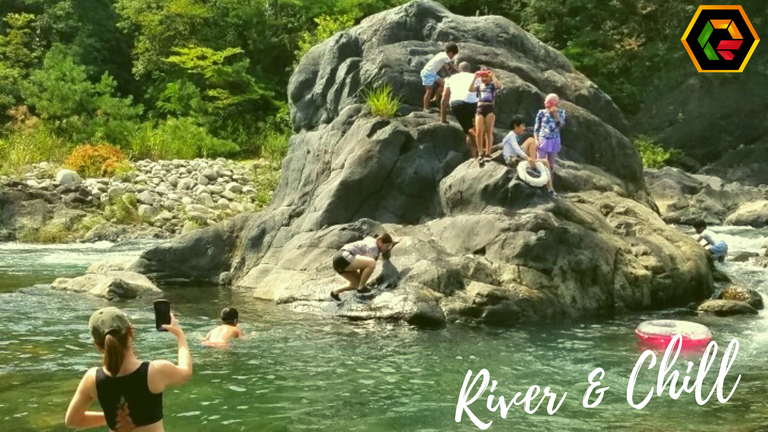 Greetings HIVE World.
The crew went down by the river yesterday and man what a great time it was. I was feeling sick-ish since Thursday and the flows just helped wash that vibe away. The river is about a 50 minute drive away if that but well worth it. Below are some of the pics from the day, enjoy!
Here is where I got the cover pic from, just thought I'd throw that in for reference and the memories.
The Sunday started with us going to a nearby café ( literally walking distance). We went here as our twins had their first sleep over at our neighbors house ( just 2 floors up), and they suggested we go grab some breakfast. We had already planned to go to the river with the rest of the crew but were thinking of cancelling because it was supposed rain. In the middle of breakfast I asked my neighbor if he was up for it ( going to the river)… And On we went and met up with the rest of "Mansion Crew".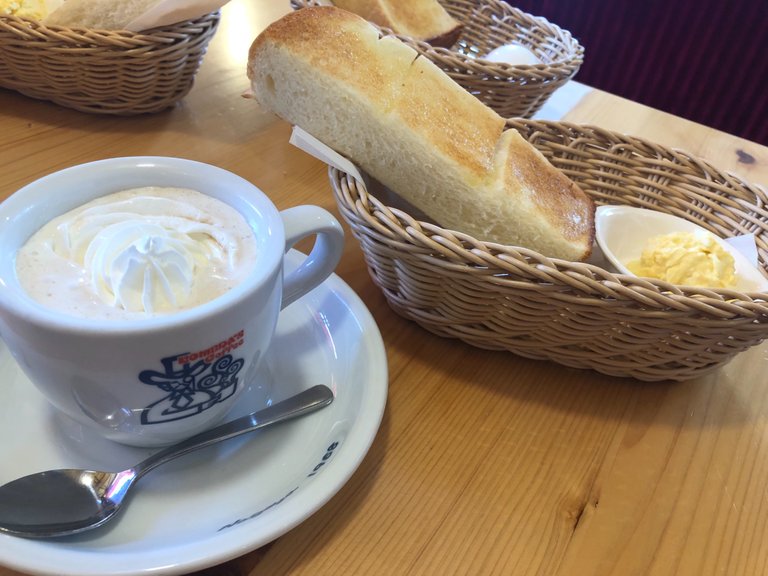 The members who arrived before us picked out a good spot, the main spot I'd say. We had this huge rock to dive from and it also protected us from the strong current on the other side. Yeah that is me at the top there, I didn't do any diving as it is a bit shallow for a man of my density.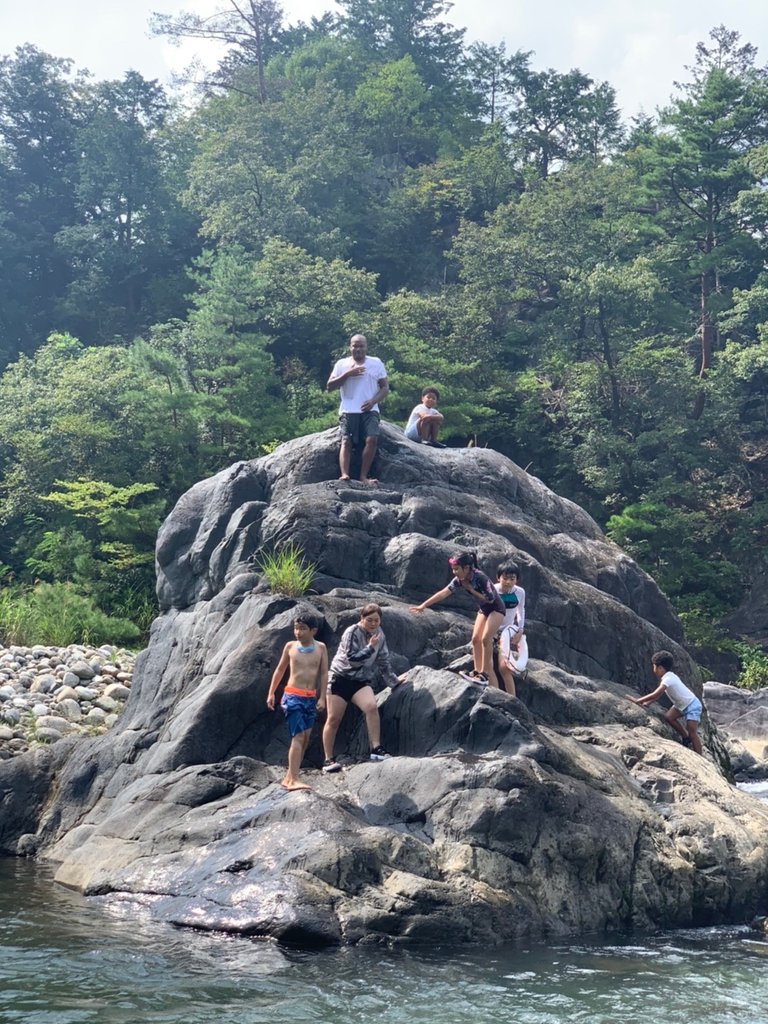 The kids had a ball splashing about, climbing and catching any wildlife they could find. They mainly found frogs though, nothing we could put on the grill.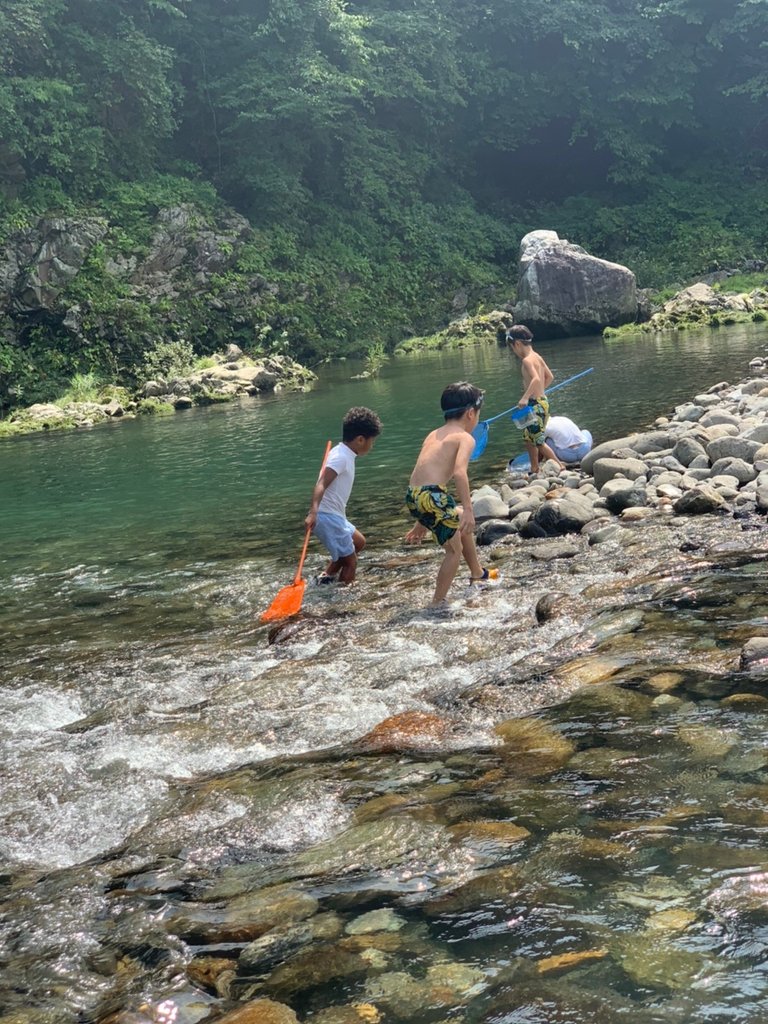 It was my youngest's first time at the river. This summer had a lot of firsts for him. It is strange to think that Aijah was born right when the pandemic stared ( kicked off worldwide) in 2020. He will have no memory of these covid days, he will just read about it in digital text books. Nope, that is not his mom, I guess you could say she is his aunt.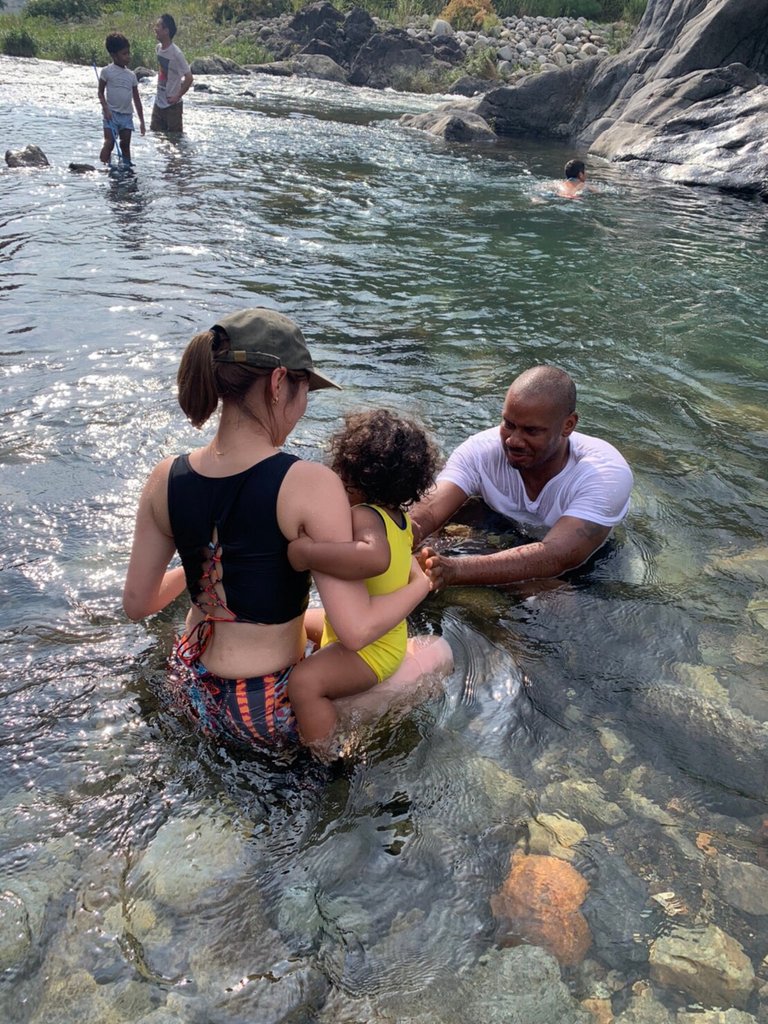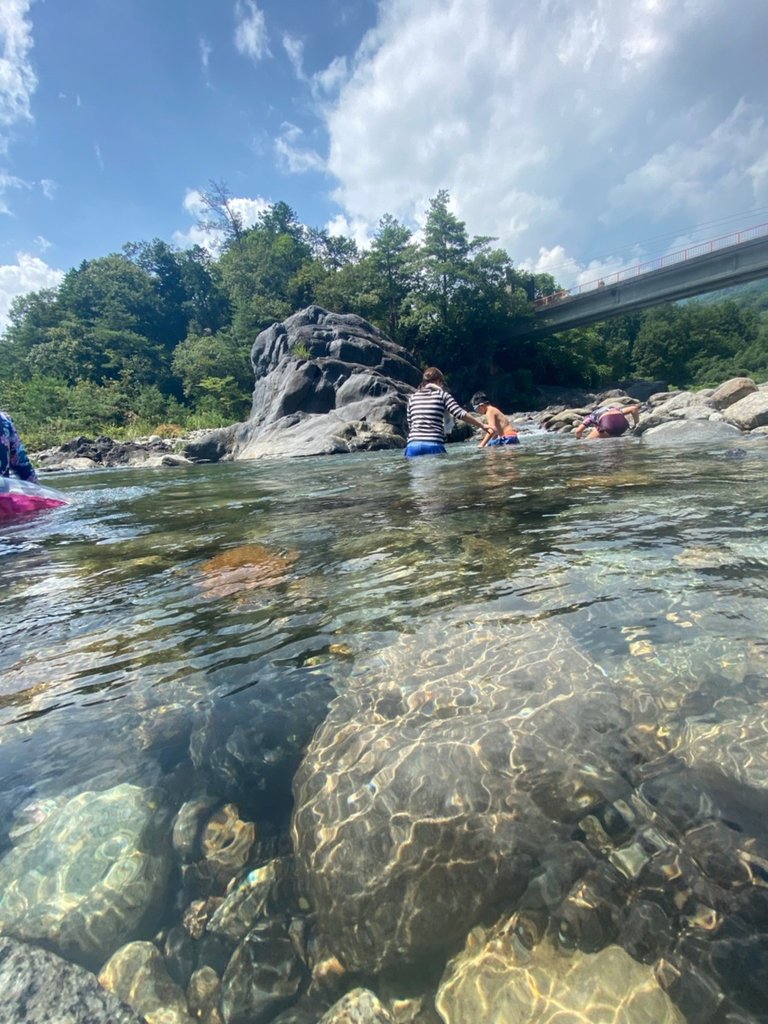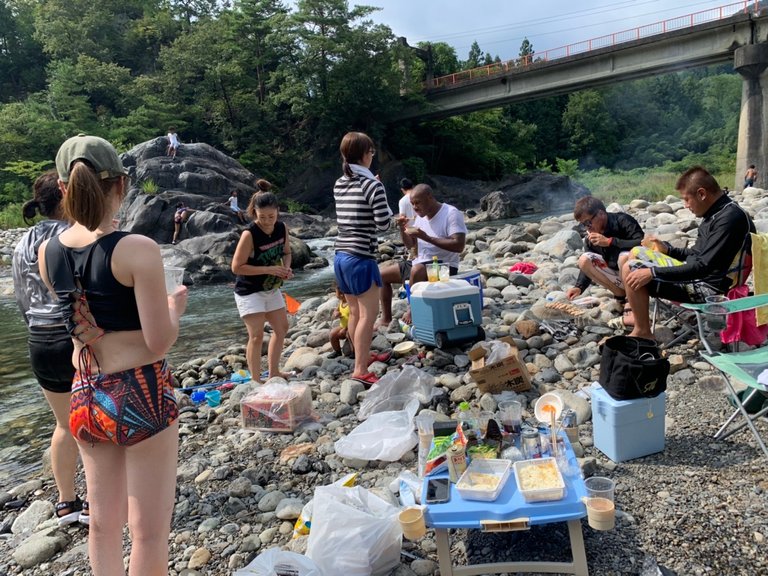 We did some grilling by using rocks, a mesh grill and some coal. Gotta love a riverside BBQ. Squid 🦑 curtesy of our fisherman friend, we did not catch it at the river 😂.

Wifey & the youngest.

The river was so cold we could use it to cool our drinks. I didn't partake in any alcohol 🥃 this day. Didn't feel up for it.

Here is a closer look at that insta grill. My twins enjoying some chicken on a stick. I think I was having some fish. Manju on the grill.

In the past people actually used to jump from this bridge, but I think Babylon clamped down on it.

It was a good Sunday outing, actually more relaxing than the beach as we didn't have to drive as far and the water doesn't burn the eyes•

And just like that another summer is almost over. Though I didn't have a long summer vacation if any at all, I made the best of the weekends and the few days I did take off. Yup, I think I fulljoyed this summer, how about you?

.


ReggaeJAHM.com

Discord | Hive Community | Reggaejahm Interface | Twitter| Buy Beats With HIVE & JAHM
---
---