Live in Infinity Lee Perry.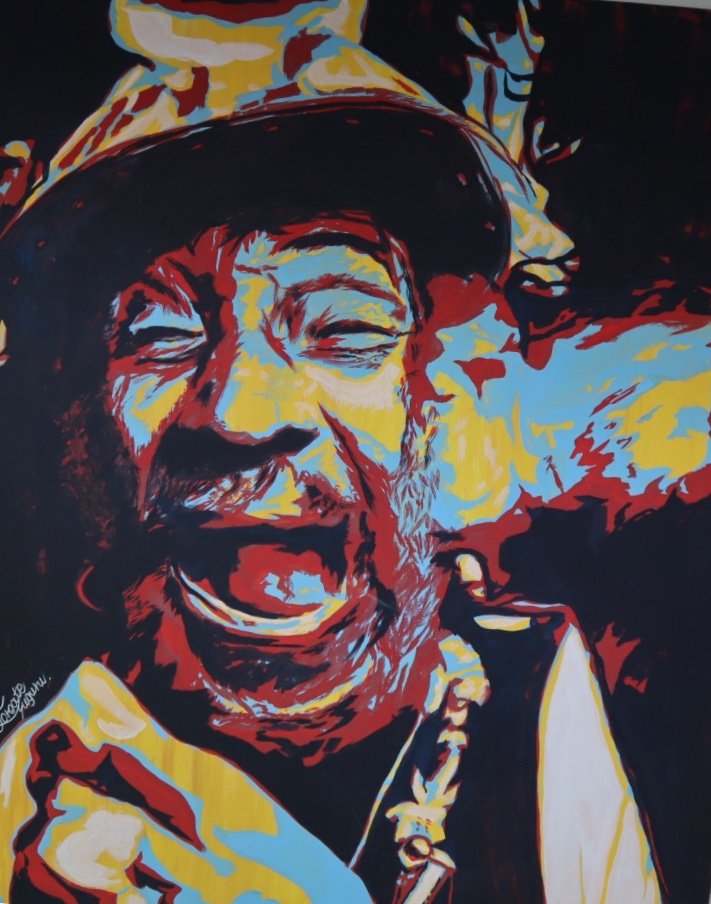 One of the most influential musicians in the world, Lee "Scratch" Perry has died in a Jamaican hospital on August 29th, he was 85 years old. But like most legends, the music lives on and only gets stronger once the transition is made.
For a while, Scratchy Perry was off my radar, until I heard this track below titled Pum Pum.
When I first saw this song I was like "yo, this guy is still making songs in his 70's? And not just any song, a song about Pum pum. This brought Lee Perry back on my radar. I started listening to his songs and the thing that stood out to me was the simplicity of his lyrics and delivery as he got older. Almost all his songs sound like a freestyle and that many of them are.
Lee Scratch Perry was like an alien from outer space and the way he dressed and philosophized was like no other.
Lee scratch Perry wasn't just a recording artiste, he started as a hire for Clement "Coxsone" Dodd who was head of the studio one label. He started as an assistant, then a talent scout, DJ, store manager and then became a recording artiste. He gained the name Scratch from an earlier recording called Chicken Scratch.
Lee and clement Cox went their separate ways due to clash of characters and money issues, he later found a home at Joe Gibbs's Amalgamated Records. But that did not last long. A man like Perry needed his own ship to sail. He then started Upsetter Records in 1968 to 1972 and had an in studio band of the same name, the Upsetters. It is said he released some very popular songs in the 70s in Jamaica and England under various record labels which he controlled.
Lee pioneered Roots Reggae as well as Dub and influences musicians to this day. He played an integral part in helping Bob Marley and the Wailers find their sound. Lee even said "I gave Bob Marley Reggae as a Gift".
Perry was a pioneer in the 1970s development of dub music with his early adoption of remixing and studio effects to create new instrumental or vocal versions of existing reggae tracks.[4] He worked with and produced for a wide variety of artists, including Bob Marley and the Wailers, Junior Murvin, The Congos, Max Romeo, Adrian Sherwood, Beastie Boys, Ari Up, The Clash, The Orb, and many others.
source:Wiki
Below are two of wailer's recordings with Lee Perry.

Try Me

Mr. Brown
In 1970, Perry produced and released the Wailers track "Mr. Brown" (1970) with its unusual use of studio effects and eerie opening highlighting his unique approach to production.

*There is much more to his story, from the burning down of his Black Ark studio in 1978 for which he confessed he did due to the premises being filled with negative spirits and vibes > to his Grammy award winning album "Jamaican E.T." > the numerous collaborations with acts globally and the tours > and his relocation to Switzerland with this wife and he had two kids > modeling for Gucci and Adidas and so much more. His life was one well lived.
On further dive it seems Perry wanted to come back to Jamaica sooner and was getting tired of the cold weather in Switzerland and lockdowns taking place in the world which prevented him from travelling freely.
It is too cold and the energy is not right.
Source: Dancehall Mag

While we have not heard how Lee Perry died, it seems he was able to rest in peace in the land of his birth. To infinity and eternity through the music you transcend. Bless Up Lee Scratch Perry, Nuff Respect.


Lee Perry Rare Dubs 1971-1974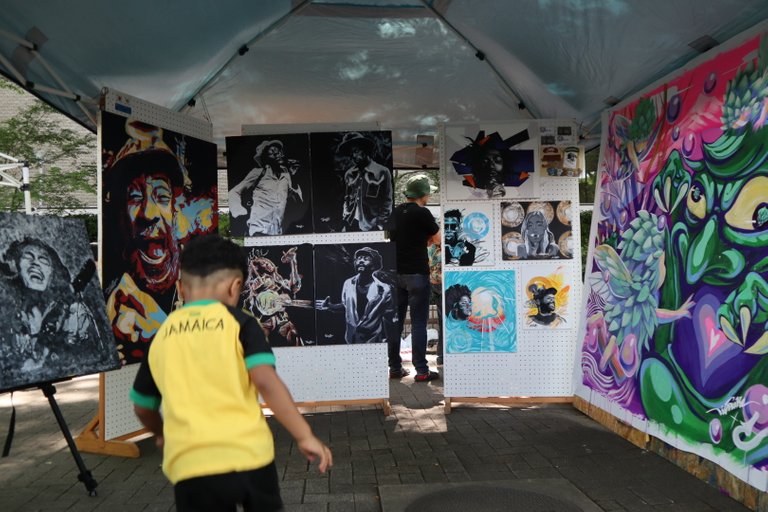 Photos taken at One Love Jamaica Festival 2019

ReggaeJAHM.com
Discord | Hive Community | Reggaejahm Interface | Twitter| Buy Beats With HIVE & JAHM
---
Posted via ReggaeJahm | Reggae Culture Rewarded
---
---