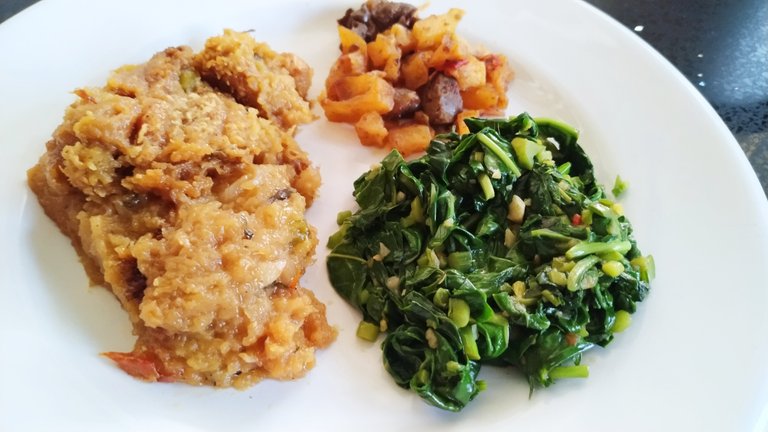 ---
The family theme continues for #DashOutSunday. Nobody came to visit like last weekends, but we did get a call from @tanjakolader her parents that they had some food for us. So combined with harvest from our own garden the Sunday dinner was complete.
Tanja went to go get the food and came back with another classic Suriname dish simply known as Pom, which may seem like a weird name for some. I have no idea where that name comes from, until I looked it up that is. In fact, the origin of the dish itself is something of heavy discussions within culinary lore here. Or at least to my knowledge it is.
But, according to Wikipedia entry, it is a dish of Portuguese and/or Creole origin and was introduced by Portuguese-Jewish plantation owners who made it with the Portuguese potato or "pomme de terre". I guess that's where the name probably comes from. Because hat specific potato didn't grow here, the eventually replaced it with the root of the Arrowleaf Elephant Ear plant, which we know as Pomtajer.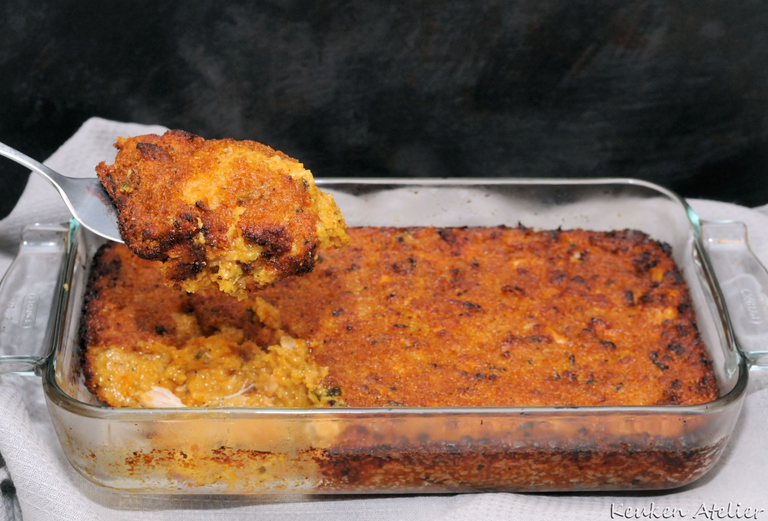 Here's what it looks like when out of the oven. The main ingredients are the shredded root of the Pomtajer, citrus and a complex base tomato sauce with various other ingredients. I have yet to make one myself.
---
Dash Out!
---
The folks didn't have enough greens to send us that as well, so we went into the garden to scout some ourselves. Right in time a plant we call Tajerblad was ready to be picked. Fittingly, its a variant of the Pomtajer. The leaves look and taste the same, but one has thickened roots that are used for Pom and the other doesn't.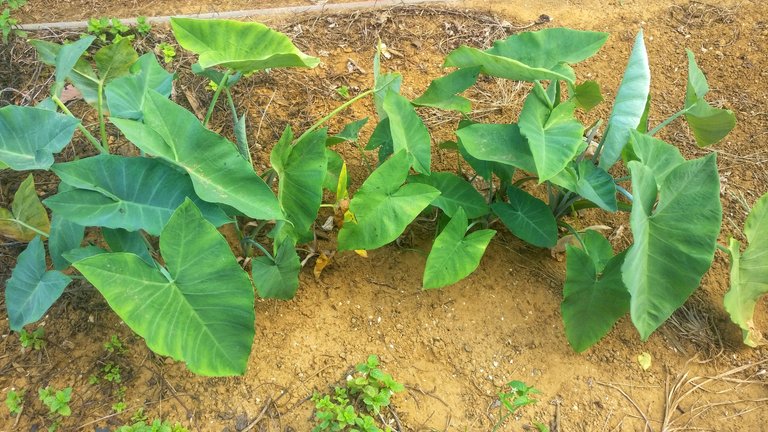 These things grow like crazy. This small patch gives us a harvest/meal every 2 weeks. When I expand, that would mean a lot less visits to the market and a lot more savings.
---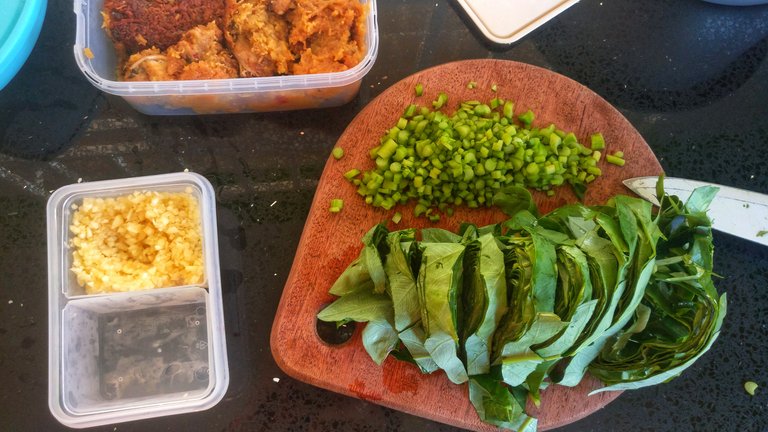 The preparation of the leafy dish was simple. Some butter and garlic in a pan. Then I chopped up the leaves and stems, after Tanja washed them of course. And after adding a bit of salt and water, I just let them steam for a bit and that was it.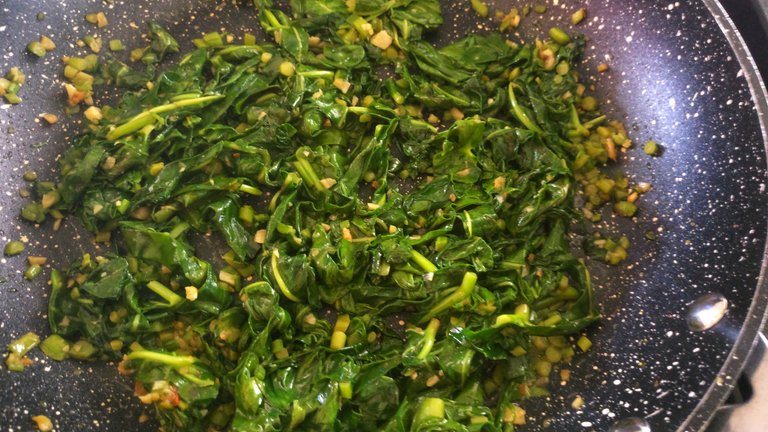 ---
It was definitely fun not having to cook a lot for once and instead receiving well prepared food from loved ones. We enjoyed it to the fullest.
---

---
This was part of the Dash Out Sunday culture in the ReggaeJAHM Community. Special shoutout to @dmilliz for starting the trend in the community.
Check out the details here and be sure to shared your culinary Sunday with us.
Thank you for stopping by. 🙃
[ Uniquely clever sign out message goes here ] ✌️✌️✌️