From Boxing at the Rock to Queens in the Palace, Miami Beach Has it All!

Read this post on TravelFeed.io for the best experience
---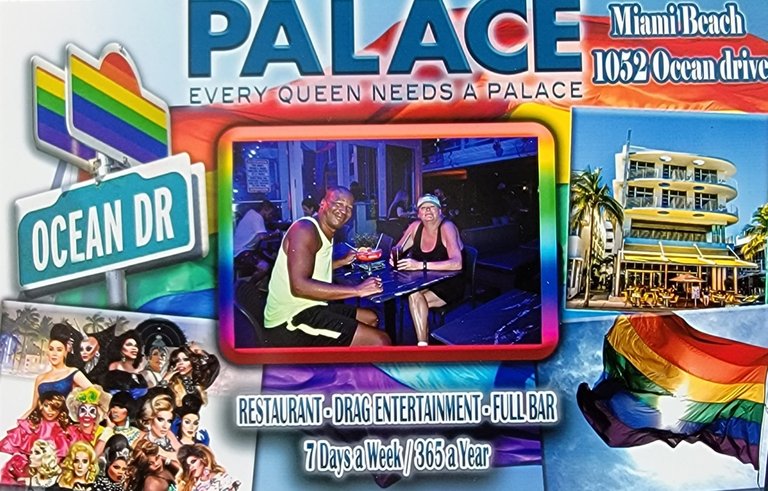 We rented a condo here in Miami Beach for the month of September and it has been a really great time.  Now some people would say "why go to a hot beach location in the summer?" but we love the ocean and beach.  Hot weather is the best time to enjoy it.  And since it's not prime time vacation season here now, it hasn't been crowded.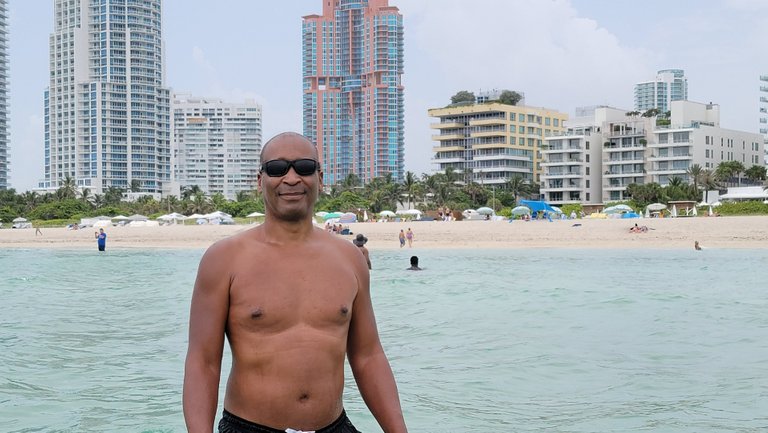 You can see from this beach picture that it is not at all crowded.  The ocean temp is perfect.  The sands are white and soft and just enough wave action in the ocean to be enjoyable.  You can go parasailing or rent a jet ski or kayak if that's your thing.  We just enjoy being in the ocean and walking the beach.  So lucky for us, what we enjoy the most is FREE.  Now there were a few days that the "purple flag" was out at the lifeguard stations indicating dangerous marine life was present (in other words, the jellyfish were out!) and we stayed out of the water on those days.
Miami Beach is not the cheapest place entertainment-wise however.  Most of the food and drink at the restaurants is pretty pricy, which is why we prefer to rent a condo with a full kitchen and have at least some of our meals at home.  If you want to go out, there are literally hundreds of open-air cafes, bars, and restaurants to chose from.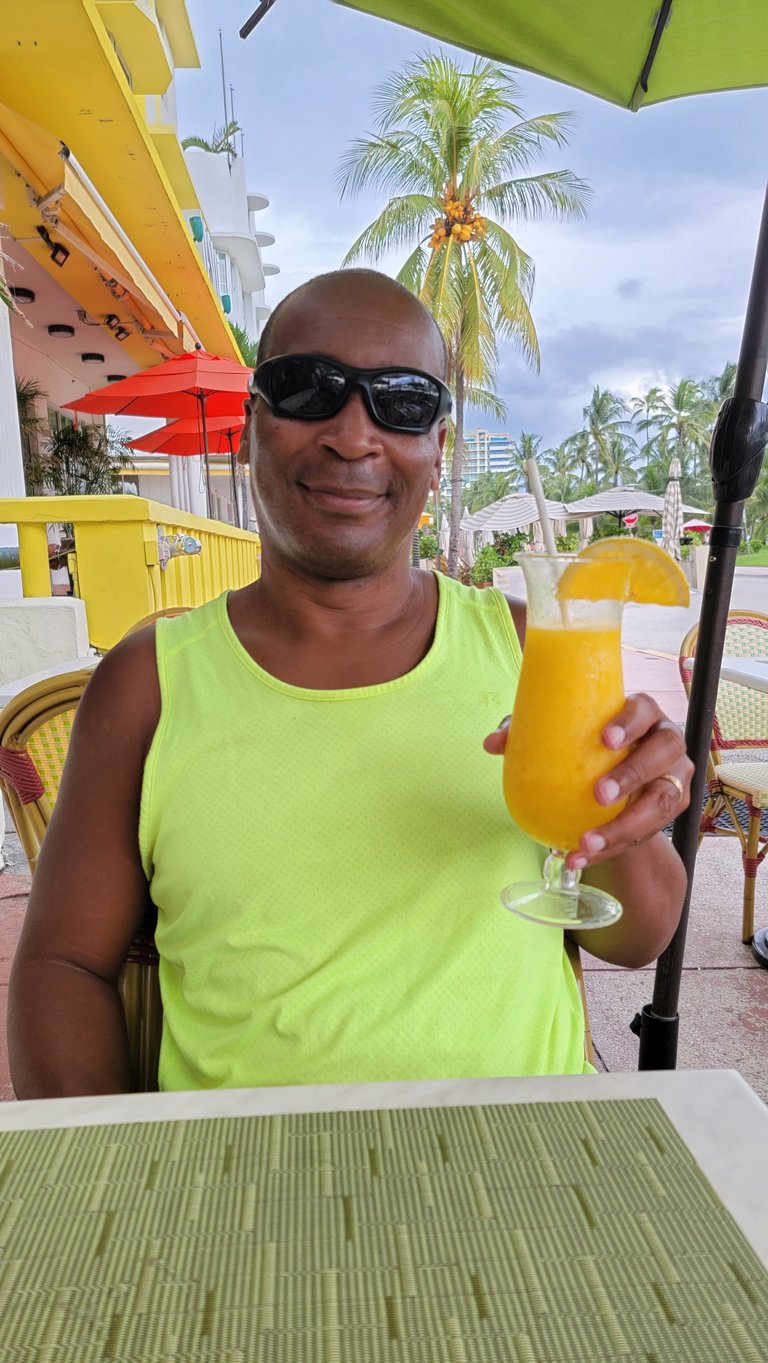 If you look around though, not everything has to be super expensive, there are normal prices to be had.  We love to walk everywhere so it's much easier to discover these little hidden gems.  There is a small New York Style Deli on West Pointe Drive that's three blocks from our condo and features a breakfast special and taco special every day.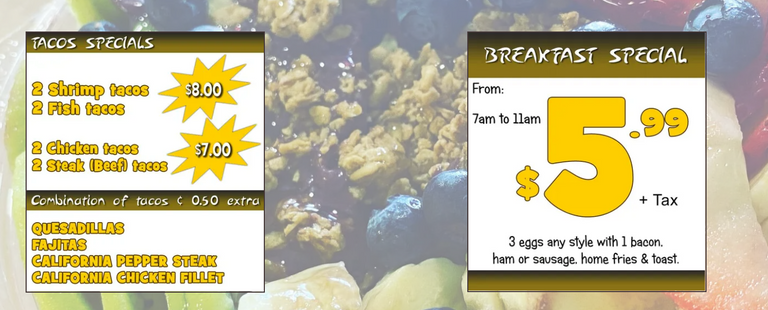 You go inside and order from the counter then you can sit outside at one of the little cafe tables and enjoy the scenery while you eat.  People-watching is one of the most entertaining things to do here in Miami Beach.  You never know what you might see!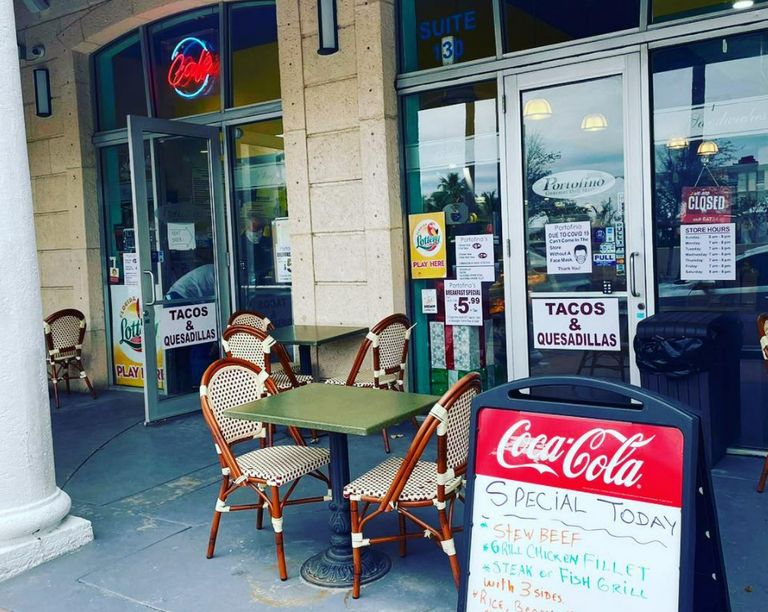 Miami Beach is an island consisting of South Beach (where we are staying), Mid Beach, and North Beach.  The Miami Beach Trolly makes it very easy to get from one end of the island to the other.  And it's FREE (and air-conditioned.)  We made use of the trolley when we wanted to explore other areas.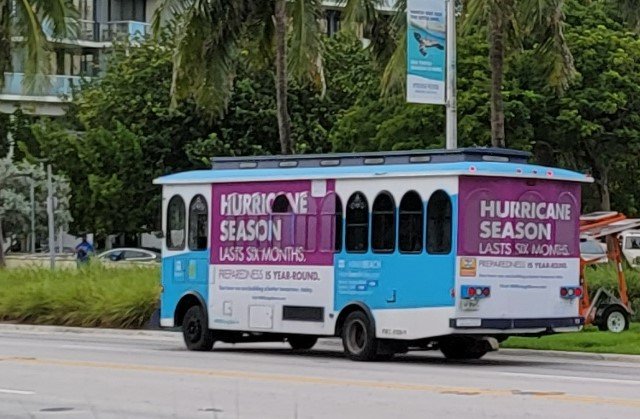 My husband is a huge lifelong boxing fan and there just happened to be a boxing matching between Evander Holyfield and Victor Belfort at the Hard Rock Cafe, just 30 miles away in Hollywood, FL.  We couldn't pass up the opportunity to see a live boxing match.
Evander Holyfield is a legend, but really past his prime for a boxing match.  He was a last-minute fill-in after Oscar De La Hoya contracted covid.  Unfortunately for us fans watching, Holyfield was knocked out in the first round, so the main event didn't last long.  I was lucky enough to get in at least one picture of the fight, lol.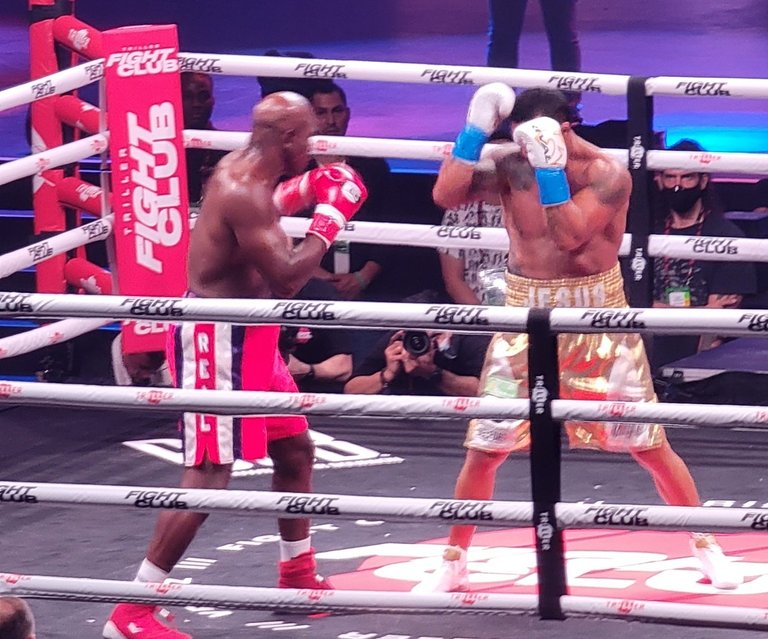 Rapper legend Fifty Cent was one of the ringside announcers.  Here he is wetting his throat with a little champagne.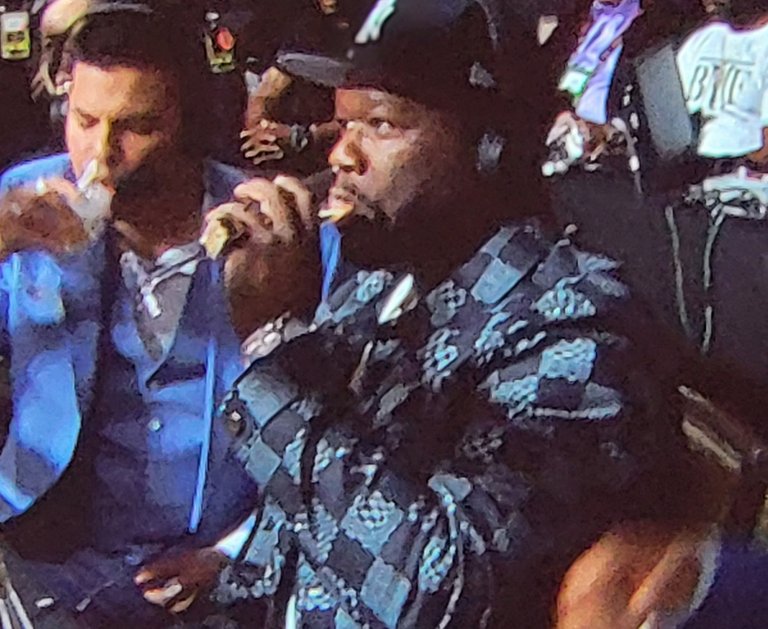 One of our other evenings of entertainment involved dinner and drinks at the Palace.  The Palace has been the #1 Drag Bar and Restaurant in Miami Beach for over three decades.  Their weekend brunches are legendary.  Nightly shows are ongoing with a variety of performers.  My personal favorite was the Queen who performed "Walk Across the Fire For You" by Melissa Ethridge, which is one of my all-time favorite songs.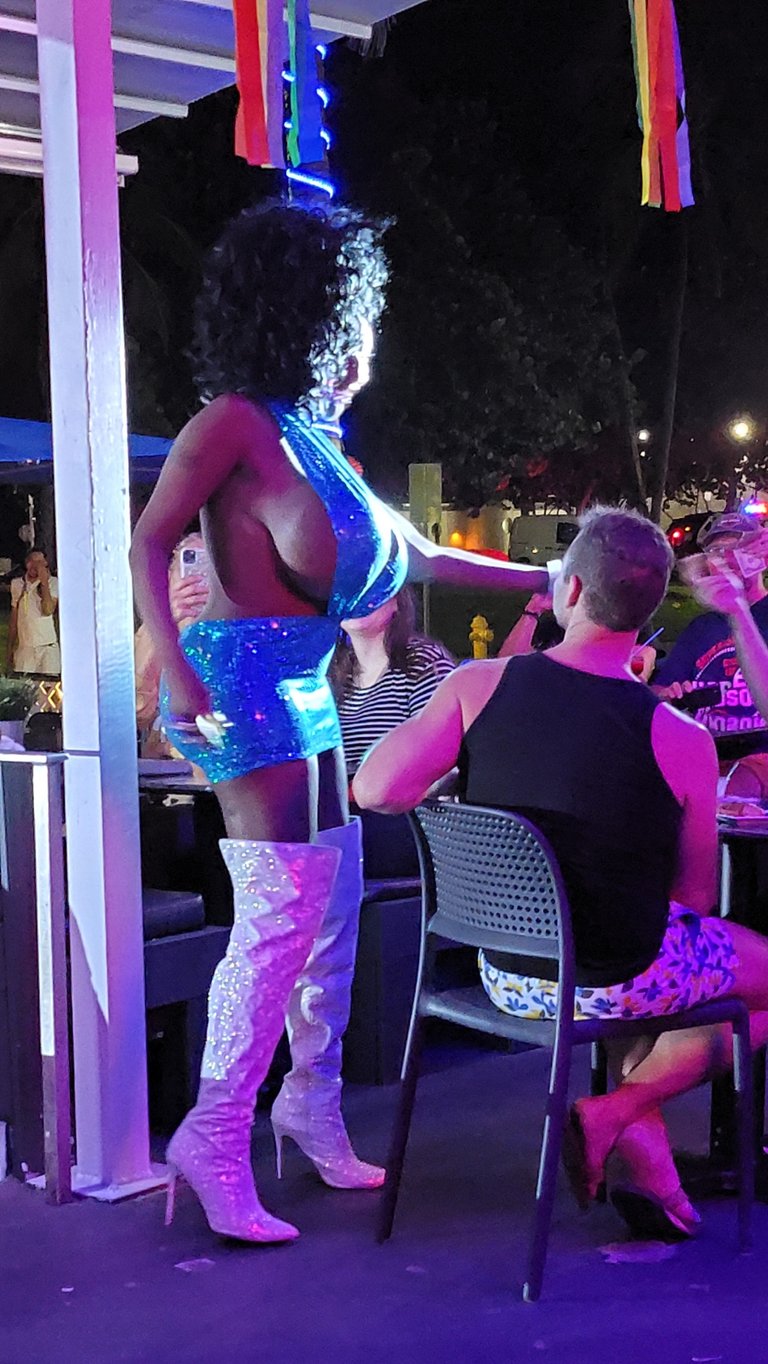 The dollar bills were waving and the smiles were everywhere as the Queens performed.  
So you can see, there is something for everyone at Miami Beach!
---
View this post on TravelFeed for the best experience.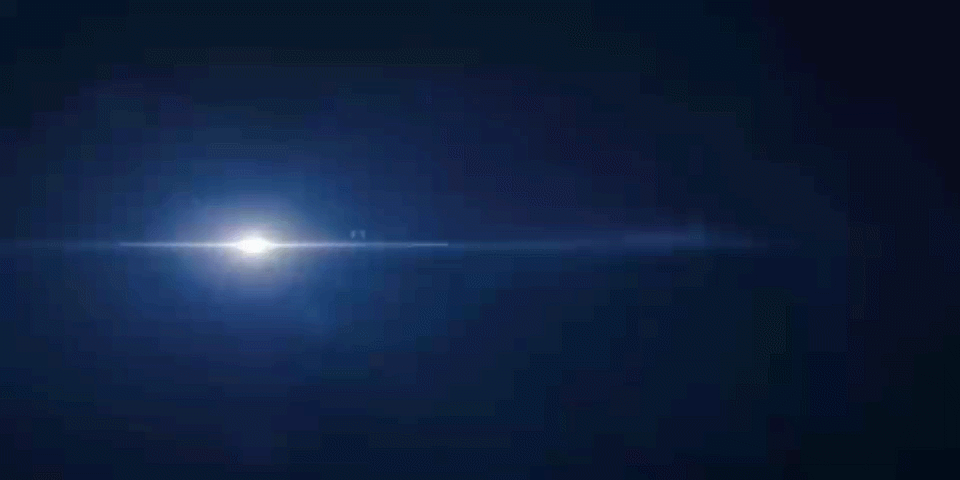 Hive is a social blockchain where you can join communities, share and curate content and earn cryptocurrency that is growing in value. Sign up for an account at Sign up for Hive.
---
---