Read this post on TravelFeed.io for the best experience
---
Eat breakfast at your accommodation and set out on the road. I went to the Sacre-Coeur Basilica near the hostel. After all, there are many cathedrals in Europe. As you step inside, you are amazed by the grandeur and the mysterious atmosphere. I feel like I'm going to have a faith that I didn't have. I sometimes think that this is the power of religion, and I think that excessive splendor and display of power have caused the corruption of religion. I think about what the role of religion should be today. If all religions only pursue their own faith, the results will be obvious. The background of the fall of medieval Catholicism was material and power. People's lives don't get better, they get worse, but religion uses it to fill only their stomachs. Reality and a world that is evident. Religion, where the ups and downs are the dominant religion, must be born again. The Bible says that it is difficult for the rich to go to heaven, but the absurdity of going to church and praying for God to become rich is similar to Buddhism. It is said that the Buddha, who abandoned the position of king and lived a life of no ownership, also died with a laugh of sighing at the disciples who told him to resurrect before he died. In the present life rather than the world after death, he emphasized that achievement, but when his disciples talked about paradise, he must have regretted what he taught.
Traveling offers a lot of thoughts other than visiting tourist destinations. It's also my way of traveling. After all sorts of misconceptions, if you're bored, you'll walk and think again. If you travel, we recommend that you don't just take pictures while wandering around like you do today. It is said that only pictures remain, but only pictures remain. I was sitting in a chair for a very long time in the cathedral. While thinking about mischief.
When I come out, I can't see if it's smog, but I can see flies. People eagerly climb the hill. I am busy taking pictures and moving their breath. So I quietly got out and walked. After walking for a while, you can see the Saturday market. The voice of the merchants shouting how much each one and the appearance of the customers bargaining are similar everywhere. France is a little louder. After walking for a while, we arrived at Perla Shez Park Cemetery. Why a park cemetery? Today's destination.
It is a place where so many people are buried, but nothing disappears forever. The death of an individual continues and becomes history, and people remember it. They don't disappear just because they disappear. Each comes to visit different cemeteries with different memories. So the cemetery became a tourist destination. I also came here to see the cemetery of the warriors of the Paris Commune who risked their lives to change society.
For Parisians, the cemetery is not only a resting place for the dead, but also a park for the living. That's why people who have something to confess or have to get an appointment take as a place to meet the graveyard."-Sue Bok
The cemetery of the commune in Paris always feels like a flower. In addition to the commune in Paris, there are people who died in the scenes of heavy history such as the Spanish Civil War and the Second World War. If we, who live in the present, forget, neither the past nor the future will continue. History is the power that connects the present and enables us to live the future, as EH Carr said of a conversation with the past. I remember the story of Esperantist I met the day before. Can women in Korea smoke on the street? They are said to have started changing since 1970. Although the 68 Revolution failed politically, it succeeded in terms of life change. Human rights have begun to be respected, education has changed, reflection on fascism in the past history, constant blame for sin, and a reflection on the past history that is still being debated. I think this might be the background for Europe's growth in rational and human rights. So please don't tell me forget. Beyond simply remembering, you need to discuss and reflect specifically on what to remember and what to do.
So this is a more interesting and more meaningful place for me. I also enjoyed the process of getting here. The restaurant owner criticized the United States for attacking Syria while watching TV at the lunch restaurant as Pax America. Everyday life is political and inseparable with history. The essay philosophy test is famous among Bacalorea (French secondary school graduation test). After the test, many scholars appear in the broadcast and in the press to discuss their views. Then the French people will be debated again. Do the people really know about the exam questions in Korea? It is difficult to know just a few times that the problem is controversial, but it is an enviable France compared to Korea, where it is reported that only a few points can enter college.
I didn't have a special schedule for Sunday in Paris, but suddenly an attractive Korean woman I met in Myanmar contacted me. I am a young friend studying PhD in Paris, and I earned my own money in college and graduated from graduate school because I wanted to study again after going to work. I met at the Myanmar airport and took a taxi to Bagan. I heard that I came on a trip before I left for Paris, but I am studying here. It was very nice. We talked about French education over snacks and beer in the restaurant. Locals say they are critical of the aforementioned Bacalorea. Most of the students say that they memorize it, but I think it will be much better than the Korean test, where at least finding the correct answer is the only one. After having a quick meal at a restaurant, he said he brought a glass of wine and went to the Seine to buy wine, cheese and snacks at the supermarket. A lot of people are gathering and talking. Eating is also very simple, or many people don't. Everyone is going to play like this. A glass of wine that is good for a pleasant conversation, and he said that it was so good to talk in Korean after a long time. It is a day that makes me feel better too.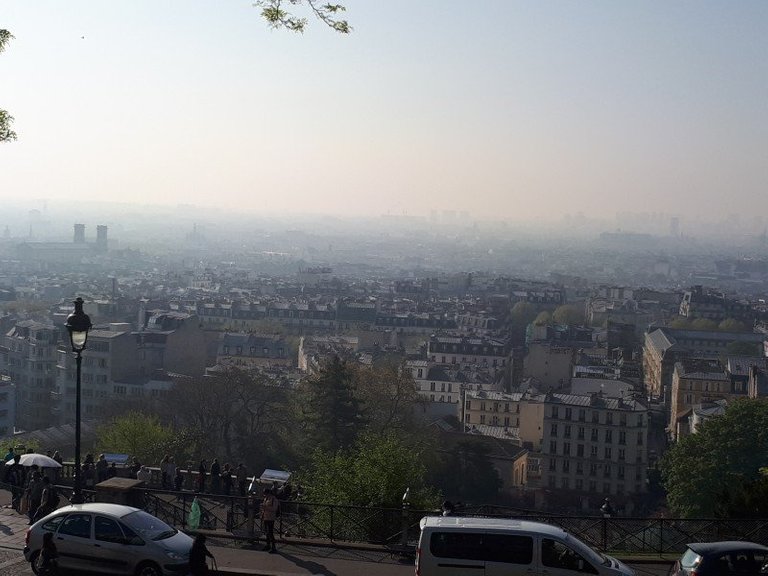 Paris city seen from the Basilica of Sacre-Coeur-Thinking about the climate crisis while looking at smog.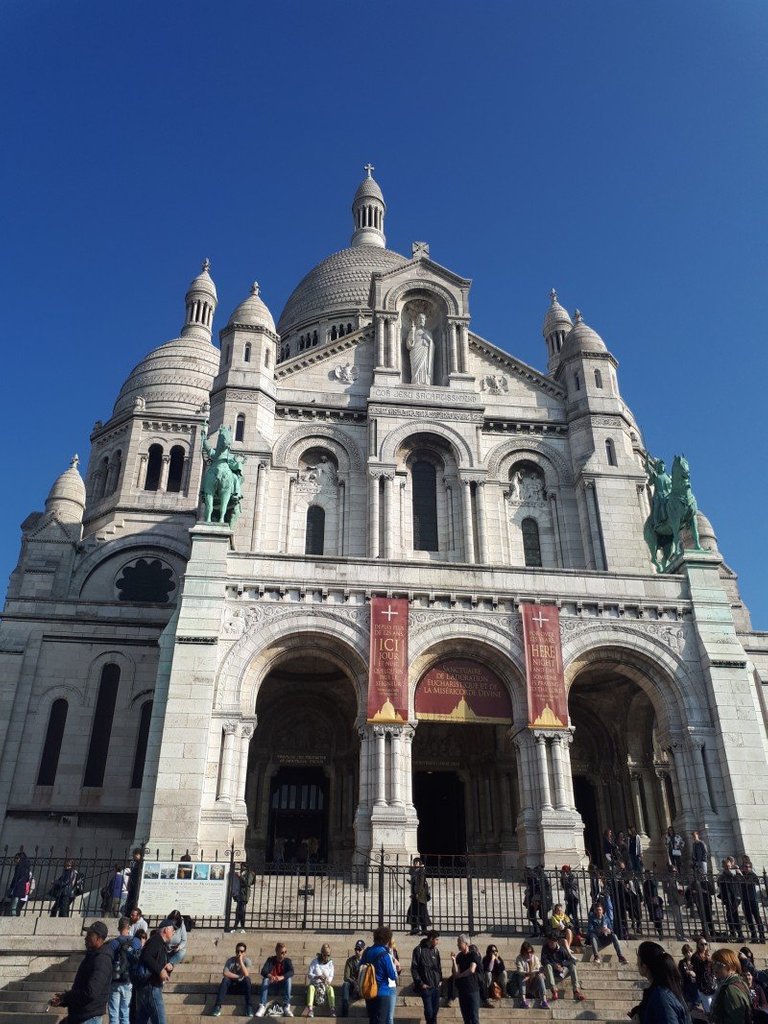 Sacre-Coeur Cathedral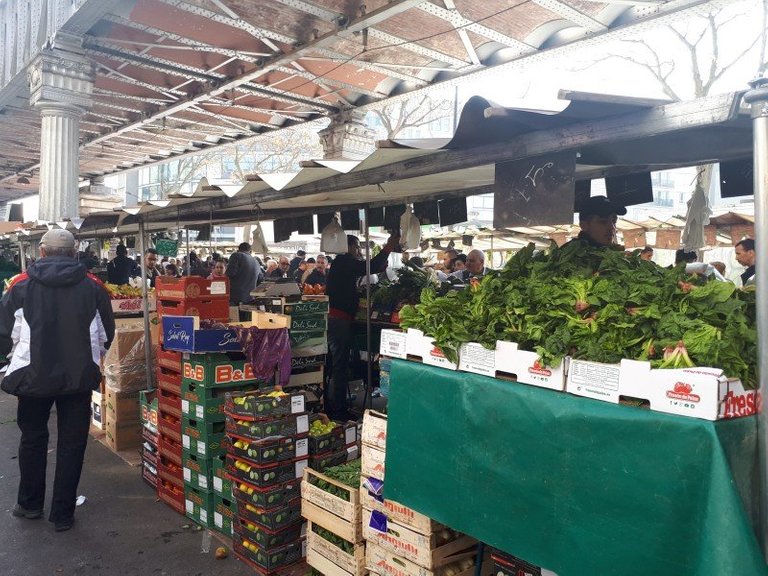 Paris's Weekend Market-A slow walk will give you a glimpse into how the locals live.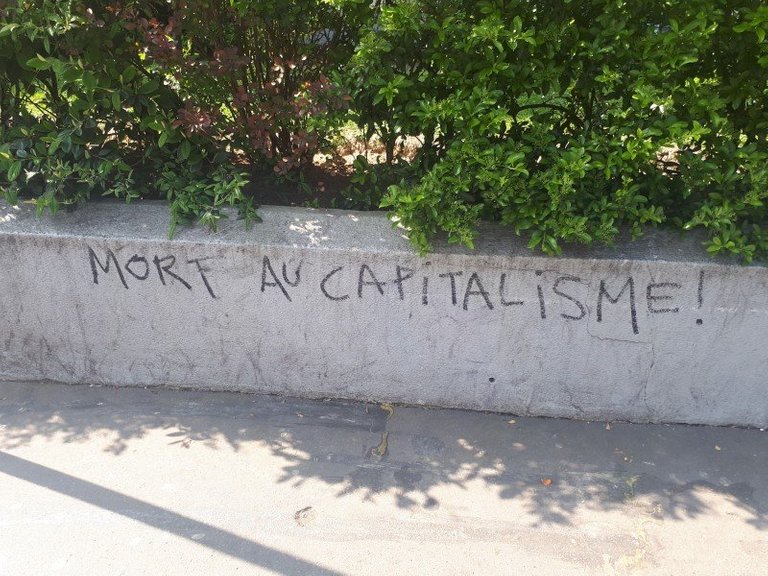 Even if you don't know French, you can. Thanks to Esperanto
Death to capitalism...
Democracy is still in progress in the history of France, which has killed countless revolutions and even kings.
Social change and their fight is still ongoing. I realize again that European democracy wasn't just one morning.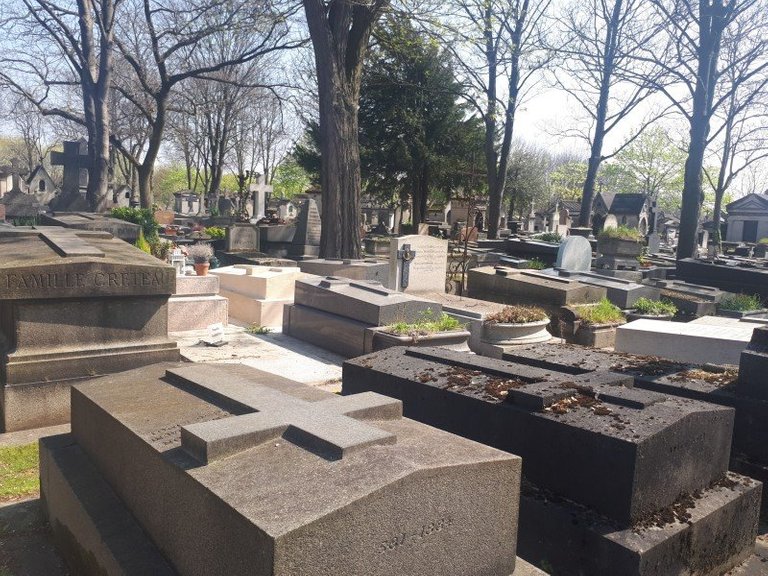 There are numerous cemeteries in central Paris. What if there is a cemetery in downtown Korea?
The traces of those who lived earlier are history, and their history is also a tourist resource.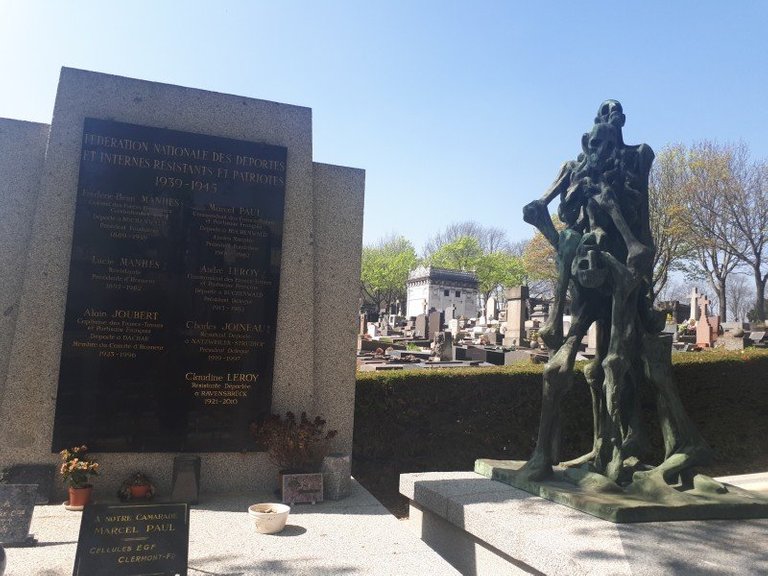 The history of the failed but not failed revolutions-the Paris commune, the 68th Revolution, etc. became the foundation of today. Many people come to remember it rather than tell them to forget it.
Walk along the Seine while practicing the pilgrimage route.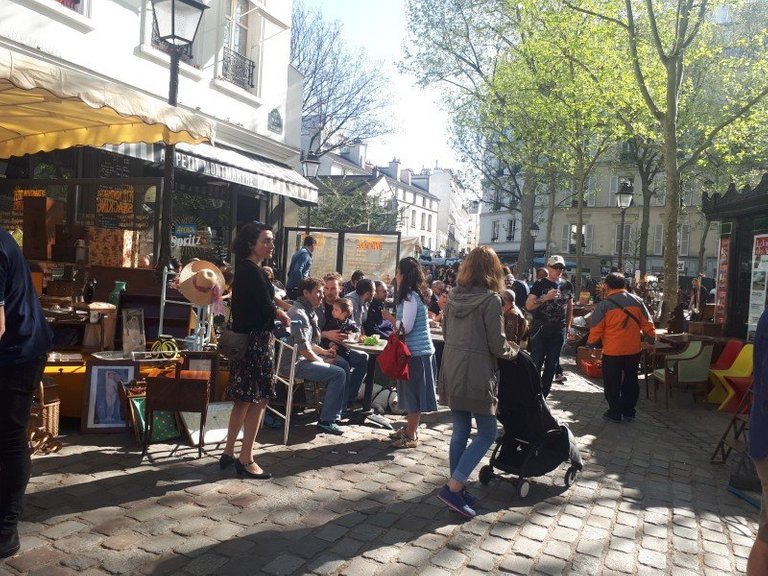 Lots of people at the weekend market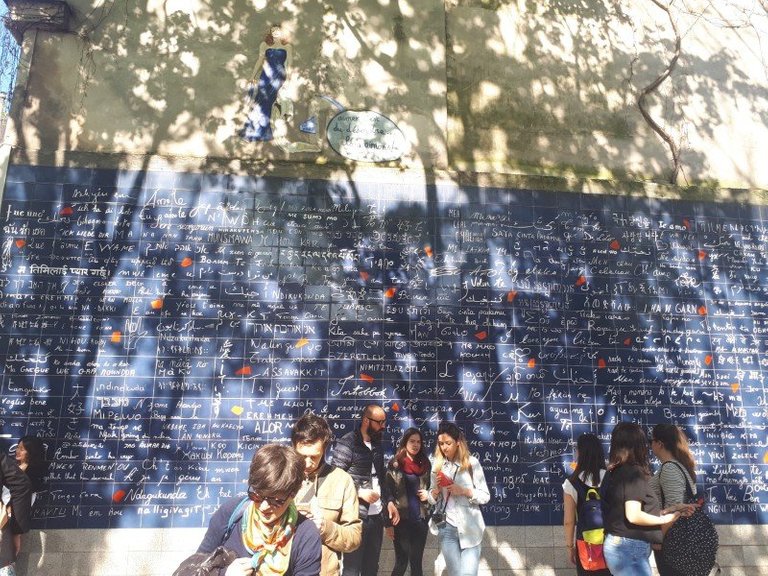 Languages ​​from around the world displayed in a park in Paris-did you find Korean? Many people are taking pictures because they are the words love.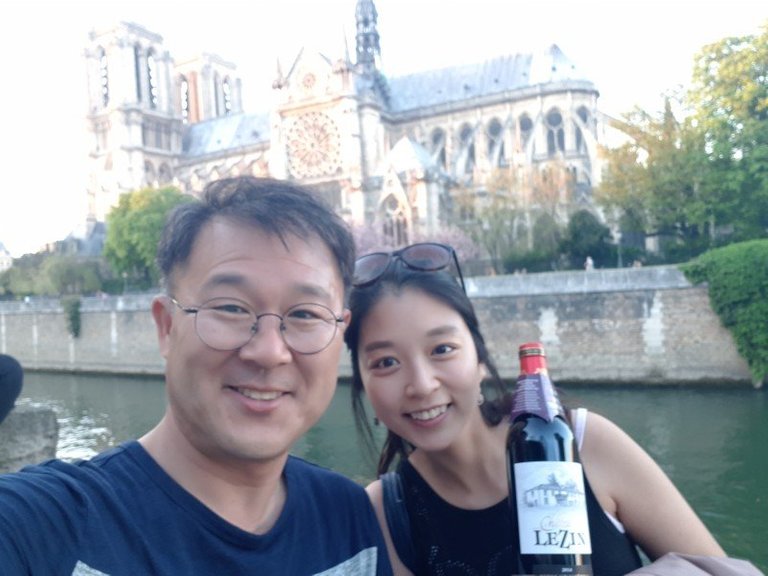 Yeni met while traveling to Myanmar
Sitting by the Seine in Paris and having a glass of wine
---
View this post on TravelFeed for the best experience.