Read this post on TravelFeed.io for the best experience
---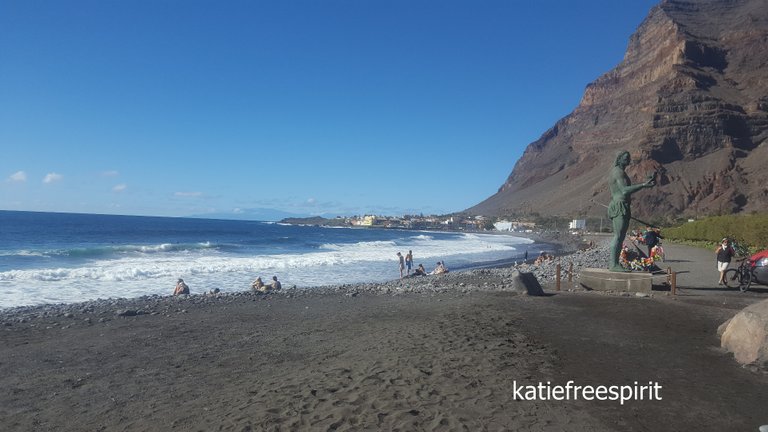 Playa del Inglés is a bit like the beach de San Sebastian. There is a large black rock hill next to the beach. But this hill is much larger, and the ocean is wild, strong, with large waves.
There is a statue of the Hautacuperche warrior on the beach.
Hautacuperche was an aboriginal warrior from Gomero, the protagonist of the so-called "Gomeros rebellion" of 1488, as well as the executor of Hernán Peraza el Joven, territorial lord of the island.
Baptized as Pedro Hautacuperche, his aboriginal name has been translated by various authors as 'the one who brings happiness', 'born with a good omen', 'the happy one' or 'the lucky one'.
Source: Wikipedia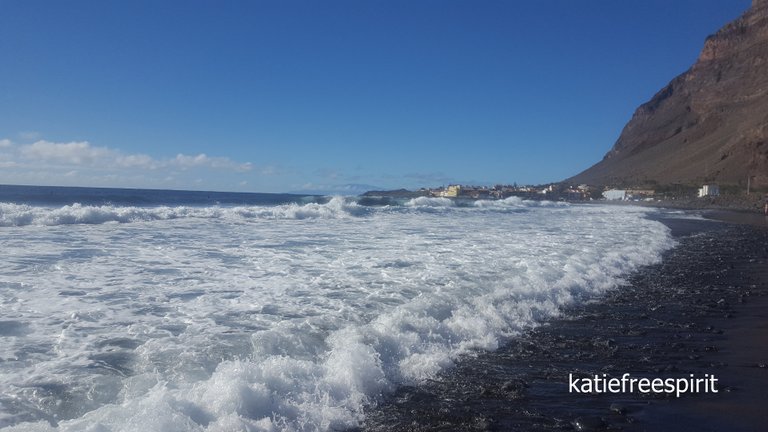 This beach also has black volcanic sand. And this is what the feet look like after contact with it ;)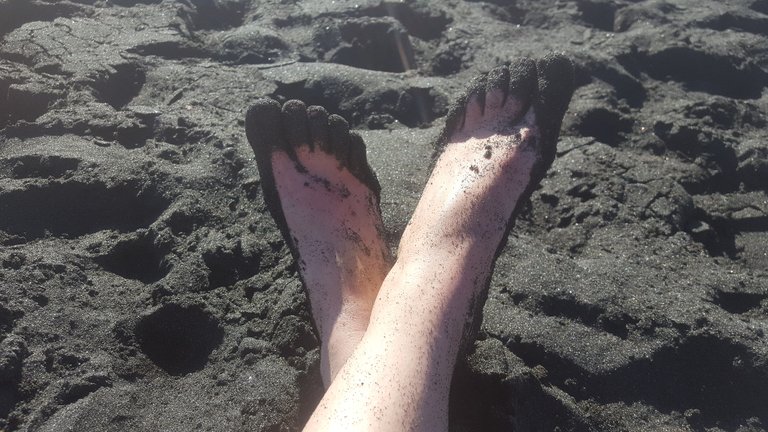 See what great waves were in the ocean. I was sitting on the beach and watching them. They looked impressive.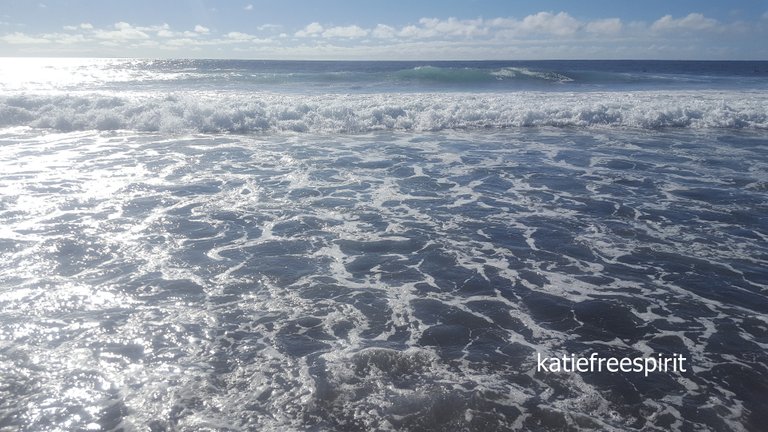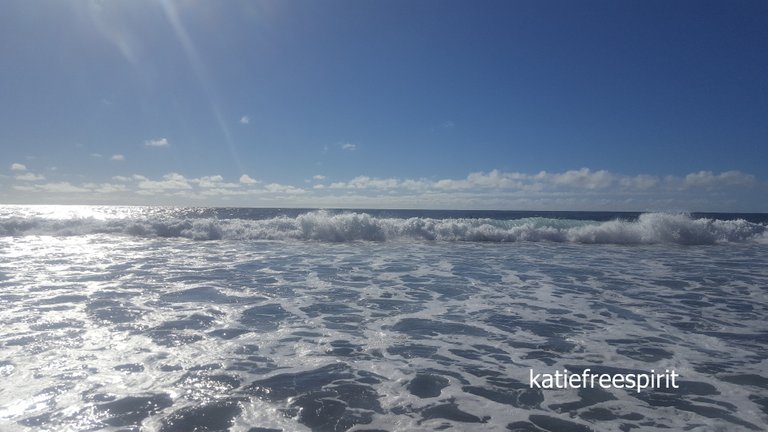 At one point, I noticed a man sitting on the wet sand, and a woman next to him. Every now and then the flowing water flooded them.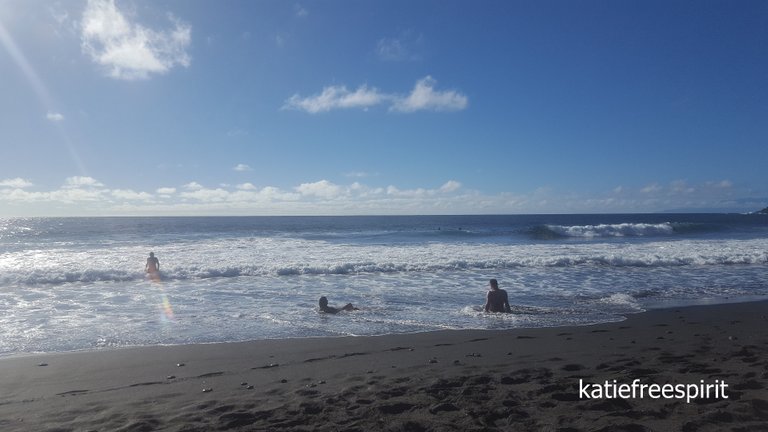 I walked over to them and joined them in having fun with the waves. I sat down on the wet sand and after a while I felt the water flowing in with all its force hitting me. It was a great experience. It is like a powerful massage with the water stream. Wild fun with the element of water.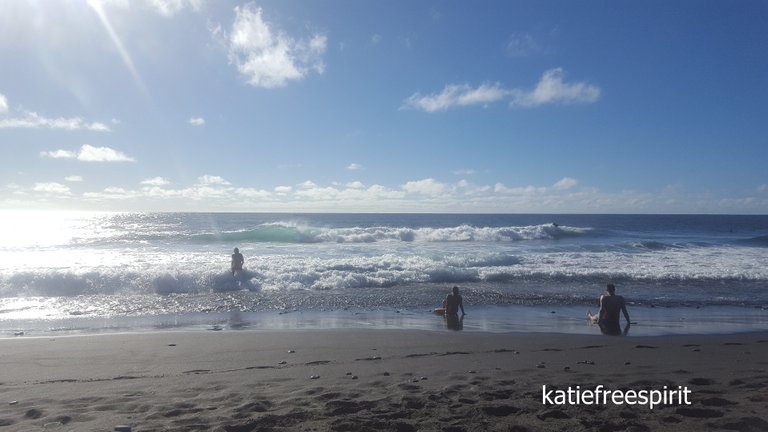 Such waves are great for surfers. I saw them swim on the ocean waves.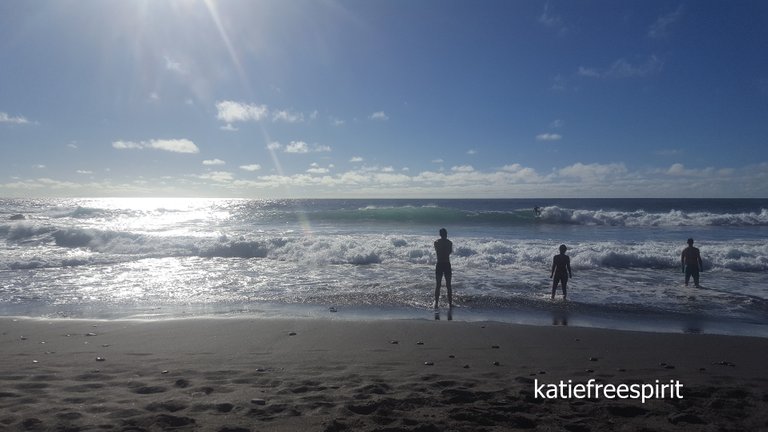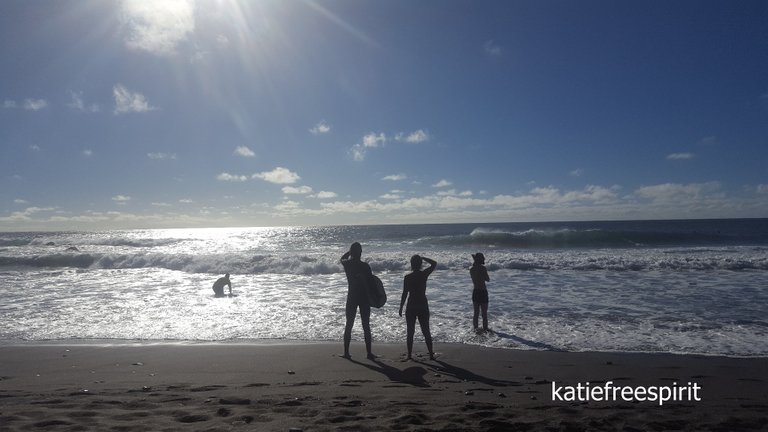 I did not dare to enter the ocean any further than when the water was at my knees. The ocean was very restless that day. I was filled with its energy while watching and playing with the waves on the shore.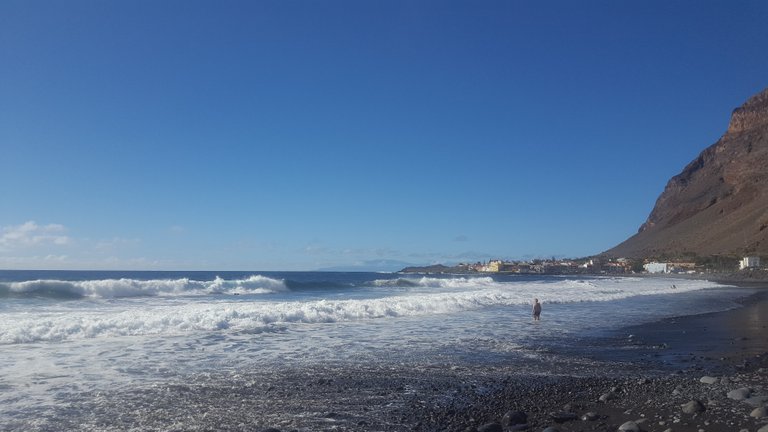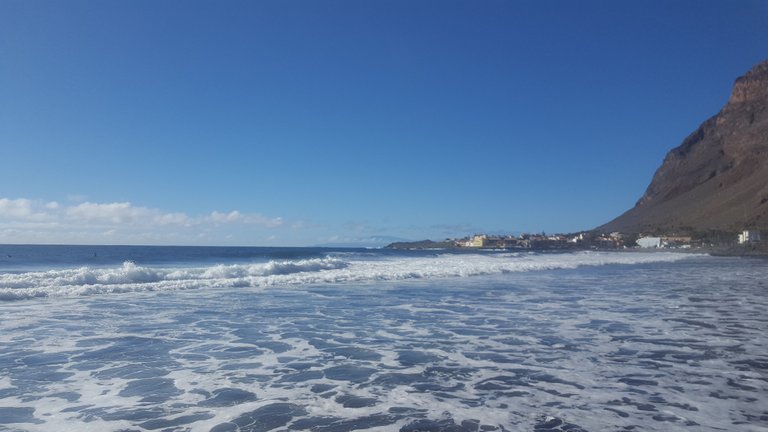 ---
View this post on TravelFeed for the best experience.