Read this post on TravelFeed.io for the best experience
---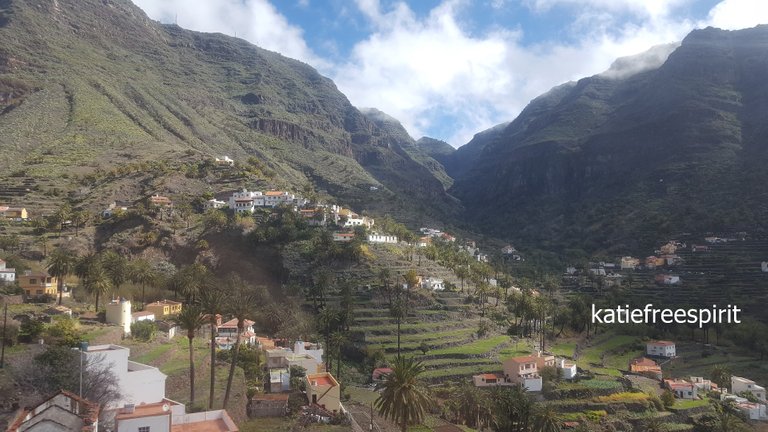 Valle Gran Rey means Great King's Valley. The drive to Valle Gran Rey is an amazing experience. The city is located on the west side of the Gomera island, yet the distance from the capital - San Sebastian is only about 55 km. But that doesn't mean you can get there quickly. You have to drive on narrow mountain roads, often along precipices. The views along the way are wonderful, but people who suffer from fear of heights may find it difficult to travel along this route.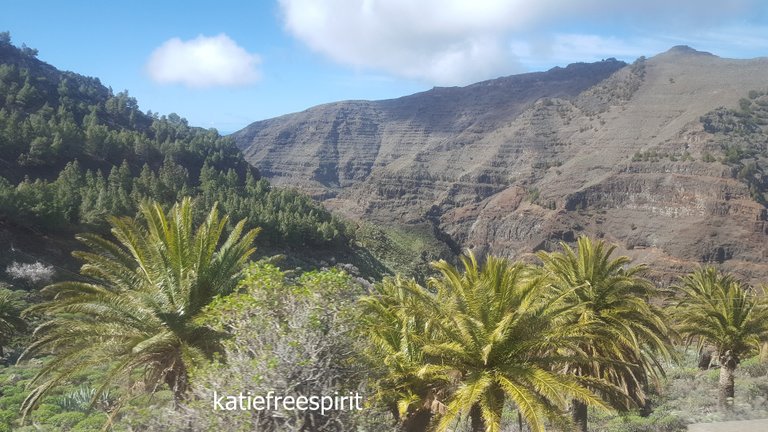 See for yourself, this is how the mountains looked from behind the bus window. I was traveling by local bus. The driver was driving quite fast at times, which made me not completely safe, but luckily we arrived safe and sound ;)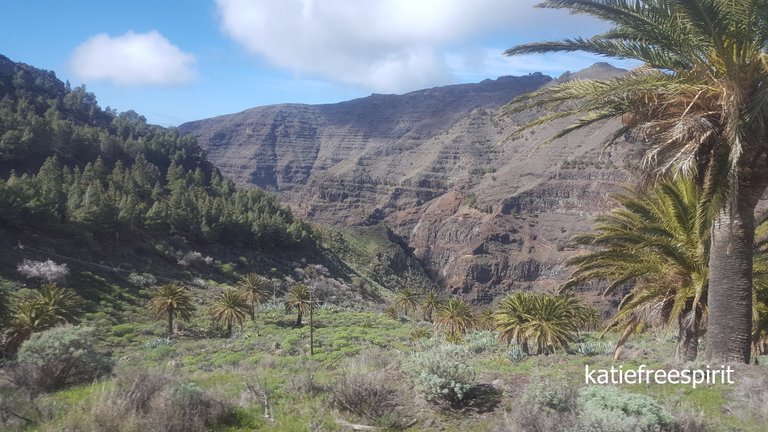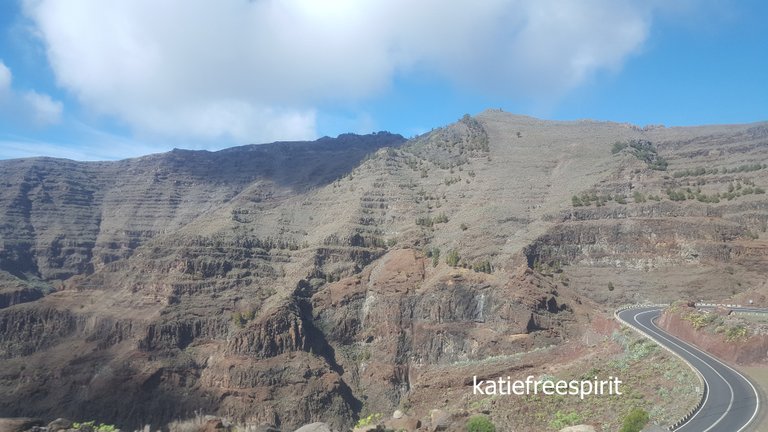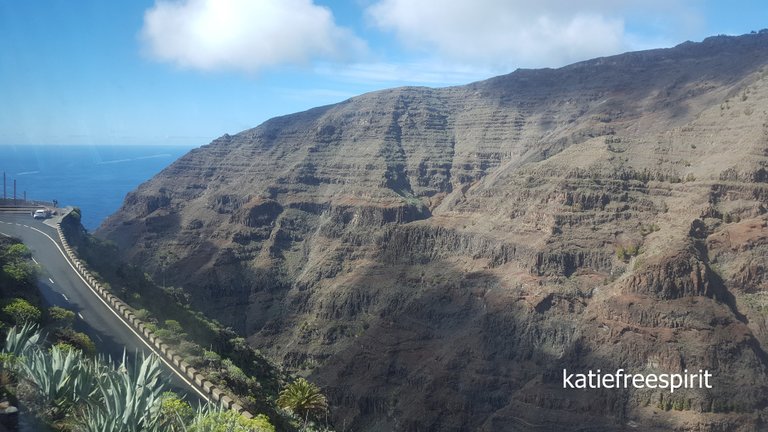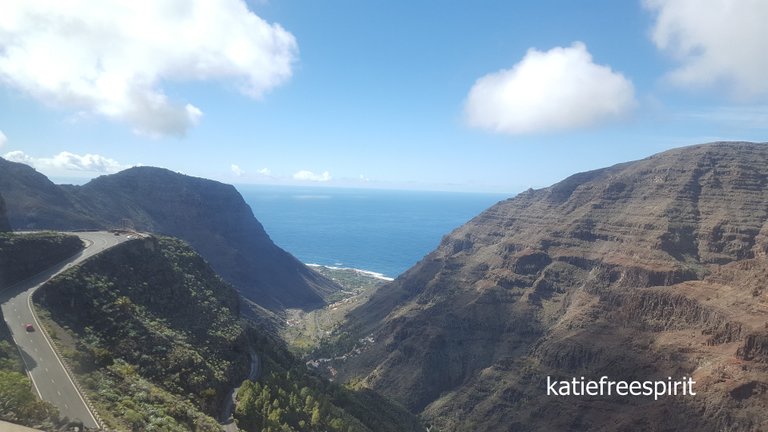 It was a wonderful moment when we started driving into the city. On one side of the mountains, the ocean somewhere in the distance, and the mountain slopes looked a bit like tea crops in Asia ... as you can see there are green colored stepped terraces farmland and palm groves in the upper reaches of the valley.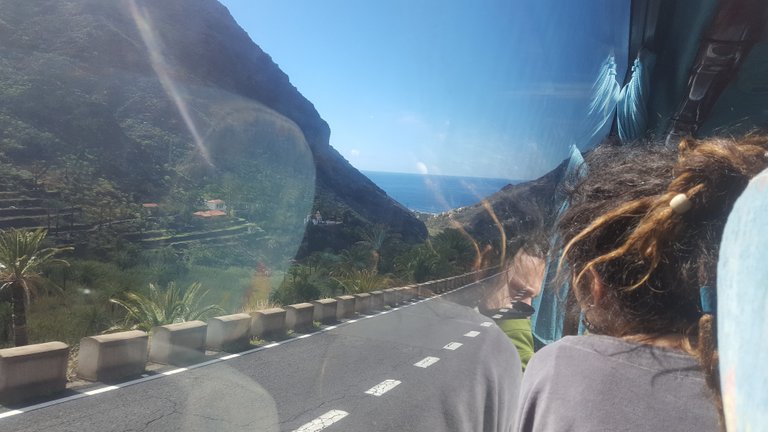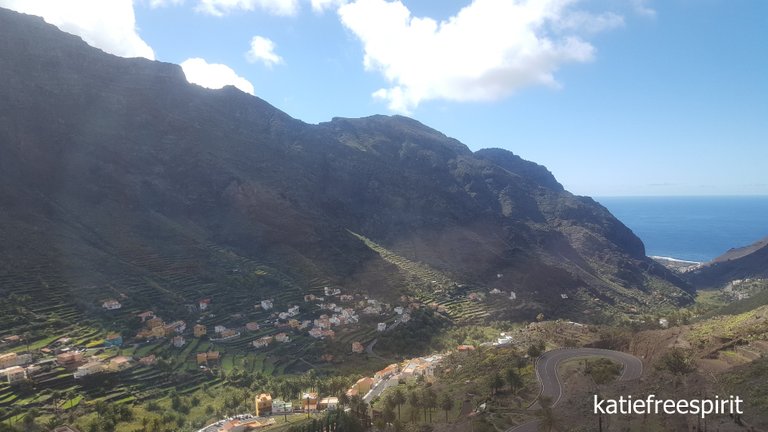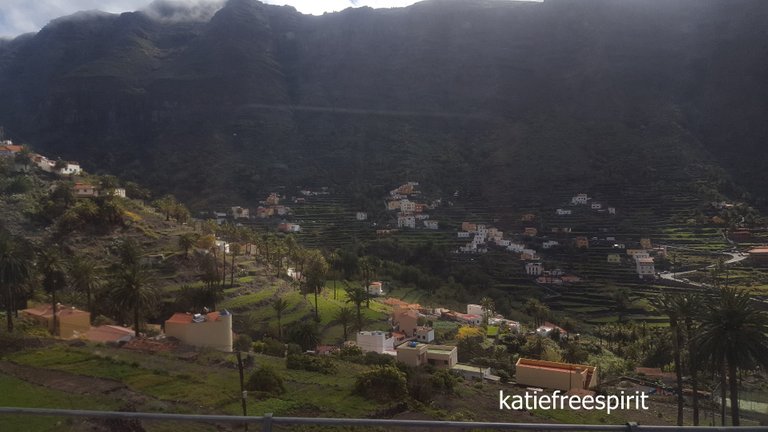 The first buildings we saw in the town were white houses with red tiled roofs. Tall street lamps, in a classic style, looked cool. And palm trees. There are many tall, beautiful palm trees around.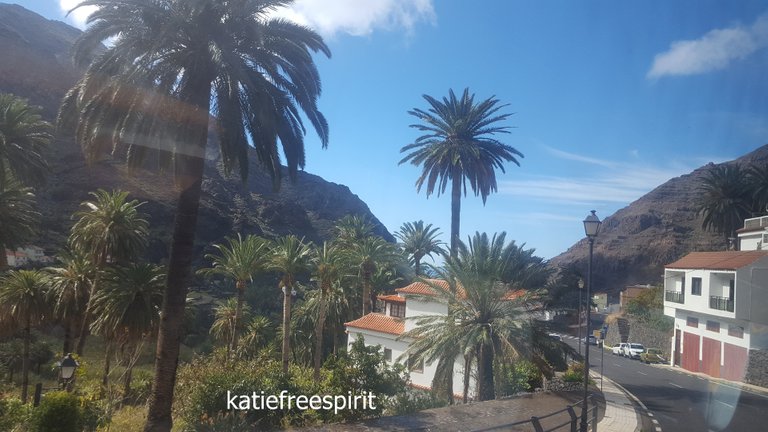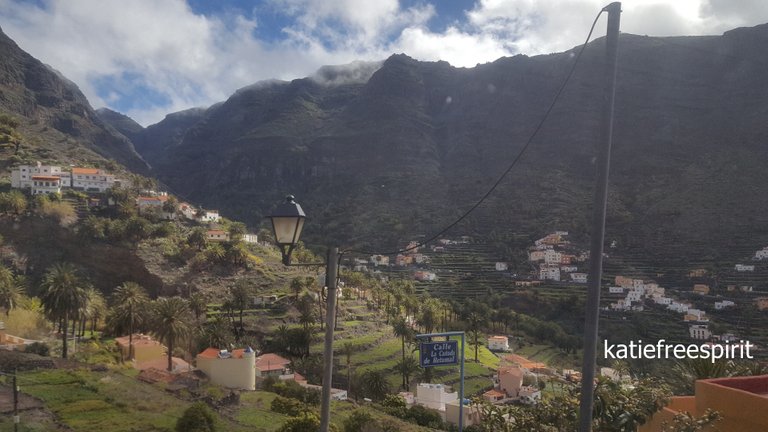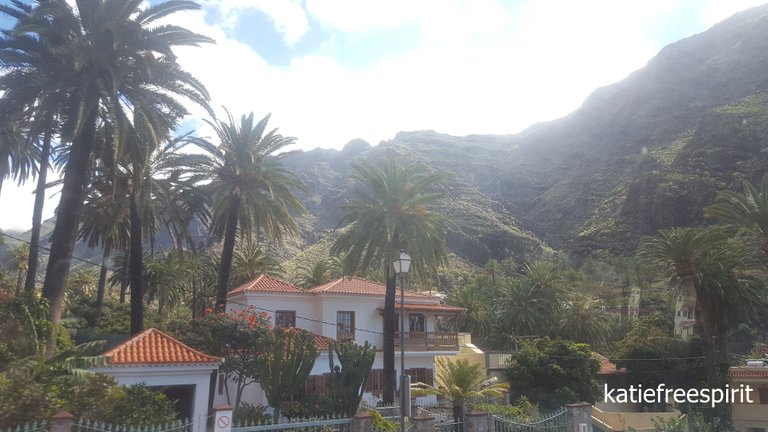 There was a nice atmosphere in the town. People were smiling and friendly. I also met a lot of tourists, families with children and artistic souls. In many places in the city, people play instruments. You can also listen to music in local restaurants.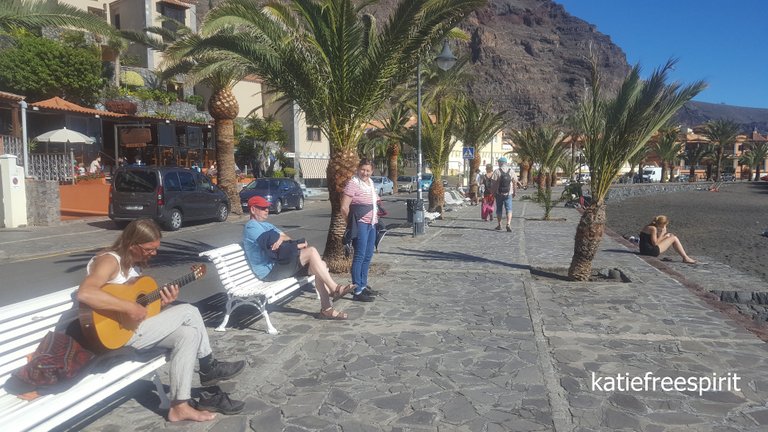 It is said that on clear days you can see two neighboring islands from Valle Gran Rey: La Plama and El Hierro to the west. Unfortunately, I did not succeed, but I saw many beautiful boats in the bay.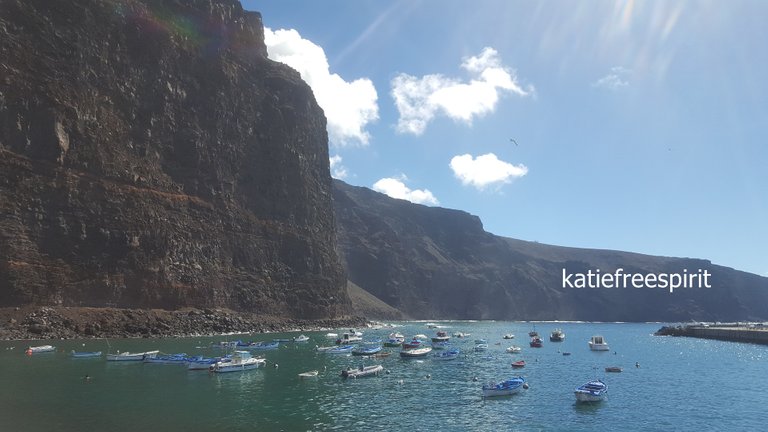 At Valle Gran Rey, I ate a great pizza. It may not be traditional Spanish food, but the pizza had local toppings - some fish or seafood. I don't remember exactly, maybe someone will recognize it from the photo. It tasted delicious.
Before coming to Valle Gran Rey, I was getting ready to take a boat trip in the ocean where you can see whales and dolphins. Many such tours are organized in Valle Gran Rey. Unfortunately, I was in several places, but it turned out that they had to be booked in advance, because during my stay there, they were all booked :(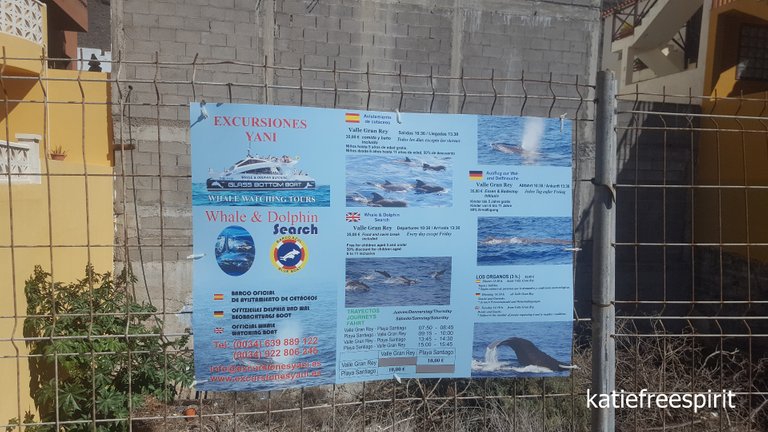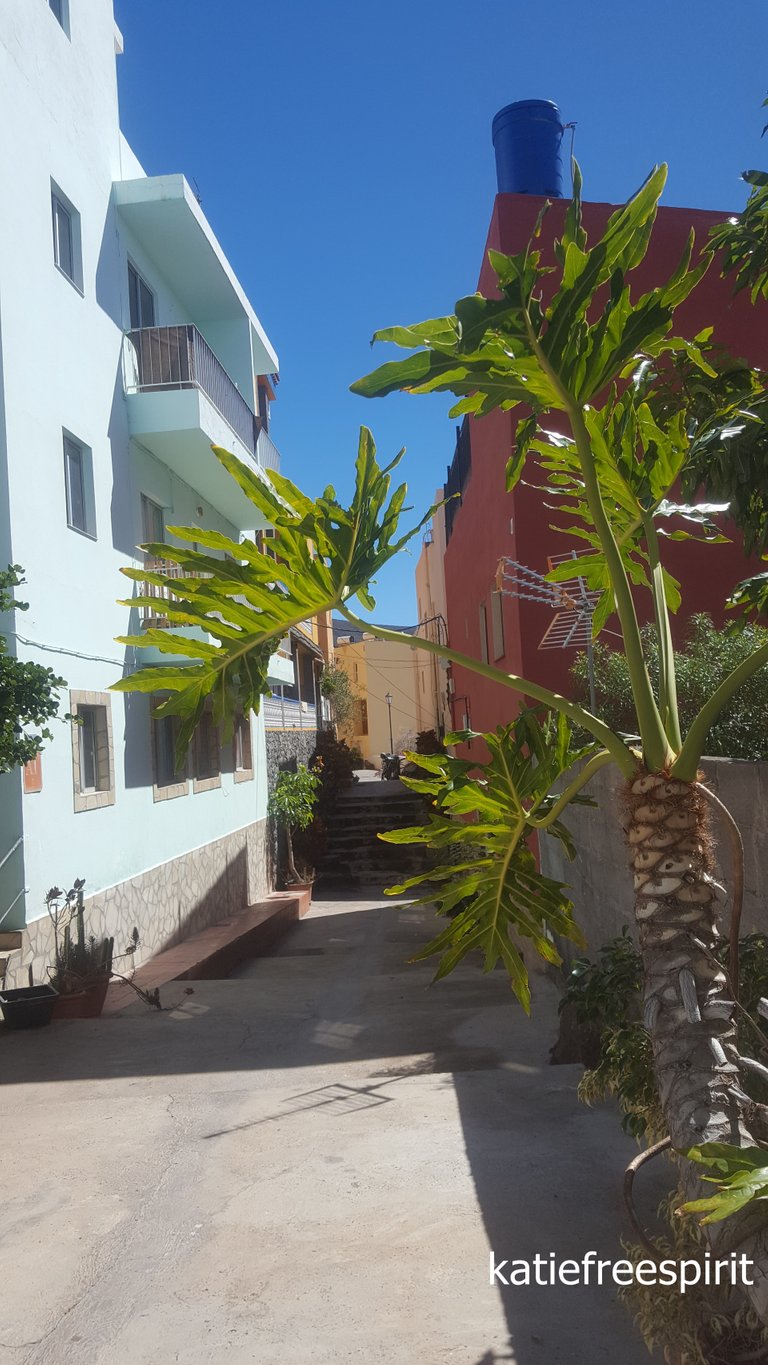 Every now and then you can see a lot of exotic trees in the town, such as this wonderful palm tree with orange fruit. There is also a banana plantation. You can also go on a trip to the garden with exotic fruit.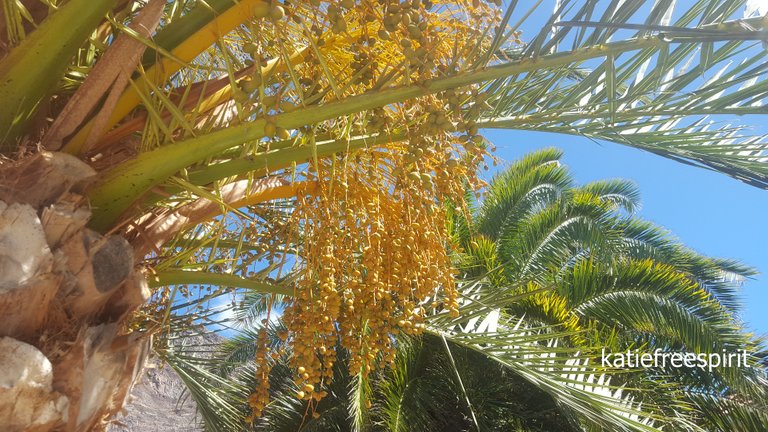 And this hippie vibe. Many artistic souls who are close to hippie ideals have found shelter in the city. Maybe you noticed in the photo from the bus, in front of me there was a couple with dreadlocks. But in Valle Gran Rey you can see many hippie cars. Apparently, when I was on the island, there was a hippie rally "Rainbow Family" here.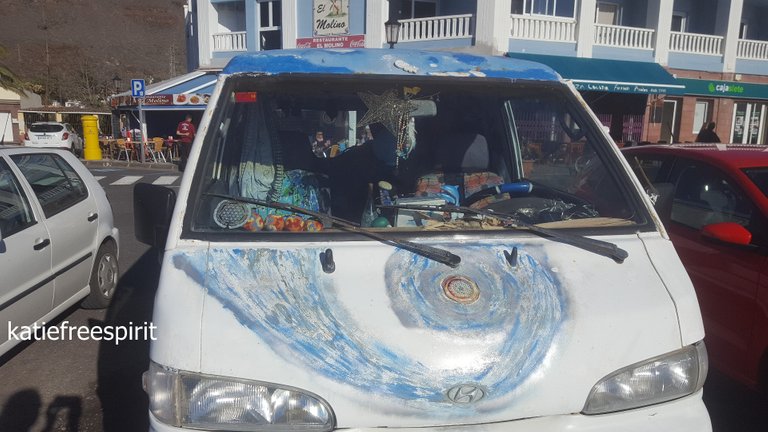 The relaxed atmosphere on the island and the openness of people are conducive to making new friends. For people who like spending time actively, I can recommend hiking trails starting in Valle Gran Rey.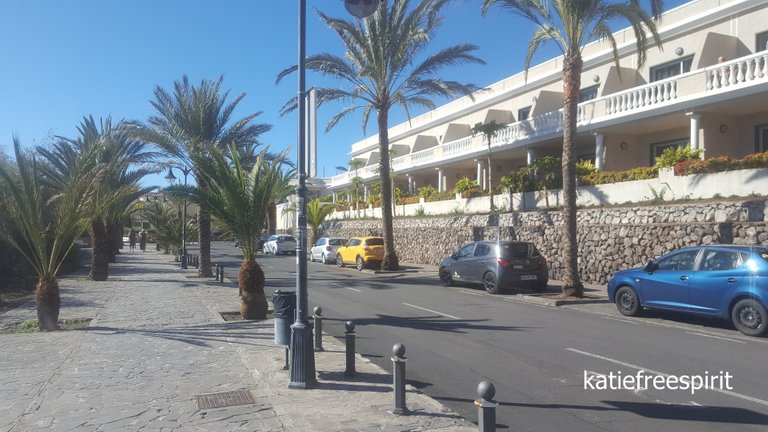 Original content by
@katiefreespirit
All photos and text (except citations) are my own.
---
View this post on TravelFeed for the best experience.