Read this post on TravelFeed.io for the best experience
---
Belgium. What are your first associations when you hear the name? Chocolate perhaps? Vast variety of beers? Waffles? You are right but maybe you didn't know that there are other great Belgian inventions - asphalt, neoprene, Imodium, plastic and even the contraceptive pill.
Today I'm taking you on a quick visual trip to Dinant, the home city of Adolphe Sax, the inventor of the Saxophone. Mr. Sax was an instrument maker who filled the musical gap between the woodwind and brass instruments, thus creating the saxophone family 1846.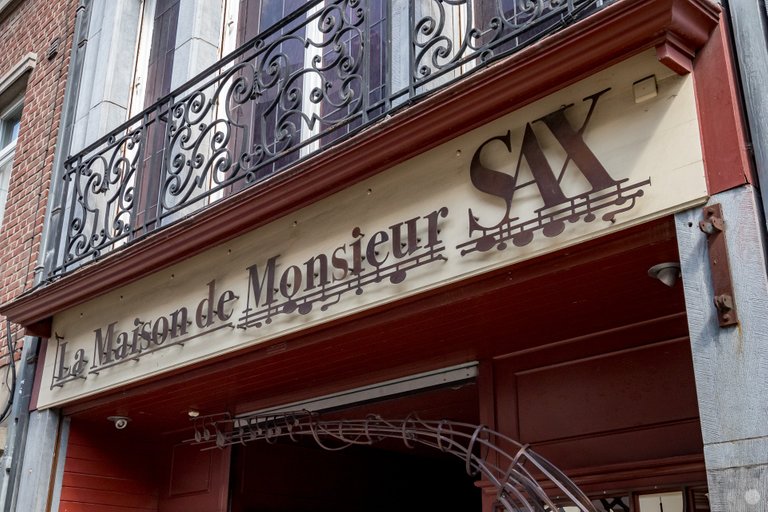 The home of Mr. Sax, not a museum, of course.
Dinant was one of the planned travel destination from our Belgian photo-trip. I love city built on river banks. They are always beautiful and there is something vital and energizing in the air, living by running water, I can feel that. When we arrived in the warm September morning, the weather was just perfect for long walks and the white puffy clouds were giving me the best light for my travel photos :) We found a great spot to park our rental car near the House of Tourism - a good place to start a tour.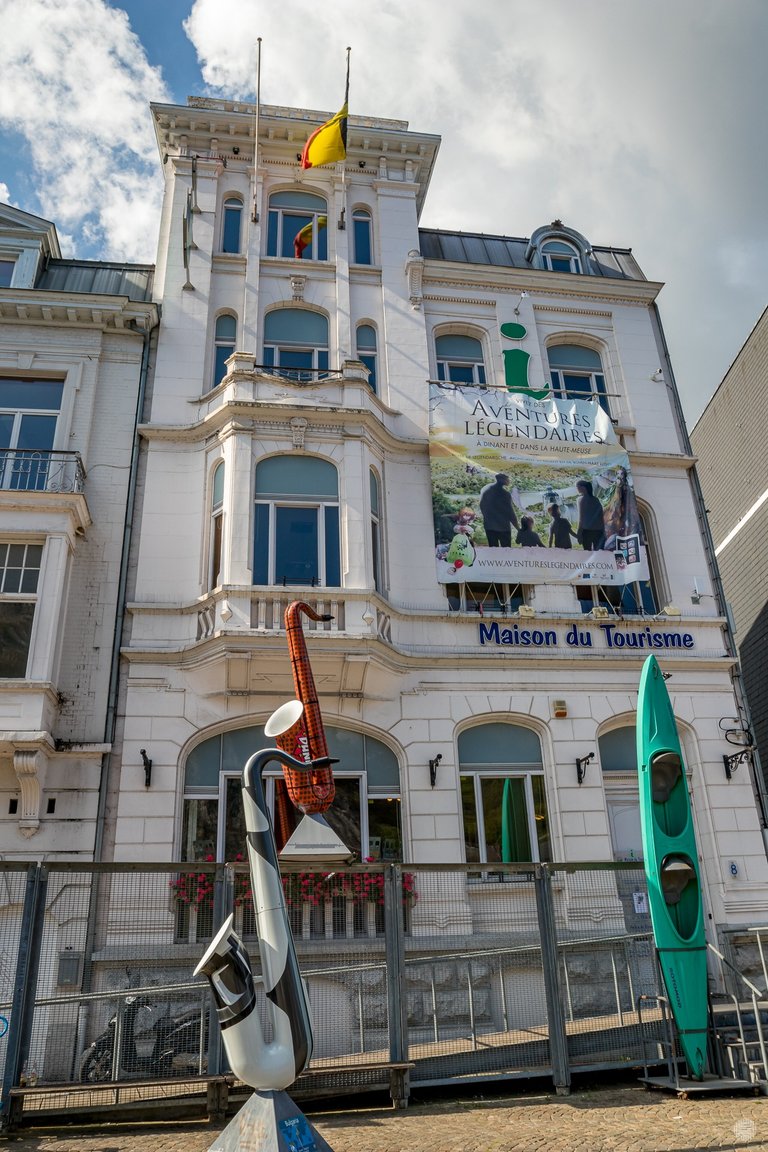 On several sidewalks we could find those huge plastic saxophones, each with its unique design, representing a country. The Bulgarian sax in the foreground :)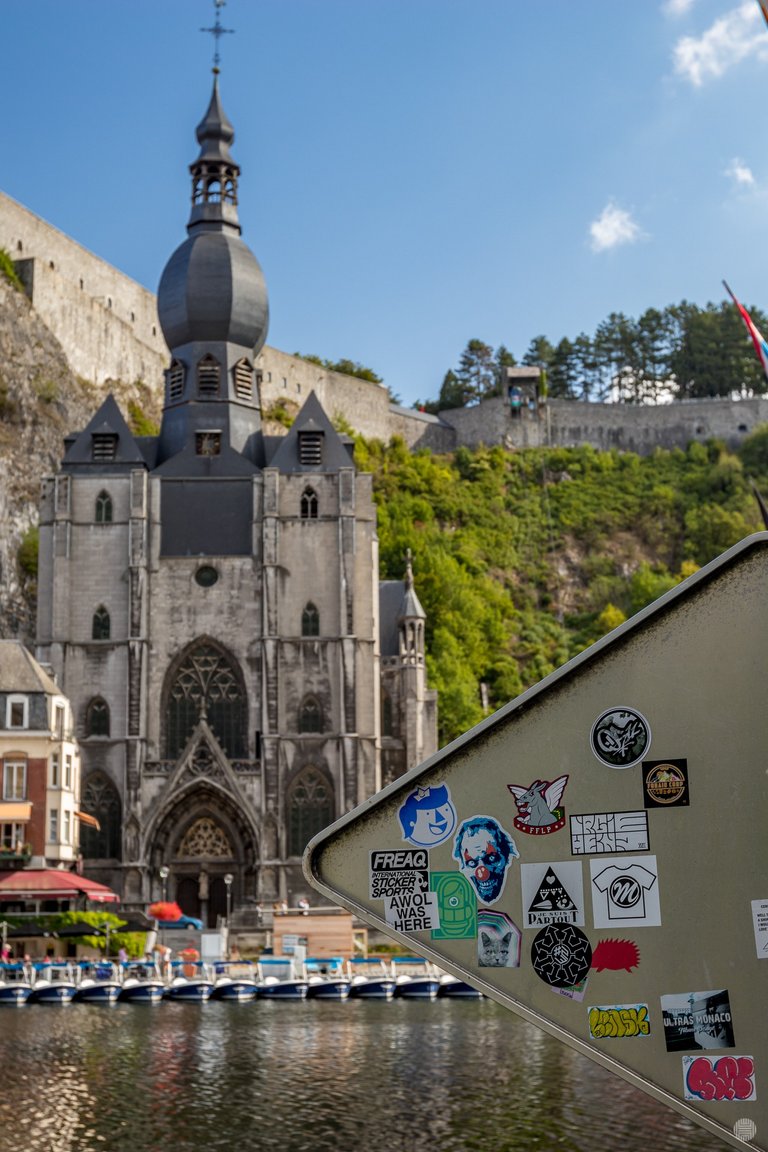 The perfect place to speak-yourself with the slightly blurred church and citadel above in the background.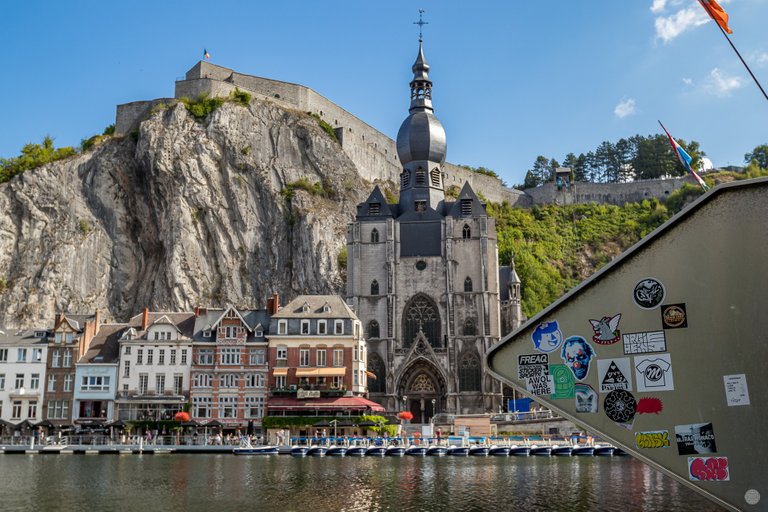 Really beautiful, isn't it?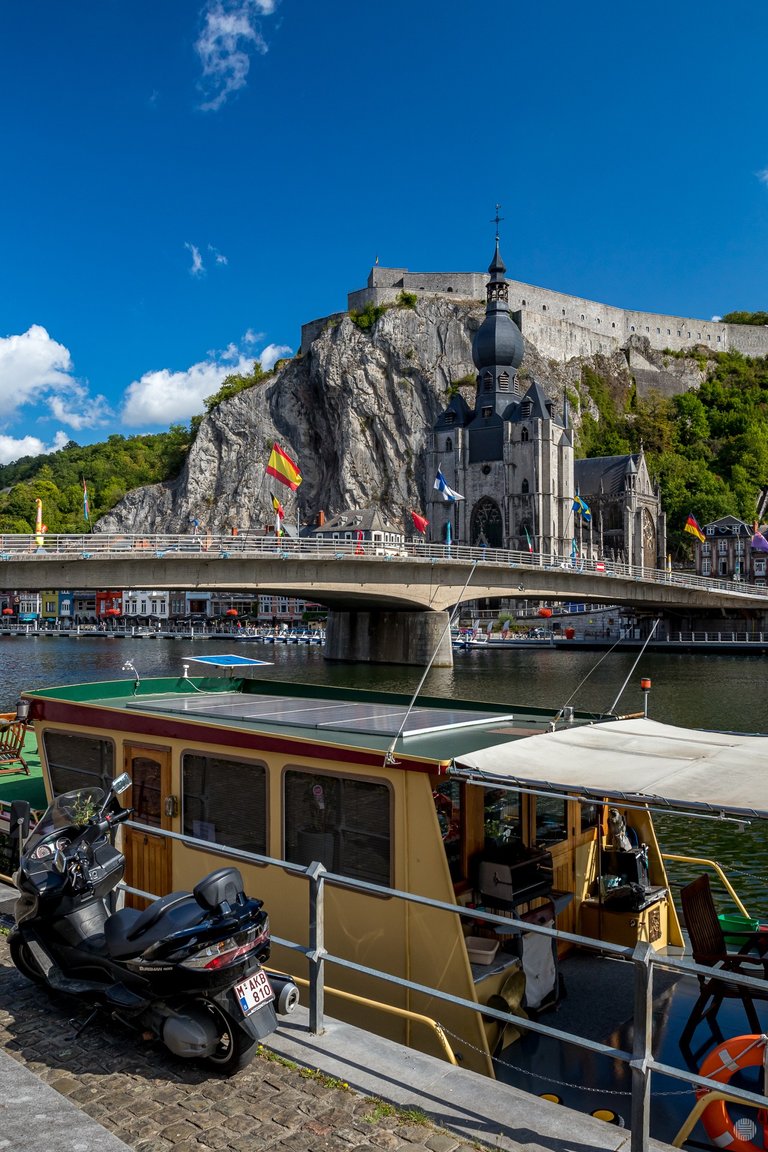 Imagine spending few days and nights on this boat? Hehe, let me surprise you as this is absolutely possible - the boat could be rented online!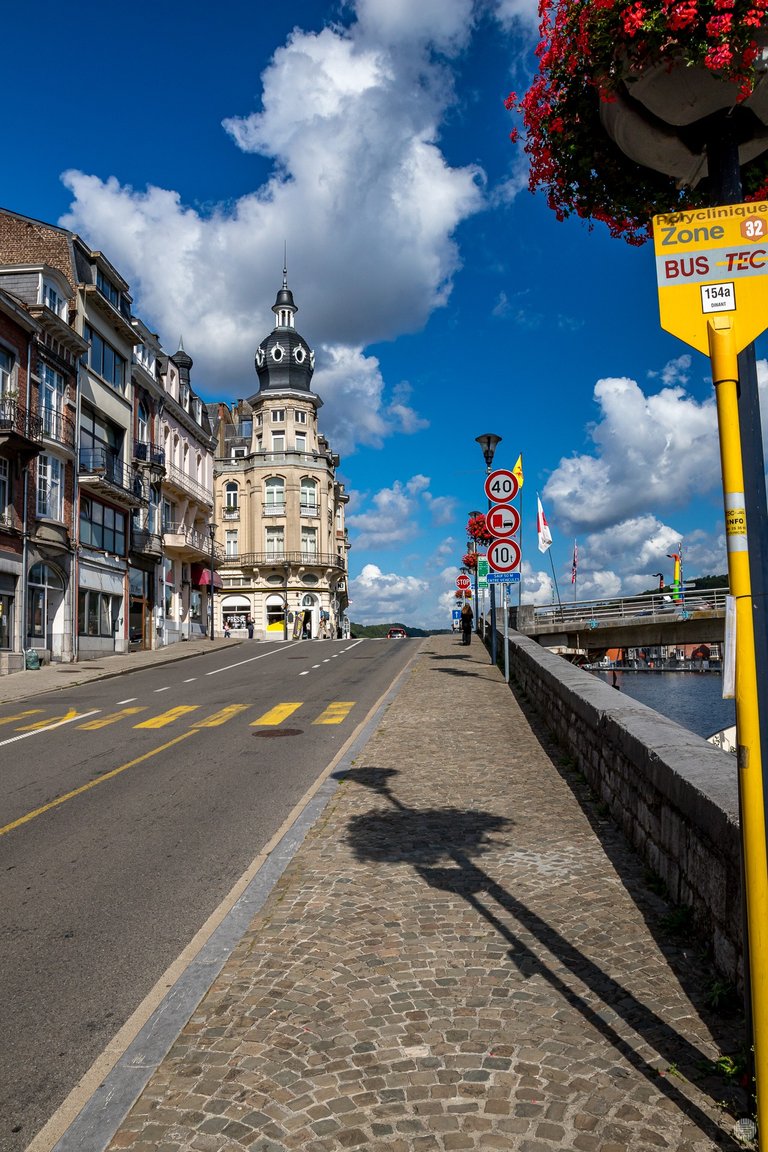 It was sunny and calm and I enjoyed a lot walking the streets of Dinant, enjoying the beautiful local architecture.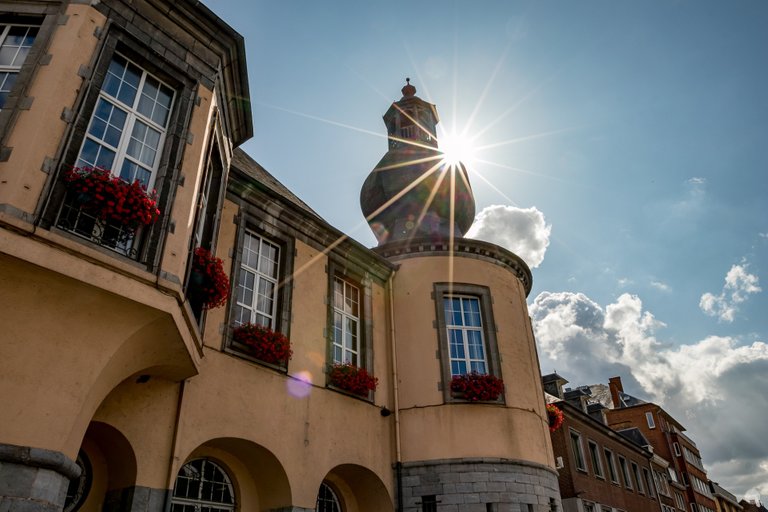 So many amazing buildings, houses, castles, even palaces. One wanders what is the history of those families, what secrets do they hide? ;)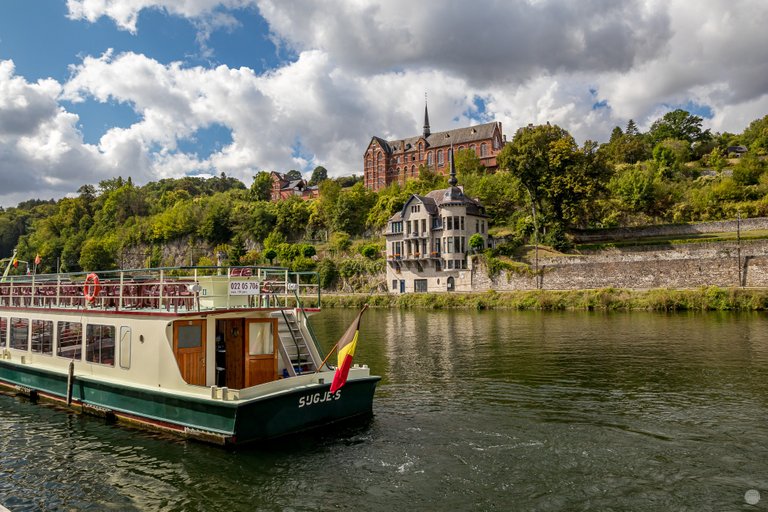 Few river tours are available, of course, but we wanted to have more time to ramble the city streets.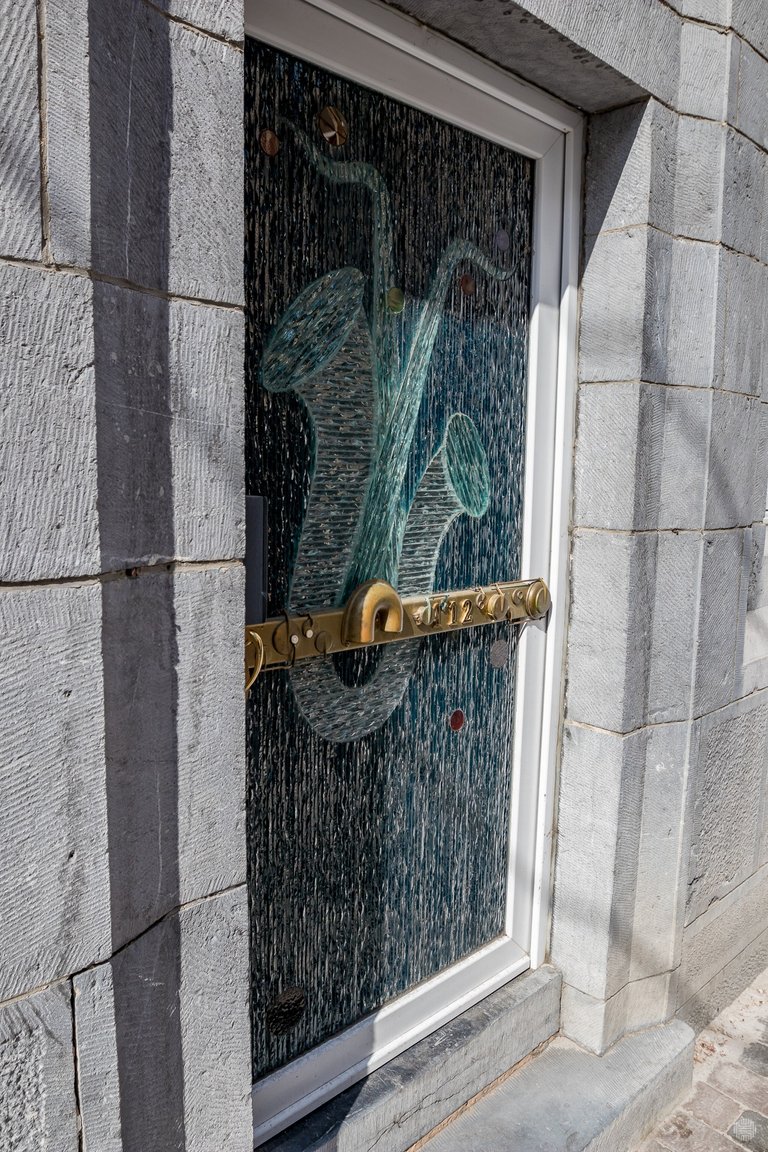 A lot of musical-related art pieces could be found here.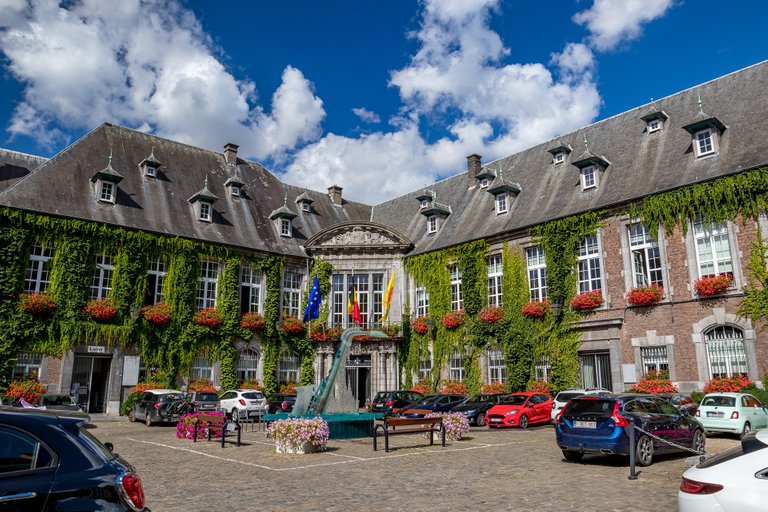 The front yard of the town hall. Paying respect to Mr. Sax as well.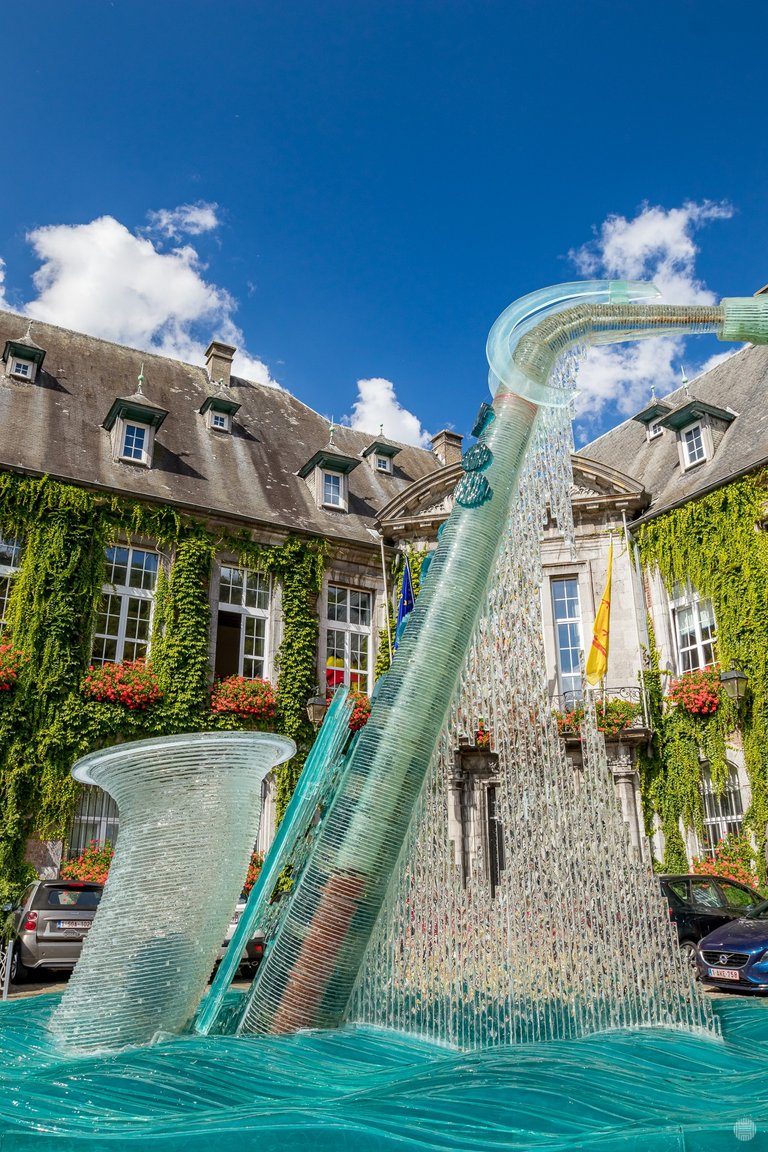 Huge "floating" transparent glass saxophone in the middle. Quite impressive.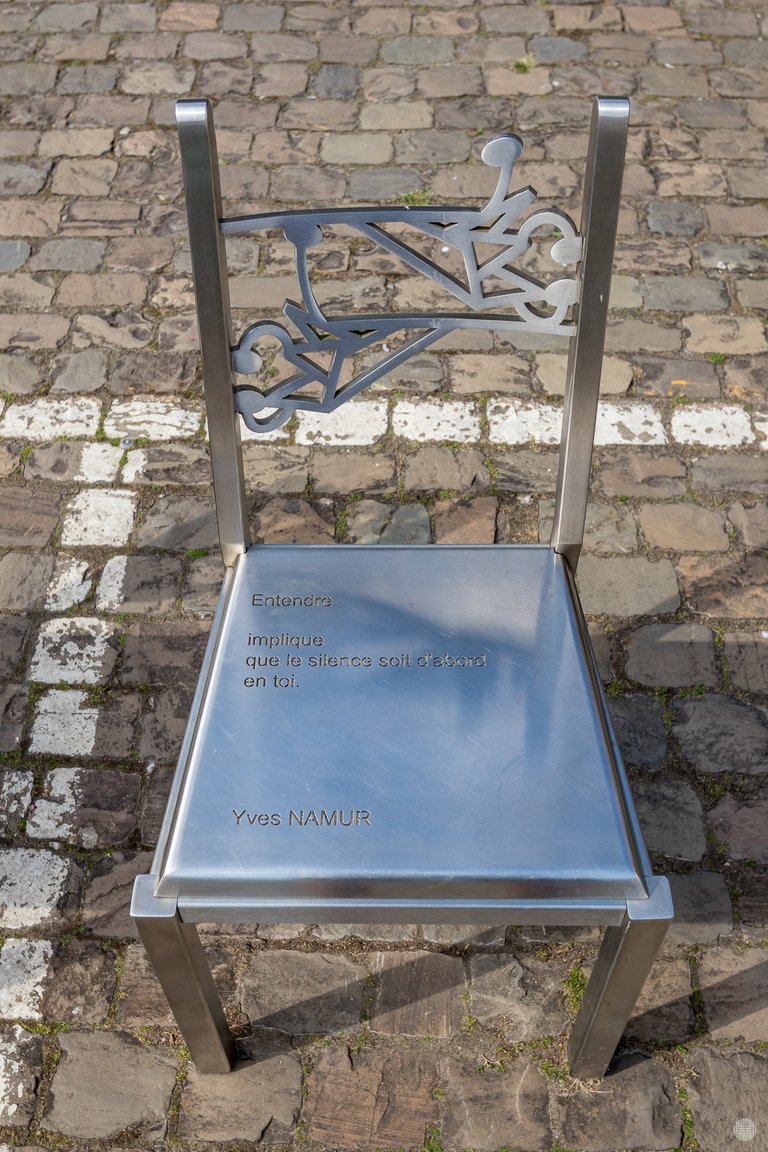 Here we found this amazing installation of quotes and poems in French.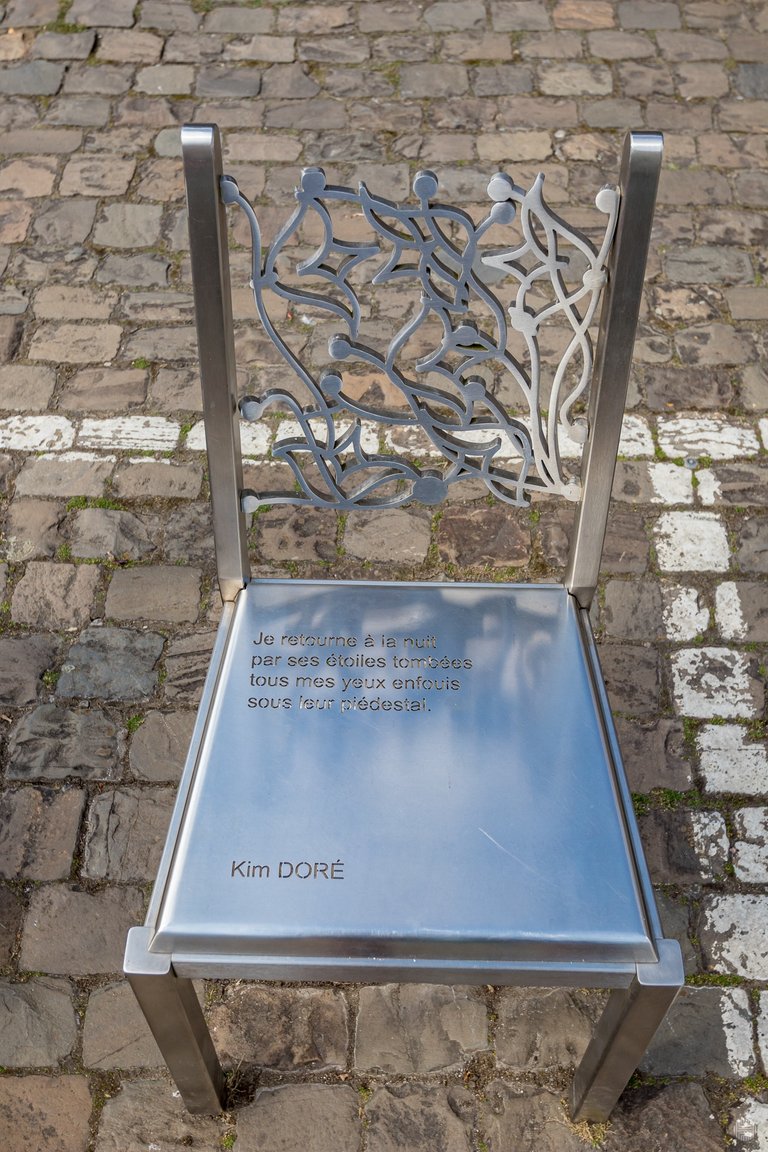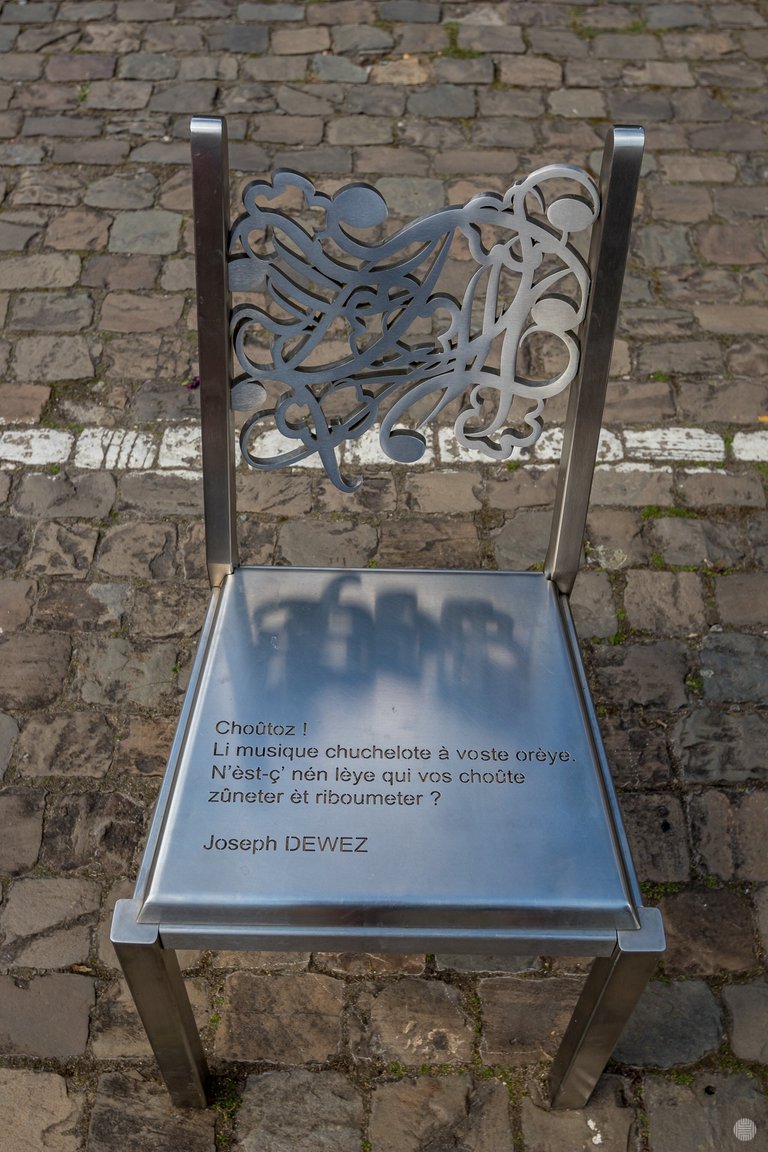 ...and we found one of them sax statues when we entered the municipality.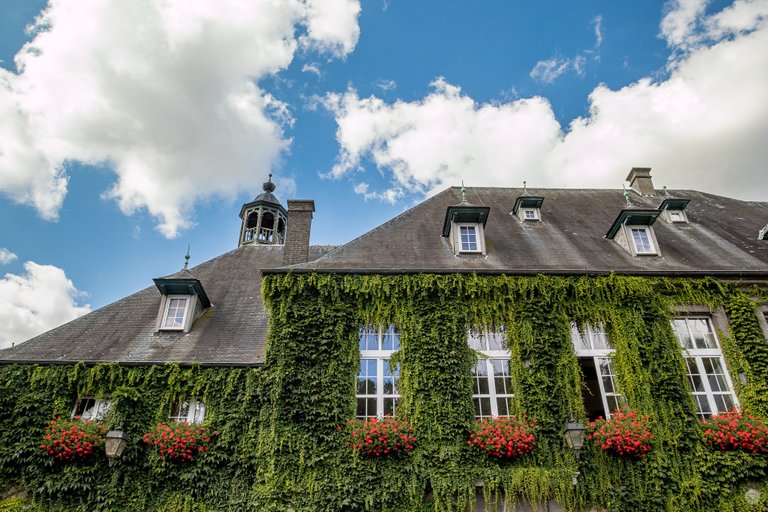 I really loved the front facade covered in green. The red flowers in those pots under the windows... great color combination. Scenery...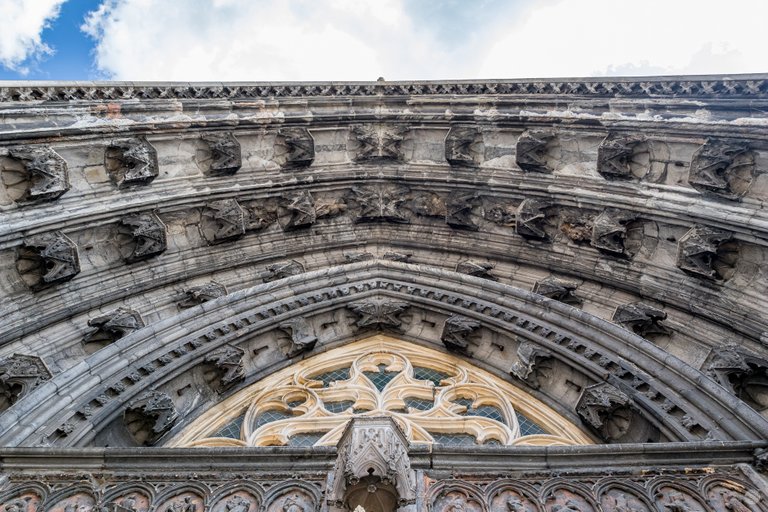 The architectural decoration above the entrance of the church impressed me so much!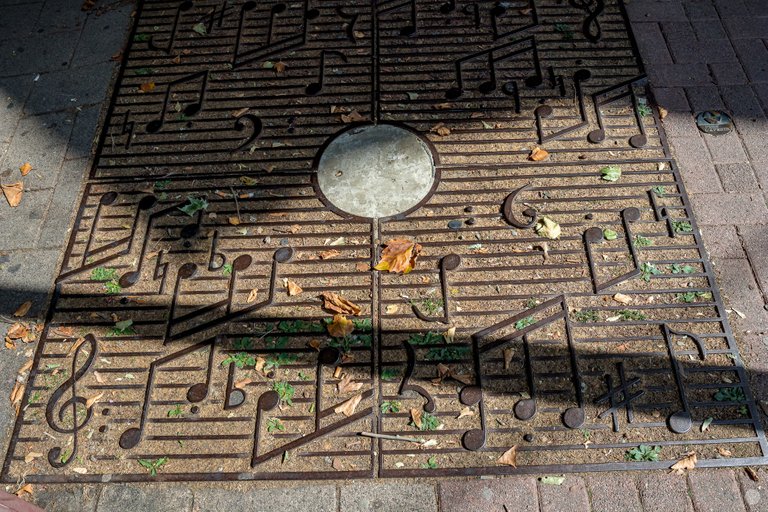 Even the man-holes on the streets are musical :) You start singing when you step on one of them! :P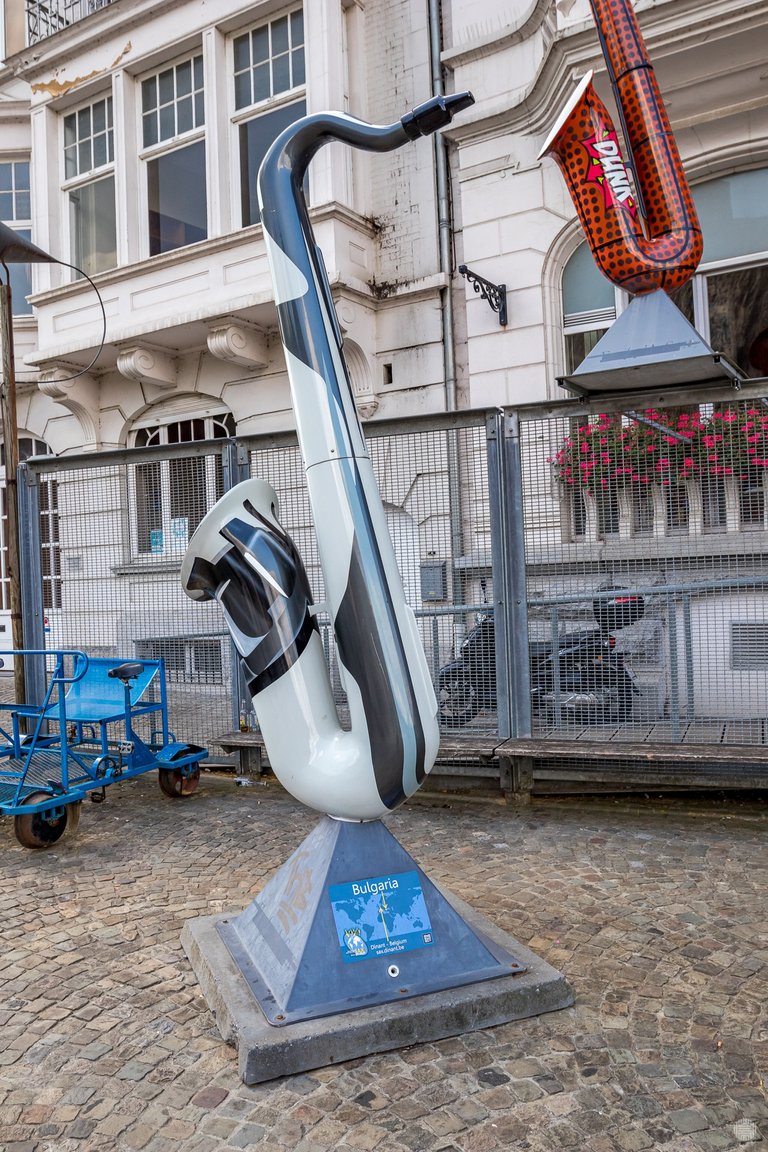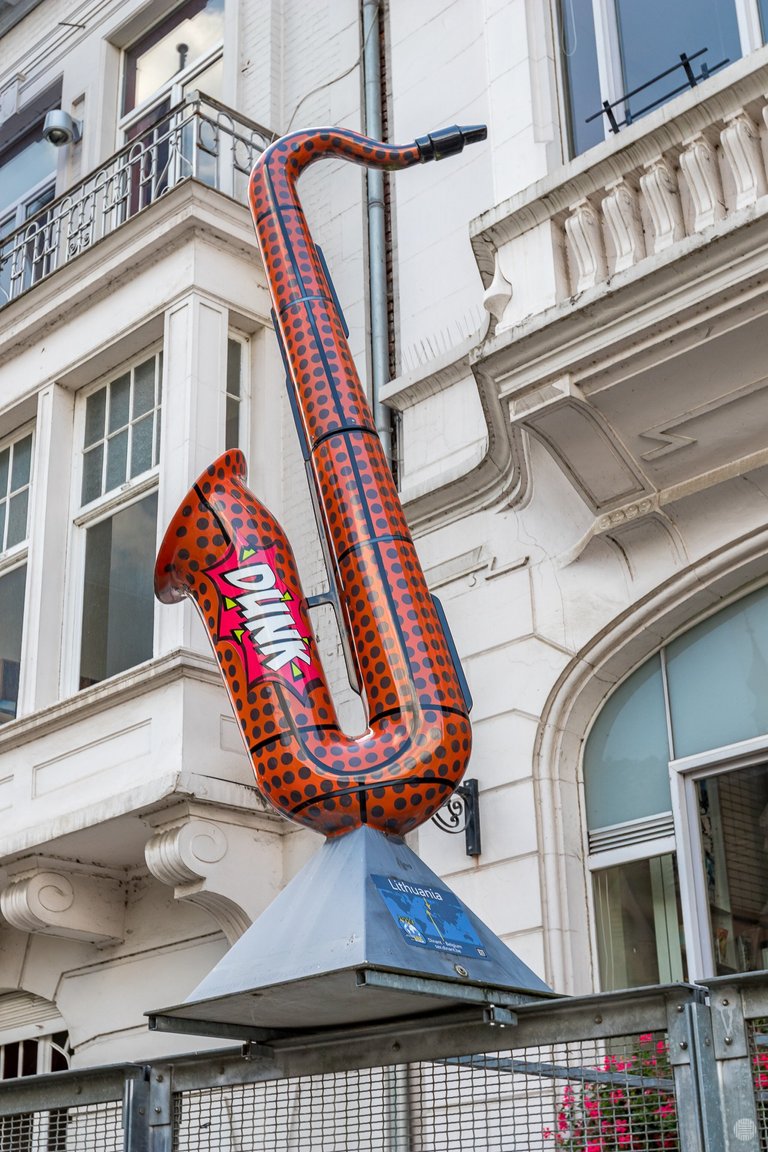 Thanks for your time, I hope you enjoyed my perspective of this amazing place in South Belgium!
I wish you have a musical day now, why not play a song with a sax solo... From the top of my head, "Careless Whisper" by George Michael, I've been playing it in my mind since I started writing this article, LOL :)
---
Copyright: Damian Hadjiyvanov, Light Captured
Check out my photo site: https://hadjiyvanov.com/
For licensing my photos, please drop me a message on Discord: lightcaptured#2698
Thank you for all the support!
Have a great photo! :P
---
View this post on TravelFeed for the best experience.