Read this post on TravelFeed.io for the best experience
---
Few months ago before Pandemic Covid-19, we were traveling to Bali. We moved from Banda Aceh to Kuala Lumpur and from Kuala Lumpur to Bali. It was a quite long journey, indeed. However, it was a best traveling time with my family. I was traveling with my wife, and both my children.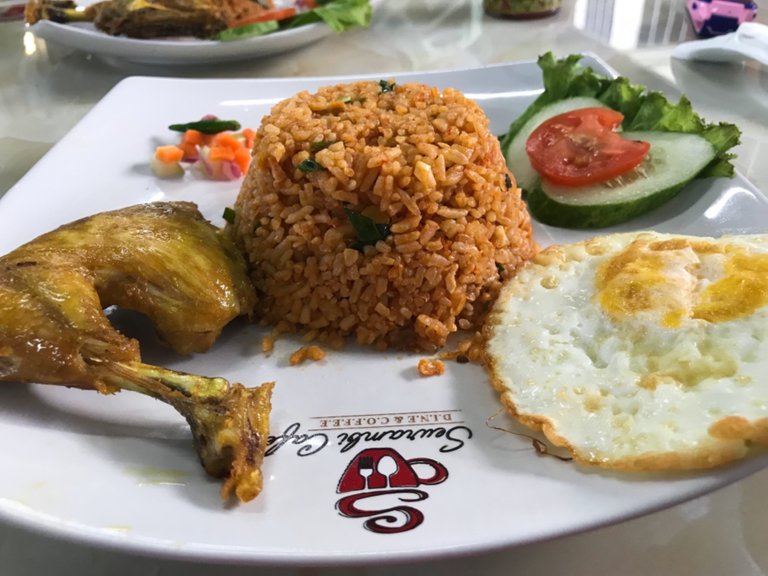 Before leaving for Kuala Lumpur, we had breakfast at Drink Station Serambi in Sultan Iskandar Muda Airport. It's the only international airport in Aceh Province. We could fly directly to Kuala Lumpur, Penang and Saudi Arabia. It's a nice and comfortable airport. Frankly, the airport was rebuild and upgraded to be international airport since after huge tsunami hit Aceh in 2004.
The airport is great now. We love it and being grateful since we could travel all around the world from this airport. No need to go to Kuala Namu International Airport in Medan, which is needed about 10 hours to reach the airport from my home.
Actually, I stay in Bireuen Town, a small town in northern part of Aceh Province. I have to travel about 4 hours driving to be in Banda Aceh, where Sultan Iskandar Muda airport located. For sure, we save about six hours if we travel to Kuala Namu Airport in Medan.
Upon arriving in the Sultan Iskandar Muda International Airport, we did check in. We took AirAsia. After checking in, we got out from check in area to have breakfast before flying. It was 7 o'clock in the morning.
The Drink Station is just outside the checking in room. We were heading to and had some meal there. My son and daughter ordered Kampoong Fried Rice. It was a big breakfast, I thought. But it was okay, I just let them eat since I didn't book inflight meal. I believed they will be sleeping during the flight. It took about 1 hour and a half flight from Banda Aceh to Kuala Lumpur.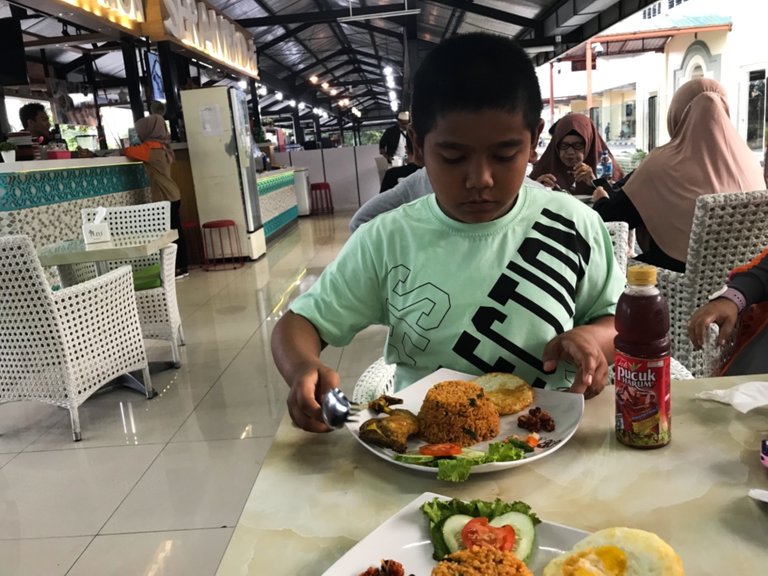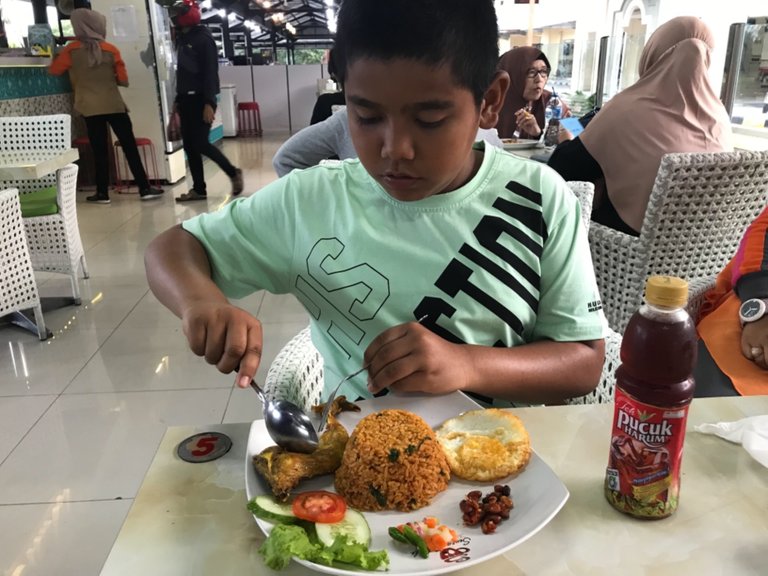 It's a big meal, is'nt it?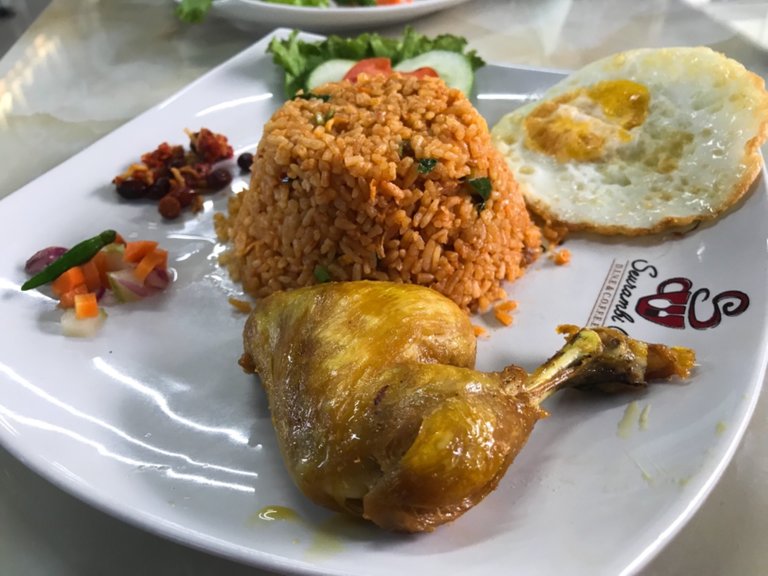 I was ordering a portion of Lupis. It's a traditional cuisine in Indonesia. Lupis are made of "beras ketan". Beras Ketan is glatinous rice. Lupis is usually poured with some grated coconut and liquid palm sugar. Lupis is a delicious snack for breakfast menu. Have ever ever tasted it? You must try lupis when you travel to Indonesia. I am sure you won't forget its special taste.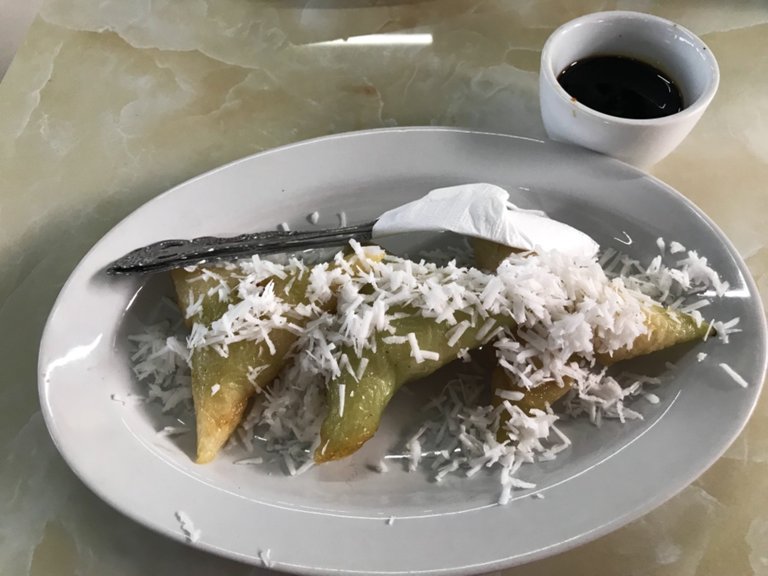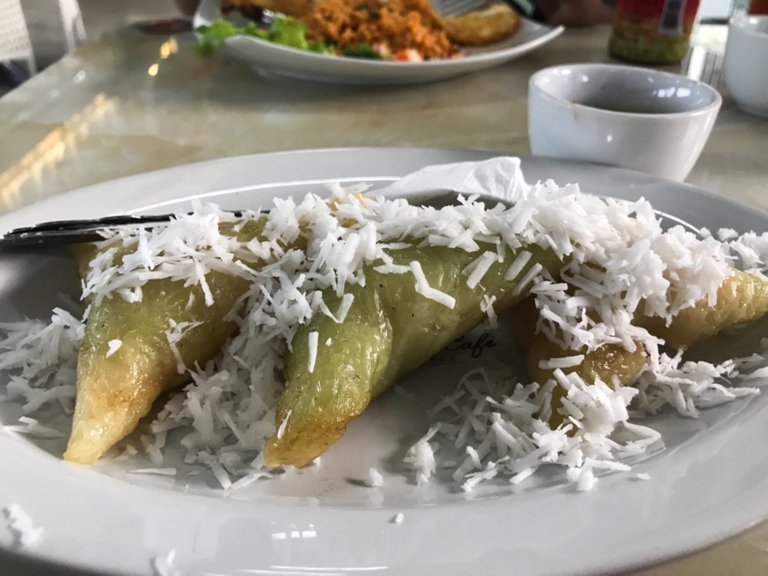 Drink Station Serambi is an open air restaurant. It's cozy and comfortable place for having breakfast or just having a cup of coffee while we're waiting for our departure.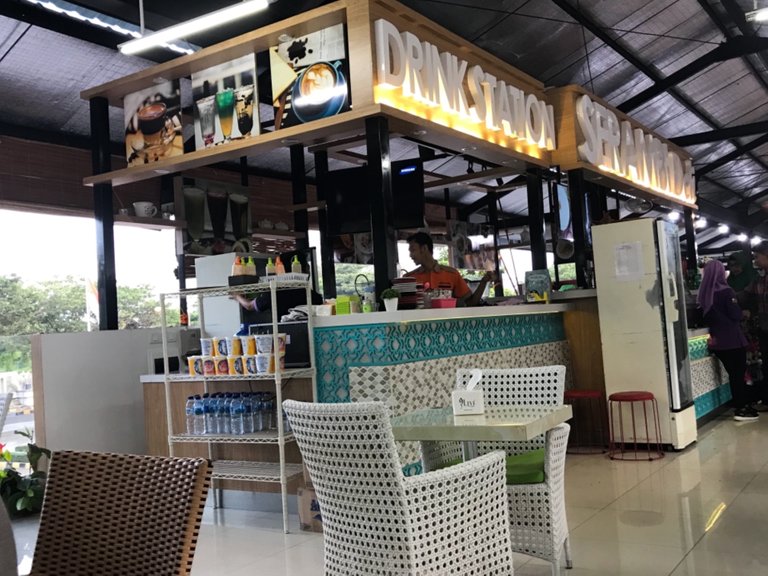 About 40 minutes later, we were heading for boarding room since our flight was just about to go. We did immigration check, and flight to Kuala Lumpur.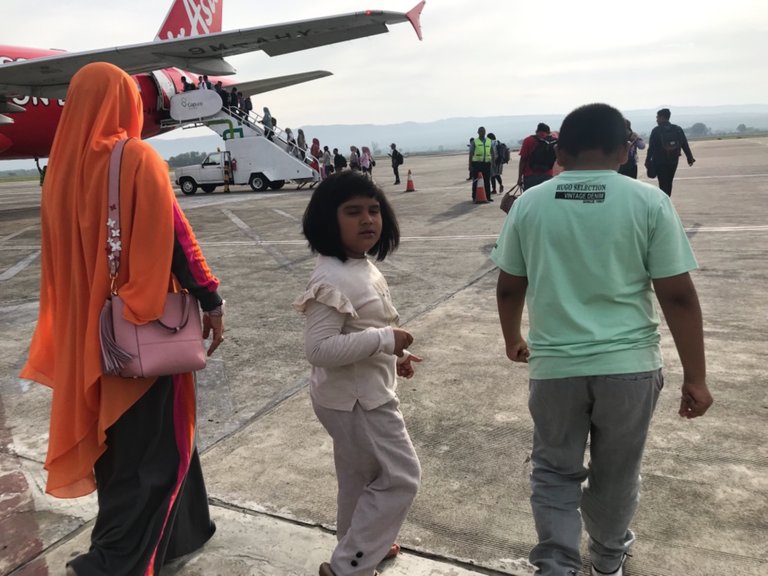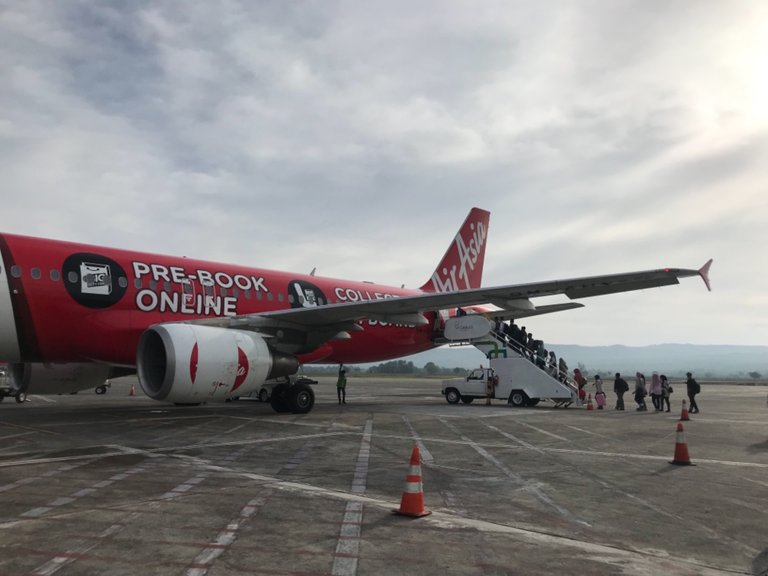 We were safely landed in Kuala Lumpur International Airport. We just have lunch in there before leaving to Bali. 
Warm regard,
---
View this post on TravelFeed for the best experience.