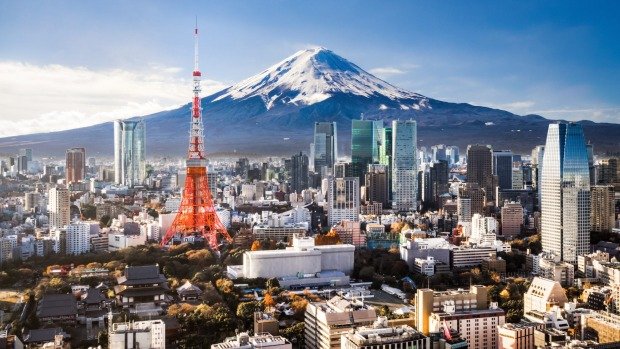 source
Because of coronavirus and extended travel restrictions, travel industry has been hit hard.
Good news?!
"Go To Travel" plan, there is no detail yet... but Japanese government will pay you to visit the country when coronavirus is under control.
According to the Japan Times, the head of the Japan Tourism Agency announced this week that the government has created a plan to attract foreign travelers back to the tourism-depleted country by offering to subsidizing half of their travel expenses.
The Latest Greatest Coronavirus Travel Deal: This Country Wants To Pay You To Visit
I am not traveling any time soon, but if I can use this deal, that sounds very interesting 😆
But of course, some people are already angry about this since corona situation is still going on and they don't want you think about party plans while pandemic is still not under control. Too soon? Inappropriate? If the government has money to spend, they should focus on domestic issues? Health and hospital stuff? Maybe 😅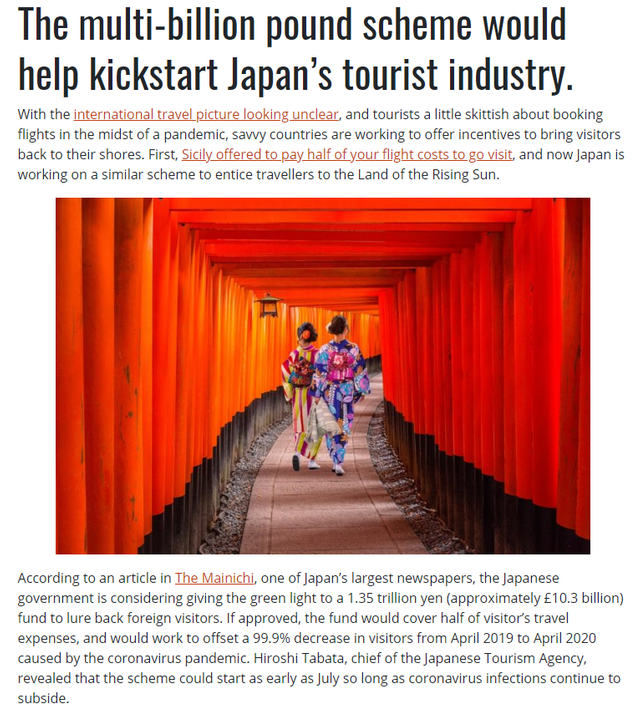 source
I just couldn't help it, I sent this to my friend and he said he could come with me 🤣
But this plan is not approved or anything yet so... just dreaming about some thing positive.

Get Rewarded For Browsing! Are you Brave?


Posted with Esteem