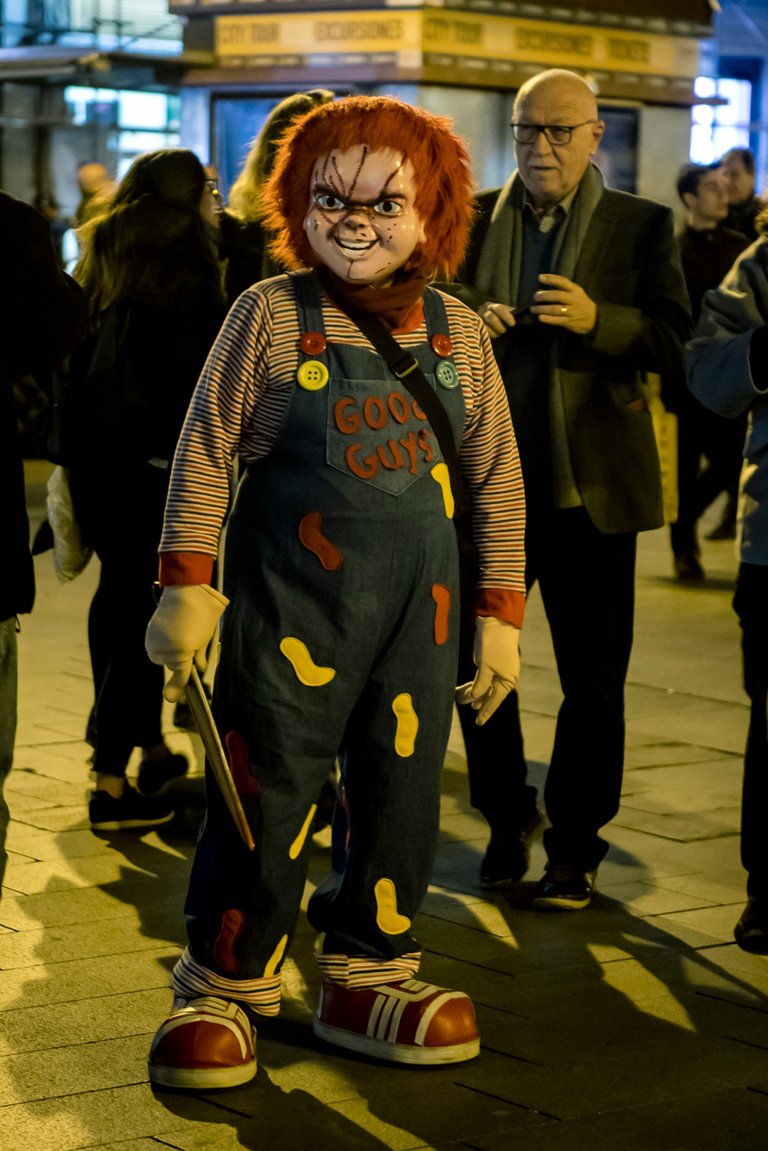 A night to remember!! It was halloween time too so the entire streets were decked up.. Had a good walk around Madrid and enjoyed every bit of it..
I wasn't carrying a flash so didn't get amazing pictures but am quite happy with what I got.. You don't have to always be good right?? Sometimes just need to chill and enjoy the show..
Madrid was beautiful.. The streets were amazing too.. I guess we walked around for hours without getting tired..
Here are some of my favourite shots that I managed to capture.. Personal favourite is Chucky.. No doubts!!