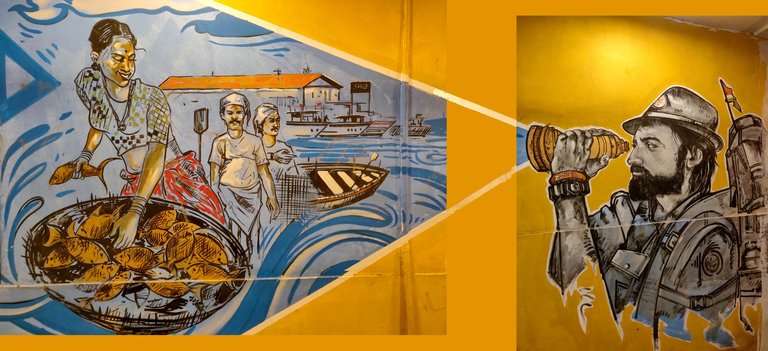 I found these two art pieces that were separated by a wall and joined them together using photoshop to show how it actually is.
It's a deception of Mumbai City. All of tourists, views, beaches and sea, fishes etc.
I loved the perspective of the artist. This was in a Hostel I stayed in Mumbai. It is called Zostel. One of the coolest places I stayed in and comes highly recommended by @bighungrypanda. Thank you for the suggestion!
Here is what I actually clicked there: