Espero se encuentren bien queridos hivers, me uno a este reto gracias a la mención de @maryed una creadora de contenido realmente talentosa, cuando recibí su invitación, me llene de curiosidad sobre este challenge, así que decidí investigar para hacer frente a la invitación, y ofrecer una buena participación.
I hope you are well dear hivers, I join this challenge thanks to the mention of @maryed a really talented content creator, when I received your invitation, I was filled with curiosity about this challenge, so I decided to investigate to face the invitation, and offer a good participation.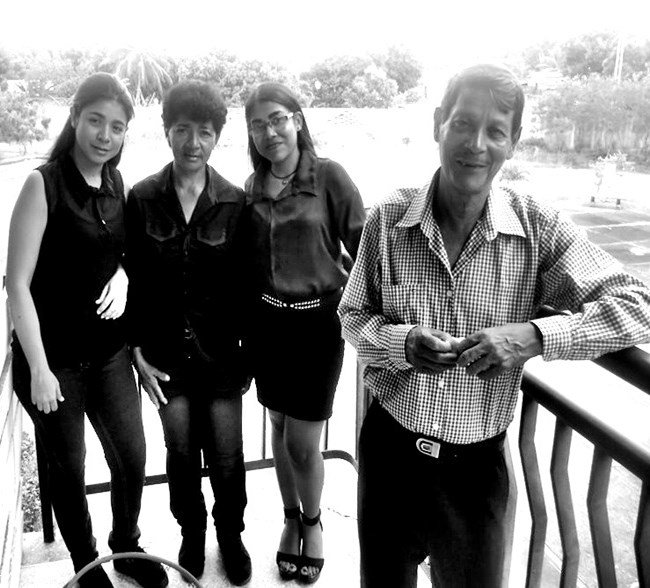 #ChallengeAcepted como muchos ya saben, en estos últimos días se ha convertido en un movimiento viral en instagram, es la movida feminista en blanco y negro, para dejar a un lado las criticas y cuidarnos entre nosotras.
#ChallengeAcepted as many already know, in these last days it has become a viral movement on instagram, it's the black and white feminist movement, to put aside criticism and take care of each other.


Como notaron, tomé de foco principal una imagen con mi familia, cuando me pregunté ¿Qué me empodera?
Automáticamente pensé en mi familia, más que empoderarme, son mi inspiración, mi razón de lucha y superación, todos tenemos diferentes bases en las que buscamos fortaleza para afrontar nuestros días, y para mi esa base es mi familia. Por ellos, soy una persona fuerte capaz de cumplir todas las metas que tenga en mente.
As you noticed, I took the main focus off an image with my family, when I asked myself "What empowers me?
I automatically thought of my family, more than empowering me, they are my inspiration, my reason for fighting and overcoming, we all have different bases where we look for strength to face our days, and for me that base is my family. Because of them, I am a strong person capable of fulfilling all the goals I have in mind.



Tengo la dicha de contar en mi vida con mujeres fuertes, creativas y talentosas, una de ellas es mi mejor amiga, es una mujer creativa y una gran influencia en mi vida, además cuento con la presencia de mi hermana mayor, quien admiro mucho siempre a cuidado de mi, y ahora hace un gran trabajo cuidando de mis sobrinos, y desde luego esta mi madre, quien es un símbolo de fortaleza, no hay mujer mas luchadora que mi madre, siempre va contra las adversidades para cumplir sus metas, sin dudas son fuente de inspiración.
I have the joy of having strong, creative and talented women in my life, one of them is my best friend, she is a creative woman and a great influence in my life, I also have the presence of my older sister, who I admire a lot, always taking care of me, and now she does a great job taking care of my nephews, and of course there is my mother, who is a symbol of strength, there is no woman more a fighter than my mother, she always goes against the adversities to fulfill her goals, without a doubt they are a source of inspiration.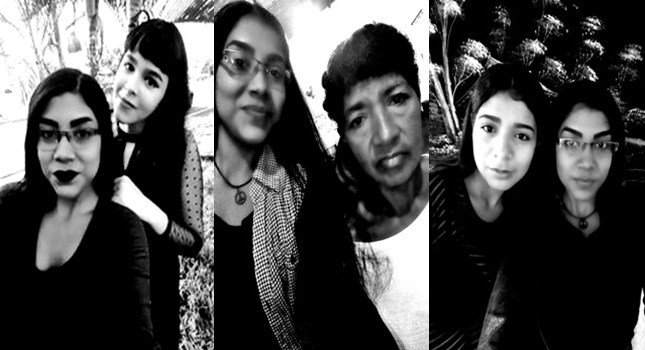 Con esto quiero resaltar que, es tiempo de dejar las criticas aun lado, y unirnos en un movimiento solidario, para ir en contra de las injusticias que hay alrededor del mundo, noten a las mujeres que están en su vida, resalten sus fortalezas y busquen inspiración en ellas.
With this I want to emphasize that, it is time to leave criticism aside, and unite in a solidarity movement, to go against the injustices that exist around the world, notice the women who are in your life, highlight your strengths and seek inspiration from them.



¿Qué te empodera a ti? | What empowers you?

En esta ocasión nomino a estas talentosas creadoras, con quienes he interactuado en varias ocasiones y sigo su contenido creativo, cada una a su manera es muy única, espero que se animen a participar en el reto: @mavis16 @yiobri @genice
On this occasion I nominate these talented creators, with whom I have interacted on several occasions and I follow their creative content, each in its own way is very unique, I hope they will be encouraged to participate in the challenge: @mavis16 @yiobri @genice


Imágenes tomadas desde mi Alcatel One Touch Idol 4 / Images taken from my Alcatel One Touch Idol 4.
Gifs realizados desde PhotoScape / Gifs made from PhotoScape.