Hola Comunidad de Hive!
Hello Hive Community!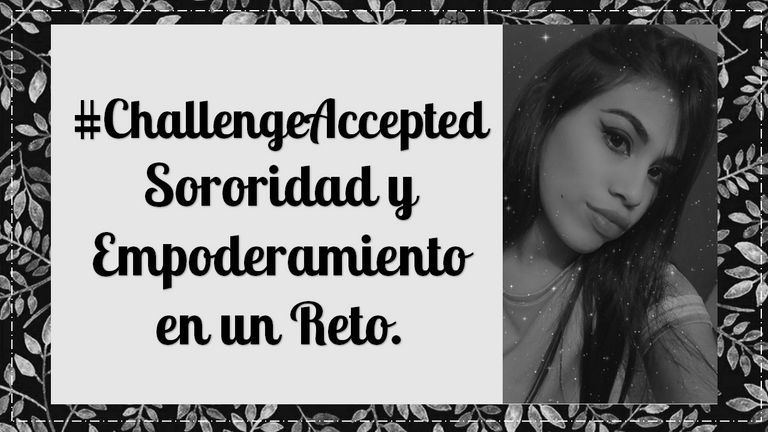 ---
En esta hermosa oportunidad me uno al reto en tendencia en estos momentos al rededor del mundo. Uno con un significado muy profundo y que va mas allá de postear fotos esperando recibir likes, comentarios o seguimiento de personas que no aportaran nada. Se trata de un reto que busca fomentar ese apoyo que tanto se necesita entre mujeres, aunque que parezca que es algo que ya existe o de algún modo "superficial", realmente es muy necesario.
En el momento que leí la palabra "Sororidad" quede un poco confundida, y sí, lo menciono porque tal vez alguna persona no sepa el significado de esta palabra:
Sororidad es un neologismo que se emplea para referirse a la solidaridad entre mujeres en un contexto de discriminación sexual.
Wikipedia.
In this beautiful opportunity I join the challenge in trend at this time around the world. One with a very deep meaning and that goes beyond posting photos hoping to receive likes, comments or follow up from people who will not contribute anything. It is a challenge that seeks to foster that support that is so needed among women, even though it may seem to be something that already exists or in some way "superficial", it is really very necessary.
---
When I read the word "Sorority" I was a bit confused, and yes, I mention it because maybe some people don't know the meaning of this word:
Sorority is a neologism used to refer to solidarity between women in a context of sexual discrimination.
Wikipedia.
---

---
Una definición fuerte ¿Cierto? Pues es algo serio de que hablar. Más allá de la discriminación sexual, están los feminicidios, unas cifras que han incrementado a lo largo de los años. Estos son unos de los principales motivos para que las mujeres nos unamos cada día más en Sororidad. Que este firme el apoyo entre todas nosotras sin importar de que país seamos, ni tampoco los gustos que tengamos.
La Sororidad debe permanecer presente y con fuerza en todo momento.
Por otro lado, todas las mujeres somos diferentes, tenemos ideas y personalidades distintas, cualidades que nos hacen personas únicas en el mundo, como todos. Ahora el tema es...
A strong definition, right? Well, it's something serious to talk about. Beyond sexual discrimination, there are the feminicides, figures that have increased over the years. These are some of the main reasons for women to become more united in Sorority. May there be strong support among all of us no matter what country we are from, nor the tastes that we have.
.
Sorority must remain present and strong at all times.
On the other hand, all women are different, we have different ideas and personalities, qualities that make us unique in the world, like everyone else. Now the topic is...
---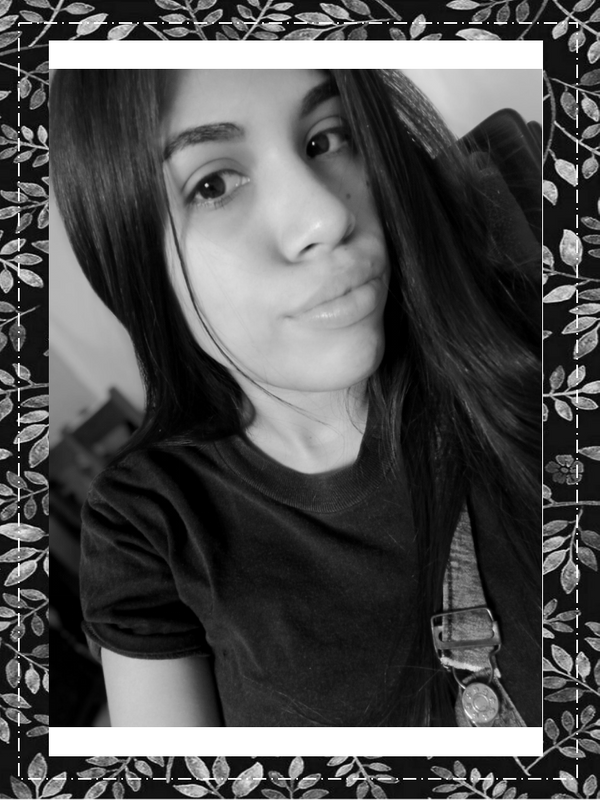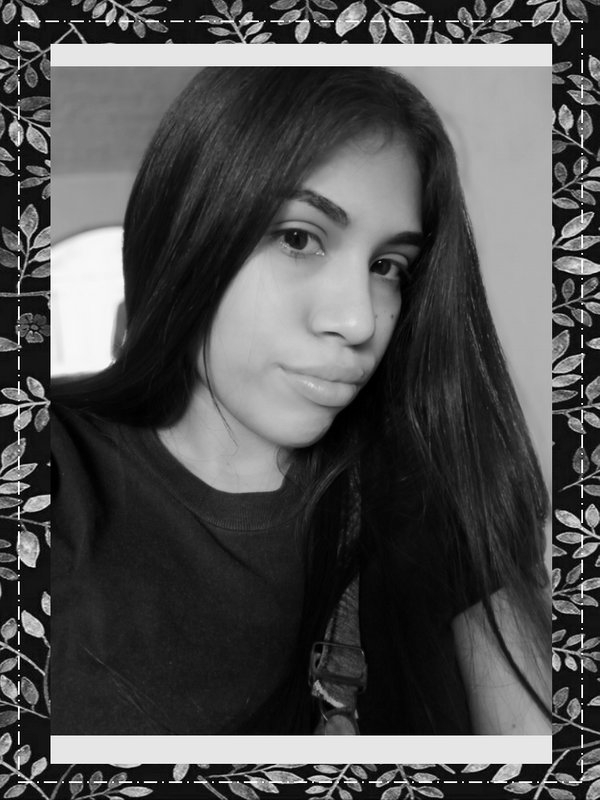 ---
Me encanta la palabra empoderamiento. Me considero una persona fuerte y muy independiente. Fortalecida y empoderada en mente, cuerpo y alma. Siempre me ha empoderado todos los aspectos de mi personalidad, en todo momento me siento feliz de la persona que he logrado ser hoy en día.
Para mi, el sentirse empoderada va de la mano del crecimiento personal de cada persona. Estar seguras de si mismas es parte fundamental para conseguir un empoderamiento completo y firme. Conectar con cada parte de ti misma e impulsar todos tus talentos, y al mismo tiempo sentirte cómoda con tus defectos y tus virtudes.
Siente la satisfacción de decir:
I love the word empowerment. I consider myself a strong and very independent person. Strong and empowered in mind, body and soul. I have always been empowered in all aspects of my personality, at all times I feel happy with the person I have managed to be today.
For me, feeling empowered goes hand in hand with each person's personal growth. Being sure of oneself is a fundamental part of achieving complete and firm empowerment. Connect with every part of yourself and leverage all your talents, while at the same time feeling comfortable with your flaws and strengths.
.
Feel the satisfaction of saying:
---

---
---

---
Estoy 100% Segura que todas y cada una de nosotras conocemos a mujeres excepcionales, con las que nos sentimos en sororidad o que sabemos que son empoderadas en aspectos generales. Yo si que conozco a varias de ellas, principalmente agradezco a @genesishealthy por nominarme en este gran reto, ella es una persona simplemente genial.
Quiero observar y conocer la opinión de muchas mujeres con respecto a este tema tan importante, me gustaría mencionarlas a todas, pero no acabaría nunca. Por ahora, nomino a @daysiselena, @wendyth16, @theresa16, @nathyortiz. @jineska, @anyelit y a todas aquellas mujeres que se tomaron el tiempo de leer este reto.
Mujeres hermosas que se quieran unir al reto deben publicar desde la comunidad Hive Venezuela y es muy importante que compartamos en Twitter con las tags #challengedaccepted #hivevenezuela.
I am 100% sure that each and every one of us knows exceptional women, with whom we feel in sorority or that we know are empowered in general aspects. I do know several of them, mainly I thank @genesishealthy for nominating me in this great challenge, she is just a great person.
.
I want to observe and know the opinion of many women regarding this important topic, I would like to mention them all, but it would never end. For now, I nominate @daysiselena, @wendyth16, @theresa16, @nathyortiz. @jineska, @anyelit and all those women who took the time to read this challenge.
Beautiful women who want to join the challenge should post from the Hive Venezuela community and it is very important that we share on Twitter with the tags #challengedaccepted #hivevenezuela.
---

---
Recuerden:
No se trata solo de poner una foto en blanco y negro, un tag y decir una frase solida y apagada. Se trata de enviar un mensaje, de marcar la diferencia, de buscar una forma de unirnos en una sola voz y ser una comunidad fuerte. Sin ánimos de criticar a nadie ni discriminarlo. Seamos mujeres inspiradoras, humildes y con ganas de luchar cada día más por una causa, por nosotras. Con constancia y dedicación todas podemos lograr y cumplir nuestras metas.
Remember:
It's not just about putting a black and white photo, a tag and saying a solid, dull sentence. It's about sending a message, making a difference, finding a way to unite in one voice and be a strong community. Without criticizing anyone or discriminating against them. Let's be inspiring women, humble and willing to fight every day more for a cause, for ourselves. With perseverance and dedication we can all achieve and fulfill our goals.
---

¡Gracias por leer mi Post! ¡Espero que les haya gustado!
Fotos de mi Propiedad
Camara: Redmi 9.
Thank you for reading my Post! I hope you liked it!
Pictures of my Property
Camera: Redmi 9.