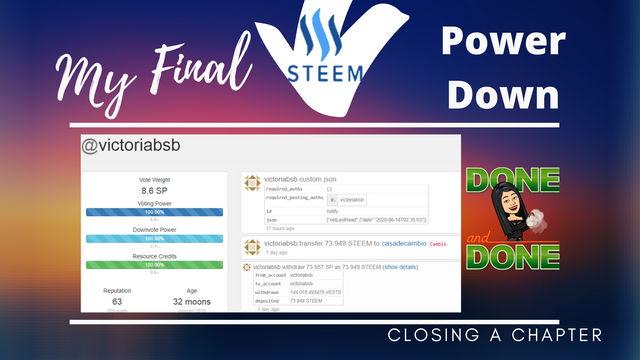 ---
So Much Sadness
---

I did my final, my last power down on the Steem Blockchain yesterday, and let me tell you it feels weird and sad, I joined steem 2 years ago in January of 2018 just a few days before I got pregnant, and not only did I meet amazing people there that I consider great friends but I also benefit economically from it, when I joined the SBD was at 6$ each so yeah those were good times! And I know, I know we all move here and is so much better cause now this house really belongs to us contrary to what steem became like a rented place where the landlord wasn't you to suck his dick, but I still feel sad.
I never did a power down in the 2 years I was there, I am from Venezuela and we have a very difficult economic situation here so, that was hard not to do but, I believed in the blockchain and wanted to grow my account, I think it feels sad cause the decision to leave Steem and just be loyal to Hive was not a decision that I took because I wanted but because I had to because what once was my house, was not anymore, I was force to move and it makes me mad actually that I had to.
I really wish the Steem power down would have help me to buy some HIVE to power up and make my account grow even more but, I used it to buy food and diapers and it doesn't really matter cause, I have manage to accomplish the 1000 Hive Power mark so much faster than what it took me to get to the 500SP in the first place, and it is all because of my posting here.
So, to celebrate this milestone in the Hive Blockchain I even started an initiative with this post -> 🌟 Can We Venezuelans Do a HIVE Power Up Day? #HPUD 😎 💪 🌟 so many are interested in participating and we even have some people saying they want to sponsor some prices to the participants. This will help people get use to power up even if is little amounts every time and not just withdraw every single coin they get liquid.
Anyways I did a last post in the steem blockchain like 2 weeks ago and now this is my last good bye to a blockchain that had given me so much, is sad but I am also excited for what the future hold for me in Hive and that is what I will focus from now on.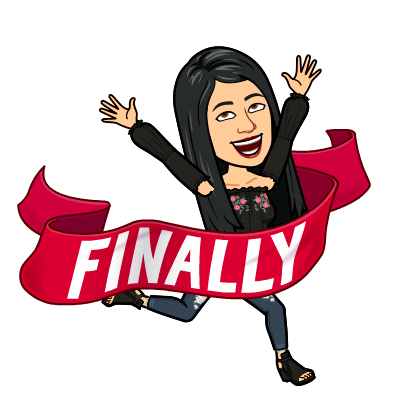 Good Bye Steem!
---
As always, thank you very much for reading me and
I hope to read your comments!
---
Picture Credit: All images are of my property unless said otherwise and the emojis are made with Bitmoji.com!
---
Actualmente soy curadora activa para @minnowsupport #palnet, #creativecoin y #foodie, e incluso aunque me centre en publicaciones en español (¡porque obvio!) ¡Si conoces alguna publicación buena que merezca ser curada o cualquier buen autor del que deba estar pendiente 🔎📌 en cualquier idioma, házmelo saber en los comentarios!
---
---
Proud Member and Supporter of The Minnow Support Project, If You Are Not Yet on The Community What Are You Waiting For?? CLICK below!!!

---
---

---

😗 Follow me on my Other Social Media...❗️⬇️⬇️⬇️⬇️

You can find this post shared on Twitter Here please give the tweet a like and retweet!
---