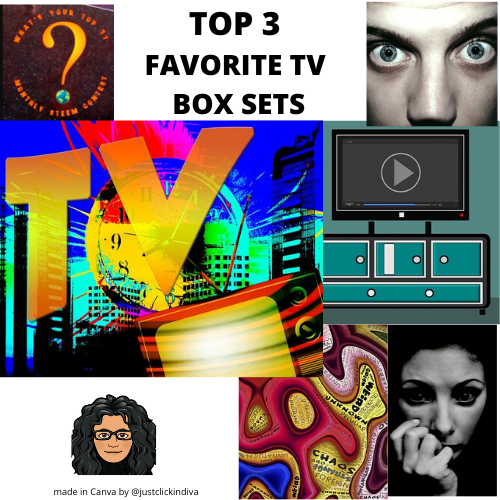 @yourtop3
Your Top 3 Monthly Contest May 2020 - What Are Your Favourite TV Box Sets?

TV Box Sets. There will never be another set of classic television series as the ones I watched during a twenty year span. What memories they evoke as I waited anxiously for the next week to arrive to view the next episode. I would literally be heartbroken when each season ended. It was excruciating to have to wait three months or more for the new one to begin.
So with pleasure, I present:
This month's topic: Favorite TV Box Sets
My Nominations are:

Nomination Number One
Game of Thrones
My Reasons for the Nomination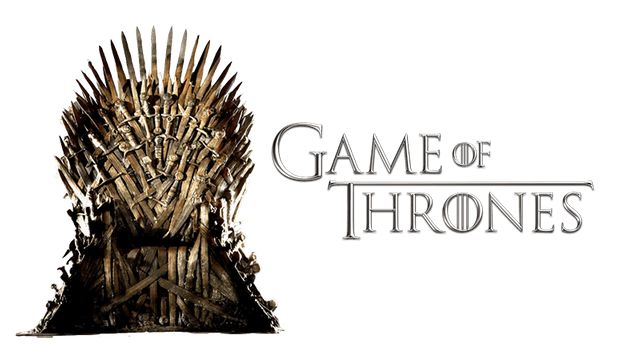 Free Image from clipart-library.
Winter is coming!1 The most famous line repeated around the world taken from the epic television drama that is a fantasy series. This famous television series originated from the fantasy books by George R.R. Martin called A song of Ice and Fire.2 The movies are now available in boxes sets, of which I have yet to purchase.
Games of Thrones television series premiered in April, 2011. The cable network that sponsored the series was HBO (Home Box Office).
The executive producers, David Benioff and D.B. Weiss gathered a cast in which some were relatively unknown at the time. But by the end of the series after eight seasons, they were household names and beloved character. Some have even other major rules or have television commercials. The seasons have won numerous Emmy Awards.
The cast included:
Sean Bean / Eddard "Ned" Stark
Kit Harington | Jon Snow
Lena Headey | Cersei Lannister
Emilia Clark | Daenerys Targaryen
Sophie Turner | Sansa Stark
Nikolaj Coster-Waldau |Jaime Lannister
Maisie Williams | Arya Stark
Peter Dinklage | Tyrion Lannister
Iwan Rheon | Ramsay Snow
Here is a trailer for the last season:

Official trailer for Season 8 of Game of Thrones courtesy of YouTube
Game of Thrones, or "GoT" as it's called, has at its core a majestic throne that sits in Westeros, one of the two fictional continents.2 Eddard "Ned" Stark, of House Stark, is elevated to "Hand of the King". He moves to Kings Landing and discovers the King's children are not his biological offspring. His attempts to relay his information to the Kingdom is rewarded by him being beheaded. Ned Stark's son is Jon Snow, supposedly by another woman. Jon is a prominent figure in the series as his true birthright and heritage is kept secret. Jon Snow is actually Ned's nephew, and an heir to the Throne.

The 3-image set Source 5 below
Jon Snow's journey is chronicled throughout the eight seasons. All the elite clans or family groups battle each other for control. The winner will rule the world. This battle takes place over eight (8) seasons with each group fighting aligning with others and demanding loyalty from their subordinates. In obtaining this loyalty, the caste system is evident and practiced faithfully.
The fantasy drama consisted of prophesies, dragons, dire wolves, messenger carrying ravens, and larger than life heroes. No one died a natural death it seemed. The battle scenes depicted the most graphic deaths. And the battles that have become legends. One such battle was the "The Battle of the Bastards", referring to leaders of two major houses, both men with surnames "Snow".
In this fictional world, children born to unwed mothers were labeled "bastards" and given the surnames from the areas where they were born. For example, in the northern part of the world, their surname would be "Snow". In another part, it would be "Sand".
All the major houses made alliances and promises as they schemed to gain control. Switching alliances, making side deals, backstabbing, and treachery were woven into each seasons.
While they were battling each other for the Throne, the unseen enemy and powerful opponent was the Night King, the ruler of the dead. And as the phrase was mentioned hundreds of times, "Winter is coming" and "the dead don't sleep," some didn't believe it was coming or that the Night King existed. The Night King represented the battle between good and evil; the battle between the living and the dead.
I watched the beginning the series from the first episode to the last. This was truly one, in my opinion, of the great television drama series. The ending of Games of Thrones left its faithful followers with mixed feelings. I was one of them as I thought it fell flat.
I wanted an epic battle between good and evil. That happened too quickly, and what was left was a rational ending of hope and how things should be handled in the future.

Nomination Number Two
Homeland
My Reasons for the Nomination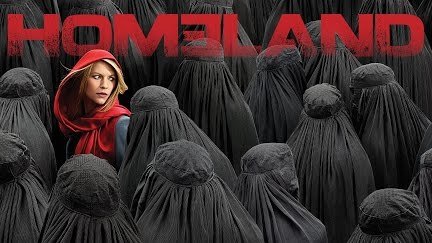 Image courtesy of YouTube
This television series, hosted by Showtime, is an American thriller drama series that was developed by Howard Gordon and Alex Gansa based on an Israeli series Prisoners of War.3 This Emmy Winner show premiered in October, 2011. It ran for nine seasons until February, 2020 and won several Emmy Awards.
The cast includes:
Claire Danes | Carrie Mathison
Mandy Patinkin | Saul Berenson
Damian Lewis | Nicholas Brody
David Harewood | David Estes
Maury Sterling | Max Piotrowski
F. Murray Abrham | Dar Adal
The official trailer is below:
Official Trailer for Homeland courtesy of YouTube
Its main characters, Carrie Mathison and Saul Berenson, both sharp CIA employees, are assigned to the CIA's counter-terrorism division. They utilize psychological tactics to match wits with and defeat both international and domestic terrorists.
But the mastermind is Carrie, who is bipolar. Her medical condition causes her to maintain lazer focus attention on minute details others miss when she's not forced to take her medication.
Over the nine seasons, we watch Carrie identify and interrupt terrorist plots. Always by her side is Saul. They trust each other implicitly and keep others at bay withholding information until the cases are solved. Others don't always understand their tactics.
Always in the background is Dar Adal, with knowledge helpful to both Carrie and Saul. Max is the computer expert that assists Carrie with whatever computer information and setups she needs utilizing the CIA information and databases.
This drama is a fast-paced thriller. However, I liked the fact that one major secret operation at a time with going on with several smaller events unfolding in the background,
I watched every episode during the 9 seasons, often recording them if I couldn't watch it at the time.

Nomination Number Three
The Shield
My Reasons for the Nomination
The Shield, which ran from March, 2002 to November, 2008 was no run-of-the-mill detective crime series hosted by FX. It was a fast-paced, step up to its portrayal of police officers assigned to a drug enforcement agency. The idea for this series by Shawn Ryan, was based on the true-life depiction of the anti-gang division of the Los Angeles Police Dept. named RAMPART, in which the corruption was so widespread in the 1990s the unit gained intense public scrutiny with numerous officers and others being reassigned.3
This fast-paced crime drama was actually a bit hard for me to keep up with due to all the cross deals and setup of the various gangs pitting them against each other so that they could reap the rewards of the drugs and currency.
Woven into the drug busts, gang ministrations, and illegal money plots were the family situations of each character that shaped the basis of them agreeing with Vic's schemes. The illustrates the personal beliefs of each character as they react to certain situation with compassion, while others, with with brutality.
In its first season, the series won the acclaimed Golden Glove Award for the Best TV drama series. The leading actor, Michael Chiklis, won the Primetime Emmy and Golden Globe Awards for Best Lead Actor. 4 Major Hollywood actors made extended appearances during the run of the series, including Glenn Close and Forrest Whitaker.
The cast included:
Michael Chiklis | Vic Mackey
Walton Goggins | Shane Vendrell
Michael Jace | Julien Lowe
Catherine Dent | Danni Sofer
Jay Karnes | Holland Wagenbach
Benito Martinez | David Aceveda
Below is a trailer for the series:
Official trailer for the Series "The Shield" courtesy of YouTube
The team consisted of four members. Their success rate elevated their status with their Supervisor, David Aceveda, who overlooked their unethical tactics in pursuit of his political aspirations, overlooked the unit's tactics. When Aceveda became serious about his political future, he was pressured to clamp down on the drug unit when his boss received negative rumors about the group. Aceveda decided to place a 5th person into the unit to serve as his spy and report back on Mackey's activities.
Mackey's distrust of him doesn't allow any information about their tactics to be relayed to their supervisor. He calculated a plan to get rid of him and, at the same time, blame him for a crime in order to lead the Internal Affairs Division in another direction. Tensions flared among the group as the pressure began to divide their loyalties to job or families.
Watch the series to discover how Macky and his unit deal with the pressures while trying to stay one step ahead of their Internal Affairs Dept.
Who will be the last person in the unit remaining when it all comes tumbling down around them? That was the episode worh waiting for.

Curation Trail
We have a curation trail for @yourtop3, which you can follow here to continue to add to the prize pool and the growth of the competition. Don't forget to log into peakd.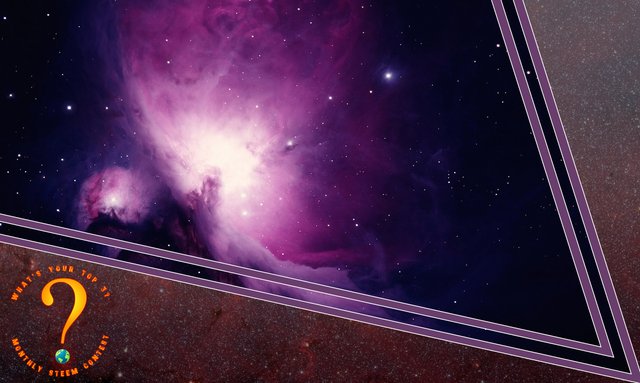 Thanks,
@justclickindiva

@flaxz initiative @iamalivechallenge: My May 30-day paper towel extended challenge is in Day 9. I received a surprise visit from my daughter and son-in-law who wanted to bring me a Mother's Day card and gift. They arrived in full gear, both wearing masks and gloves spraying their disinfectant as they entered the house. They even sprayed the greeting card.

Thanks,
@justclickindiva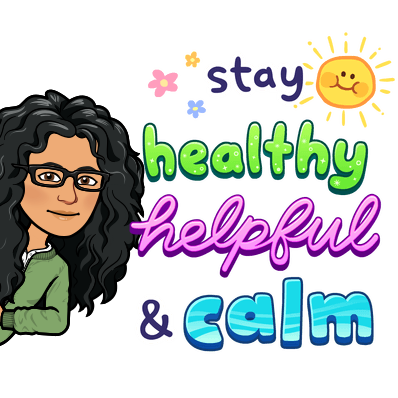 Happy rest of the week everyone with whatever your endeavors.
---
SOURCES:
a) JustClickindiva's personalized PHC signature created by and purchased from PHC.
b) Unless otherwise noted, all photos taken by me with my (i) Samsung Galaxy 10" Tablet, (ii) Samsung Phone, & (iii) FUJI FinePix S3380 - 14 Mega Pixels Digital Camera
c) Purple Butterfly part of purchased set of Spiritual Clip Art for my Personal Use
d) Separator Lines Free ClipArt Belt from Public Domain Vectors & ShadedLine from ClipArt-Library
e) All Tribe logos used with permission of Tribe Discord Channel admins.
Source: Games of Thrones movie.
Source: Wikipedia. "List of Games of Thrones episodes." website
Source: Wikipedia. "Homeland (TV Series)." website
Source: Wikipedia. "The Shield." website
Source: 3-Image set [Clipart-Library]https://clipart-library.com)
Jon Snow
Raven
Dire Wolf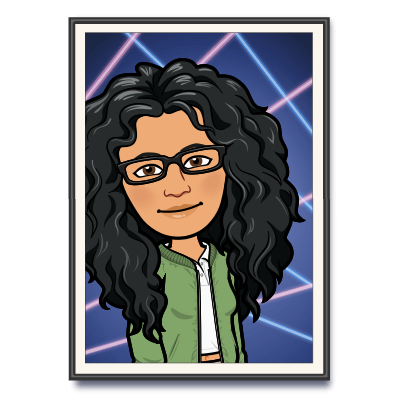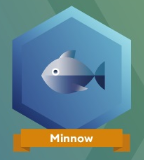 I SUPPORT THE FOLLOWING GROUPS:


Your Personal Terminal Discord Invite
If you are an account under 500HP or 500SP and want to win prizes or delegations, then you can request to enter the REDFISHRALLY by going to @theterminal blog and read how it can help you learn and earn.


Si tiene una cuenta de menos de 500HP o 500SP y desea ganar premios o delegaciones, puede solicitar ingresar a REDFISHRALLY yendo al blog @theterminal y leer cómo puede ayudarlo a aprender y ganar.