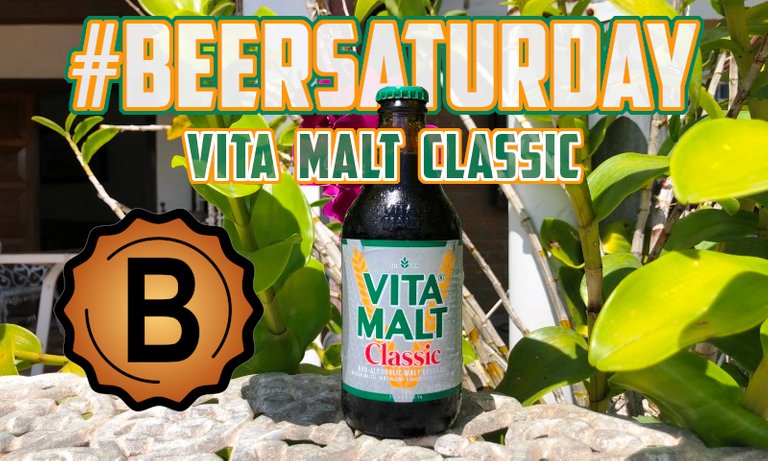 I'm participating in the #BeerSaturday challenge again with a non-alcoholic malted beverage, as I don't drink alcohol 🍺
---
by @detlev
---
Vita Malt Classic 🌿
     I don't drink alcohol, but I love the #beersaturday challenge, so with @detlev's prior approval, I submit this malt beverage available to us here in Paramaribo, Suriname.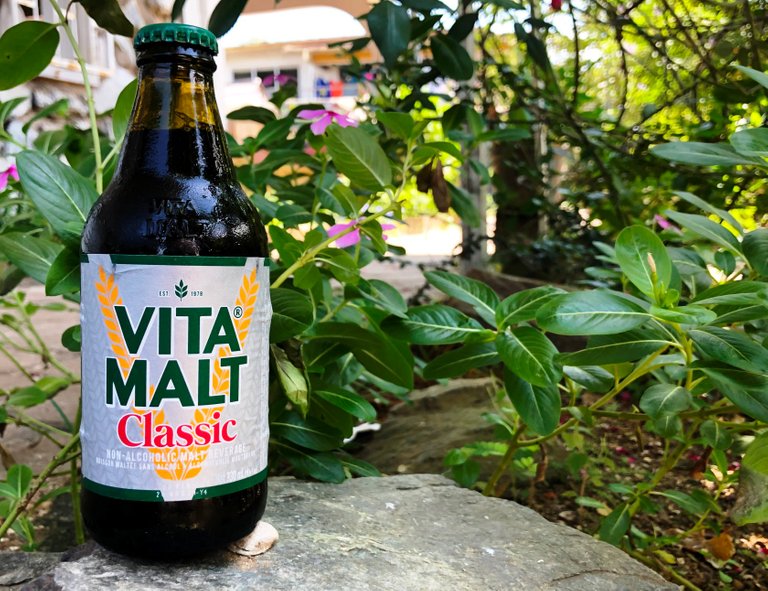 the beautiful bottle in all its glory
     If you're unfamiliar with malt beverages, they are "beer-ish," and the process to create low or no-alcohol malt beverages is very similar to beer production, with some slight alterations.
     Vita Malt Classic and Three Horses are the only two malt beverages I have seen for sale here in Paramaribo, Suriname, where most imports are from China and the Netherlands.
Origins 📜
     Vita Malt apparently has origins in St. Vincent & the Grenadines, or at least that's what their website says. Unfortunately, the website shows all kinds of interesting flavors I've never seen in Suriname, from coconut to ginseng and açaí.
overhead view of the bottlecap - est. 1978
👍 Review 👎
     Our oldest daughter SreyYuu won't drink malt beverages because she "doesn't like the smell," but Monkey-B has recently taken a liking to Vita Malt, although only in small sips.
     Obviously we have a 6-year-old with with discerning tastes, but Vita Malt ultimately gets approval for its indescribable umami taste, similar to dark beer but sweeter.
🧊 The Ice-Cold Facts 🕵️
     Denmark, Florida and Canada are mentioned on bottle, as well as Suriname, but nothing of St. Vincent & the Grenadines, which I find strange.
     There's 46g of sugar in the Vita Malt Classic 330ml bottle, more than twice as much as the 3 Horses malt beverage of the same size, so we opt for 3 Horses whenever available.
     The lovely @Sreypov also enjoys a good malt beverage, but only in the early evenings after a meal.
     Malt drinks, ginger beers/sodas and basil seed drinks are the only beverages we purchase at the local shops here.
     Everything else is full of chemicals and food coloring, even the coconut waters have "essence" added.
---
🙏 THANKS FOR READING 🙏
If you enjoyed this post, please upvote and reblog.
---