Good evening! So two days ago, September 16, was the COLLECT ROCKS DAY and I remembered about one vacation two years ago where my mother collected some rocks.
These were the rocks she got. She was stacking and balancing them together like those zen thing where stones are impossibly balanced.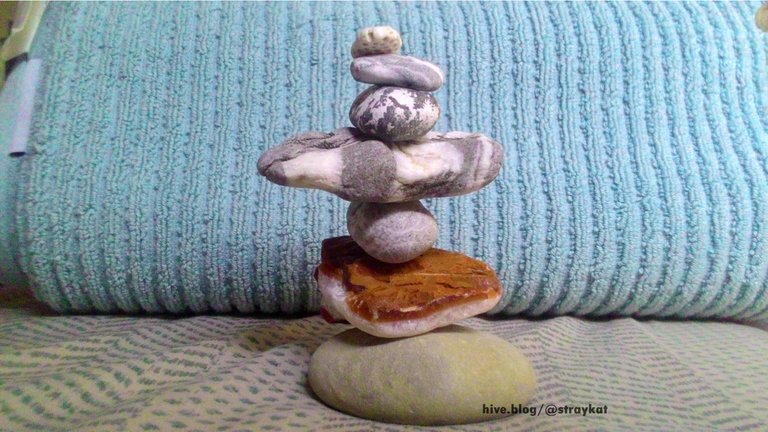 Last November 2018, my mother and her friends (my godmothers) went on a trip to the Calabarzon to visit the different churches in the region. Of course, my mother asked me to join her. Lol. We spent the night on one of my godmother's friend's rest house in Quezon Province wherein the house leads to a seemingly private beach. Yes, they own that part too, and some of those mountains on the side where they grow coconut trees.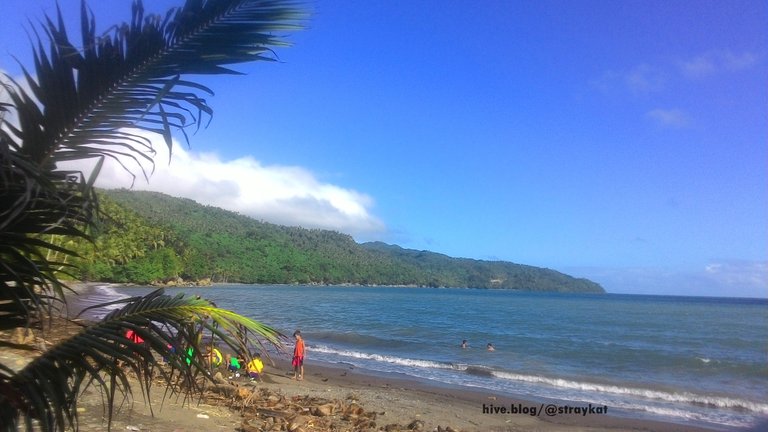 I wonder what it feels like to own such a vast land and a beach. We only have a backyard embedded with cat poops! Hahaha.
Anyway, we had our breakfast at the side of the beach and while we were on our way to the hut, my mother was amazed by the beautiful stones at the shore. The beach was undeveloped and so the shore is filled with various stones and seashells. She began examining the stones on the ground and picked those that she find beautiful, as collection and remembrance from the trip. The stones were nice, some have beautiful patterns, some are smooth and round, while some have crystals on it which make them a bit sparkly when you flip them on different angles.
One of our favorites is this brown stone with white crystals, the one at the bottom in the photo. This stone is probably from underwater or a cave and washed to the shore. It must be very old too since crystals take time to form. Hmm...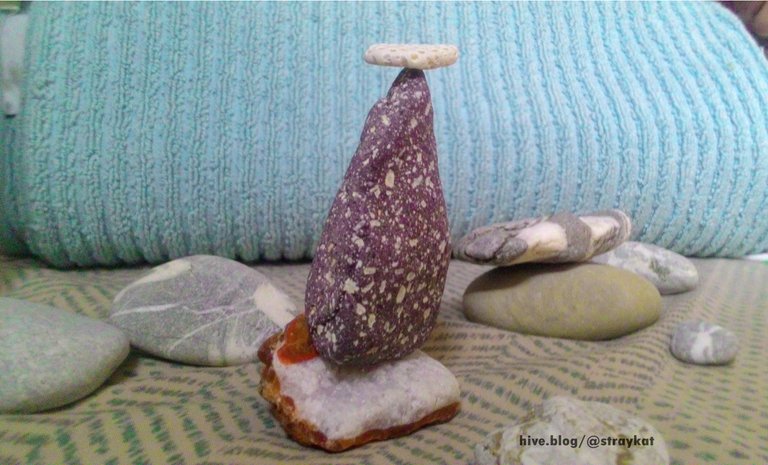 I remember we had a fun time stacking these stones when we got home. It was challenging but getting them balanced successfully makes you feel proud.
Stones are beautiful, isn't it? They have various patterns, texture, and composition. Nature is really amazing and wonderful!
---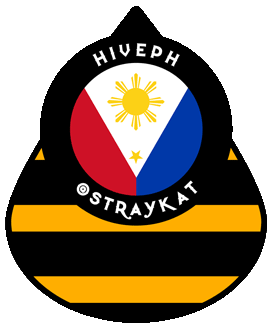 Hive PH badge by @bearone. :)


---
I AM ON INSTAGRAM and YOUTUBE!