Conflicts and toxicity come and go on the internet. It's nothing new. But sometimes, the drama can be the highlight of a social platform. Many of us would be lying if we claim we have never participated in any online "discussions". More often than not, they are pissing contests between people without any basis.
         For me, I do like a few conflicts here and there to keep things interesting. Of course, there are some subjective limits. There's a fine line between legitimate grievances and downright harassment. At the end of the day, only the community can decide what is and what is not tolerated.
         I once heard somewhere that the community is only as good as the worst person you allow to be part of the platform. Throughout my years in online communities, it almost feels like the gospel truth. If there is ever to be a standard, even in a so-called decentralized space, it should be that bottom. Since the goalpost is fluid in nature, it should come as no surprise that views shift over time.
         At the end of the day, what you agree with or disagree with might change tomorrow. This is especially true if they are trivial matters. Some may find drama funny. Some may find drama distasteful. Whatever value you find in those supposed human interactions, they are facts of life.
         Anyways, I'm not here to tell you about the philosophies behind drama or filling you in with more words. I am here to show you a simple flowchart of how I handle drama on the platform. Enjoy.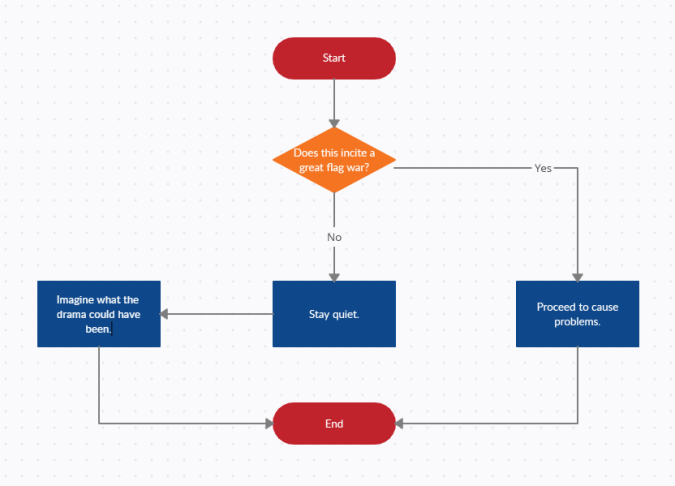 Posted with Memehub