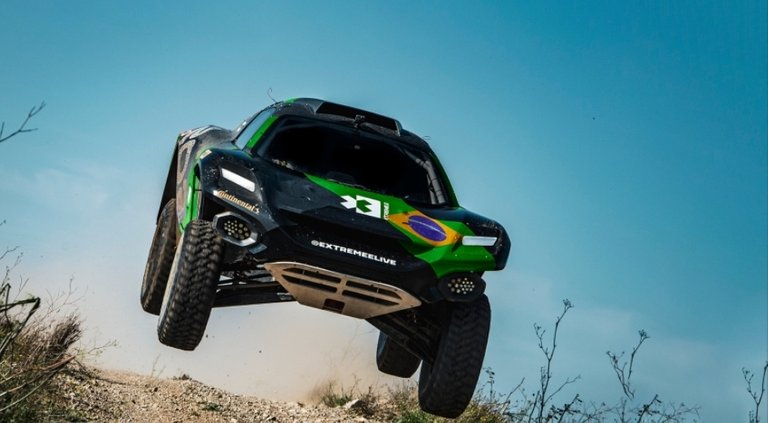 Fuente
// Un nuevo campeonato para promover la revolución de los autos eléctricos//
>_ Hola amigos y bienvenidos a otro post con algunas de las noticias del mundo motor. El día de hoy estaremos hablando sobre el campeonato de Extreme E, sus características y sobre algunos de los equipos que se unirán en esta temporada inicial y sus pilotos.
Así que quédense conmigo y descubramos de que se trata.
// Extreme E, los autos eléctricos llegan al off-road //
>_ La expansión de los autos eléctricos sigue su camino y este año será el inicio de un nuevo campeonato que tratará de robar la mirada de los amantes del off-road.
El Extreme E se trata de un campeonato donde todos los equipos correrán con una SUV eléctrica idéntica, con cinco fechas al rededor del mundo y que tiene como propósitos principales el desarrollo de nuevas tecnologías, el ser una competición sustentable y que busca crear conciencia sobre los problemas del cambio climático.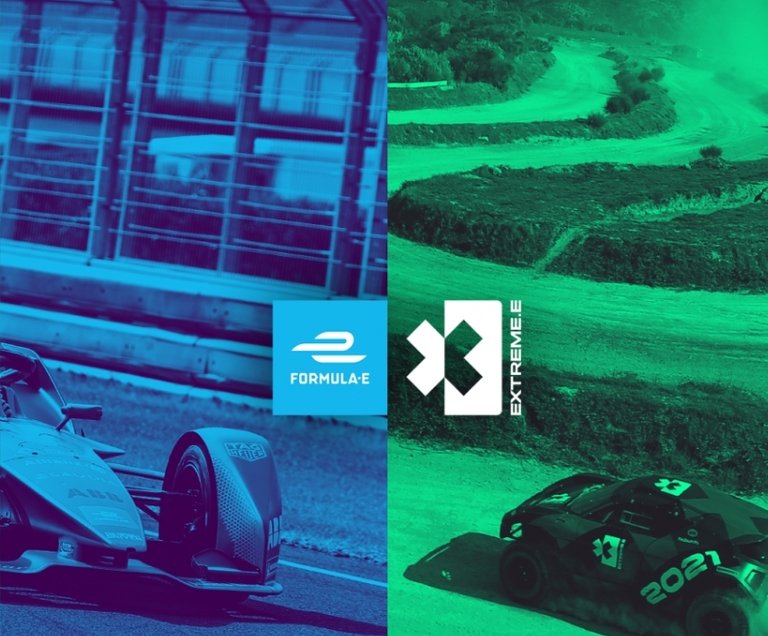 Fuente
// Los Inicios //
>_ El campeonato surge de la mente del líder y fundador de la Formula E, Alejandro Agag, y el expiloto Gil de Ferran por allá del año 2018. A partir de ahí se han llevado varías presentaciones en diferentes eventos con la finalidad de llamar la atención de inversores y pilótos que estén interesados en unirse al campeonato.
// Formato de Competición //
>_ Esta temporada inaugural del campeonato consistirá de cinco fechas, entre las que se encuentran Sharaan, Arabia Saudita, que será la única fecha en el desierto (3-4 Abril); Lac Rose, Senegal, una carrera en las playas (29-30 Mayo); Kangerlussuaq, Groelandia, en el valle que ha dejado el deshielo del glaciar Russel (28-29 Agosto); Santarém, Brasil, en el corazón de la selva del Amazonas (23-24 Octubre); y por último Tierra de Fuego, Argentina, en la zona más al sur de la Patagonia (11-12 Diciembre).
Cada fin de semana de competición se correrán siete carreras en circuitos de poco más de 8 km, que si bien pueden parecer cortos, hay que recordar que serán locaciones naturales y serán a dos vueltas, que al final son cerca de 16 km. A continuación trataré de explicar como se dividirán las siete carreras del fin de semana.
Para el primer día (Sábado) habrá 4 carreras, se correrán dos rondas de clasificación Qualifying 1 y 2. En cada ronda de clasificación habrá dos carreras con 5 equipos en una y 5 en otra donde se otorgarán puntos según el lugar donde terminen los equipos, el primer lugar se lleva 3 puntos, el segundo 2 puntos y tercer puesto 1 punto.
Al final del día, los cuatro equipos con más puntos se clasifican a la Semi-final 1 y el resto a la Semifinal 2 (Crazy Race) del día Domingo.
Para el día Domingo habrá un total de 3 carreras: Semifinal 1, Semifinal 2 (Crazy Race) y la Final. A la Final se clasifican los tres primeros lugares de la Semifinal 1 y el ganador de la Semifinal 2.
Con la intención de motivar la igualdad en el mundo del automovilismo, Extreme E a pensado que los equipos deben de estar formados por dos pilotos, un hombre y una mujer. Como ya les había comentado anteriormente, cada carrera constará de dos vueltas a un circuito, así que después de cada vuelta habrá cambio de piloto. Y ya veremos como va eso...
En general creo que por el formato del campeonato, el espectáculo esta garantizado, muchas carreras, equipos muy igualados, escenarios y circuitos que espero no decepcionen. Quizá lo único que no me convence aún es el cambio de piloto a mitad de carrera, pero es una idea interesante que busca incentivar la participación y desarrollo de pilotos mujeres en el deporte motor, ya veremos que tal la va la ejecución.
// A new championship to promote the electric car revolution //
>_ Hello friends and welcome to another post with some of the news from the motor world. Today we will be talking about the Extreme E championship, its characteristics and about some of the teams that will join in this initial season and their drivers.
So stay with me and let's find out what it's all about.
// Extreme E, electric cars hit the off-road //
>_ The expansion of electric cars continues its way and this year will be the start of a new championship that will try to steal the eyes of off-road lovers.
The Extreme E is a championship where all teams will race with an identical electric SUV, with five dates around the world and whose main purposes are the development of new technologies, being a sustainable competition and seeking to create awareness about the problems of climate change.
// The Beginnings //
>_ The championship arises from the mind of the leader and founder of Formula E, Alejandro Agag, and the ex-driver Gil de Ferran beyond the year 2018. From there they have taken several Presentations at different events in order to attract the attention of investors and drivers who are interested in joining the championship.
// Competition Format //
>_ This inaugural season of the championship will consist of five dates, including Sharaan, Saudi Arabia, which will be the only date in the desert (3-4 April); Lac Rose, Senegal, a race on the beaches (May 29-30); Kangerlussuaq, Greenland, in the valley left by the melting of the Russel Glacier (28-29 August); Santarém, Brazil, in the heart of the Amazon jungle (October 23-24); and finally Tierra de Fuego, Argentina, in the southernmost area of ​​Patagonia (December 11-12).
Each weekend of competition, seven races will be run on circuits of just over 8 km, which although they may seem short, we must remember that they will be natural locations and will be two laps, which in the end are about 16 km . Next I will try to explain how the seven races of the weekend will be divided.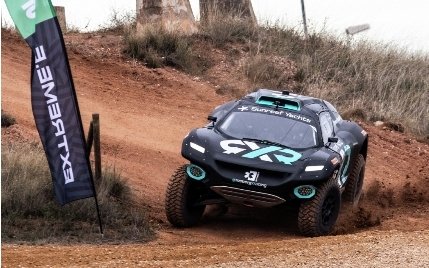 Fuente
For the first day (Saturday) there will be 4 races, there will be two qualifying rounds Qualifying 1 and 2. In each qualifying round there will be two races with 5 teams in one and 5 in another where points will be awarded according to the place where teams finish, the first place takes 3 points, the second 2 points and third place 1 point.
At the end of the day, the four teams with the most points qualify for Semi-final 1 and the rest for Semifinal 2 (Crazy Race) on Sunday.
For Sunday there will be a total of 3 races: Semifinal 1, Semifinal 2 (Crazy Race) and the Final. The first three places in Semifinal 1 and the winner of Semifinal 2 qualify for the Final.
With the intention of promoting equality in the world of motorsports, Extreme E has thought that teams should be made up of two drivers, a man and a woman. As I had already mentioned before, each race will consist of two laps of a circuit, so after each lap there will be a change of driver. And we'll see how that goes ...
In general, I think that because of the championship format, the show is guaranteed, many races, closely matched teams, stages and circuits that I hope will not disappoint. Perhaps the only thing that still does not convince me is the change of driver in the middle of the race, but it is an interesting idea that seeks to encourage the participation and development of female drivers in motor sport, we will see how the execution is going.
---
Fuente
---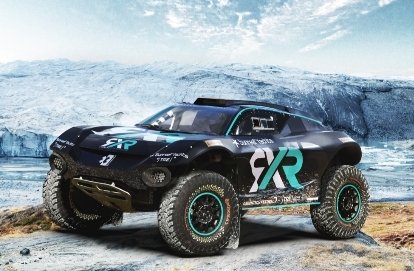 Fuente
// ODISSEY 21, La Máquina //
>_ Sin duda alguna, lo que más llama la atención del campeonato es el auto que utilizarán los equipos para competir.
El ODISSEY 21 está desarrollado por Spark Racing Technologies, que fueron los encargados de proveer en el pasado el chasis para la Formula E.
Con 4,4 mts. de largo, 2,3 mts. de ancho y 1,86 mts. de alto podemos ver que es un auto off-road con un look muy agresivo. Si además le agregamos un peso de 1650 kg. y una potencia de 400kw (536 hp) nos encontramos con una máquina más que capaz que logran números muy atractivos, acelaración de 0-100 en 4.5 segundos y la posibilidad de afrontar pendientes de hasta 130%.
Los equipos sólo podrán configurar la puesta apunto, el carenado, algunas piezas específicas del chasis y quizá en futuras ediciones, el tren motor. Repiten la formula de los primeros años con la Formula E
El pack de baterías está a cargo de Williams Advanced Engineering y las llantas por Continental.
La SUV ya a participado en diferentes pruebas como el Dakar y la verdad es que no desentona y se nota el mimo que han puesto en el desarrollo de este "buggy". La única pega es el pack de baterías, que para entregar las prestaciones de alto rendimiento que logra se descarga muy rápidamente, pero esto es un problema de todos los vehículos eléctricos y sólo el desarrollo y la investigación continua nos llevarán a baterías más densas y que logren grandes autonomías.
// Los equipos y pilotos //
>_ El campeonato está pensado para tener hasta doce equipos en competición, aunque de momento sólo hay diez equipos ya confirmados. De estos diez destacan algunos por su historia en competiciones o en el rally.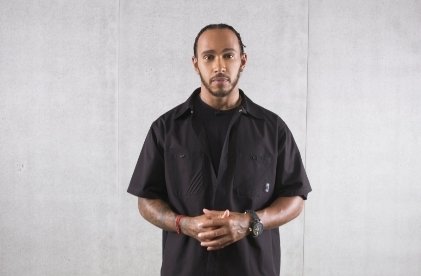 Fuente
El equipo Team X44 propiedad de Lewis Hamillton será desde mi punto de vista uno de los favoritos, ya que tiene a Sébastian Loeb como piloto junto a Cristina Gutiérrez. Loeb no necesita introducción, a ganado prácticamente todo en el mundo del rally y roto records con diferentes prototipos. En los últimos años se ha enfocado más en las competiciones de endurance como el Dakar y aunque no ha tenido suerte cada año se muestra más cómodo. Por su parte Cristina es Hexacampeona del Campeonato de España de Rallyes Todo Terreno, primera mujer piloto en terminar un Dakar y segunda mujer en ganar una etapa en la historia del Dakar. Por su parte Hamillton inicia como jefe de equipos y sin duda alguna son los favoritos para llevarse el campeonato.
Otro equipo que hay que tener muy en cuenta son el Acciona Sainz XE Team, formados por Carlos Sainz y Laia Sanz. Equipo 100% español, Carlos es bicampeón del WRC y tres veces ganador del Rally Dakar, todo un veterano con un mundo de experiencia y kilómetros recorridos, sigue estando muy vigente en el mundo competitivo. Por su parte Laia compite normalmente en motos, y es campeona mundial, europea y española de las categorías de Trial Femenino, a participado continuamente en el Dakar, obteniendo dos veces el primer lugar de la categoría femenina y obteniendo un noveno lugar general en la clase de motos en el año 2015.
Algunos otros equipos que hay que tener en vista son el ABT Cupra XE, con Mattias Ekström y Claudia Hürtgen; el Andretti United Extreme E, con Timmy Hansen y Catie Munnings; Rosberg Xtreme Racing, con Johan Kristoffersson y Molly Taylor.
Pues queda esperar al mes de Abril para poder ver la primera fecha de este campeonato que seguramente será muy emocionante y con las alineaciones de los equipos, augura carreras al límite y con navaja en los dientes.
Me despido y espero nos leamos la próxima semana con más noticias del mundo motor.
// ODISSEY 21, The Machine //
> _ Without a doubt, what draws the most attention of the championship is the car that the teams will use to compete.
The ODISSEY 21 is developed by Spark Racing Technologies, who were in charge of providing in the past the chassis for Formula E.
With 4.4 mts. long, 2.3 mts. wide and 1.86 meters. high we can see that it is an off-road car with a very aggressive look. If we also add a weight of 1650 kg. and a power of 400kw (536 hp) we find a more than capable machine that achieves very attractive numbers, acceleration from 0-100 in 4.5 seconds and the possibility of facing slopes of up to 130%.
The teams will only be able to configure the setup, the fairing, some specific parts of the chassis and perhaps in future editions, the powertrain. They repeat the formula of the first years with Formula E
The battery pack is provided by Williams Advanced Engineering and the tires by Continental.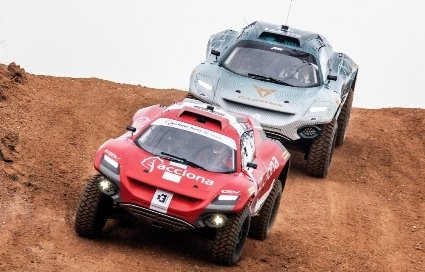 Fuente
The SUV has already participated in different tests such as the Dakar and the truth is that it is not out of tune and you can see the care they have put into the development of this "buggy". The only downside is the battery pack, which discharges very quickly to deliver the high-performance features it achieves, but this is a problem for all electric vehicles and only continuous development and research will lead to denser batteries that achieve great autonomies.
// Teams and drivers //
> _ The championship is designed to have up to twelve teams in competition, although at the moment there are only ten teams already confirmed. Of these ten, some stand out for their history in competitions or in the rally.
The Team X44 team owned by Lewis Hamillton will be one of the favorites from my point of view, as it has Sébastian Loeb as the driver alongside Cristina Gutiérrez. Loeb needs no introduction, he has won practically everything in the rally world and broken records with different prototypes. In recent years he has focused more on endurance competitions such as the Dakar and although he has not had luck each year he is more comfortable. For her part, Cristina is Hexaca champion of the Spanish All-Terrain Rally Championship, the first woman driver to finish a Dakar and the second woman to win a stage in the history of the Dakar. For his part, Hamillton starts as team manager and they are undoubtedly the favorites to win the championship.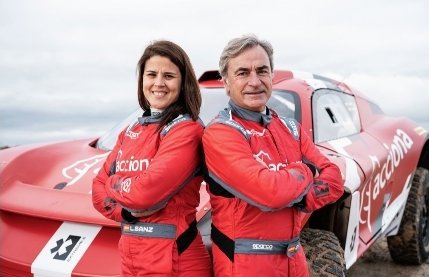 Fuente
Another team that must be taken into account is the Acciona Sainz XE Team, made up of Carlos Sainz and Laia Sanz. 100% Spanish team, Carlos is a two-time WRC champion and three-time Dakar Rally winner, a veteran with a world of experience and kilometers traveled, he is still very relevant in the competitive world. For her part, Laia normally competes on motorcycles, and is world, European and Spanish champion of the Women's Trial categories, has participated continuously in the Dakar, obtaining first place in the women's category twice and obtaining a ninth overall place in the class of motorcycles in 2015.
Some other teams to watch out for are ABT Cupra XE, with Mattias Ekström and Claudia Hürtgen; Andretti United Extreme E, with Timmy Hansen and Catie Munnings; Rosberg Xtreme Racing, with Johan Kristoffersson and Molly Taylor.
Well, we have to wait until April to be able to see the first date of this championship that will surely be very exciting and with the team line-ups, predicts races to the limit and with a knife in the teeth.
I say goodbye and I hope we read next week with more news from the motor world.
---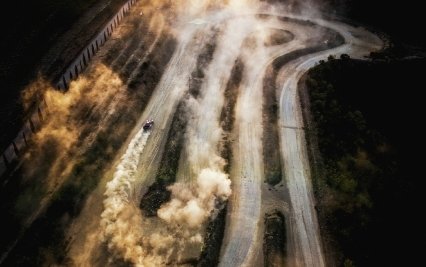 Fuente

// Hive // Twitter // Facebook //
// Instagram // Movescount // Strava | Lbry //