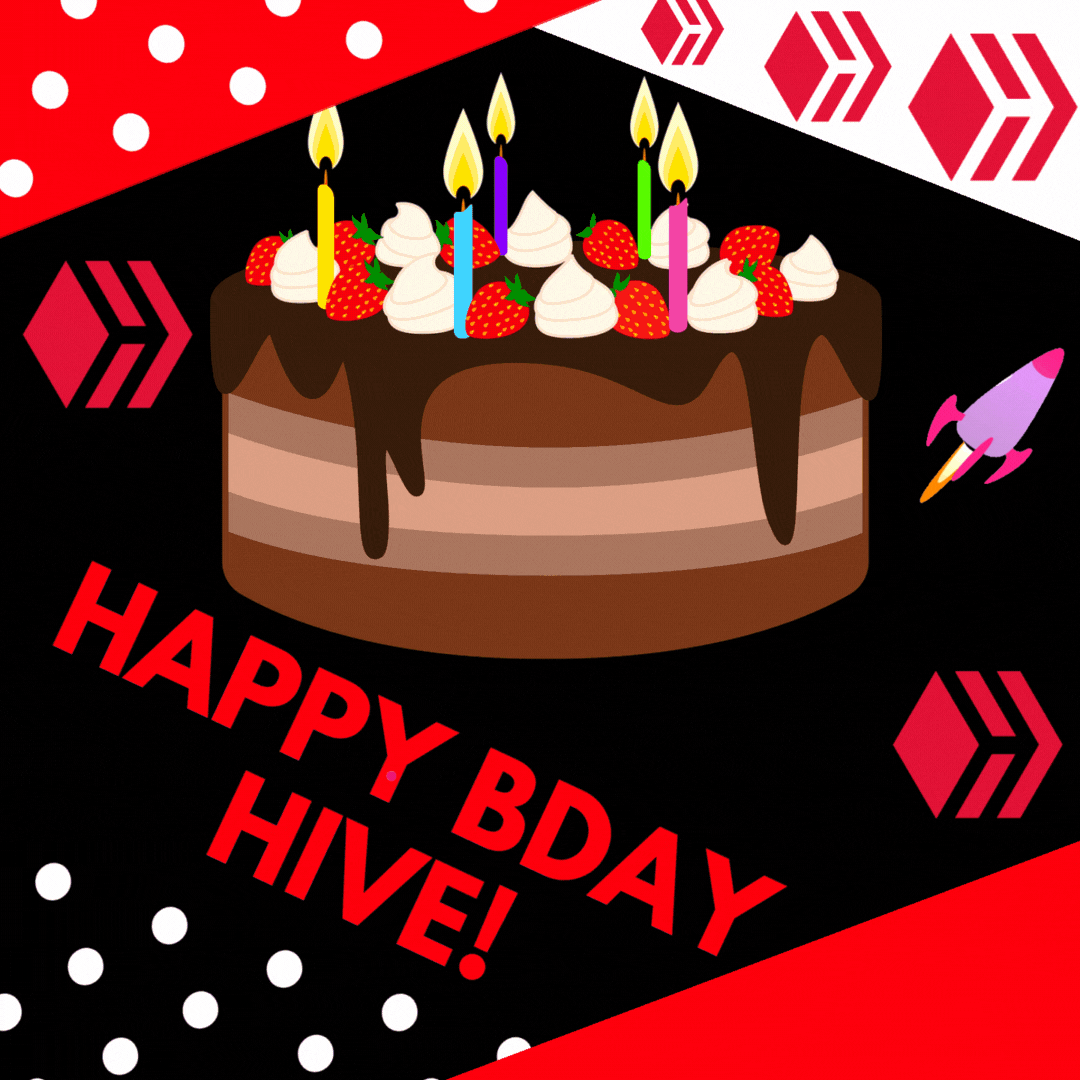 1
English
It has been amazing how quickly time has passed since the #hive platform was created. I'm very happy because I feel part of the family, I think about Hive every day, I'm always trying to improve my content, to be active posting, commenting, in short....
I remember as if it were yesterday, my first post here, a presentation on March 26, 2020, because I wanted to familiarize myself with this community thing.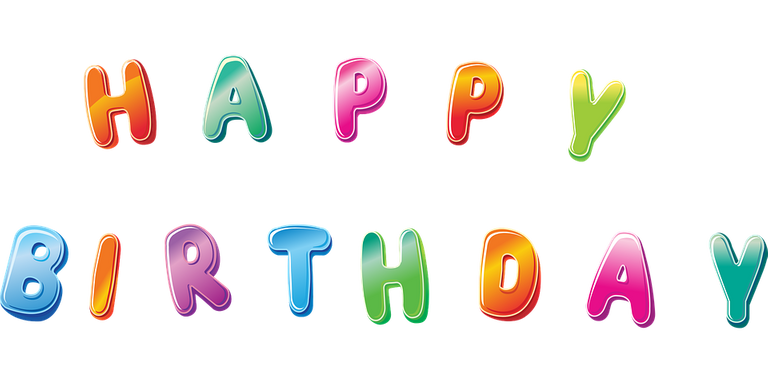 2
This was my start and I can say it was great. On the other platform, the unmentionable one, I don't remember when I had a publication higher than $3. I think very few in two years.
It's hard to spend two years publishing and only get 0.5 cents total profit per post. That's why coming to Hive was a breath of fresh air, a new beginning where doors open everywhere.
It has been a year full of positive changes, of moments of infinite joy, of professional and personal growth. Here at Hive, selfless and uninterrupted support is available to everyone. I came to stay, to belong completely.
There was a time when, at the invitation of some friends, I returned to the old platform to take part in a 100-day challenge, without neglecting my blog in Hive.
The feedback from a first season was very positive and we went in with enthusiasm. Little by little, that enthusiasm began to fade, when we saw that our effort to keep publishing and taking pictures of everything that came our way, not only were not rewarded, as they promised to all users, but we were not even taken into account.
I finished my season because I had a commitment with them and then I retired and dedicated myself body and soul to Hive. I've been talked about joining other platforms, but why would I look elsewhere for what I have here?
It's like being married to someone you're happy with, you enjoy a home where you have everything and suddenly, someone tells you that another more handsome man wants to meet you and ask you out? Would you do it? Well, I wouldn't. Why risk your happiness for a moment of pleasure? I believe in fidelity and put it into practice in all aspects of my life.
What does Hive bring me?
Growth. The opportunity to be myself, to reinvent myself. I have discovered that I have a talent for crafts and culinary arts. I know I still have a long way to go and a lot more learning to do, but without Hive, I'm sure I wouldn't have worked as hard as I do.
And this growth goes hand in hand with the fantastic support I have received, because our effort is rewarded.
What do I bring to Hive?
I share my knowledge for a nice post presentation in the tutorials I have made, so that new users don't feel so lost, I share my recycling and my recipes. Sometimes I share some personal experience that can be helpful or an example for other people.
I want to contribute more, I want to give more to this platform, which has given me so much and I am working on that, figuring out what I can do, I have talked to some people, looking for a way to do my bit for the imminent and unstoppable growth of Hive. I want to be, as they say, "on the right side of history".
So when I say that this is the first year of the rest of our lives, I am stating a fact: Hive is here to stay, to grow, to be that technological future that we have imagined so much and that for a year now, has been becoming a reality.
Gratitude and honor
I have a range of beautiful people who have supported me. The first, is our dear @appreciator. I have never felt so supported as I have with him. He is a character that for many, is like a benefactor, an angel.
@appreciator is for the Latino community, a longed-for blessing😇 because we feel his approval through his vote ✔️
I remember one time, I got a positively beautiful comment and a mention 💖 in a publication, as one of the best post I had read. i just couldn't believe it!!!! 🙃
I want to thank my people at @rutablockchain, for everything they do to put the name of Venezuela on high, @danielvehe, @enmy for their patience, love and sense of humor. For guiding new and not so new users to make this platform the place where we all want to be.
To @topfivefamily, especially @lanzjoseg, @marybellrg, @sacra97, @josevas217, @antoniahruiz, @carolinacardoza, @pablo1601, @zhanavic69 and so many but so many other people who have supported me, clarified my doubts at some point. The truth is that I consider myself lucky to be part of this group of people, ideas, experiences and moments full of magic.
I know that what the immediate future holds for all of us Hive users is simply magnificent, wonderful and incredibly beautiful. But we all have to keep working, keeping this platform active and looking for ways to grow more and more every day.
As for me, I want to learn more about cryptocurrencies, finance and trading. It is a goal that I hope to achieve very soon.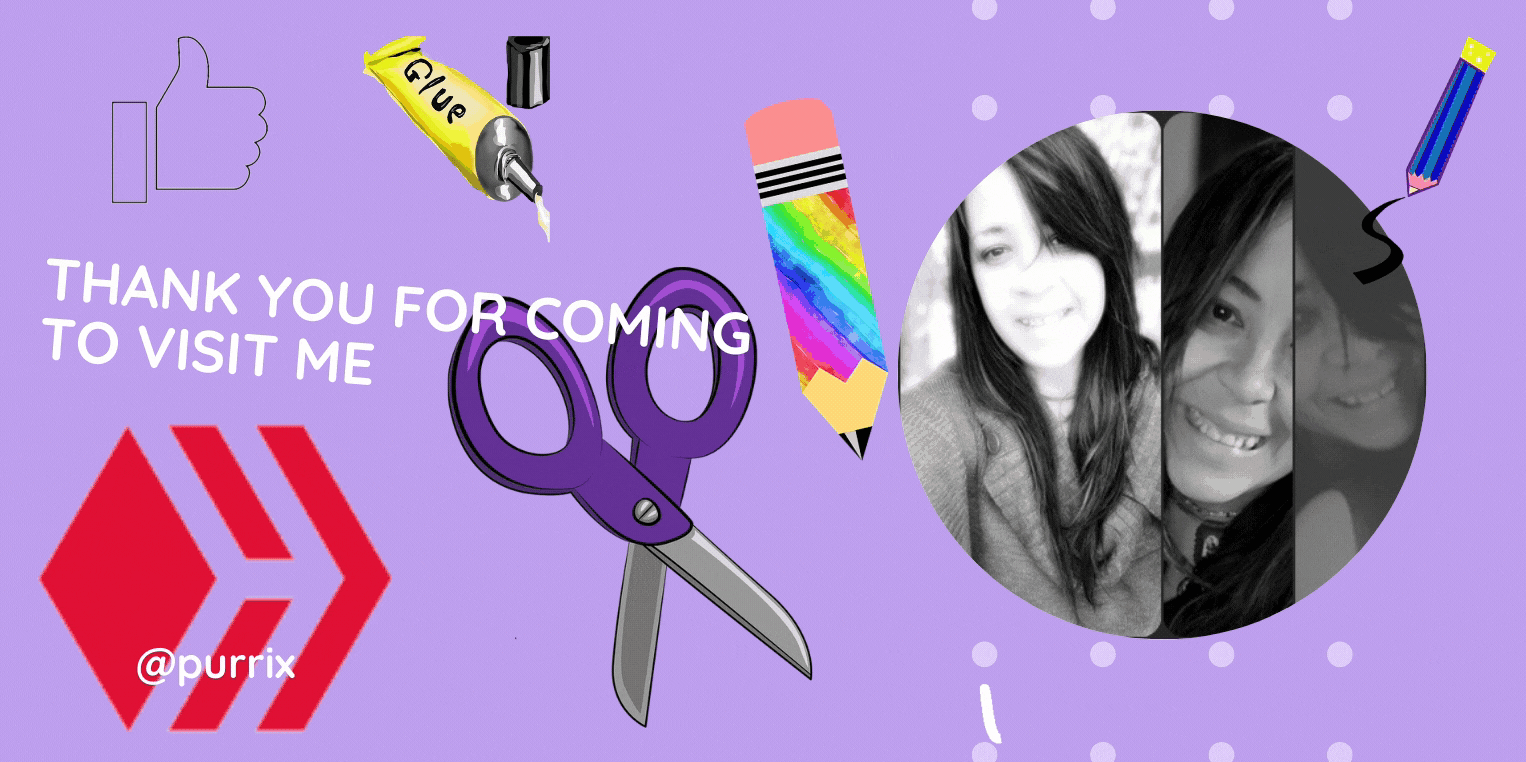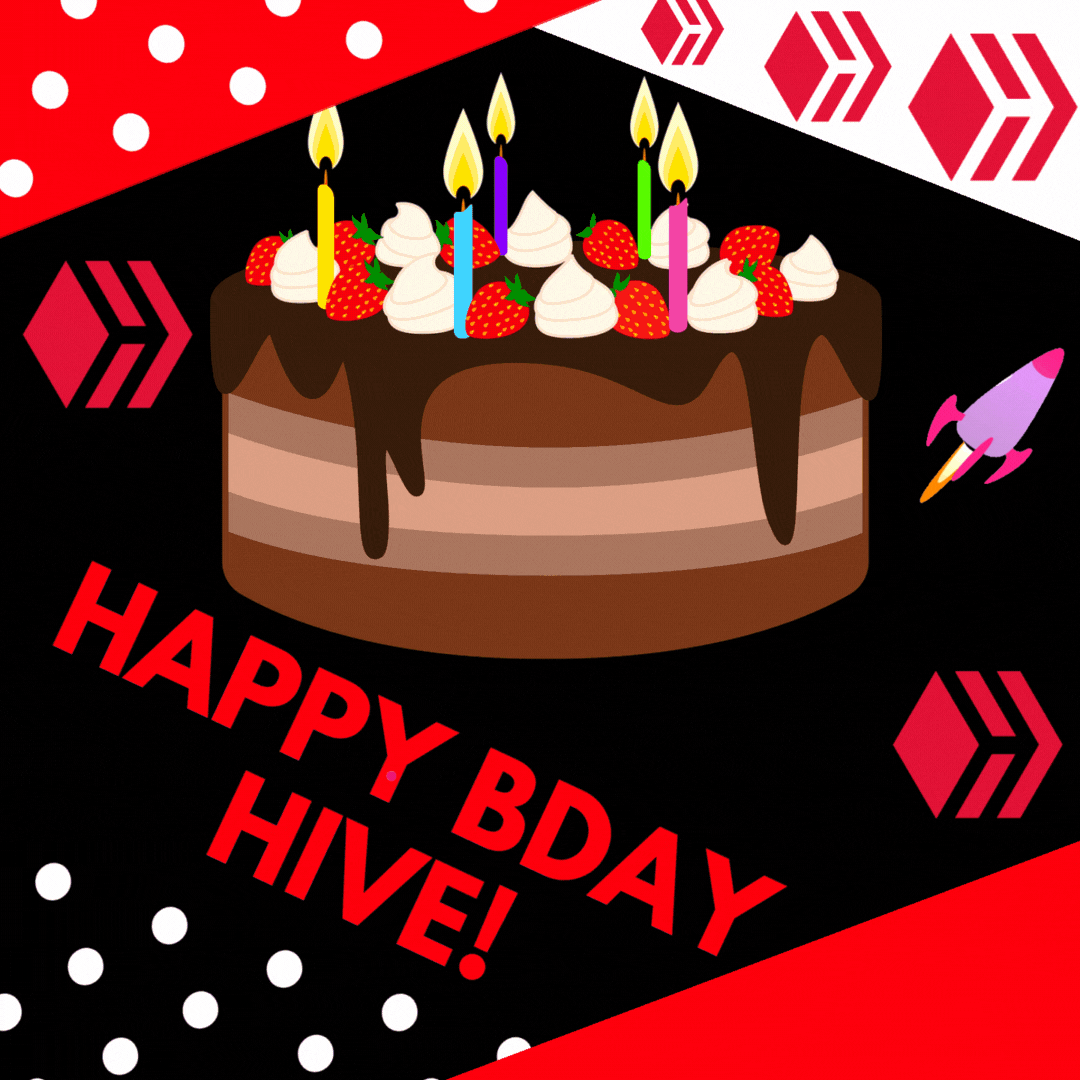 Español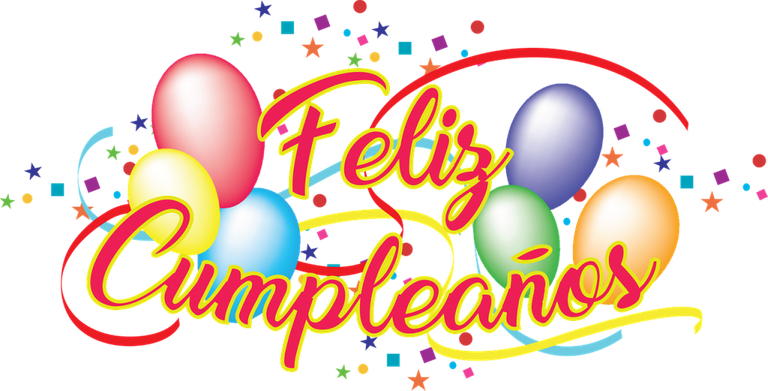 Ha sido increíble lo rápido que ha transcurrido el tiempo desde que fue creada la plataforma #hive. Estoy contentísima porque me siento parte de la familia, pienso en Hive todos los días, siempre estoy tratando de mejorar mi contenido, mantenerme activa publicando, comentando, en fin...
Recuerdo como si fuese ayer, mi primera publicaciónaquí, una presentación el día 26 de marzo de 2020, porque quería familiarizarme con esto de las comunidades.
Este fue mi inicio y puedo decir que fue estupendo. En la otra plataforma, la innombrable, no recuerdo cuándo haya tenido una publicación superior a los $3. Creo que muy pocas en dos años.
Es cuesta arriba estar dos años publicando y que solo lleguemos a 0.5 centavos de ganancia total por post. Por eso, llegar a Hive, fue una bocanada de aire fresco, un nuevo comienzo donde se abren puertas por todos lados.
Ha sido un año lleno de cambios positivos, de momentos de infinita alegría, de crecimiento tanto profesional, como personal. Aquí en Hive, el apoyo desinteresado e ininterrumpido, están al alcance de todos. Yo llegué para quedarme, para pertenecer por completo.
Hubo un tiempo que por invitación de unas amigas, volví a la antigua plataforma para formar parte en un reto de 100 días, sin descuidar mi blog en Hive.
Los comentarios de una primera temporada, eran muy positivos y entramos con entusiasmo. Poco a poco, ese entusiasmo se fue desvaneciendo, al ver que nuestro esfuerzo por mantenernos publicando y tomando fotos de todo lo que se nos pusiera por delante, no solo no eran recompensados, como ellos prometían a todos los usuarios, sino que ni siquiera eran tomados en cuenta.
Yo terminé mi temporada porque tenía un compromiso con ellas y luego me retiré y me dediqué en cuerpo y alma a Hive. Me han hablado de unirme a otras plataformas, pero ¿para qué voy a buscar en otro lado, lo que tengo aquí?
Es como estar casada con alguien con quien eres feliz, disfrutas un hogar en donde lo tienes todo y repentinamente, alguien te dice que otro hombre más guapo quiere conocerte e invitarte a salir... ¿Lo harías? Bueno, yo no. ¿Para qué arriesgar tu felicidad por un momento de placer? Yo creo en la fidelidad y la pongo en práctica en todos los aspectos de mi vida.
¿Qué me aporta Hive?
Crecimiento. La oportunidad de ser yo misma, de reinventarme. He descubierto que tengo talento para las manualidades y las artes culinarias. Sé que me falta aún un largo camino y mucho más aprendizaje, pero sin Hive, estoy segura que no me habría esmerado como lo hago.
Y este crecimiento va de la mano, con el fantástico apoyo que he recibido, porque nuestro esfuerzo sí es recompensado.
¿Qué le aporto yo a Hive?
Comparto mis conocimientos para una bonita presentación de post en los tutoriales que he hecho, para que los nuevos usuarios no se sientan tan perdidos, comparto mi reciclaje y mis recetas. A veces comparto alguna experiencia personal que pueda servir de ayuda o de ejemplo para otras personas.
Quiero aportar más, quiero dar más a esta plataforma, que me ha dado tanto y estoy trabajando en eso, averiguando qué puedo hacer, he hablado con algunas personas, buscando la manera de poner mi granito de arena para el inminente e imparable crecimiento de Hive. Quiero estar, como dicen, "del lado correcto de la historia".
Por eso cuando digo que este es el primer año del resto de nuestras vidas, estoy estableciendo un hecho: Hive llegó para quedarse, para crecer, para ser ese futuro tecnológico que tanto hemos imaginado y que desde hace un año, se ha estado haciendo realidad.
Agradecimiento y honra
Tengo un abanico de hermosas personas que me han apoyado. La primera, es nuestro querido @appreciator❤️❤️❤️ Jamás me sentí tan apoyada como con él. Es un personaje que para muchos, es como un benefactor, un ángel.
@appreciator es para la comunidad latina, una bendición anhelada😇 porque sentimos su aprobación a través de su voto ✔️
Recuerdo que en una oportunidad, obtuve un comentario positivamente hermoso y una mención 💖 en una publicación, como uno de los mejores post que había leído. ¡¡Simplemente no lo podía creer!! 🙃
Quiero agradecer a mi gente de @rutablockchain, por todo lo que hacen para poner en alto el nombre de Venezuela, a @danielvehe, @enmy por su paciencia, cariño y sentido del humor. Por guiar a los nuevos usuarios y a los no tan nuevos a hacer de esta plataforma ese lugar donde todos queremos estar.
A @topfivefamily, especialmente a @lanzjoseg, @marybellrg, @sacra97, @josevas217, @antoniahruiz, @carolinacardoza, @pablo1601, @zhanavic69 y tantas pero tantas otras personas que me han apoyado, aclarado mis dudas en algún momento. La verdad es que me considero afortunada al formar parte de este grupo de gente, de ideas, de experiencias y momentos llenos de magia.
Sé que lo que nos depara el futuro inmediato a todos los usuarios que estamos en Hive, es simplemente magnífico, maravilloso e increíblemente hermoso. Pero todos tenemos que seguir trabajando, manteniendo esta plataforma activa y buscar la manera de ir creciendo cada día más.
Por mi parte, quiero aprender más acerca de cryptomonedas, finanzas y trading. Es una meta que espero poder alcanzar muy pronto.