What do I celebrate on Hive's birthday? ❤️ ¿Qué celebro en el cumpleaños de Hive?
---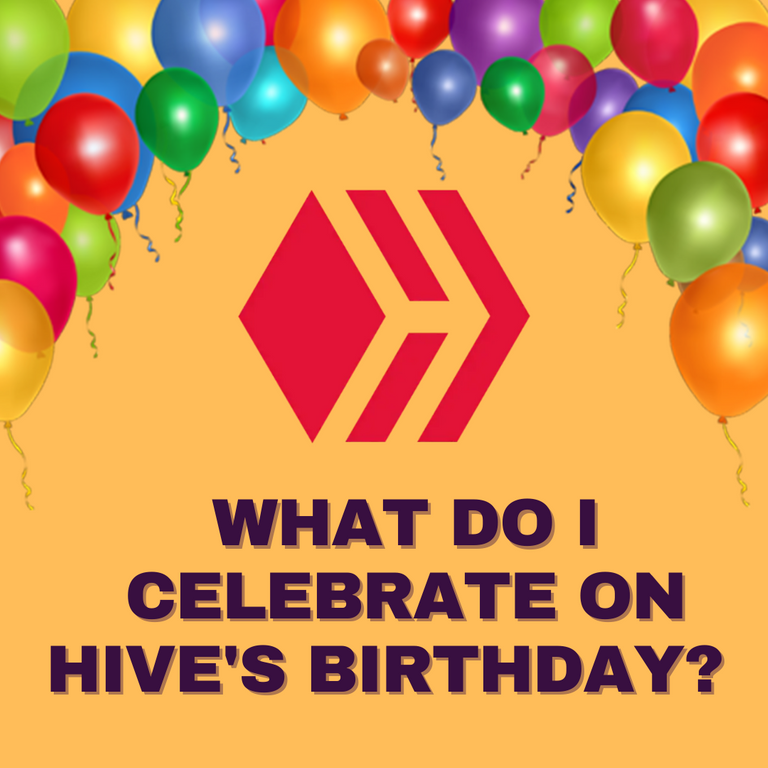 It's so good to be here!
Days without writing and I feel excited to do it today when our beloved platform turns 3 years of having been launched to the world. It is an important day for hivers all over the planet because I am sure that 100% of the users are grateful for the creation of Hive.
Chatting in the Whatsapp group, I read that we are around 25 thousand active users, which compared to other centralized social networks that have more subscribers, Hive may seem like a tiny platform. However, in my opinion, no other digital site has reached the heart of the community as much as Hive.
¡Qué bueno estar aquí de nuevo!
Días sin escribir y me siento emocionado de hacerlo hoy cuando nuestra querida plataforma cumple 3 años de haber sido lanzada al mundo. Es un día importante para los hivers de todo el planeta porque estoy segura de que el 100% de los usuarios están agradecidos por la creación de Hive.
Charlando en el grupo de Whatsapp, leí que somos unos 25 mil usuarios activos, lo que comparado con otras redes sociales centralizadas que tienen más suscriptores, Hive puede parecer una plataforma minúscula. Sin embargo, en mi opinión, ningún otro sitio digital ha llegado tanto al corazón de la comunidad como Hive.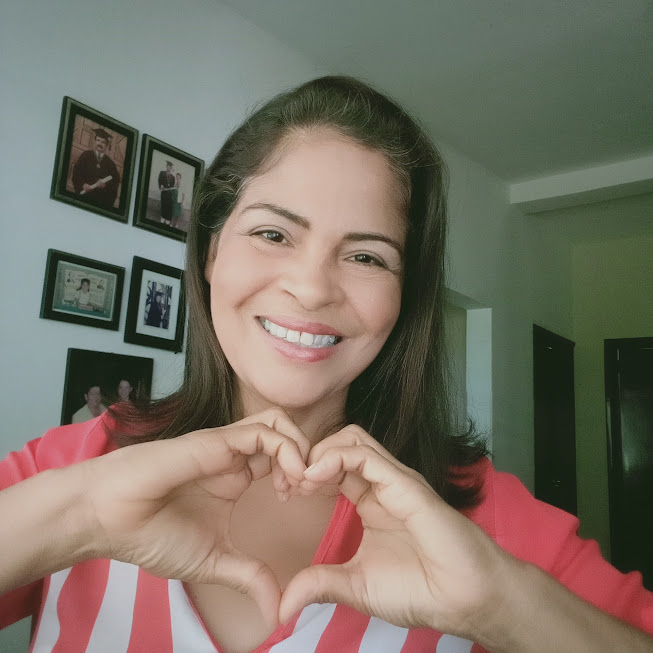 I joined Hive almost three years ago, when our platform was in its infancy, and my love is still intact. I confess that I have had days without producing content but I always come home. Hive produced in me what no other physical place did, bringing me closer to my passions.
In Hive I have been a model, makeup artist, photographer, cook, baker, farmer and singer, that is invaluable because I have practiced every facet of me to find the one I am most passionate about even though I like them all. I will always say that Hive is a place to make dreams possible.
Ingresé a Hive hace casi tres años, estando nuestra plataforma en pañales y mi amor sigue intacto. Confieso que he tenido días sin producir contenido pero siempre vuelvo a casa. Hive produjo en mi lo que ningún otro lugar físico hizo, acercarme a mis pasiones.
En Hive he sido modelo, maquilladora, fotógrafa, cocinera, panadera, agricultora y cantante, eso tiene un valor incalculable porque he practicado cada faceta mía hasta encontrar la que más me apasiona aunque me gusten todas. Siempre diré que Hive es un lugar para hacer posibles los sueños.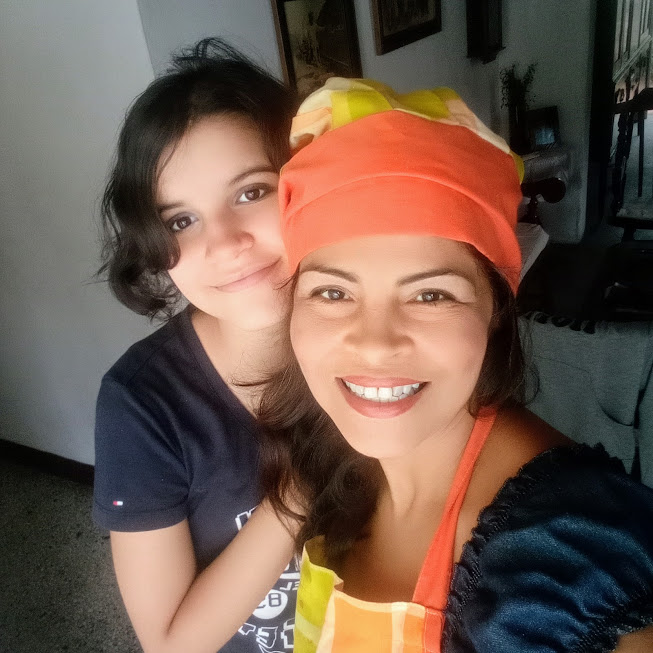 In these almost 3 years of living on the platform, I have acquired technological knowledge that I never thought I would have, but more valuable than that is belonging to a community that teaches, encourages, protects and (admonishes from time to time), on your way through this virtual world.
Being at Hive allowed me to meet the guys from @rutablockchain or vice versa, and this led me to join the elite conversation group where we daily exchange opinions on topics that have to do with blockchain or not, with all the colleagues that compose it. I don't want to mention any of them, but I appreciate them all and it has been a pleasure to meet them, even virtually.
It's amazing when you get home and turn on the wifi, you see up to 1000 unread messages from the group, as also sometimes there may only be 20 messages. Some of us are far away from the cities, others out of the country, but the most important thing is that we are there for everyone and it has become a nice group product of Hive.
En estos casi 3 años de vivir en la plataforma, he adquirido conocimientos tecnológicos que nunca pensé tener, pero más valioso que eso es pertenecer a una comunidad que enseña, anima, protege y (amonesta de vez en cuando), en el camino por este mundo virtual.
Estar en Hive me permitió conocer a los chicos de @rutablockchain o viceversa, y esto me llevó a unirme al grupo de conversación elite donde diariamente intercambiamos opiniones sobre temas que tienen que ver con blockchain o no, con todos los compañeros que lo componen. No quiero mencionar a ninguno, pero los aprecio a todos y ha sido un placer conocerlos, aunque sea virtualmente.
Es increíble cuando llegas a casa y enciendes el wifi, ves hasta 1000 mensajes sin leer del grupo, como también a veces sólo puede haber 20 mensajes. Algunos estamos lejos de las ciudades, otros fuera del país, pero lo más importante es que estamos ahí para todos y se ha convertido en un bonito grupo producto de Hive.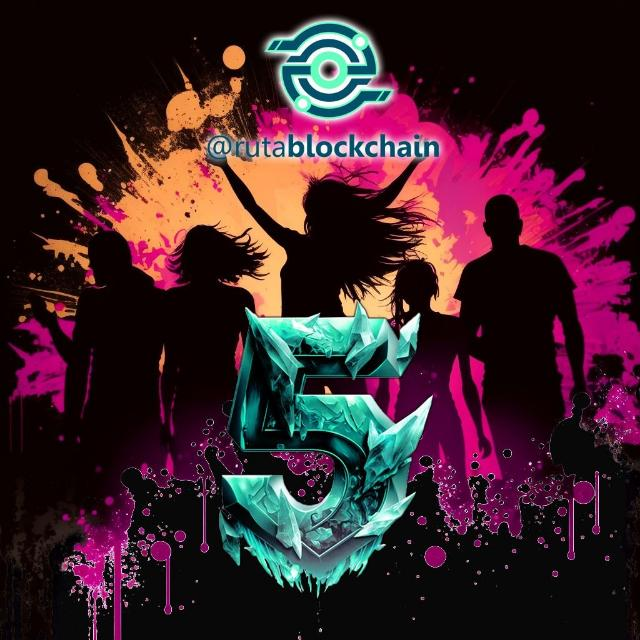 For all these reasons and many more, today I am celebrating 3 years since Hive was created!
I will see you again for another valuable opportunity.
Por todas estas razones y muchas más, ¡hoy celebro los 3 años de la creación de Hive!
Gracias por tu apoyo, será hasta otra valiosa oportunidad.
---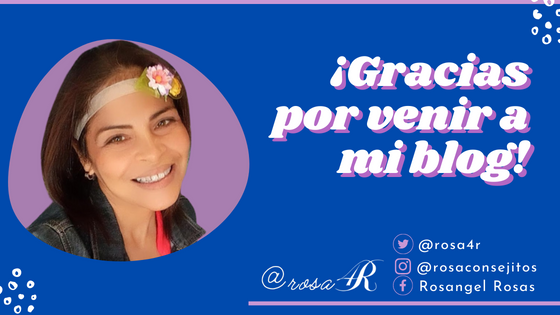 All pictures were taken with the camera
of my REALME C# phone and edited in Canvas.
The translation was done at DeepL
Rutablockchain community logo used with permission.

Todas las fotos fueron tomados con la cámara
de mi teléfono REALME C3 y editadas en Canvas.
La traducción fue realizada en DeepL
El logo de la comunidad de Rutablockchain fue usado con permiso

---
---