The somehow mysterious, first word in the title :) is just the name of the cat. It means Scoundrel.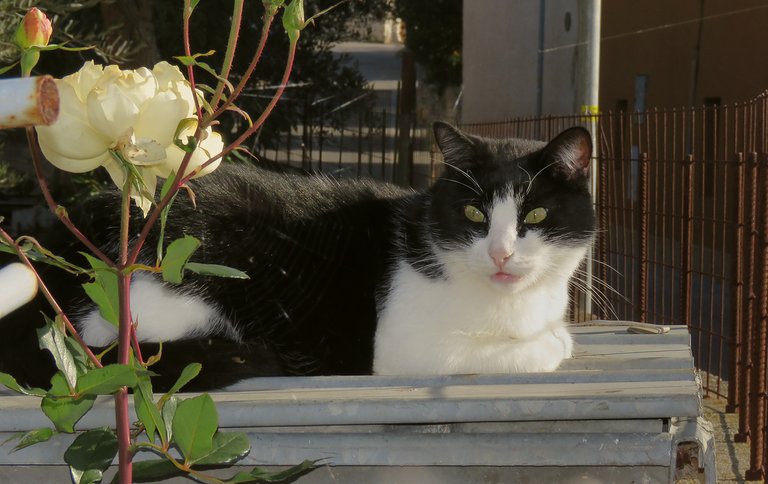 This is Farabuto ... one of my 13 cats ...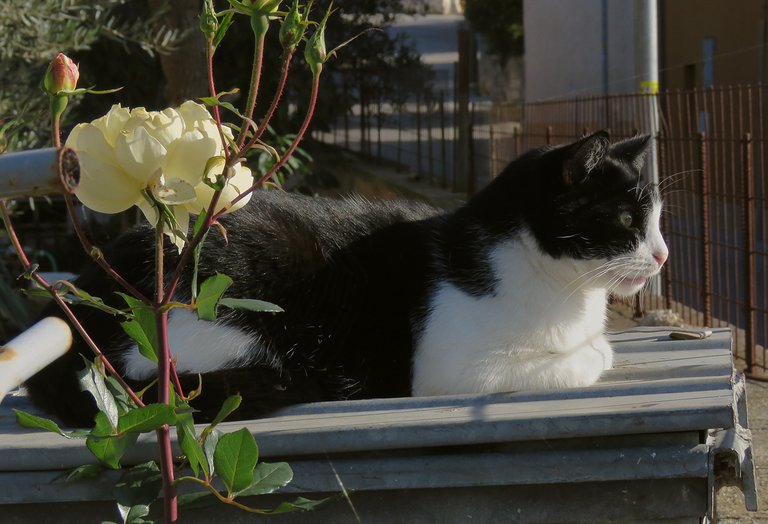 ... on his favorite observation post in the garden ... an old metal garbage can, that was last time used for garbage some decades ago ...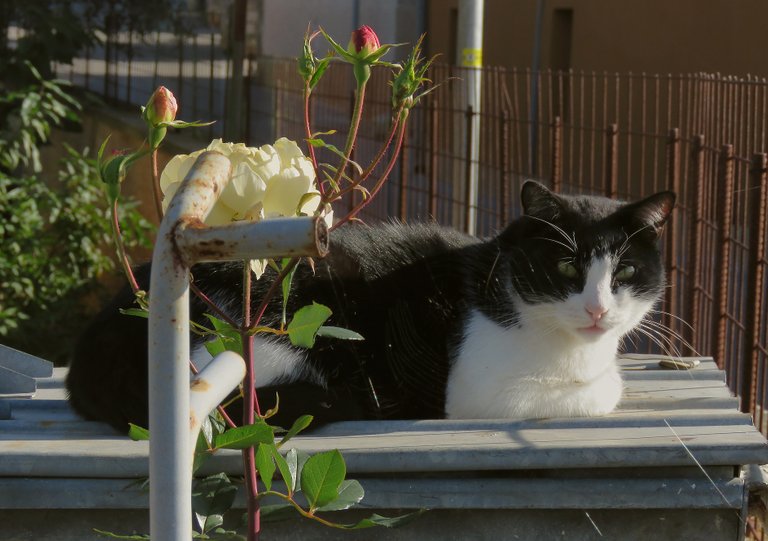 (Enlargeable)
... surrounded by roses ...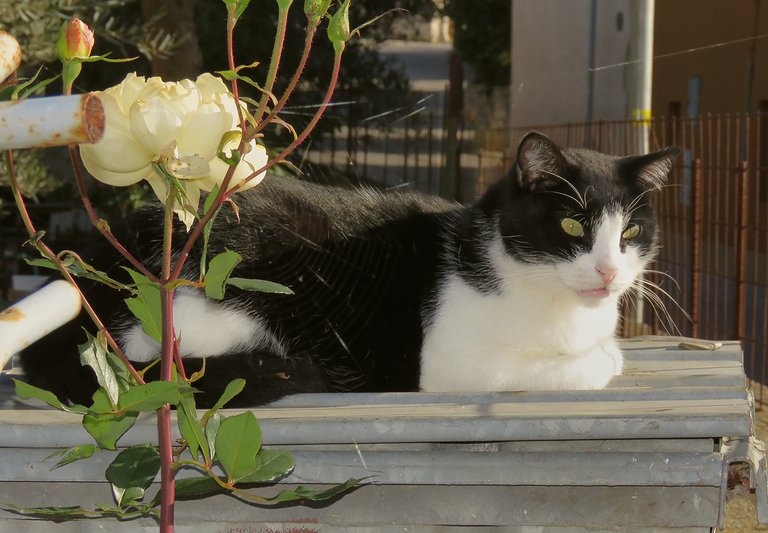 ... on this cold but sunny autumn afternoon.
As always in these posts on HIVE, the photographs are my work.