A little bit about my cats.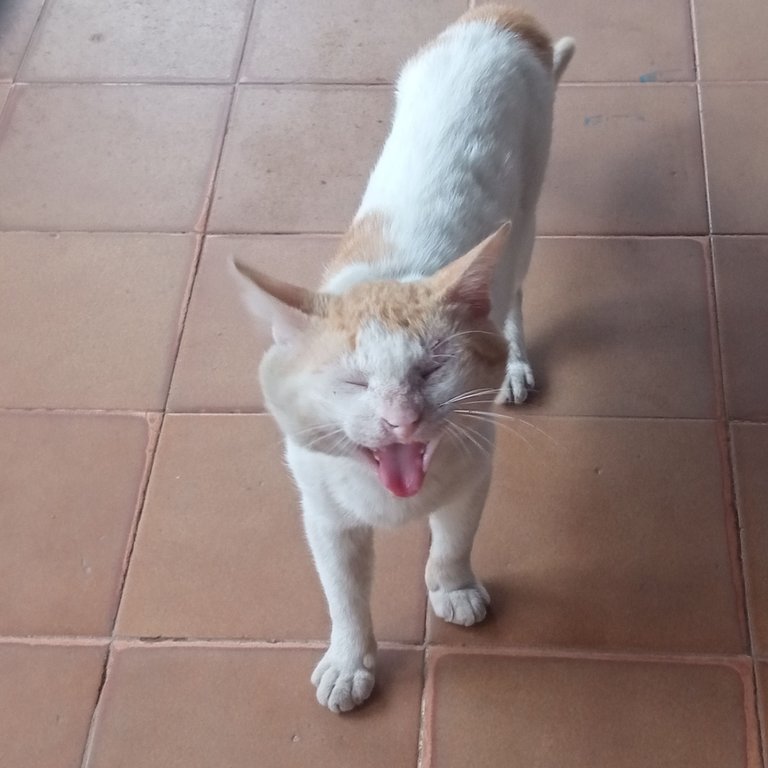 Dear friends of hivecats receive my greetings again on this day chosen for cats.
At home are Copito and Meme, Copito is already known to some people who have read my posts about him and Meme is just coming into the limelight for all his antics.
Cats, like people, have different attitudes looking back on my memory I remember that Copito was never as naughty as Meme is.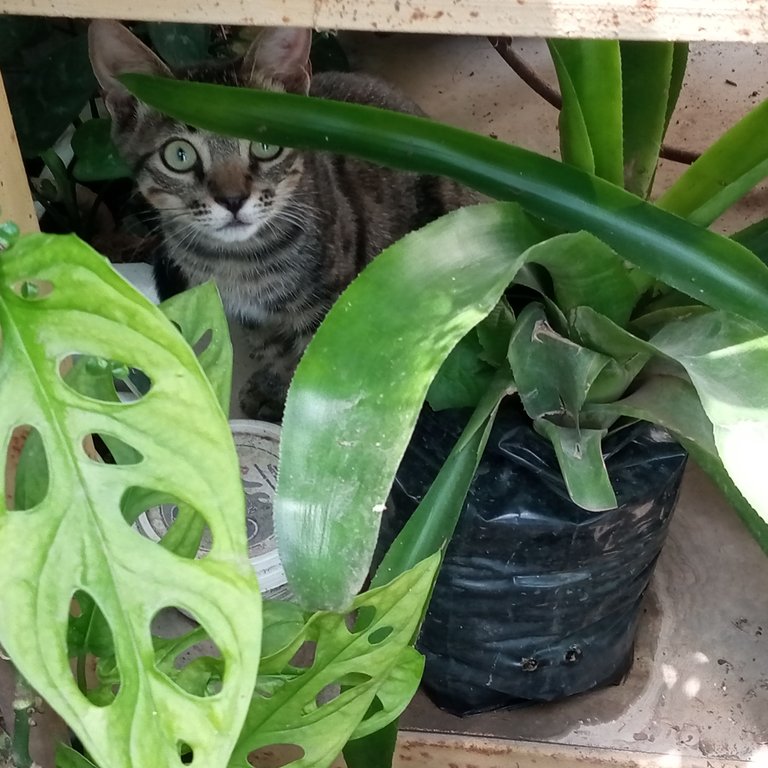 Copito is an 8 year old adult cat and Meme is only about 5 months old. He has been with us for 2 months now and all his splendorous character has come out.
I have never seen a cat looking for me to sleep with me before. At different times of the day while I am typing on my laptop on a small table and on my bed, he comes and stands very close to me. He starts doing his grooming and when he is done he rolls up and goes to sleep as deep as he can. He does the same with my son, he falls asleep on top of his keyboard.
He feels safe and loved at home. Although he is a super loving cat he is also a very naughty kitty. All day long he chases Copito until he overwhelms him and Copito runs to get away from him, but Copito's attitude strengthens him and encourages him to continue with more persistence the game that Copito is already tired of.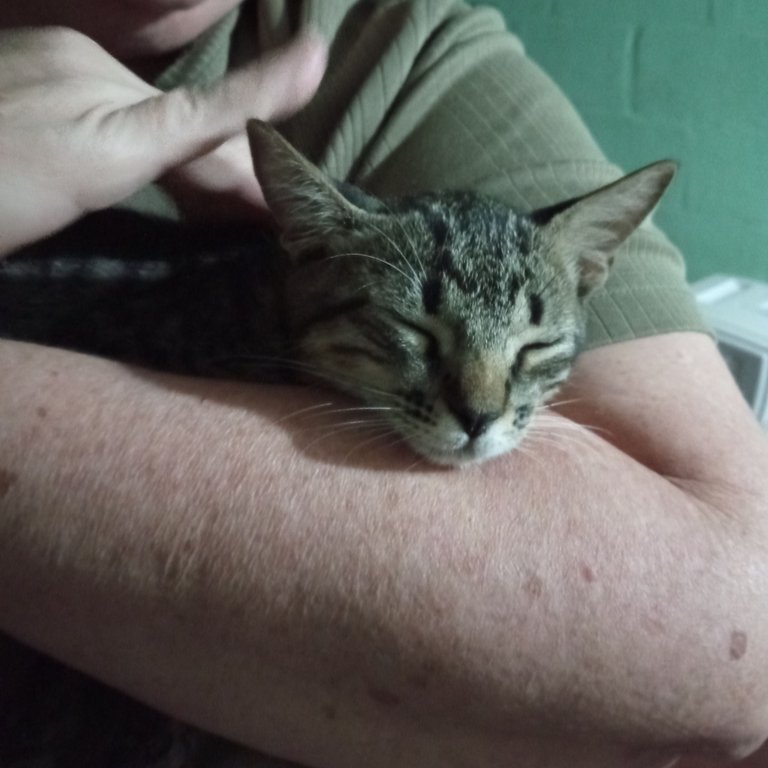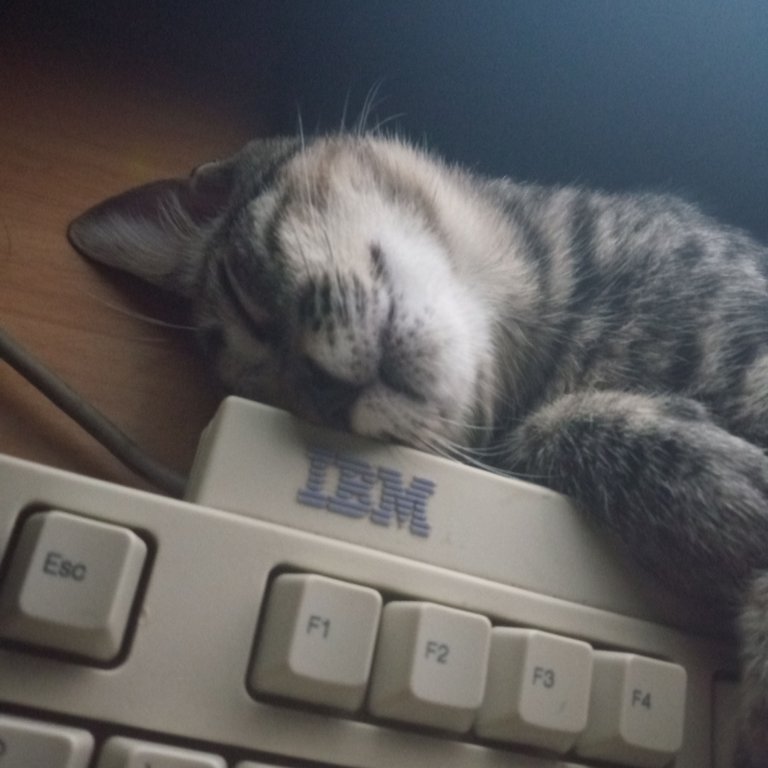 Believe me, I have to mediate many times because I see how this little cat wants to fight and play with Copito and my Copito just wants to rest. He is a very beaten cat because of the continuous fights with other cats at night.
Copito just wants to sleep and eat when he is at home and Meme just wants to play and fight with Copito most of the day. I'm glad that after they both eat they disperse and each one lies down in their favorite places and falls asleep there.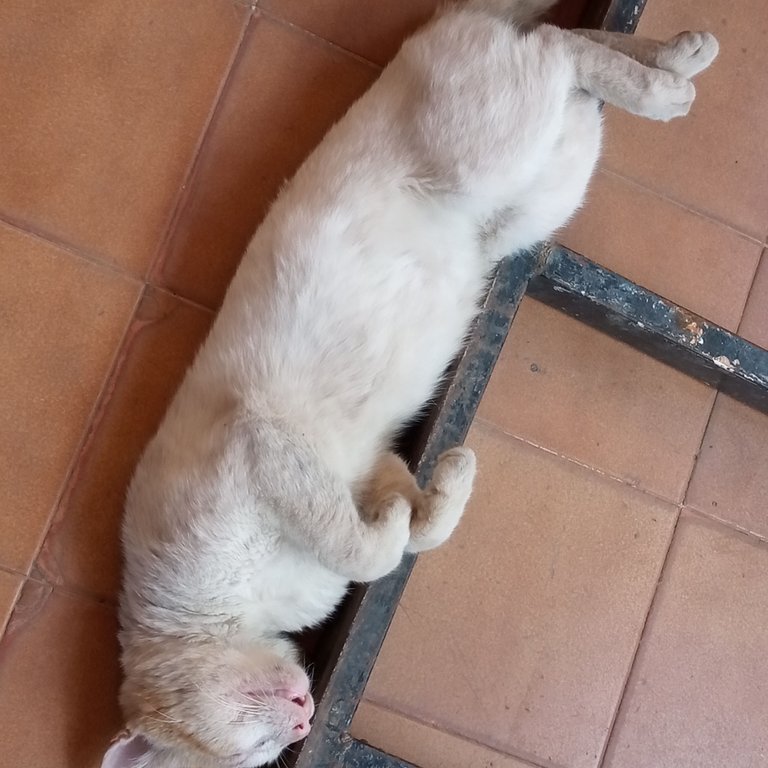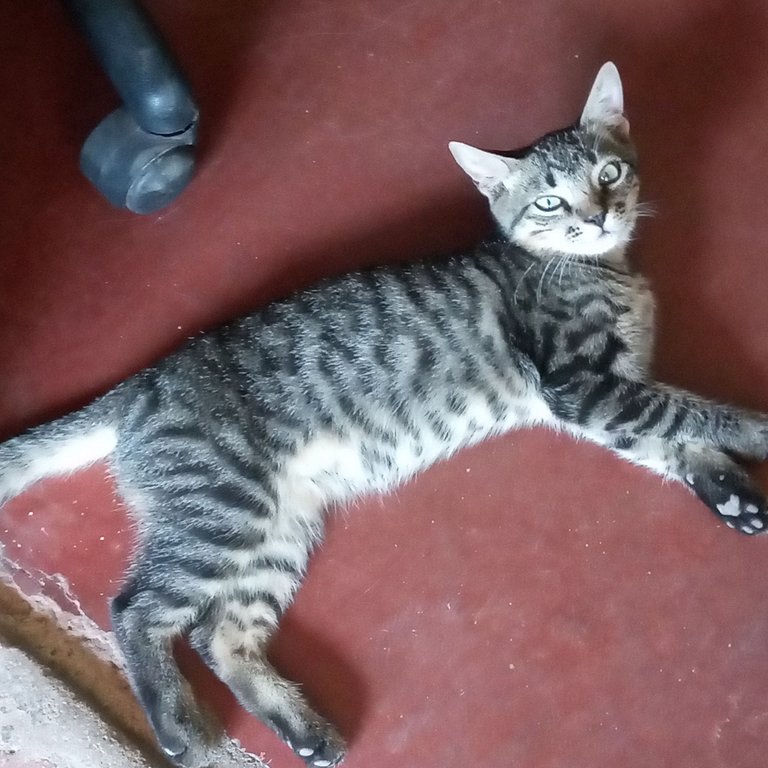 Every day is a day of distractions with the bonding of these two kitties that I name them as my boys.
Thanks to all who read, comment and vote. I thank you for reading.

---
---