Hi Hive team!!!
Hey! I'm Md. Shovanoor Rahman Moon. My skill is to draw pictures of people since childhood. My father's wish was to get a degree from the academic sector.
So I never got a chance to go to art school.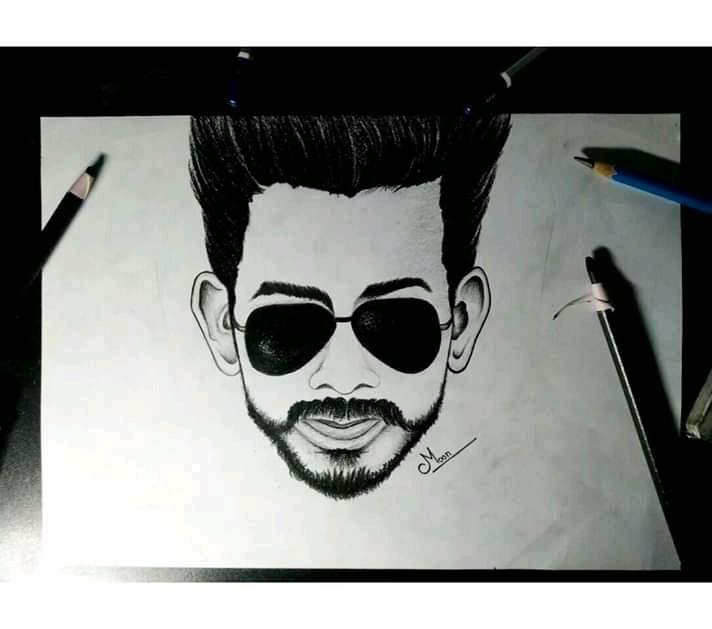 For the past 13 years I have been drawing sketches of human pictures. And for that I have not learned the skill from anywhere. I think a picture holds a man's memory.
But sketch drawing is the process by which a human picture can be transformed into its true beauty.
At the same time, I draw sketches to make the smiles on people's faces beautiful.
This drawing of mine is for those people who want to collect their smiling beauty through sketches.
I want to expand my work and keep that beautiful smile on everyone's mind.
Seven billion people are on this Earth, and everybody is different from the rest of others.
There is nothing without purpose in this world. Everything has some purpose. Humans are the best creation, and each person is exclusive. Thus, writing about myself, I'm here to express myself that what I see, what I experience and what I plan for my life.
I try myself to be modest, passionate, devoted, hardworking and honest.
I am a very adventurous person too and like to take the risk. I like to do a creative thing besides doing old stuff again and again. Learning new things is one thing which I always enjoy. I always update myself with the news.
Along with this, I fond of reading a few children magazines in which different motivational stories are there. They taught me a high moral lesson. I am a very confident person and know how to talk. I always try to speak to every person according to his requirement so I understand people.
I was introduced to by @steemitwork and he is currently guiding and mentoring me on how to go about the hive ecosystem.
I look forward to using my hive rewards to foster my goal.
At last i want to thank my fellow advisor.......who assisted me..
Thank you for reading and I look forward to getting to know you through your introductions and through your artistic expressions on this site!
I love to encourage others in their creative pursuits and hope that we can be inspiration for each other.
Peace And Love
Md Sanaul Haque