Choices, consistency and value; The ultimate recipe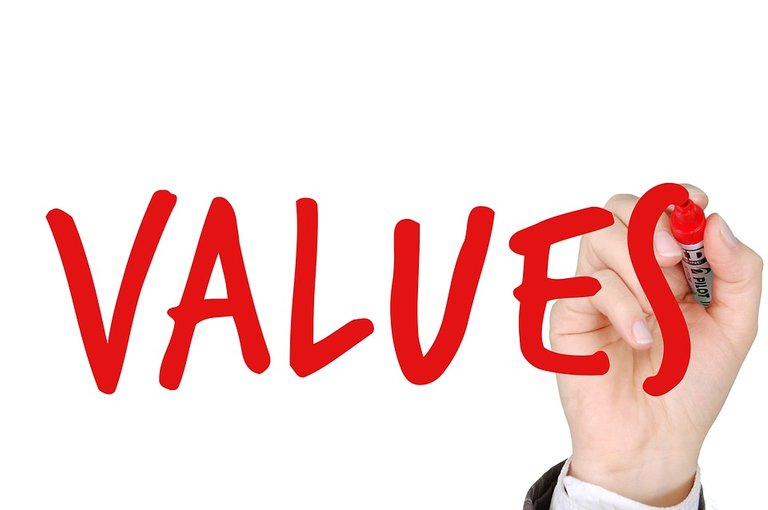 Pixabay
I was thinking deeply yesterday and a serious question came to my mind.
What one trait do most successful people possess?
I used hive as an example and went on to healthy people.
I then studied people who had good relationships and even went as far as looking at successful entrepreneurs.
The one thing they all had was consistency.
Yes, you heard me consistency.
But is this the point of this post? NO.
If you are consistently being lazy and another person is consistently hard-working, the results are different.
The point is that successful people choose what they want to be consistent with.
Get this!
They choose to be consistent with things that have value, or things that value them, or things that will give them value.
Another thing is that they add value
Read that line again
Look at it this way, a successful person on the hive blockchain is consistent with commenting, posting, and building relationships.
Building differentiates a lot of people in the context of being successful or not.
Successful people want to build something.
Jeff Bezos built Amazon.
Azircon built his social capital
People who are happily married built their relationships
I like to use @tarzkp as a very good example and he is one person that has shown consistency over time.
He writes daily, comments, powers up and he does all these things consistently.
He has done this for over 4 years and that is because he chose to be consistent with the hive blockchain and for this, he is earning results.
He could as well be consistent with Twitter or Facebook.
The more I think of a lot of people they are consistent with what they have chosen to give value to.
@josediccus, @belemo are great examples of people who have shown that consistently choosing value pays...
If you also look at Warren Buffet, he consistently reads a lot of things that help him take investment decisions and today he is the best investor of the 21st century. This is him consistently improving his knowledge.
He knows the value of knowledge and has decided to be consistent with it.
If you consistently choose things that have no value you will be consistently devalued
I can't say this enough.
You get the result of what you give attention to.
If you do not take your bath consistently for days, you will smell bad.
If you do not exercise, you will be out of shape
If you do not eat healthily, you will be fat and have health issues.
If you consistently don't care about your finance, your financial doom will be inevitable.
If you also focus on relationships that are bad, heartbreaks will come knocking at your door.
If you consistently have unprotected sex with multiple sexual partners, you will definitely come down with a sexually transmitted infection.
The key to being successful is choosing to be consistent with value.
Be value-driven.
Whenever you are getting consistent with something, ask yourself what will this action add to me in the long run?
When you answer this question, then act appropriately.
It is important to note that in doing this, self-awareness plays a major role in determining how successful you become.
Knowing what you want and what you don't want will make the process faster.
In summary, choose to do anything that has value.
Thank you for reading.
---
---