Life itself is fun, firstly I am happy to participate in this weeks contest, hoping to get some upvote from us all.😜😜😜😜😜.
I start each day with prayer so today was not an exception. So after my prayers I went to remove the cassava I washed and press. I had to remove it from the bag since the water content in it has dried up. I removed from the bag and placed it in a clean paint rubber of 20litres, actually the processed cassava filled up two of the rubbers😀😀. Pictures below👇👇👇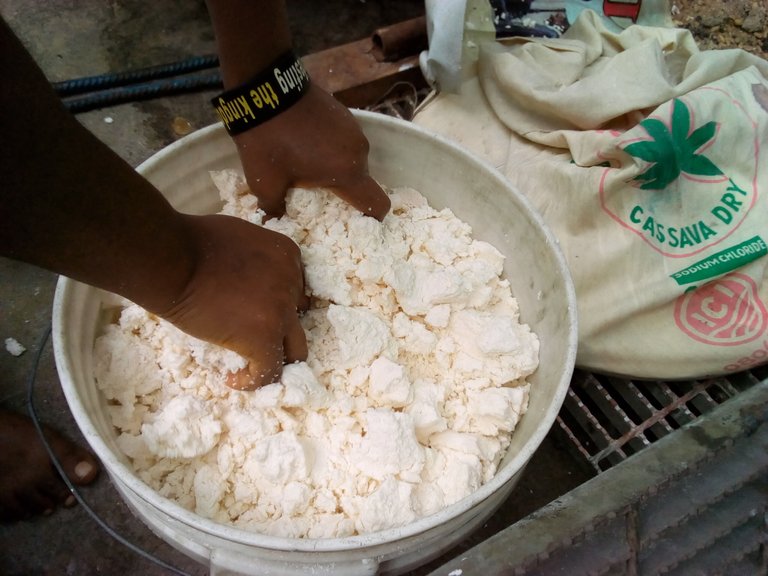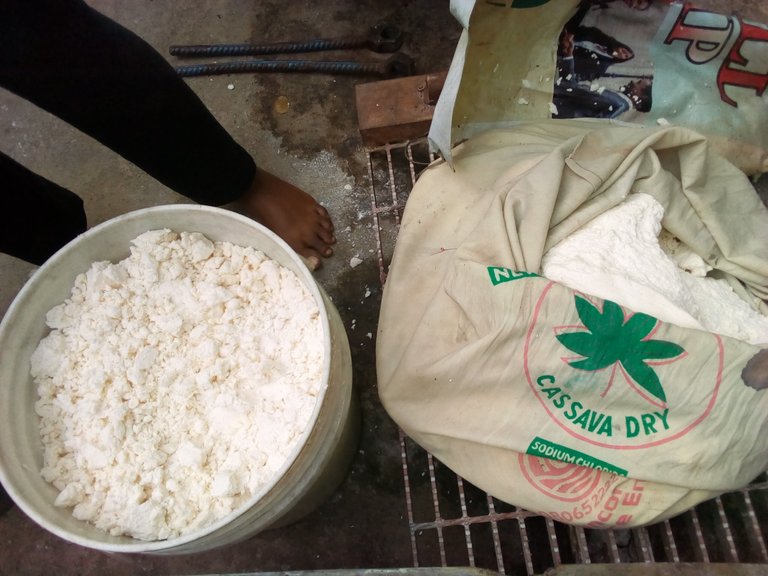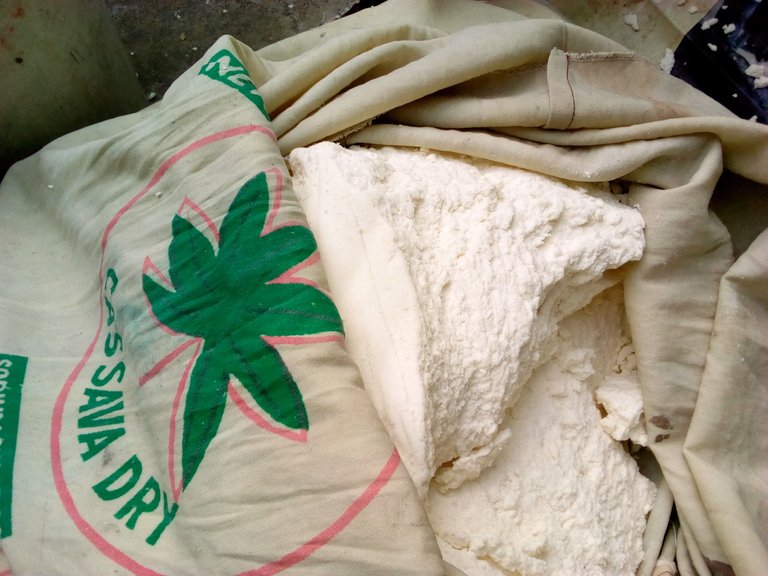 After that I prepared food for my grandfather since he is staying with us. He normally prefers custard, bread and tea in the morning so that's exactly what I prepared for him. Pictures below👇👇👇👇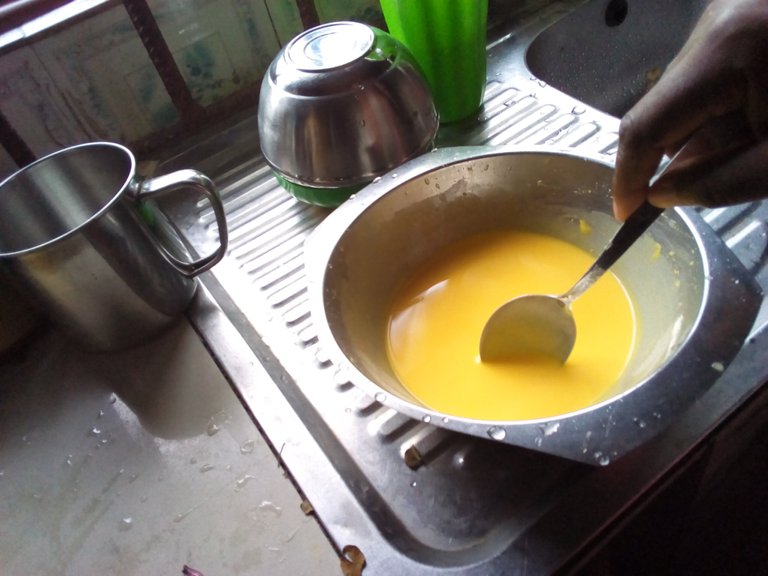 After giving him his breakfast I opted in helping my sister out in her school's register, It wasn't a hard task though because I too I am a teacher. She needed to have submitted it today so we had to rush up. Picture below👇👇👇.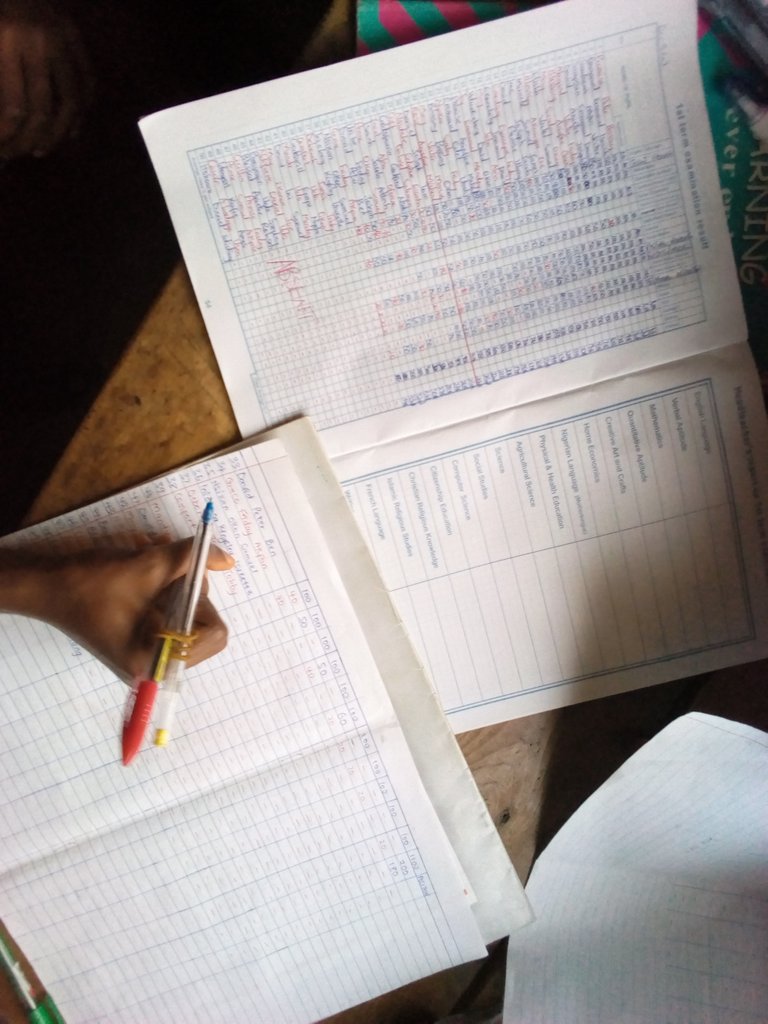 When I was done helping her out, I had to rush up to wash my grandfather's dirty clothes. Pictures below👇👇👇.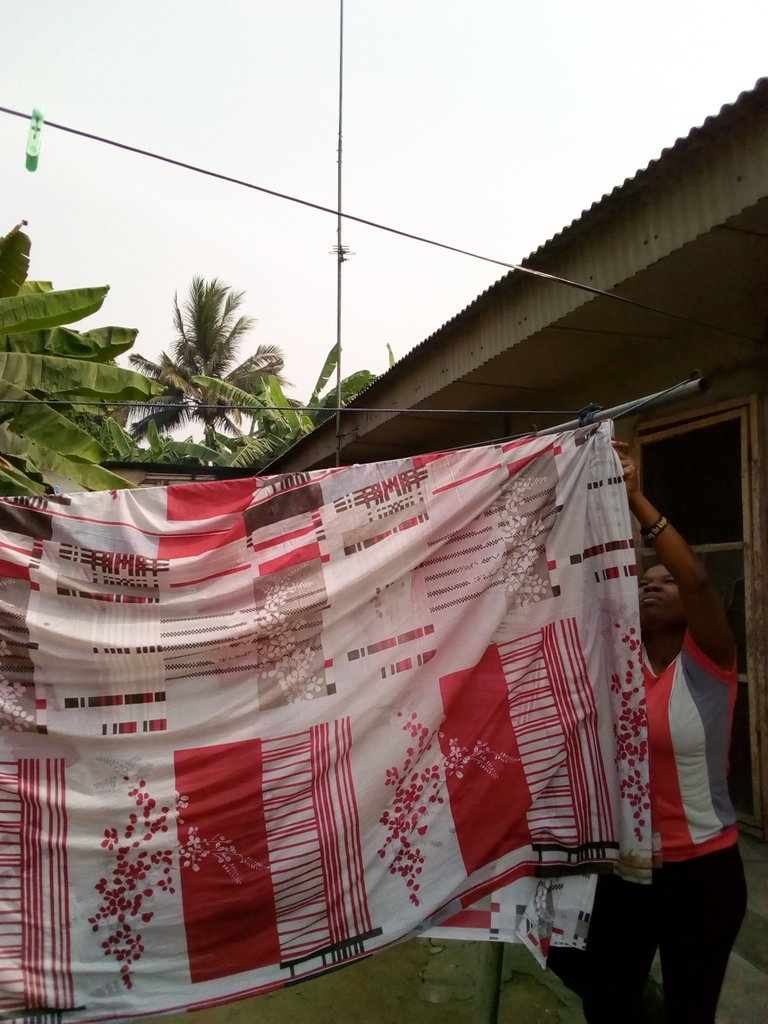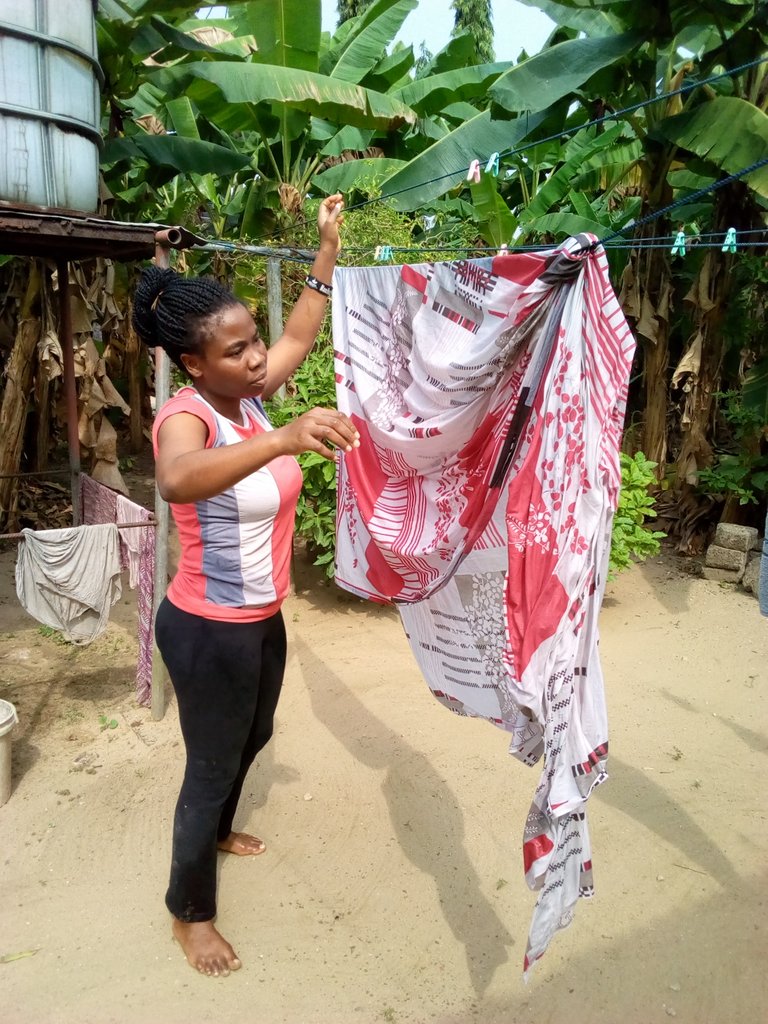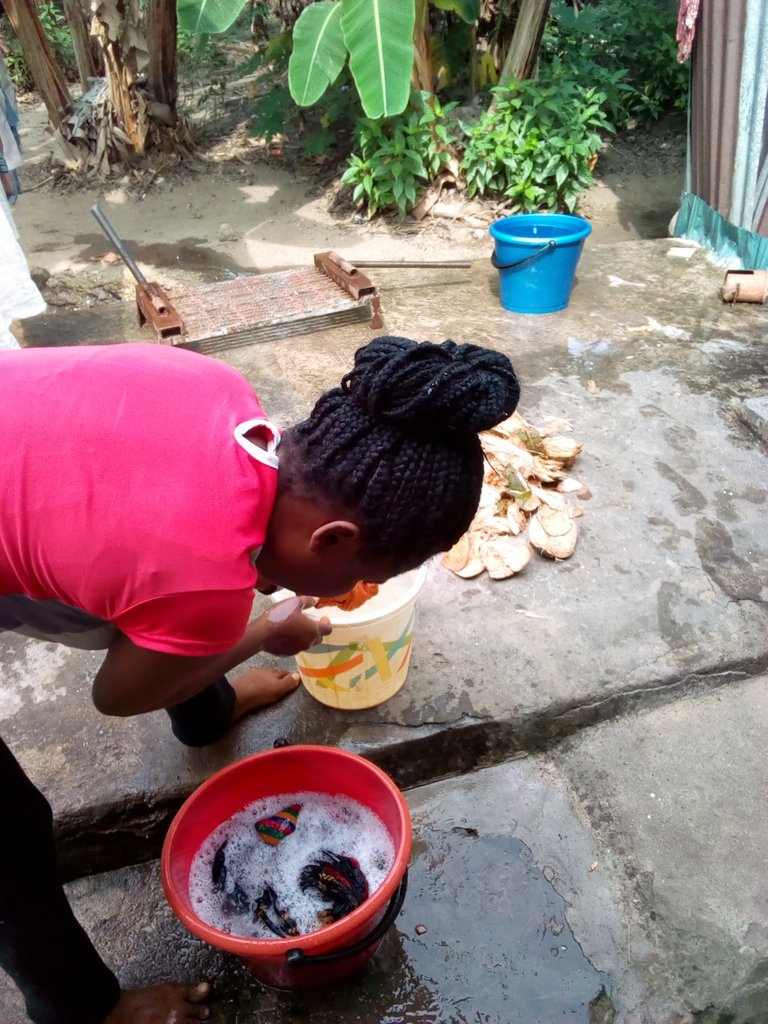 My hair was long due to loose so when I was done washing my grandfather's clothes, I had to loosen my hair, I couldn't loose it alone so my younger ones helped me out. Pictures below👇👇👇👇👇👇👇👇👇👇👇.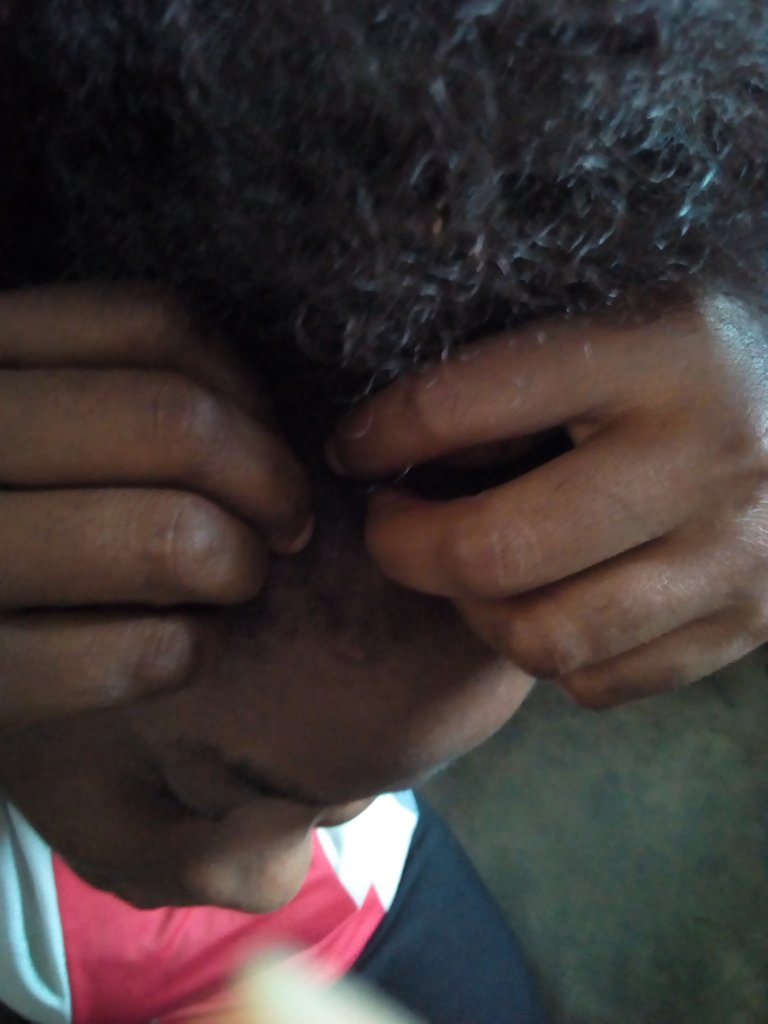 After loosing my hair, I had to pray and break the fast, yeah I broke it around 12pm😜😜 because I was hungry.
After praying i had to go to the salon to wash it. I was so impressed at the way the stylist did the hair, she did it to my taste😜😜😀😀, I was satisfied with the hair.
Although at some point I got a bit angry since I was tired and exhausted and they were kinda slow on the other customer, I had to waste extra time, but well at some point I got calm myself down, removed my phone and began to while away my time by watching movie, and incidentally I got carried away by the movie because its was damn interesting😜😜. As at when I was asked to come do my hair I was feeling disturbed, you see the irony of life😜😜😀😀, funny I guess?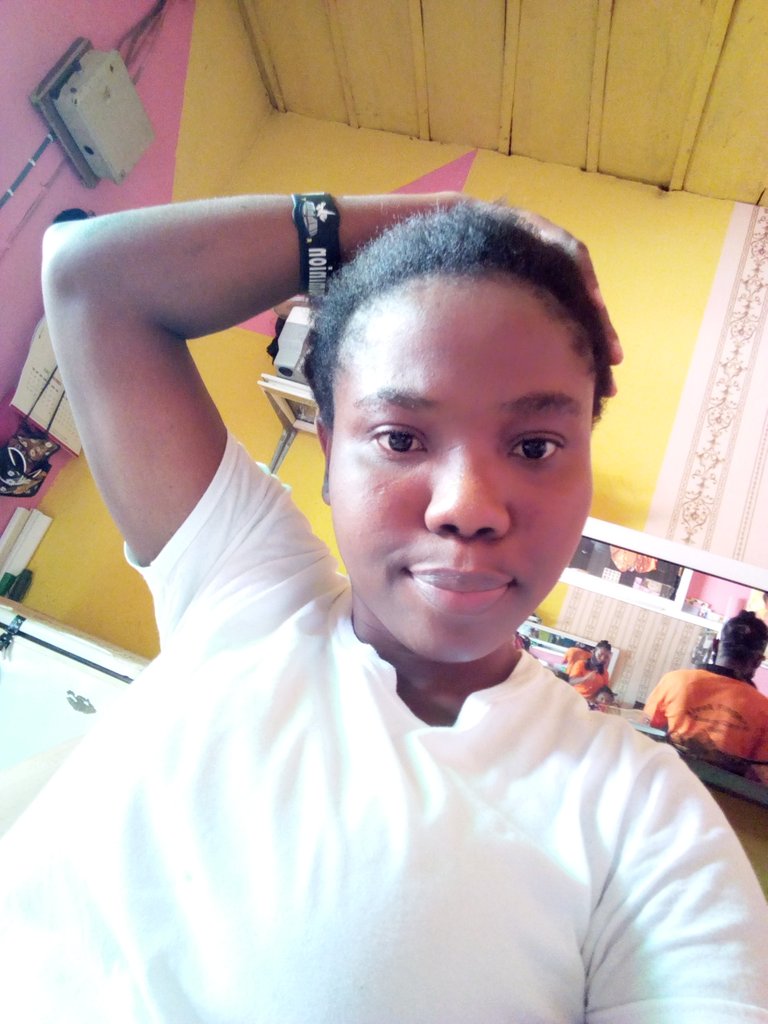 The hair Before🖕🖕🖕🖕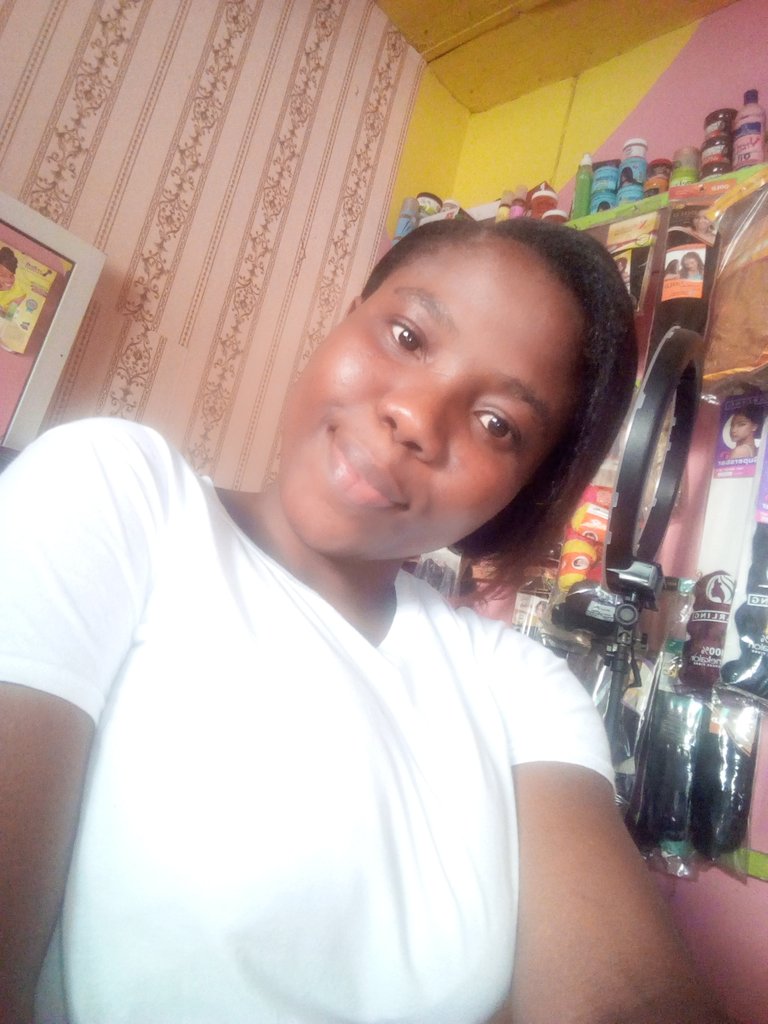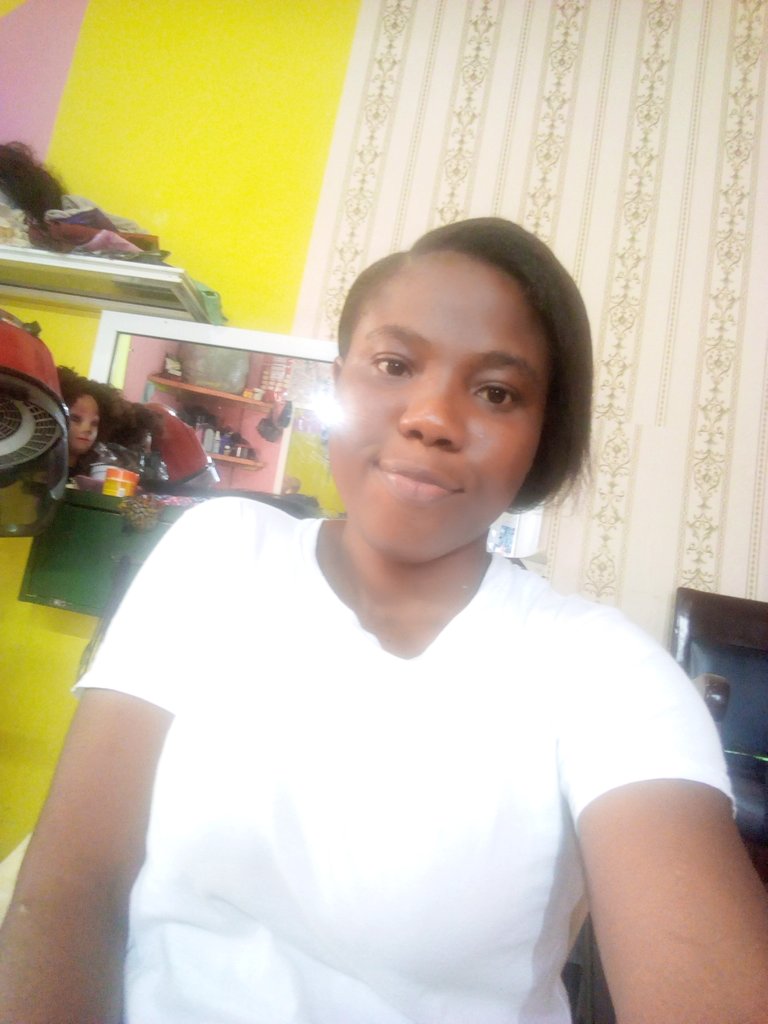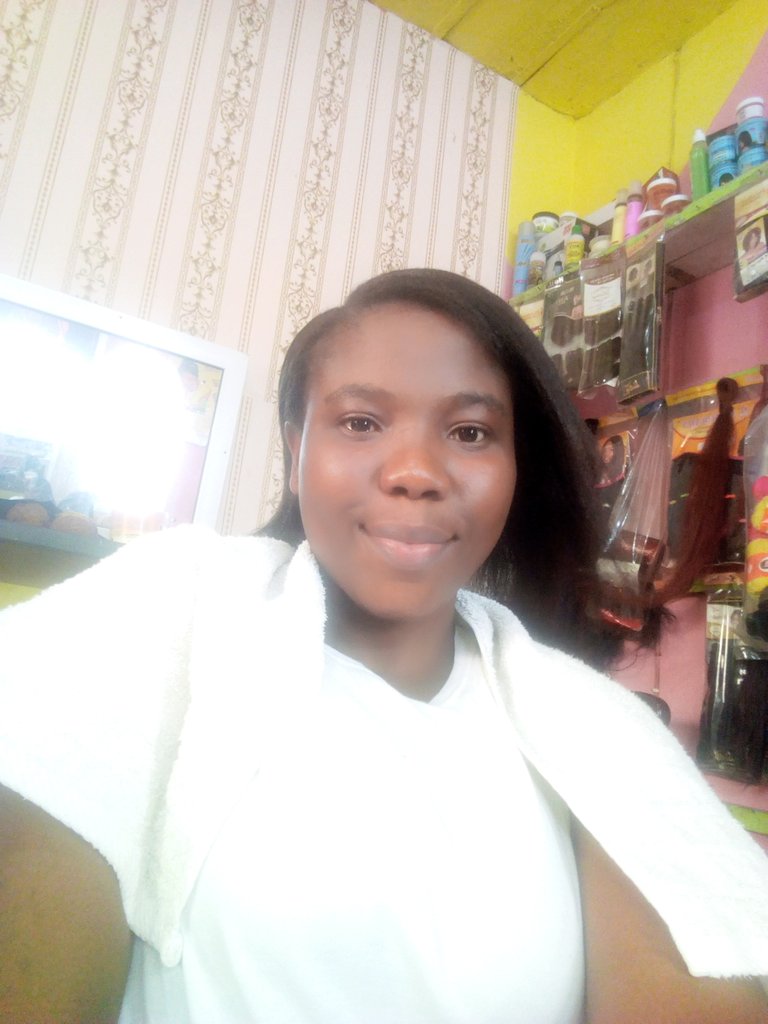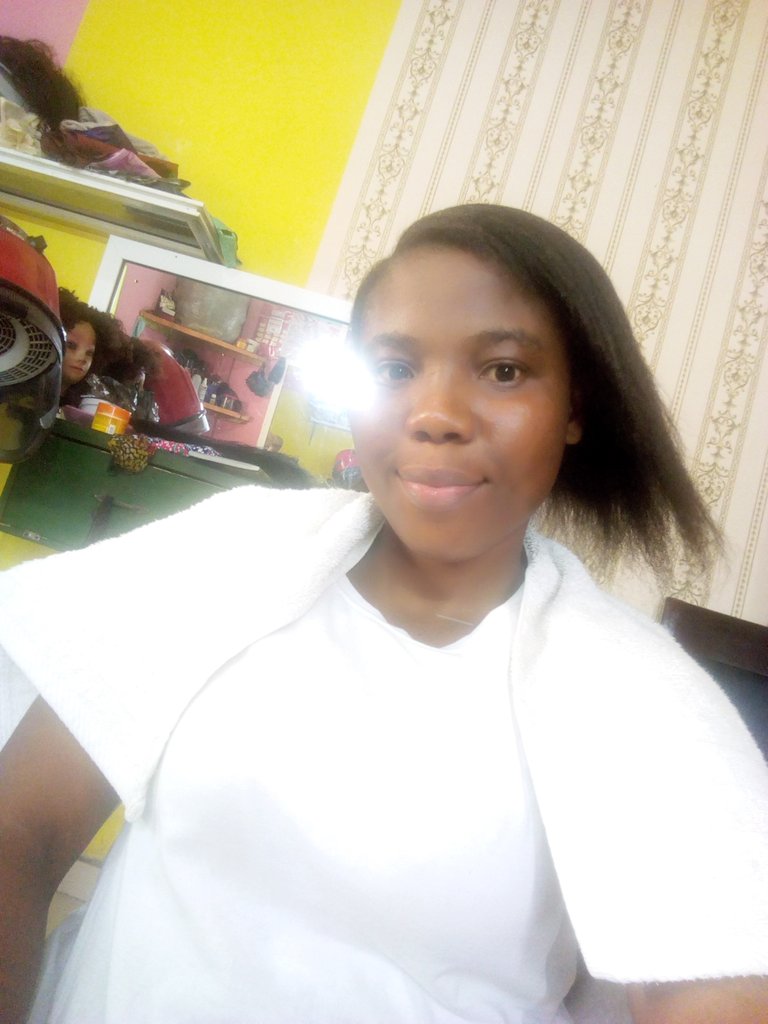 The hair After🖕🖕🖕🖕
Isn't is nice😜😜😜.
When I came back from the salon, I had to rest a bit and thereafter leave for church since my church is on 14days fast. Pictures below👇👇👇👇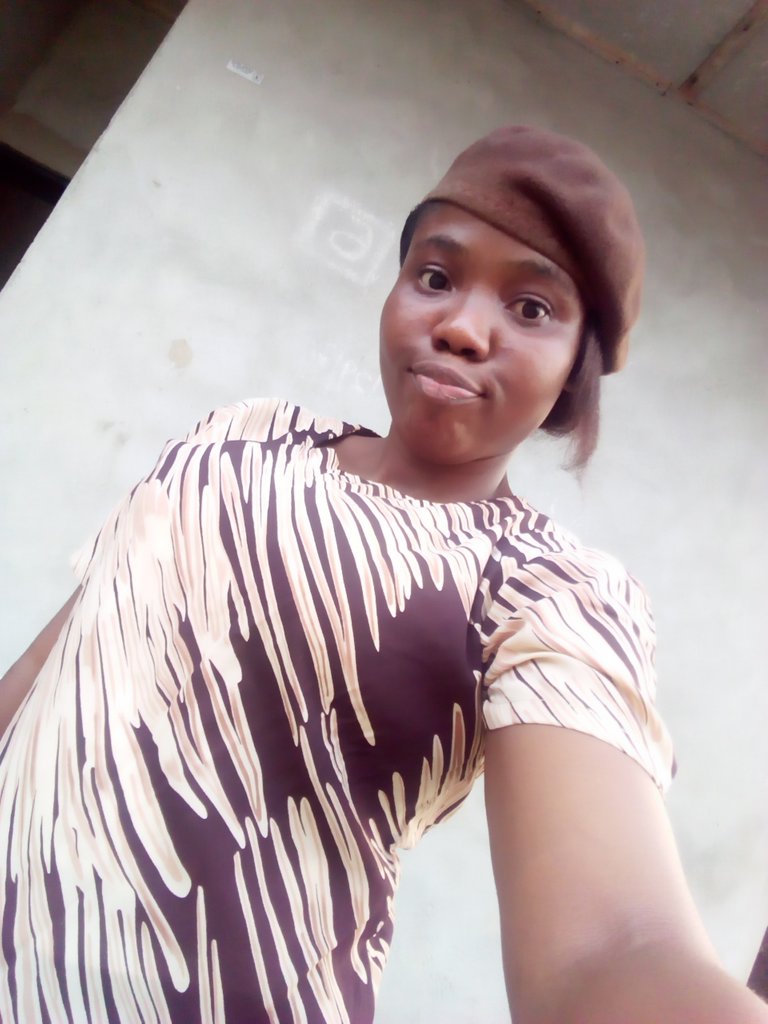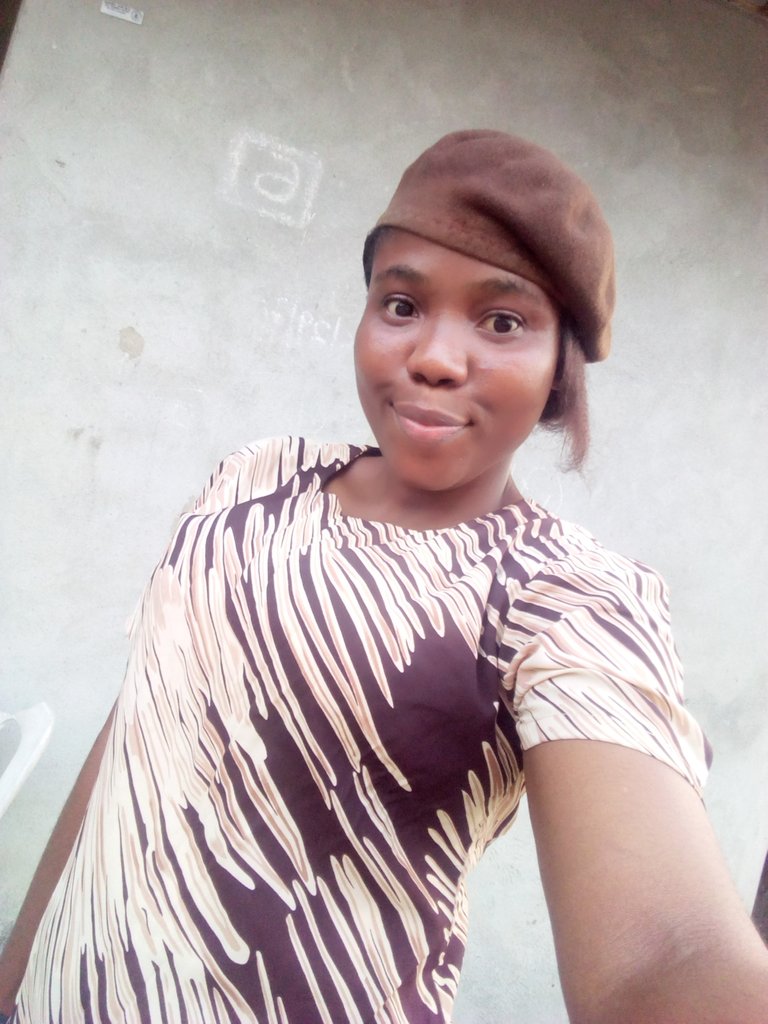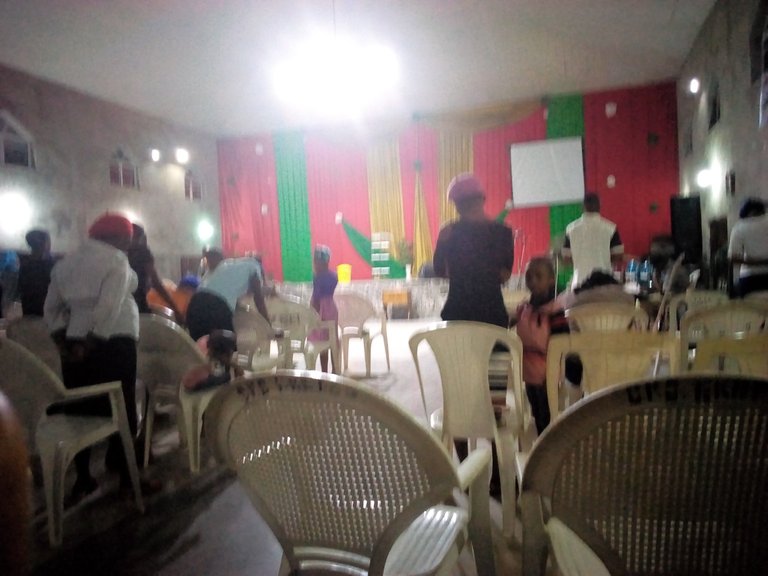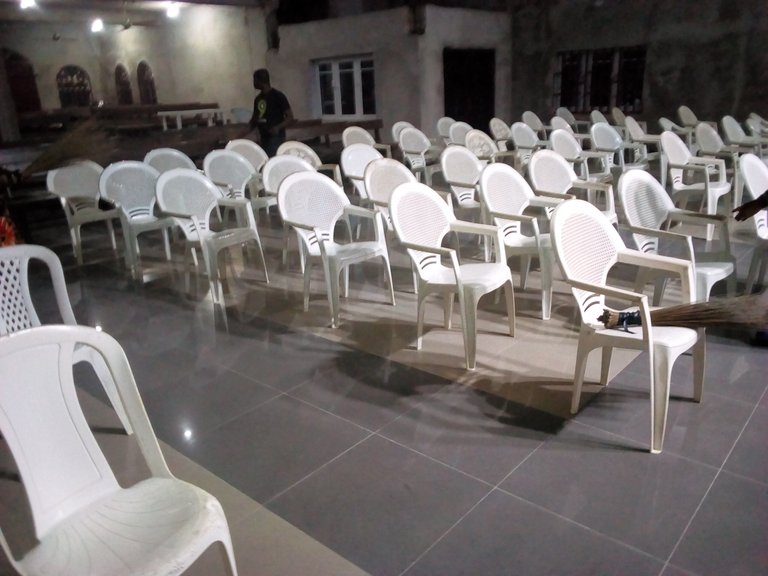 This is me saying good night, much love💝💝💝 to us all.
I call on @udygold to come and write about her day. Click here to participate.
I remain
glotokens
Thanks for engaging my blog
See you later in the next contestSee you later in the next contestSee you later in the next contest