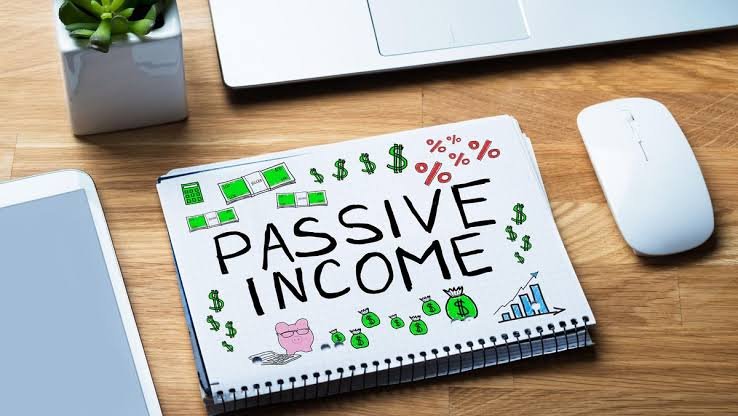 If you happen to stay in Nigeria or any other third world country, a thousand and one scenarios or experience would have eopened your eyes to how hard it is to live on just one source of income. The price of everything keeps rising as with the price of fuel, these days 5 naira can't even get you a satchet of water and so if you don't want to find yourself stranded over and over it's time you look into the concept of passive income. While some might think they have a good job and everything is going fine, eliminating the need for a passive income, it's no news that there's no job job security in Nigeria unless you know someone that knows someone, a percentage less than the total population of people with blue eyes in the world.
No matter how much you earn, the responsibilities keep piling and it seems like you would never get a break to even take care of yourself. Passive income is money you can earn with little effort daily and pays well as well, while it might mean different things to different people. It is that venture or thing you do aside your main hustle that pays you. I don't mean a get rich quick scheme but an business that might require little time, effort or skill depending on the type you choose.
For example, if you intend to make dish soap from your home to sell you won't just mix a couple of ingredients and sell off. You could get arrested due to the adverse reaction people have with your product and loose reputation among your customers. It is important that you have the right skill no matter how little so you can mix the perfect recipe, time to perfect it, get it running as well as capital.
Passive income doesn't require as much time and effort if it is really a passive income and so eliminating the worry of juggling work I.e making money in your sleep. Although some might require lots of efforts and time at the beginning to get things running and so people get discouraged and leave but then if you don't have perseverance and patience, it might not be for you. Nothing will be handed to you on a platter of gold, you either work for it or pay for it. An example of passive income that would require little or no effort is real estate, that just needs money, another example is renting your car out , it just requires your car. You could also try consulting if you are a specialist in trendy fields. For example cryptocurrency, it's everywhere and many people are trying to get into it although they have no knowledge or they are not sure how to go about it. With your experience in trading you could consult for private individuals or even firms that intend to incorporate it into their business.
While many business gurus might argue that passive income and side hustles are different the point is not relying on one stream of income. By having an extra hustle or passive income you would be financially free as well as have opportunities to pursue other goals or even enjoy the luxuries of life.