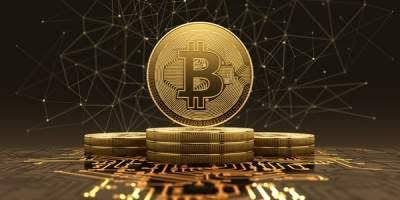 The crypto space has sure been receiving all the attentions both online and financially with the number of people moving into cryptocurrency has grown exponentially in the last couple of years. A lot of companies have started adopting it as a means of payment an example being PayPal and eToro. It is obvious that if you haven't joined this train you would be regretting it in the nearest future as more people are making their first millions and billions from this space. Away from the glamour but to the current happenings in this space. While the space is decentralized i.e no one controls it, that narrative is starting to change with influencial and wealthy people pushing it in their favor.
While little is known about Bitcoin founder Satoshi Nakamoto who is the holder of the highest amount of bitcoin with 1.1millon bitcoin. I will still be referring to him as the first God father even though he has been out of the picture for a long while .Lots of investigations have been made to find this interesting person but no progress has been made. Ethereum on the other hand which was created in 2015 seems to be doing incredibly well even when bitcoin fell by some points.
Another key player in this field is Roger Ver who is called "Bitcoin Jesus". He is one of the earliest investors of bitcoin since he discovered it in 2011 calling it "the world's most important invention since the internet" . He also integrated bitcoin has a payment option in his Memory dealers.com allowing customers pay with bitcoin. Although his life has been really controversial, he was even sent to jail for 10months after selling explosives in 2002. He can be called a Godfather of cryptocurrency because he helped propagate the gospel of bitcoin and amassed 400,000 worth of bitcoin in 2018. After serving as the CEO of Bitcoin.com until August 2019, this Godfathers attention seems to have shifted to Bitcoin Cash.
Although some call David Chaum a Godfather in the crypto space he seems to have moved on to other projects like Elixxir. An American cryptographer who first wrote about digital cash idea in the early 80's before the first cryptocurrency was even created. While his ideas aren't exactly the same as what we have today I guess it's still safe to call him a God father for predicting the possibilities of this currency.
These days one name has been on the lips of most cryptocurrency enthusiast, causing the price of bitcoin to drop by 10% by just announcing to drop bitcoin has a form of payment in Tesla. Known for his controversial tweets and jokes, the Dogefather, Elon Musk has sure been stirring up the market these days all in the favor of his favorite coin Doge. The coin which started as a joke with even the founder selling his entire crypto holdings to get a Honda Civic 2015, Elon has thrown his weight entirely behind it. This coin with an unlimited supply unlike other coins has risen as high as 0.70dollars because of Elon's influence. Elon's actions has shown the amount of influence he has in the crypto market and he is taking every advantage of it. While some might not agree to him being a God father the results have proved it and possibilities of him pushing his coin even higher has been confirmed.
While some might not be ready, it would be safe to say we should prepare for a bumpy ride with new coins coming on and more influencial people throwing their weight behind coins of interest.