Today, When I woke up so early and couldn't sleep again then I started stalking my social apps. My social app I only stalk when I go to sleep. Sometimes, I spend more than an hour stalking my social apps. If there is something important happening around and I am not aware of it. So, while checking on some WhatsApp status of my close friends I got to know that one of them is pretty depressed because of her Father behaviour. I did message her and asked the reason so the reason she told me was quite typical. She told me that her father always checks on her phone who is calling and messaging me. It's his daily routine to check my phone gallery and all social apps. She told me that he is being overprotective but I sensed it, he is not being overprotective but over possessed. Most of us don't even know the difference between being protective and being possessive.
I love this Quote I thought I should share.
---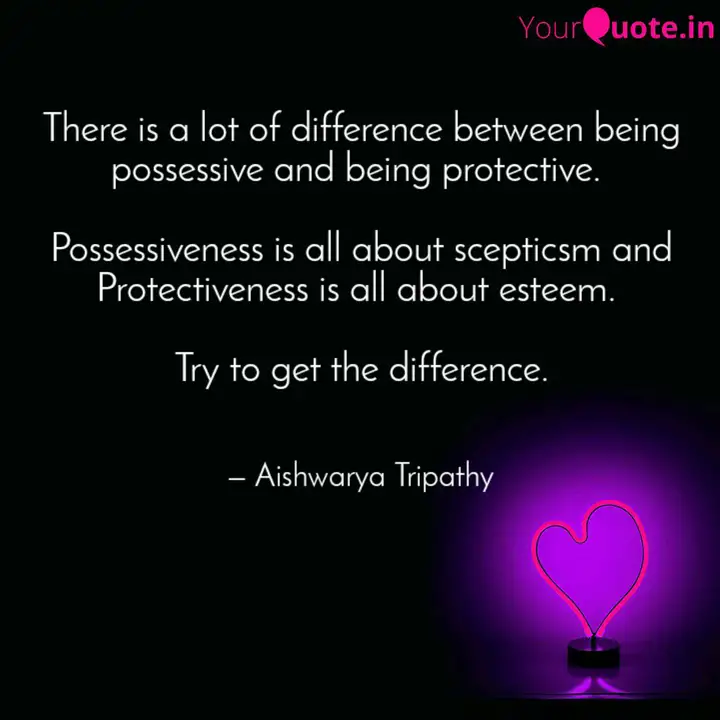 source
---
I am also a girl and my Father is also protective when it comes to my safety. But I learnt the difference between control and being controlling from My father. I don't know how it would sound to many people but yes my mobile phone doesn't have any passcode. I can put my mobile phone anywhere. No one checks my phone, literally no one. I take it as positive and I feel proud that they trust me a lot and I am glad I never betrayed their trust. Yes, there are some boundaries for me that I am not allowed to cross and I won't. I am not allowed to stay out at night with friends but yea with family. I live in a society where night clubs don't exist or maybe exist I don't know.
Before Joining hive and splinterlands for time pass I used to watch a lot of seasons on Netflix and sometimes chat with friends in WhatsApp group but honestly, it has always been very boring to me. Maybe my habits are not like usual girls this is the reason my parents never bothered to check my phone :P. I spend a lot of time on my laptop and they never asked me what I do and I am not doing anything wrong but using my laptop for earning purposes. I used to think chatting is not my thing but when I joined Neo sir city I found out that chatting can be your thing if you are chatting with the right people. We learn a lot of things no gossip but knowledge.
So if Your parents are being possessive the I would say you need to check your behaviour. You must be doing something that they are suspecting and not trusting you. Well if you are not doing anything wrong yet they are being over possessive then I don't know what to say. They are parents they are allowed to check anything ;). Evil eyes off I am blessed then :)