I got to know the worth of this Legendary Doctor when I started playing ts-neoxian account. I still remember those days when I didn't have legendary summoners on Ts-neoxian. And battling in the higher league was quite an impossible thing then I discovered Scale Doctor. When Neo sir leased Scale Doctor to ts I was like Neo sir leased the most useless card. I didn't pay attention and never used it. Then one day when I was so pissed off Prince Rennyn I used Doctor scale with Selenia Sky.
I can't believe the way it rusted off the armour of my opponent's team. That day I got to know the actual worth of this legendary Doctor. Using the dragon jumper along with Doctor scale was my favourite line-up. And I used to brag in the city, Hey look I defeated Prince Rennyn with Selenia scale. So Prince Rennyn is defeatable if you don't have one. My friends started making fun of me. They were like Xawi and doctor scale are 5 and 6 :P I became so predictable. Anytime I get paired with them they knew that what I am going to use. Later I had to make changes. whenever I see my opponents are my village people :P XD
I had to tell behind, story of my favourite legendary cards. How I figured out its worth and also, Scale doctor was the first untamed legendary I maxed in my own deck. Now my village people admit its worth and they use Scale doctor in their line-ups :P XD.
I've written an epistleistic post in honour of scale doctor. And today I defeated Hossainbd with scale Doctor in the tournament. First I wanted to share that battle but then I got a new fresh win against another good player. So I decided to go with this battle.
---
SCALE DOCTOR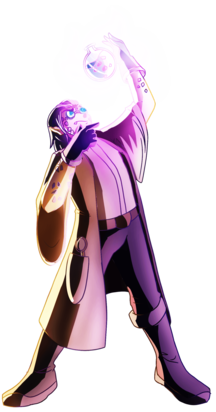 Name: Scale Doctor
Edition: Untamed
Rarity: Legendary
element: Dragon
Currently, trading at1.74$/BCX oh it is very very cheap. When I maxed mine I purchased it above 3$/BCX :(
Stats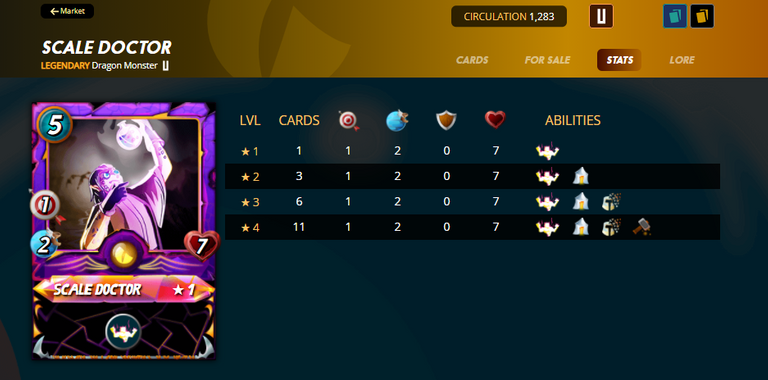 It comes up with Four abilities Strengthen, Rust, repair, Triage. Triage ability is really a cool ability I must say. when you will watch my battle you will get to know I actually used 3 monsters with triage ability😂. You will see how much I am mad about this ability. XD

MY Battle 🏆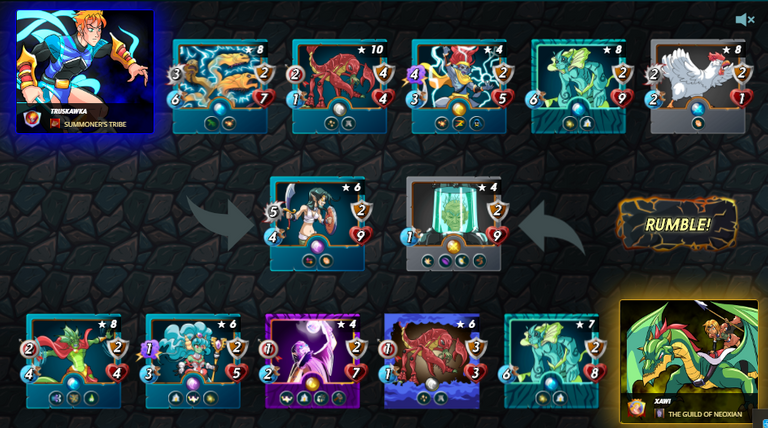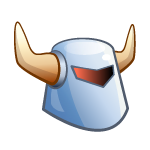 Armoured Up along with 25 mana cap
Except for Earth and Fire all splinters were active.
---
---

---
My Line-up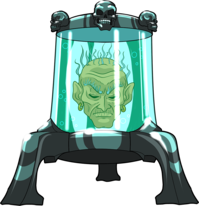 Lord Arianthus
I used Lord Arianthus in the first place. I really Like Lord Arianthus so my 80% of the battles are based on Lord Arianthus. Nothing new, I have told a lot of time on my challenges posts that why I use Lord Arianthus. We all know the worth of this card and almost everyone uses this monster frequently.



---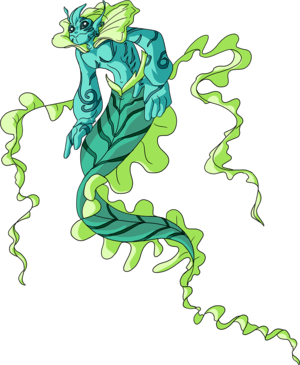 Kelp Initiate
I used Kelp Initiate in the second place. Another cool reward edition rare in the town. It cleanses the monster in the first position also its triage ability heals the back-line monsters.


---

---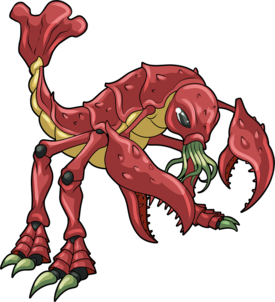 Crustacean King
I used the Crustacean King in third place. Of course, you need one healer in your team. Triage and cleanse abilities are not enough. If you have watched my battle before reading about my line-up then you have seen the magic of heal, triage and cleanse abilities. It was so one-sided battle that my opponent couldn't kill even a single monster of my team.


---

---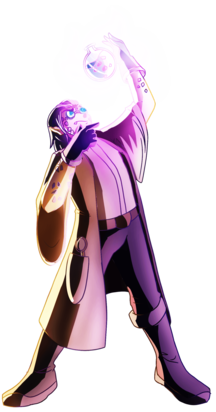 Doctor Scale
I used Doctor Scale the theme of the week in fourth place. Already mentioned up there how cool it is. If you don't have Doctor scale in your collection then what are you waiting for? go and get one for yourself and make your life easier.

---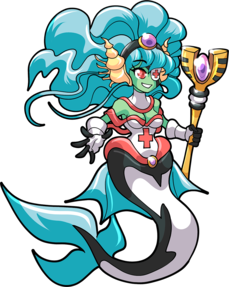 Mermaid Healer
I used Mermaid Healer in fifth place. I seriously don't know why did I use her in the first place. I was already using 2 monsters with triage ability and cleanse as well. Actually, time was running out this is the only reason I put whatever I saw lolz


---

---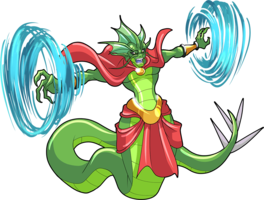 Naga Windmaster
I used Naga Windmaster in the last place. She gives you poison ability, shatters and headwinds. She has such cool abilities. I really like her using when i go with a full ranged attack.
---

---
An epic moment of my battle.
---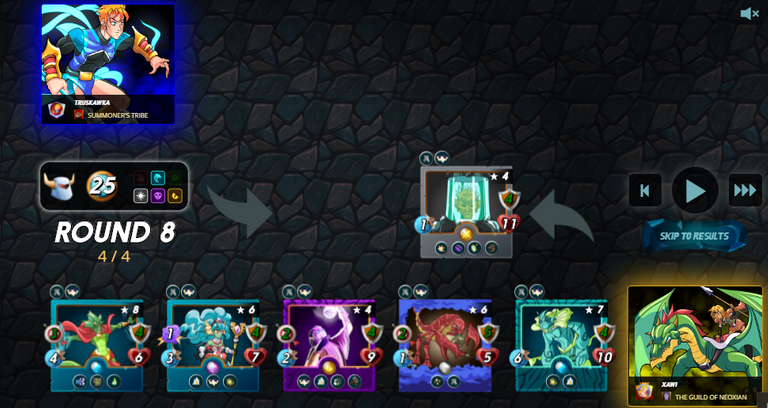 ---
Wiped out all team of my opponent without losing even a single monster. I think and I believe this battle is the best example, where you can see the power of triage, repair and rust.
I hope you did enjoy my battle and hope you liked my strategy. I will see y'all with another cool splinterlands challenge till then see ya

If you want to play splinterlands then SignUp Here
---